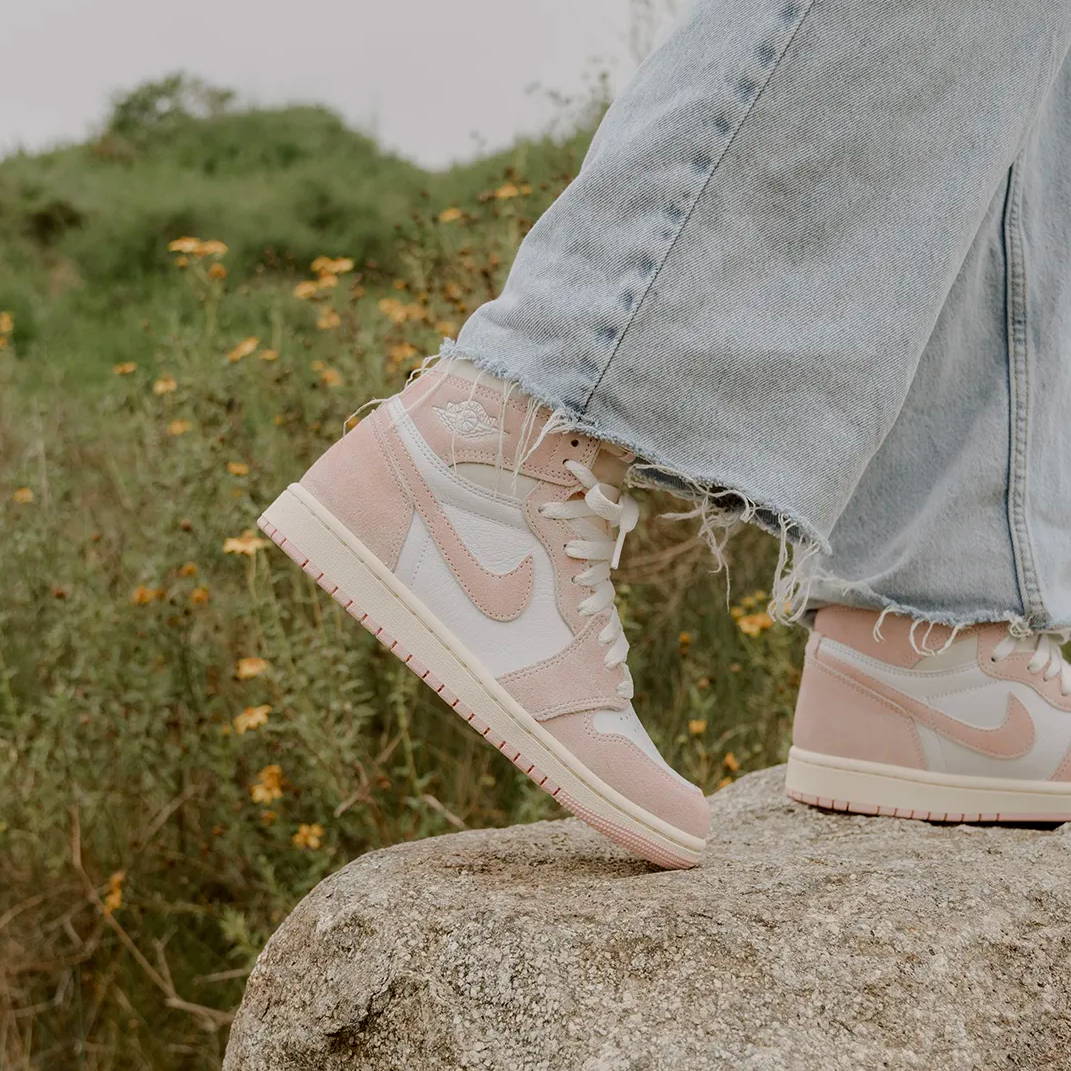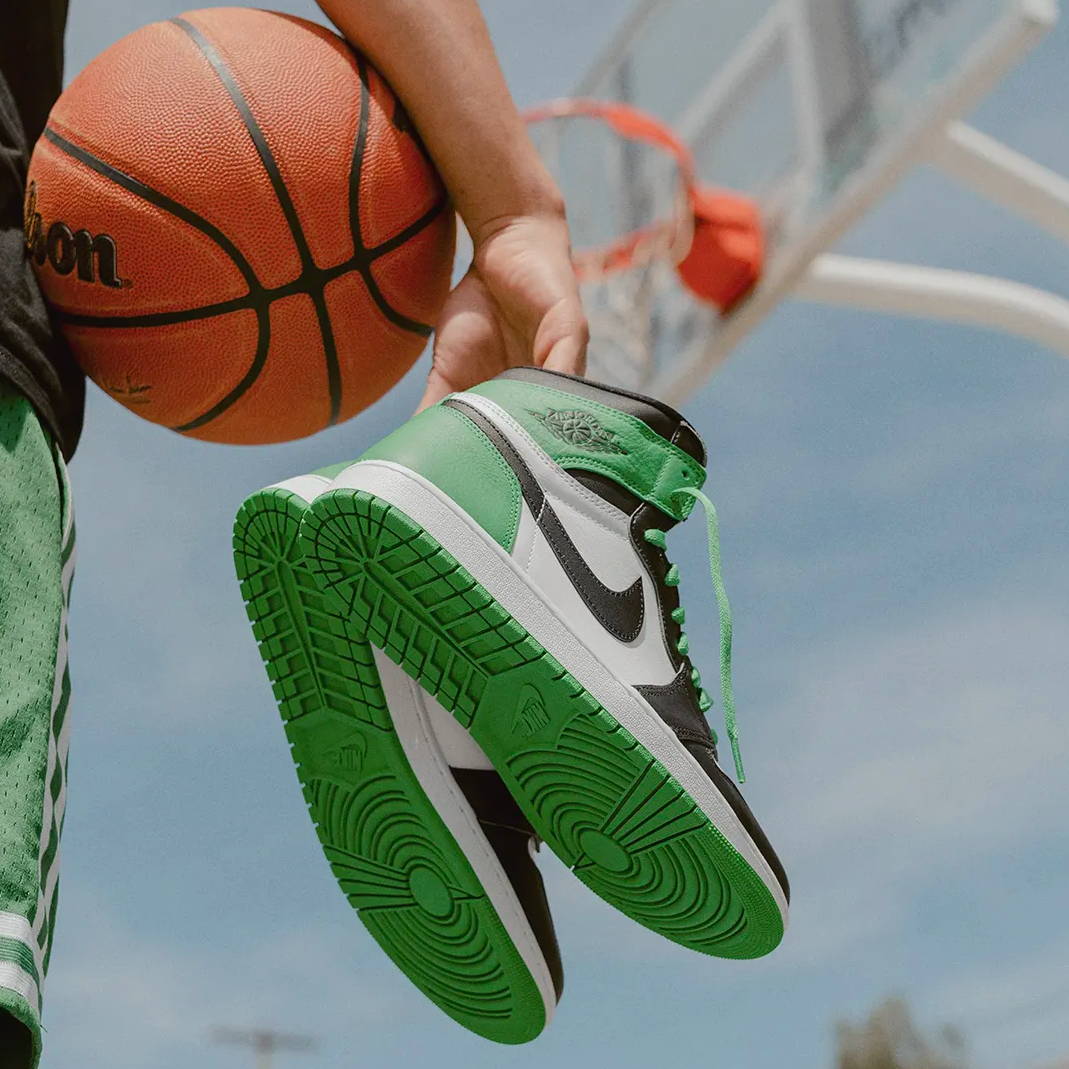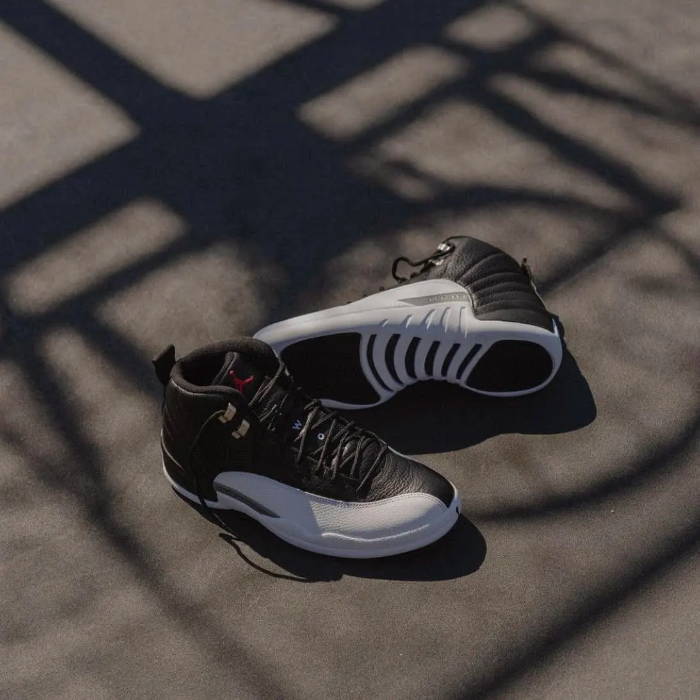 Any time you are associated with greatness, it is a privilege. Michael Jordan is a symbol of greatness in the sports world and our culture. The Jordan Brand has been a partner of Shoe Palace for decades now. To truly be respected in our industry by the consumer, you need to have Jordan Brand in your stores and on your e-commerce site. Shoe Palace had the honor of carrying Jordan sneakers early on in our history. Shoe Palace wouldn't be the company it is today without Air Jordan shoes. It is no coincidence that Shoe Palace experienced tremendous growth during the 90s decade when the Chicago Bulls & Michael Jordan dominated the NBA. Air Jordan sneakers contributed greatly to the growth of Shoe Palace, and they are still a vital piece of our business today. Shoe Palace carries one of the largest selections of Jordan Brand apparel, shoes, and accessories in the athletic footwear/apparel space. If you are a fan of Air Jordans, Shoe Palace is the retailer for you.
ABOUT JORDAN
Jordan Brand is owned and created by Michael Jordan. Nike signed Jordan under its banner in 1984 and gave him his own signature line, the Air Jordan. Jordan's sneakers were instantly a hit, much like his performance on the basketball court as a rookie. Jordan Brand has expanded beyond just sneakers and includes a large selection of athletic and casual attire. Jordan Brand, largely due to the universal appeal of Michael Jordan, expanded beyond just basketball sneakers and started to create shoes and apparel for other sports. High-profile athletes of now, from a variety of sports, support and are endorsed by the Jordan Brand. Michael Jordan has been retired since 2003, but his Air Jordan sneakers remain as iconic today as they ever have. Michael Jordan is still a major part of the business and design process of Jordan Brand. Jordan Brand stands for greatness, the same way Michael Jordan did on the basketball court.
SNEAKERS: ELEVATE YOUR GAME AND STYLE
Step into greatness with our collection of Jordan shoes. Each pair is meticulously crafted to deliver exceptional performance, style, and comfort. From the iconic retro Air Jordan line to the latest releases, our selection caters to sneaker enthusiasts and athletes alike. Whether you're on the court, hitting the streets, or making a fashion statement, Jordans offer unparalleled quality and timeless appeal.
EXPERIENCE THE LEGACY
Experience the Air Jordan legacy firsthand with classic models like the Air Jordan 1 or explore the innovative designs of newer releases from Air Jordan. With cutting-edge technologies and eye-catching colorways, our Jordan sneaker collection embodies the spirit of Michael Jordan's relentless pursuit of excellence.
CLOTHING: EMBRACE THE JORDAN STYLE
Complete your Jordan look with our diverse range of Jordan apparel for men, women, and kids! Jordan Brand extends beyond sneakers, offering a selection of athletic and casual attire that combines style, performance, and a touch of urban flair. Explore our Jordan tops, bottoms, outerwear, and accessories collection to create head-to-toe ensembles that reflect your passion for the game and your unique sense of fashion.
ASSORTMENT
Shoe Palace's collection includes graphic tees featuring iconic Jordan logos, stylish hoodies, joggers, and more that showcase your love for the brand and elevate your streetwear game. Experience the same quality and attention to detail that define Jordan sneakers in every garment, as the brand seamlessly fuses comfort and style to deliver a winning combination.
ACCESSORIES: THE FINISHING TOUCHES
Complete your Jordan look with our selection of accessories that add the perfect finishing touches. From hats and caps to backpacks and socks, our Jordan accessories complement your outfit and enhance your overall style. Our accessories collection makes it easy for you to express your love for the Jordan Brand beyond footwear and clothing, making a bold statement with every accessory.
CHECK OUT THE SALES: GREAT DEALS ON JORDAN
Looking for incredible deals on Jordan sneakers, apparel, and accessories? Take advantage of our sales section, where you'll find unbeatable discounts on a wide range of Jordan products. Stay on top of the latest trends and score big savings while adding iconic Jordan pieces to your collection. With our constantly updated sales, you can enjoy the best of Jordan at prices that won't break the bank. Check out deals on men's, women's, and kid's Jordan shoes, apparel, and more!
SHOE PALACE HAS THE JORDAN SHOES, APPAREL & ACCESSORIES YOU WANT
At Shoe Palace, we offer the largest selection of Jordan Brand products in the athletic footwear and apparel space. With our deep appreciation for Michael Jordan's legacy, we understand the significance of carrying his brand and ensuring our customers have access to the best the Jordan Brand offers. We are committed to providing you with an unparalleled shopping experience, both in our physical stores and on our e-commerce site.
FIND GREATNESS
Experience the greatness of Jordan sneakers that transcend the game, embrace the style of Jordan apparel that fuses performance with fashion, and complete your look with Jordan accessories that make a statement. Shoe Palace is your destination for all things Jordan. Step into greatness and unleash your inner champion with Shoe Palace and the Jordan Brand!