Justin Herbert is one of the top young stars in the NFL. He is a gifted Quarterback that has all the physical gifts needed to dominate the league. Learn more about the QB below.
Love Of Sports
Justin Herbert is from Eugene, Oregon. He attended Sheldon High School. While in school, he fell in love with sports. He would play football, basketball, and baseball. An injury in high school hurt his chances of being recruited. He thought about pursuing a different sport professionally. However, he was healthy his senior year in high school and was able to play football. Herbert was fantastic his senior year and refocused his sights on becoming a professional QB.
Oregon
Herbert would be offered a scholarship to Oregon. He would accept and start for Oregon as a Freshmen. Injuries would be an issue for Herbert while in college. Despite those obstacles he still put up big numbers and showed tremendous promise. Herbert would play four accomplished seasons in Oregon.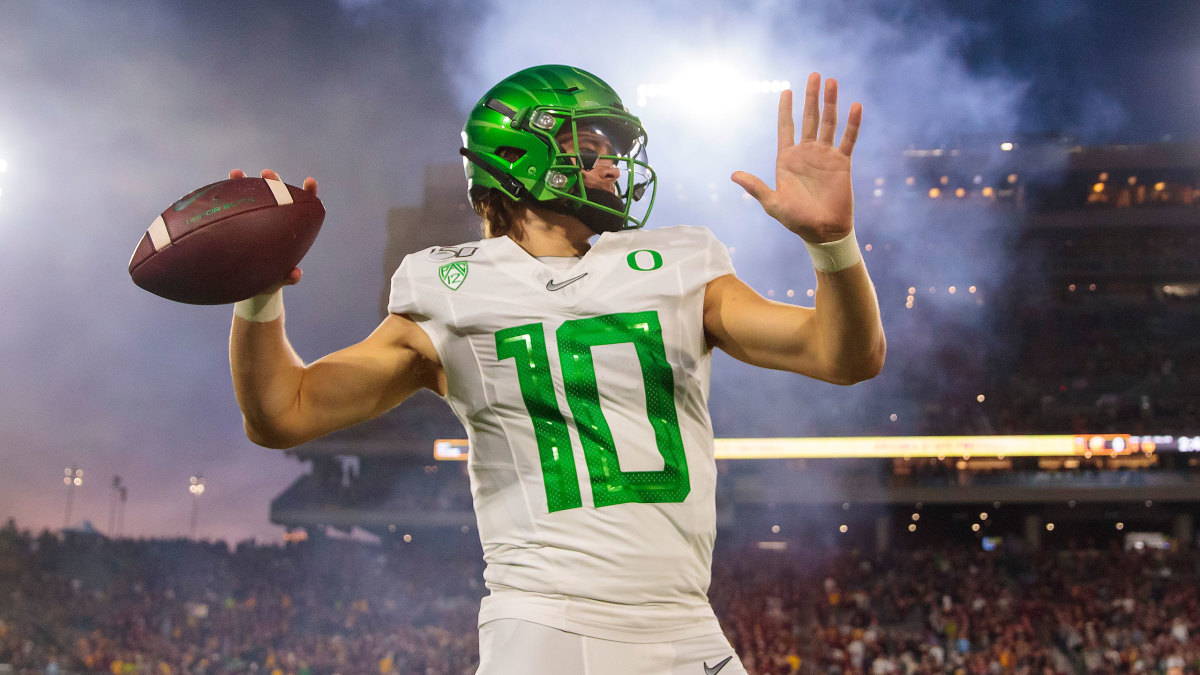 2020
Justin Herbert would be taken in the 2020 NFL Draft by the Los Angeles Chargers. He would start for the Chargers early in his rookie season. Herbert displayed great accuracy with his passing and poise as a rookie. Traits that would come to define his first few years in the league. Herbert is an athletic quarterback who has the ability to escape pressure and throw on the run. Herbert is a fluid passer and has been since he stepped foot in the NFL.
Los Angeles Chargers
The Chargers have a bright future ahead of them, in large part to their young star, Justin Herbert. Herbert has made Pro Bowl teams and led the Chargers to the playoffs in 2022. Each season Herbert has been in Los Angeles, the Chargers have improved. Justin Herbert and the Los Angeles Chargers are a duo on the rise.
- Adam C. Better