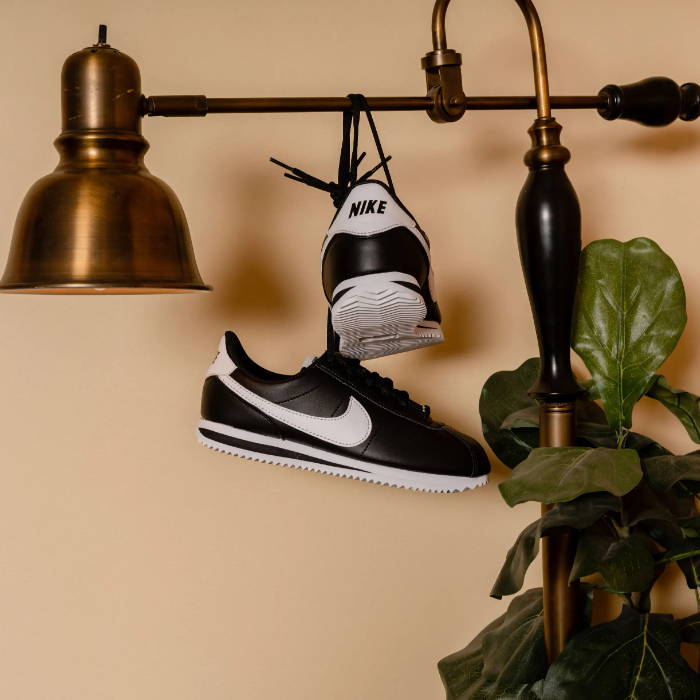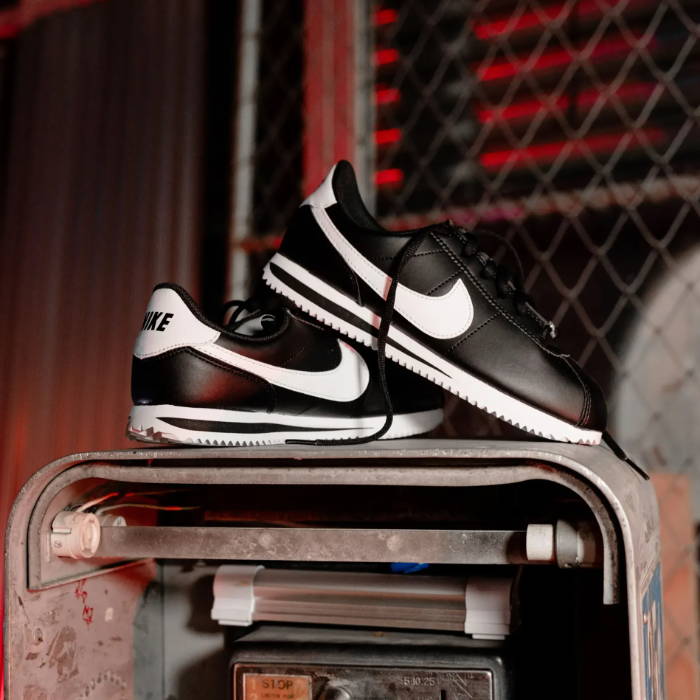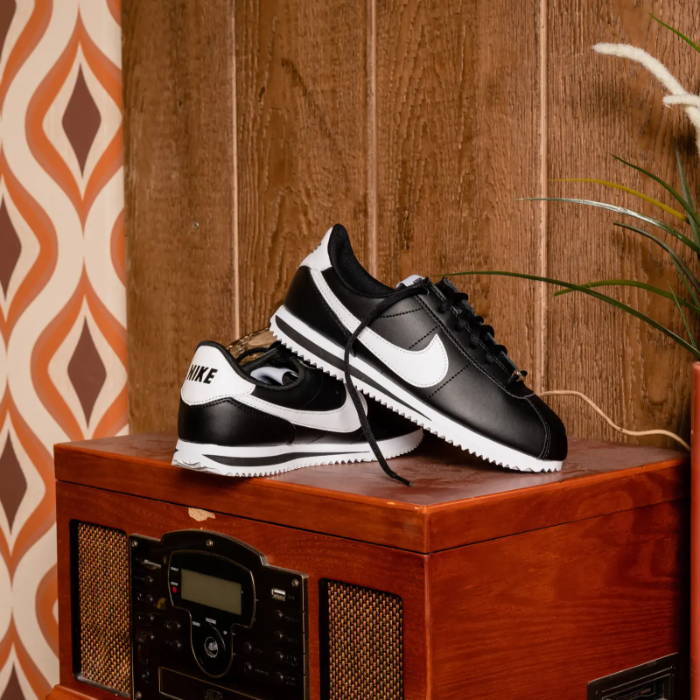 THE NIKE CORTEZ
The Nike Cortez debuted on shelves in 1972. It was designed by Bill Bowerman. Bowerman is one of the co-founders of Nike and the Cortez was the first sneaker he ever designed.
THE ORIGINAL RUNNING SHOE
The Classic Cortez is considered Nike's original running shoe. A big part of its original innovation was the midsole cushioning that sandwiched a layer of hard sponge between two layers of soft sponge. Over the decades the Cortez technology has been retooled and updated. When the Cortez debuted, America was embracing jogging as a legitimate form of exercise. The Cortez was birthed at the perfect time. It was able to quickly make an impact in the culture as a running shoe.
STEP INTO CLASSIC STYLE WITH NIKE CORTEZ SHOES
In the world of sneakers that seamlessly blend heritage, style, and timeless design, the Nike Cortez collection stands as a testament to iconic fashion. As a beloved classic, the Nike Cortez has solidified its place in the world of footwear, known for its legendary silhouette, quality craftsmanship, and the promise of superior comfort.
PREMIUM SNEAKERS FOR MEN AND WOMEN
Nike understands the importance of style, comfort, and heritage in sneakers. Whether you are a man or a woman looking for the perfect pair of sneakers to elevate your style while ensuring comfort and classic design, our Nike Cortez collection has exactly what you are looking for. From classic colorways to contemporary styles, our selection caters to every sneaker enthusiast's unique taste. Step into the world of Nike Cortez Shoes and discover the perfect pair that not only enhances your style but also pays homage to the legacy of Nike footwear.
TRANSFORMATION
The Cortez has evolved and transformed over the decades in terms of how it is worn. Today, it is primarily used as a casual shoe. The materials have been updated and modernized, but the iconic look has mostly stayed consistent. The Cortez has had a wide appeal and has been seen on the feet of notable celebrities and influencers over the years. The Nike Cortez is still a widely popular style today. The Cortez is utilized for big collaborations and embraced by talented designers of today. Here at Shoe Palace, we are excited to offer Nike Cortez Shoes, designed to take your sneaker game to the next level. These sneakers are not just shoes; they are a statement of classic aesthetics, premium quality, and a commitment to superior comfort.
EXPERIENCE TIMELESS STYLE AT SHOE PALACE
At Shoe Palace, we are committed to delivering top-quality footwear experiences to our customers. Our Nike Cortez collection reflects our dedication to providing style, comfort, and the timeless heritage of Nike sneakers. The Nike Cortez continues to be a beloved classic, and its appeal is as strong as ever. When you are looking for sneakers that combine iconic design, premium materials, and superior
comfort, remember Shoe Palace has everything you need and more. Elevate your style while paying homage to the heritage of Nike with Nike Cortez Shoes; it is a journey into classic fashion