Charles Barkley's personality is so big and brash that people forget he is one of the greatest basketball players of all time. Today, he is best known as an analyst, but his career as a basketball star is nearly unmatched. Along with his stellar career, came a memorable line of sneakers from Nike.
Air Max CB 94
The Nike Air Max CB 94 was designed by the legend, Tinker Hatfield. The sneaker was originally released in 1994 and is a part of the golden age of sneaker history. Charles Barkley was in his prime in 1994, and his signature sneaker, the Air Max CB 94, benefited from him being at the height of his powers. The signature silhouette was made to compliment the powerful and thunderous game of Charles Barkley. The high top was strong but lightweight for a 90s shoe. It has breathable mesh tongues and an inner bootie that keeps the foot secure.
Black & Purple
The most iconic colorway of the Nike Air Max 94 CB is the Black & Purple colorway. The color scheme is tied to the Phoenix Suns. Barkey played for the Phoenix Suns from 1992-1996. He earned the MVP Award for the Suns in 1993. His best years were arguably in Phoenix.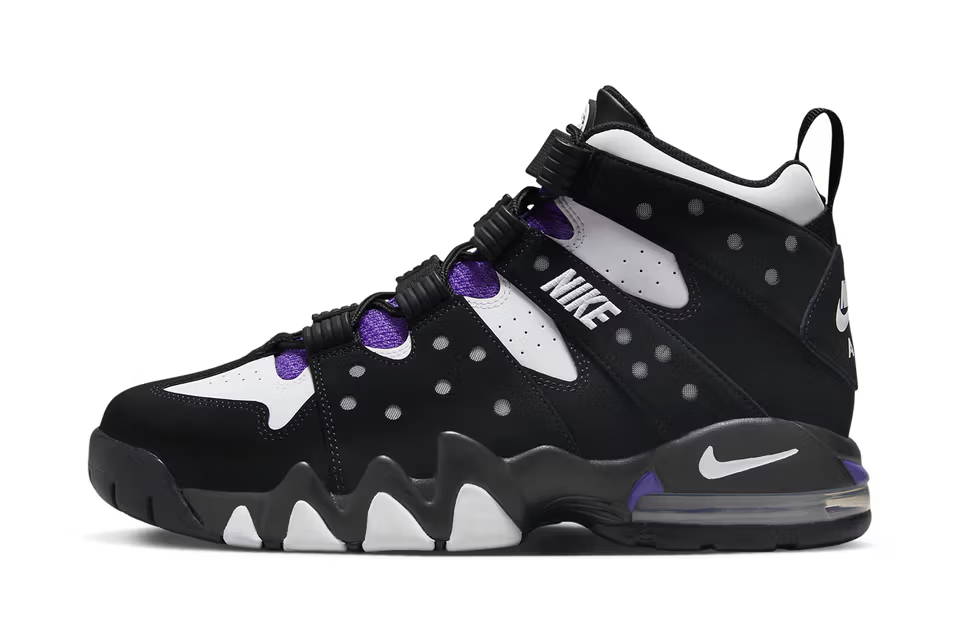 Round Mound of Rebound
Chuck would play in the NBA for 16 years. He is one of the most unique players to ever play the game. Even though he was listed as 6'6 – Barkley was about 6'3, if not shorter. He struggled at times with his weight, but when he was in shape, Barkley was a powerful athlete. His athleticism could be shocking at times for a man of his size and build. Barkley was an elite level rebounder – which earned him the nickname, the "Round Mound of Rebound." The Power Forward could dribble and handle the ball like a guard but had the power and strength to fight with big men on the post. The Round Mound of Rebound could do everything on the basketball court.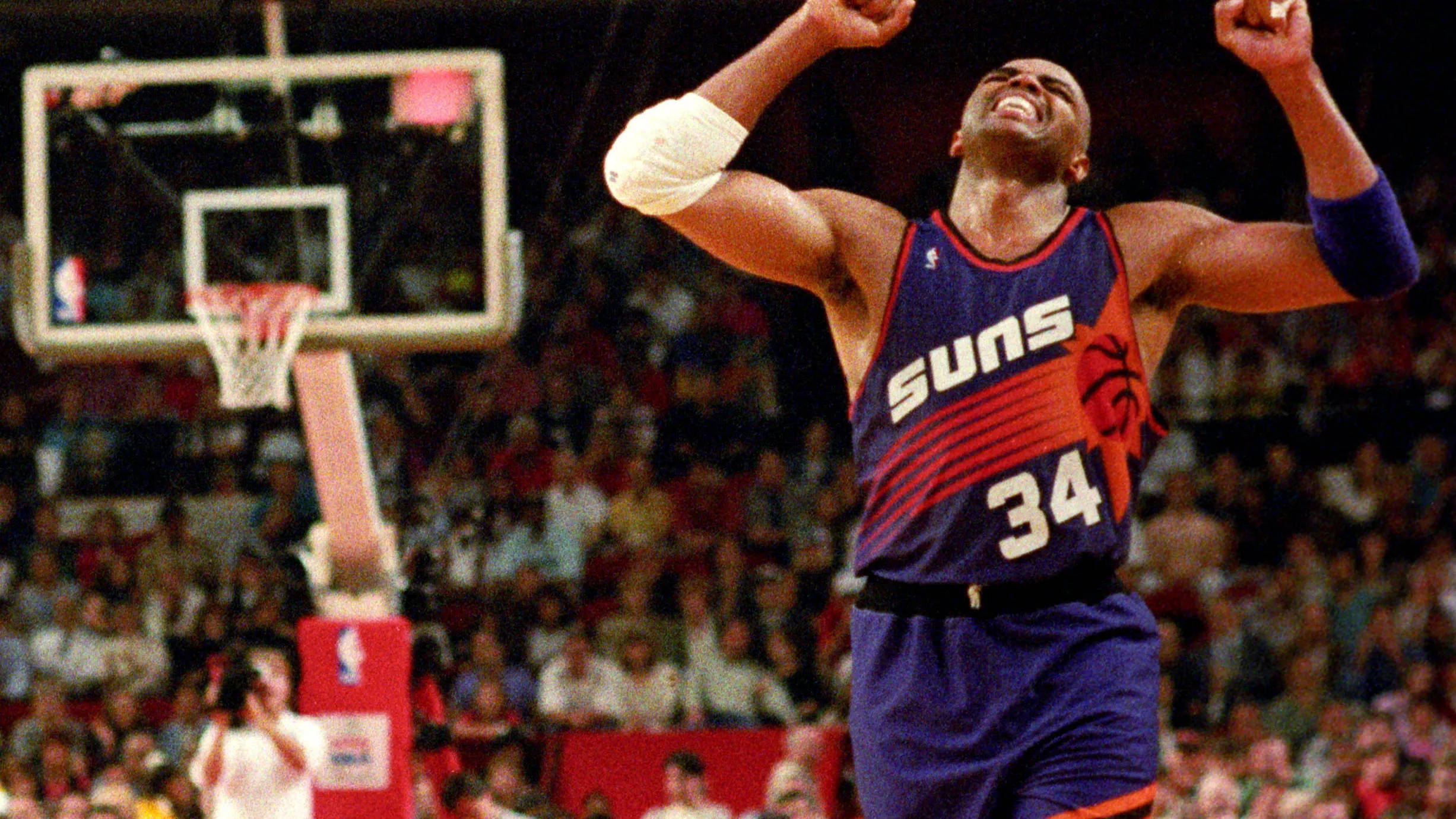 Nike Air Max CB 94 Black & Purple
The Nike Air Max CB 94 Black & Purple returns to Shoe Palace on August 23. You can find the iconic sneakers at Shoe Palace retail locations and on shoepalace.com.
- Adam C. Better