The Kobe Bryant and Nike partnership kicked off with the Nike Zoom Kobe 1. Some legendary moments happened for Kobe while he was wearing the 1. Learn more about the history of the Nike Zoom Kobe 1 below.
The 1
The Nike Zoom Kobe 1 was a rather simple shoe in terms of style and technology. But the 1 was Kobe's first signature shoe for Nike…which is obviously a big deal. But even bigger than that is Kobe wore the 1 when he scored 81 points in a single game. That game is one of the most iconic games in the history of sports.
Zoom 1
The Nike Zoom Kobe 1 puts an emphasis on cushioning. Kobe was dealing with injuries when the 1 was being crafted and he wanted a shoe that put cushioning at the forefront. The Kobe 1 had the "Sheath" logo on the tongue. The Nike Kobe 1 was released in 2006. It was designed by Ken Link.
The Legacy Of Kobe x Nike
The Kobe series for Nike has become a legendary signature line. The NBA players of today have helped to make them one of the most worn sneakers on the court. Superstars like Devin Booker, DeMar DeRozan and many more have been religiously wearing Kobe sneakers for years now.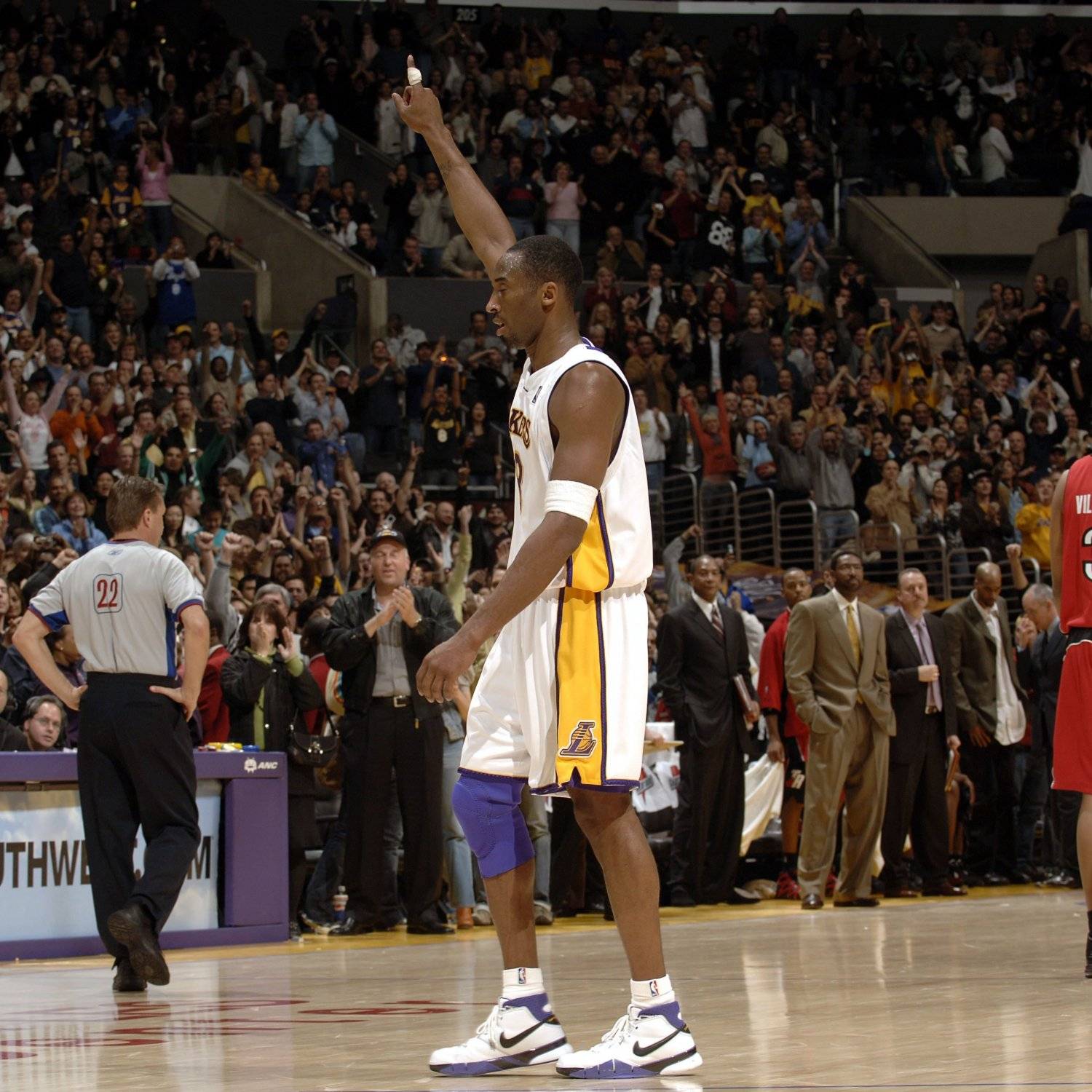 The Return Of Kobe x Nike
The Kobe Bryant Estate and Nike briefly ended their relationship. Many believed the estate and Nike would never join forces again. Talks between the parties resumed and the rebooted partnership launched with the Kobe 6 Protro "Mambacita Sweet 16." It marked the first Kobe release in the new deal. The Kobe 6 Protro Mambacita Sweet 16 honored the life of Gianna Bryant. Vanessa Bryant, the widow of Kobe and mother of Gigi, donated all the proceeds from the shoe to the Mambacita Sports Foundation.
Nike Zoom Kobe 1
The Nike x Kobe signature line is relaunching in 2023. Stay tuned to Shoe Palace to stay up to date on what is next from Nike x Kobe.
- Adam C. Better