Zach LaVine is one of the top guards in the NBA. He is offensively gifted and one of the best dunkers of all time. Learn more about the life of Zach Lavine below.
Space Jam
LaVine was born in Seattle, Washington. His father played professional football for the Seattle Seahawks. LaVine grew up playing baseball and thought that was going to be his sport. When he was a young boy he watched the Michael Jordan movie, Space Jam. The movie changed LaVine's life. He became obsessed with Michael Jordan.
Now that LaVine identified his passion in life, basketball, he started to practice obsessively. He was dedicated to watching tapes of Jordan, and trying his best to emulate him. His father functioned as his trainer and coach. Zach LaVine would impress when he made it to high school and his play was so special that he started receiving offers from NCAA Division 1 Colleges.
Zach LaVine would join the UCLA Bruins to start his college career. UCLA is one of the most important college basketball programs. LaVine would only play for UCLA for a season before entering the NBA Draft.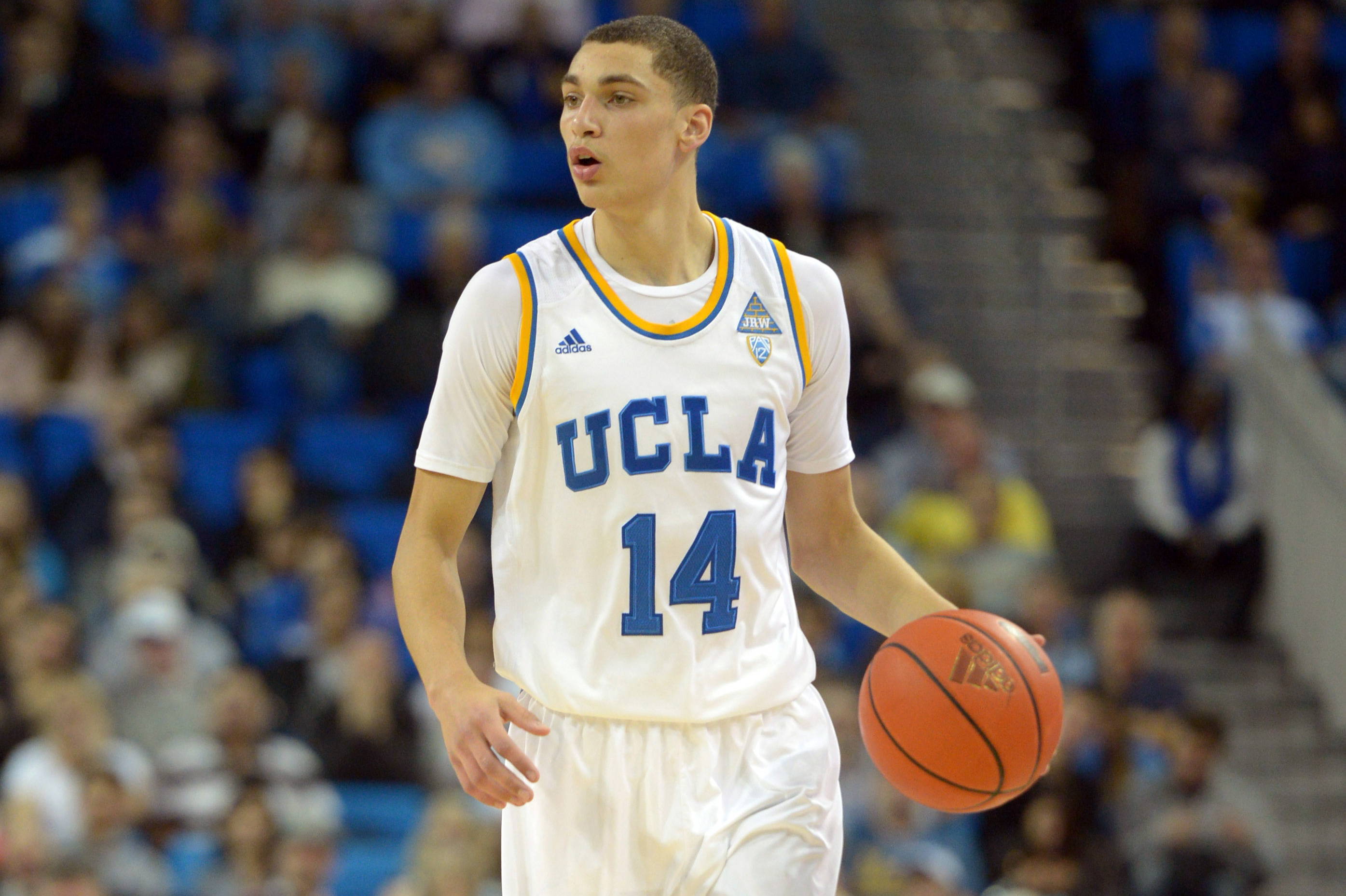 Professional Career
The athletic guard would be selected by the Minnesota Timberwolves with the 13 overall pick. He would spend two and a half seasons with the Wolves. Very quickly LaVine established himself as an athletic guard that could get any shot he wanted on the court. He had a quick first step and could explode off the floor like no other in Minnesota. He would win the Dunk Contest in 2015 and 2016. He was a member of the USA Olympic team that competed in Tokyo in the summer of 2021. The team brought home the Gold Medal.
LaVine was eventually traded to the Chicago Bulls. This was a perfect destination for LaVine, since he idolized Michael Jordan. His time in Chicago would take LaVine to another level of stardom. He is a perennial leader in scoring average per game every season. He has made all-star games and the postseason as a Chicago Bull. Lavine is considered one of the top guards in the league, and that status was achieved by being a member of the Bulls.
Shoe Game
Lavine signed with New Balance in 2022. For a period, he was a sneaker free agent. But it appears that New Balance and Lavine have formed a long term partnership.
Bulls Return
Zach LaVine has been one of the top players in the league since he was traded to Chicago in 2017. The Bulls have mostly been mediocre since Michael Jordan retired from the league in 1998. Lavine seems determined to follow in his idol's footsteps and return the Chicago Bulls to prominence.
- Adam C. Better