The Air Jordan 36 made its debut in 2021. Jayson Tatum debuted the sneaker on the court. Learn more about the 36 below.
Air Jordan 36
Tate Kuerbis would once again design the Air Jordan 36. Kuebris and Jordan Brand continued their trend of focusing heavily on making a lightweight silhouette. Light also played a role in terms of daylight. Light could actually pass through the shoe thanks to new upper technology. The recent Kuerbis Air Jordan models were striving minimalism when it came to materials and design. All of which was to create the lightest shoe possible. While the Jordan Brand focused on the future and innovation, it also paid tribute to the past. The 36 looked to the 6 for inspiration. The 36's wing on the heel and lace cover are both inspired by the 6. The Air Jordan line continued to create shoes that were perfect for the players of the moment, superstars like Jayson Tatum.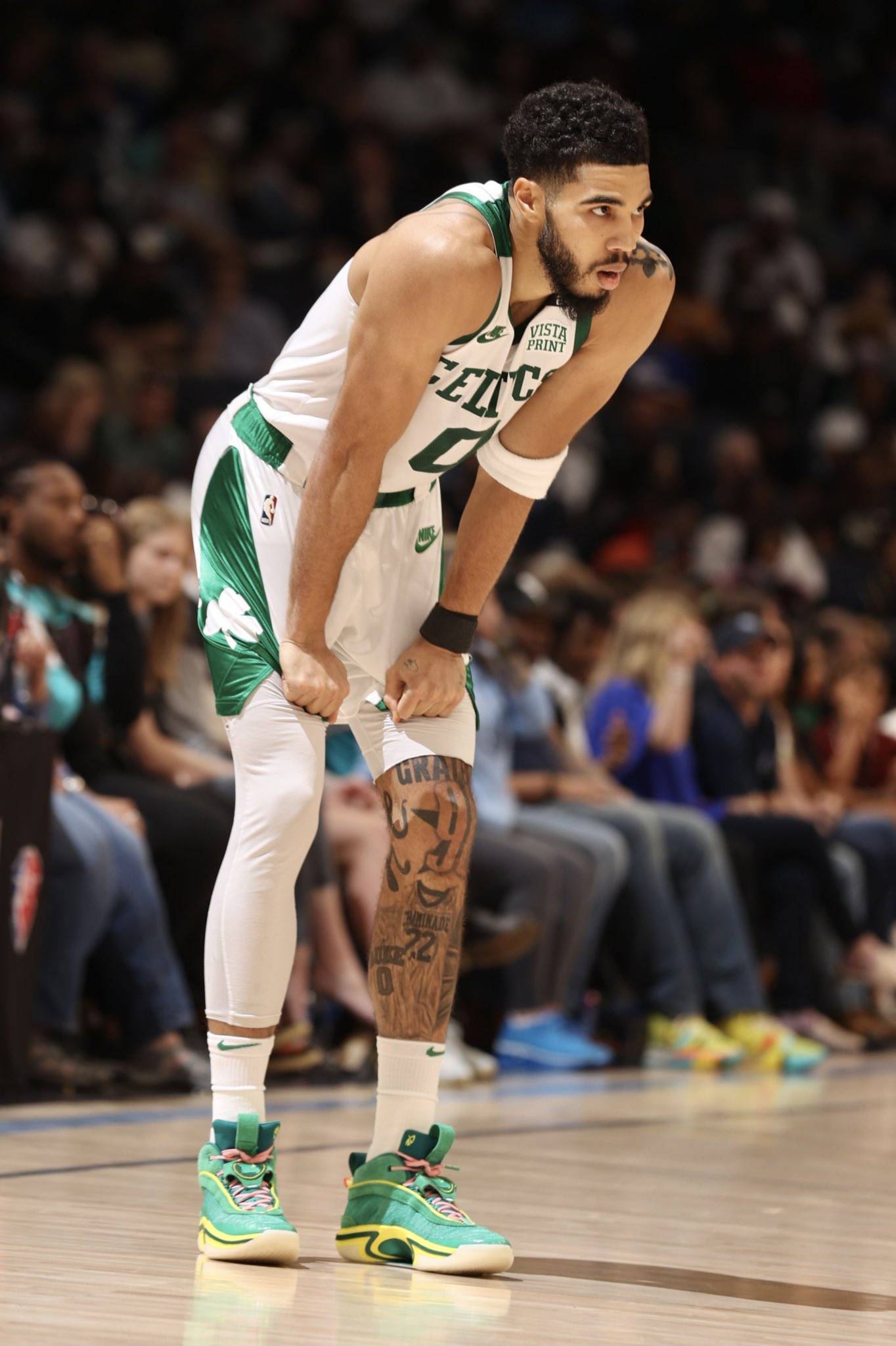 Jordan Brand
There are few logos more identifiable than Jordan Brand's Jumpman silhouette. One of the rare logos that could rival the Jumpman in recognition is Nike's Swoosh symbol. Prior to 1997, you could find the two logos together on an Air Jordan sneaker. Michael Jordan's signature shoe was created with the help of Nike, but the Air Jordan line became so popular that it eventually didn't need the Swoosh to back it. The Nike and Jordan partnership achieved a level of success that allowed Jordan Brand to become its own company in 1997, and it has never looked backed.
- Adam C. Better