The Air Jordan 8 originally released in 1993. The VIII marked the end of an era for Jordan Brand. It was the final Jordan sneaker released before Michael Jordan's first retirement in 1993.
The VIII
The Air Jordan 8 was released after Michael Jordan and the Chicago Bulls had won back to back championships. The Jordan 8 would be on the feet of MJ when he took on the Phoenix Suns in the 1993 NBA Finals. There is a Marvel like, Multiverse scenario, where the Air Jordan 8 would have been the final sneaker released for the Air Jordan line. After winning his third straight title for the Chicago Bulls by defeating the Suns, Michael Jordan shockingly retired from the game of basketball. Nike had a decision to make when MJ decided to step away, would they continue the Air Jordan sneaker line? Michael Jordan retiring from basketball at the age of 30 was a shock to the basketball world. Even a bigger shock would be what he would choose to do after leaving basketball, MJ would become a baseball player. It seemed like the career of Michael Jordan as a basketball player was over. Luckily for everyone, the Jordan line would continue after the 8. The Jordan 9 would become one of the more popular Air Jordan sneakers. MJ would eventually return to the game of basketball in 1995.
Design
The Air Jordan 8 was designed by the one and only Tinker Hatfield. The 8 does not get as many retro releases or fanfare as other low numbered Air Jordan sneakers. The strap on the 8 might be its most distinctive design flair. The lock down support was a common design element in the 90s. It was something Tinker used a lot on Nike sneakers in the era. The 8 was a heavier and bulkier shoe than previous Jordan models. The graphic-covered TPU paneling at the heels and large chenille Jumpman logo on each tongue are also recognizable signatures of the 8.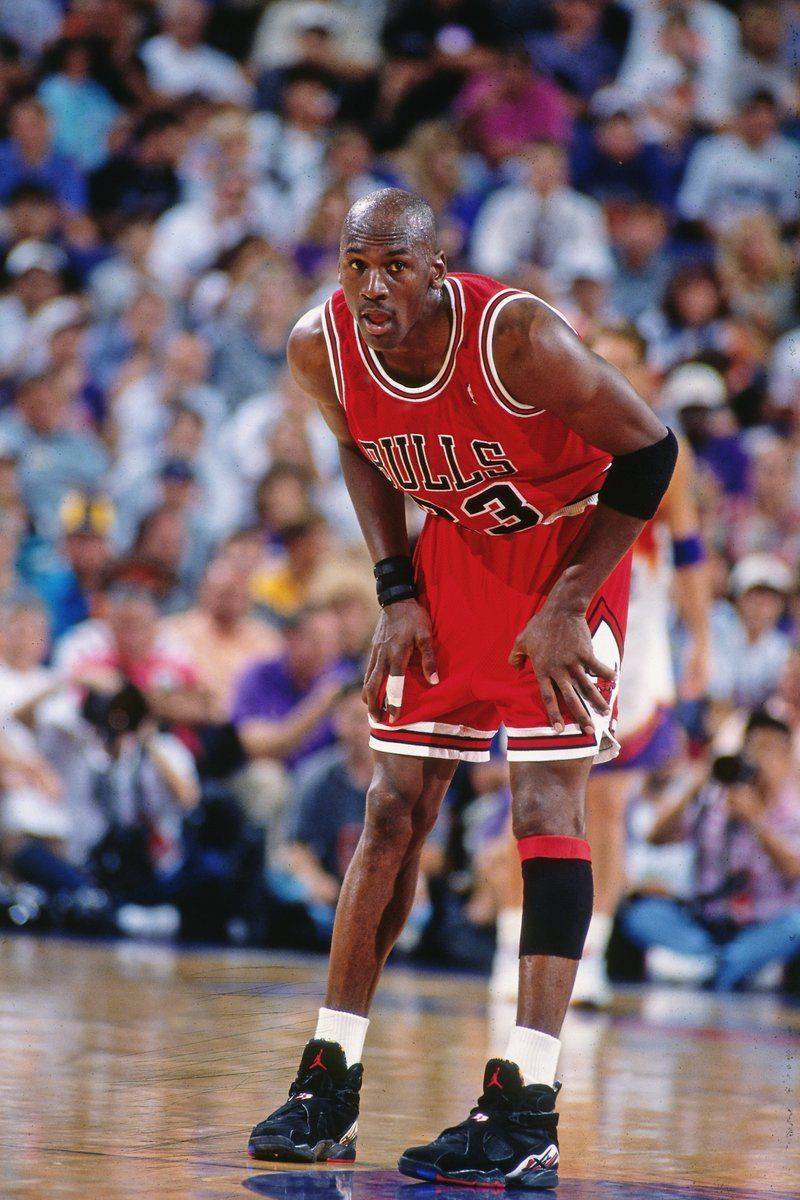 The Legacy Of The VIII
The Air Jordan 8 was a distinctly 90s sneaker. The colors that were used, the materials, and the technology were all products of the 90s. The 90s are now considered a golden era for sneakers. Originally, only three colorways of the VIII were released in 1993. The original retail price was $125.
Air Jordan 8 & Shoe Palace
The Air Jordan 8 was released the same year Shoe Palace first opened its doors for business. Because of this, the 8 is an important piece of SP's history. You can find Jordan Brand products at Shoe Palace locations and on shoepalace.com.
- Adam C. Better