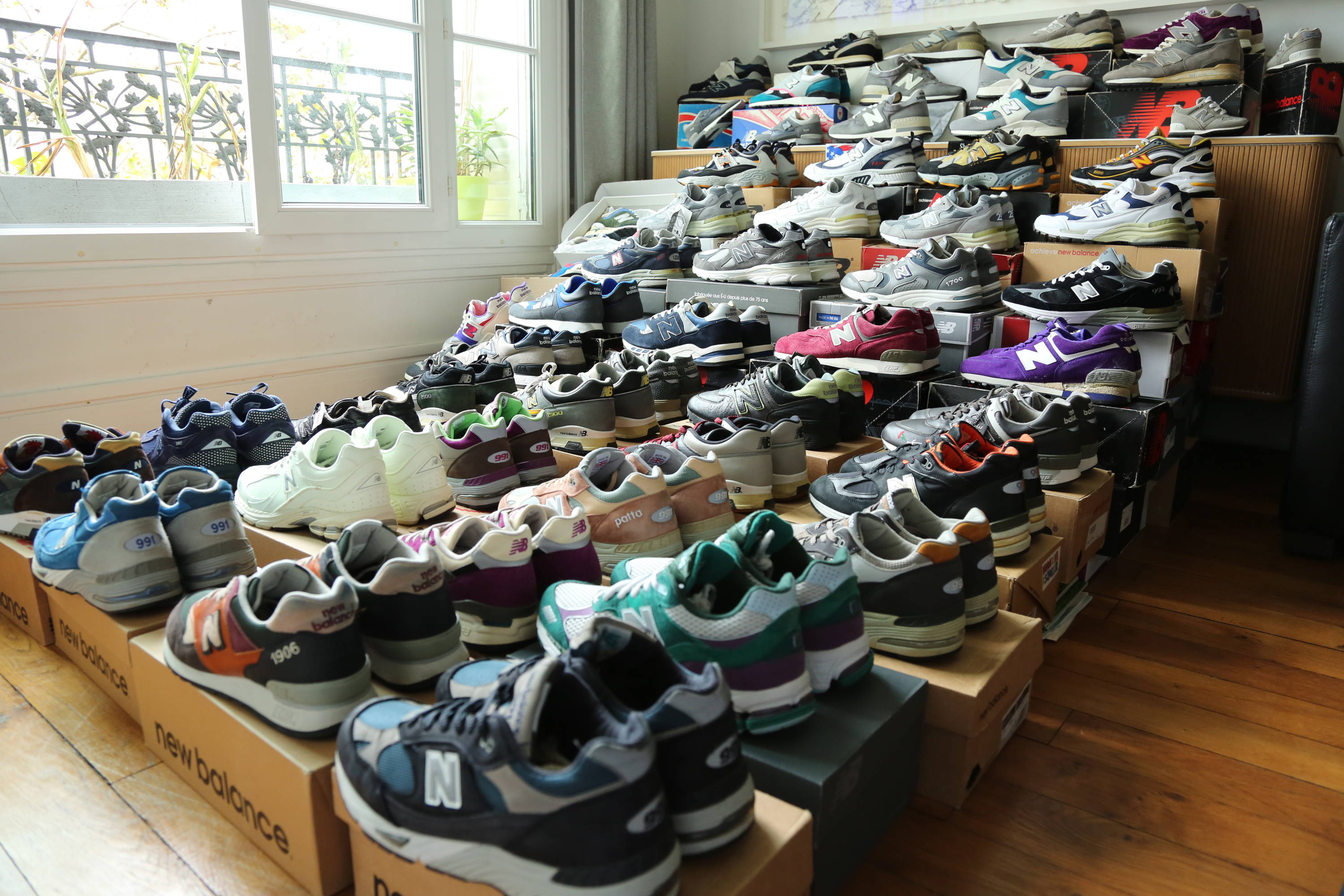 Thomas Dartigues, also known as @deck_two on IG, is a New Balance super collector. New Balance is a personal passion of his, along with his artwork. Thomas resides in Paris, France. Read our interview with Thomas below.
How long have you been collecting New Balance sneakers?
I started to be interested in sneakers as a kid in the 90s, but really focused on New Balance in 2005 when I purchased my first pair, a 577. 2005 was a special year for NB, with multiple collaborations coming from Europe with Solebox in Berlin, Microzine in Liverpool , Colette, and Kitsune in Paris, and more. The shoes were quite simple in terms of shape, but the care and quality that was put into those was something I've never seen before. It's been 17 years now, and my interest in New Balance has not faded.
When did you genuinely fall in love with the brand?
I was into basketball and running sneakers back in the mid '00s, and I was kind of fed up with the quality of the products that were released. I didn't think the price tag matched what I was expecting in terms of comfort and durability. I was aware of New Balance making top products, made in USA, and most importantly made in UK, not too far from France. As soon as I checked their shoes out in the flesh, I was hooked. They obviously make great products, really comfortable, and well made. I realize as I get more and more passionate, that there is still so much to learn about the brand. I learn about its history through old catalogs and by talking to NB heads, employees, and designers of the brand.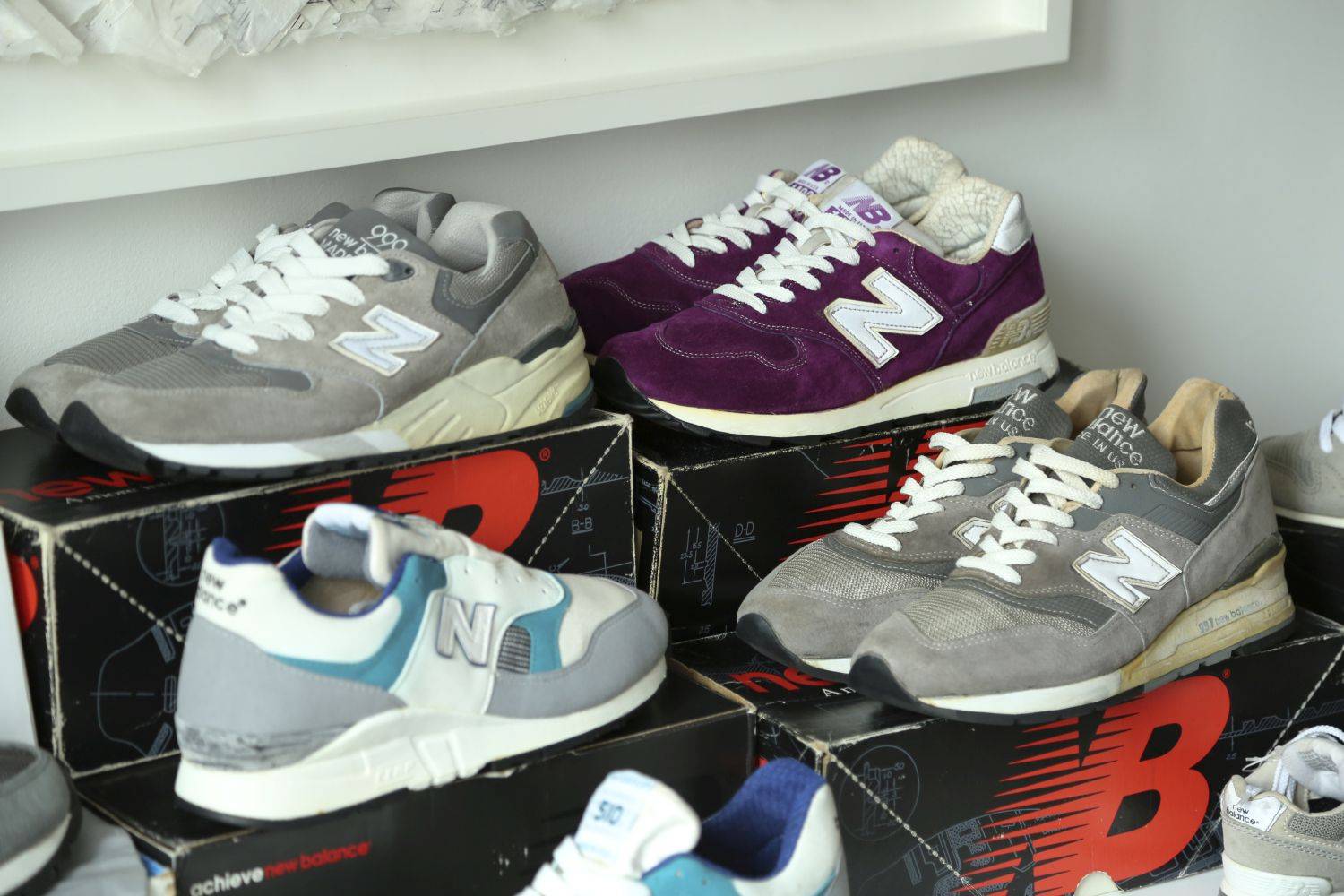 What style of New Balance sneakers are your favorite?
When you look at the brand timeline, you have so much great stuff. I've been obsessed with the 997 for a long time, and the work of designer Steven Smith in the 1990s, notably on the 1500, I love. I also enjoy chunky models from the 2000 era, like the 1700 or originals 992.
What is your favorite New Balance memory?
Working with NB in 2018 was quite an awesome moment. When the brand you are passionate about hires you to create a piece to pay tribute to the 574, that's quite a thing. I did this drawing of Boston, birthplace of New Balance. I merged the cityscape with the 574, this iconic model was re-released for their New Balance Grey Day. I was sketching live during the release party. The piece is now on the wall at the NB office in Paris. It was a great opportunity to meet people and to combine the best of both worlds, my drawing practice, and my passion for New Balance.
How many pairs do you have in your New Balance collection?
It has never been about quantity, but more careful selection for me. I used to have more pairs a couple of years ago. I downsized a bit. I don't have enough space here in Paris. I have roughly between 80 to 100 pairs, that's not a huge collection, but I prefer to narrow it down to the ones I really like.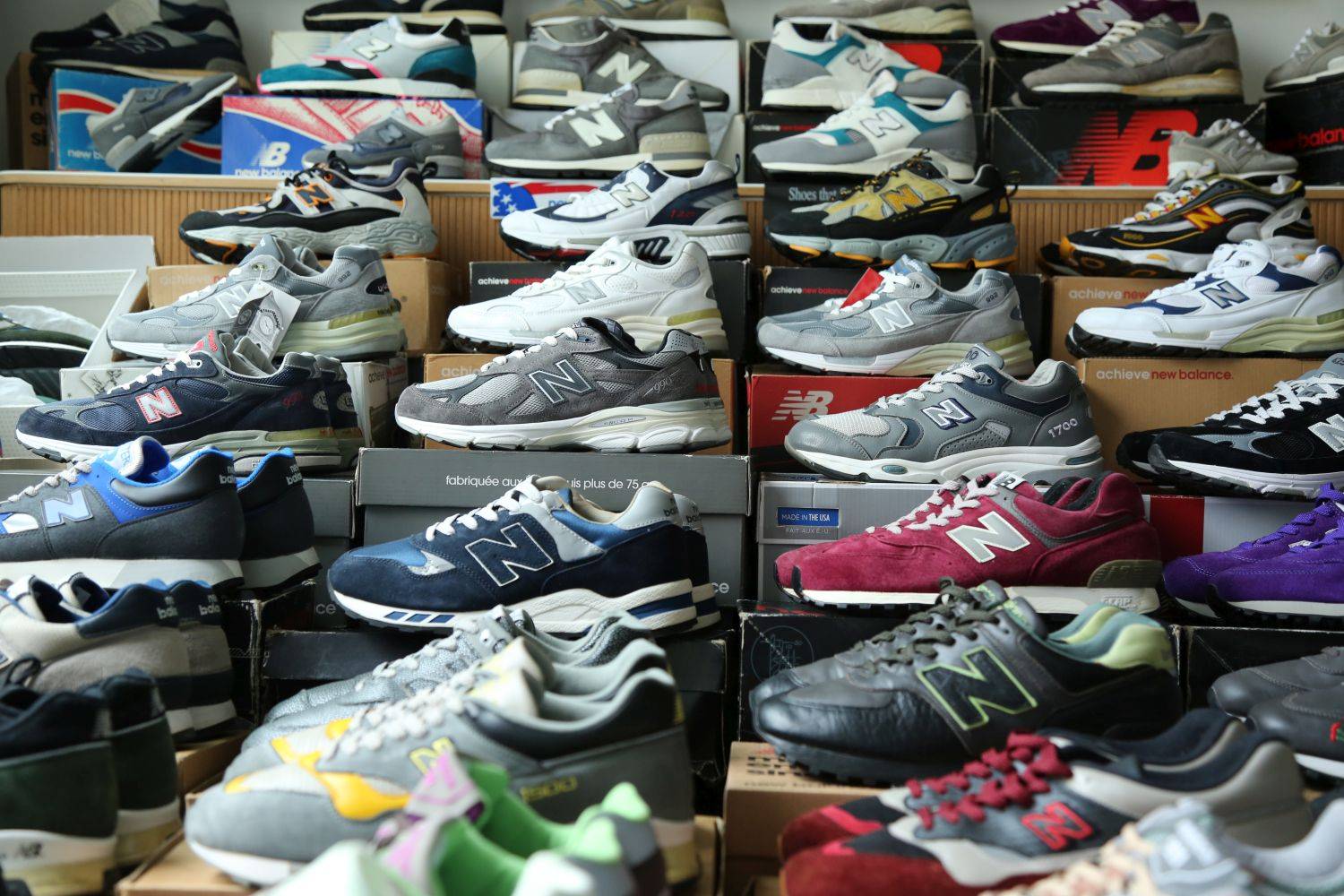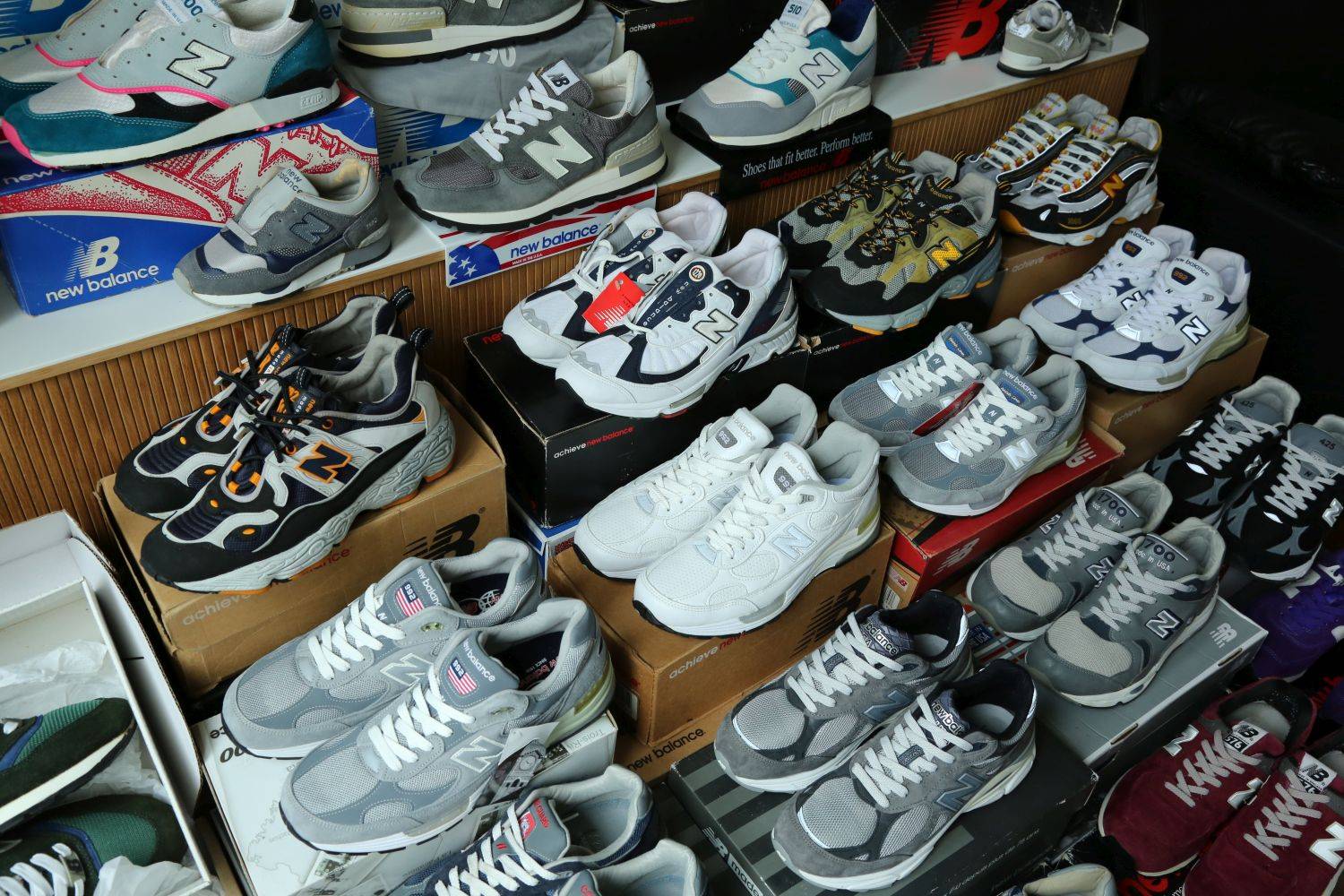 Do you have any grails in your collection?
Depends on what's your definition of a grail. I received some great shoes from friends, like 2 pairs of original 997 shoes. I have a sample of a 577 that should have been destroyed at NB factory in Flimby. Sometimes you get lucky, and come across some good bargains online, like an original 990 from 1982, in their box, unlaced, in perfect condition. All those are grails to me.
Are there any grails you are looking for?
Still on the hunt for many models. I'm currently into the 902 and 903, from the All-Terrain series. They were really great and comfortable shoes.
Is there anything else you want to talk about or mention?
Thanks for the interview, and a special shout out to my Usual Suspects crew, Richie, Tiago, and Sam.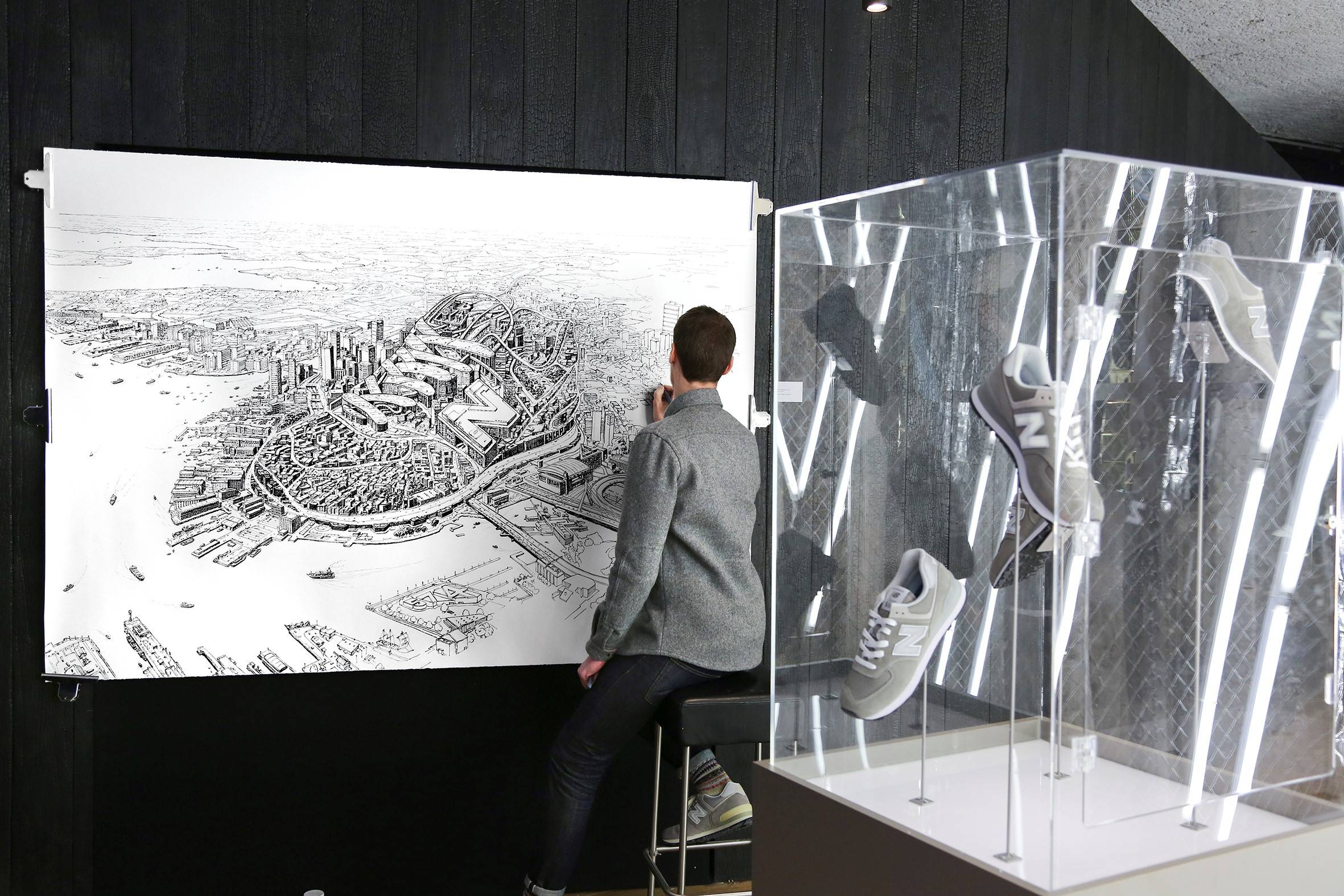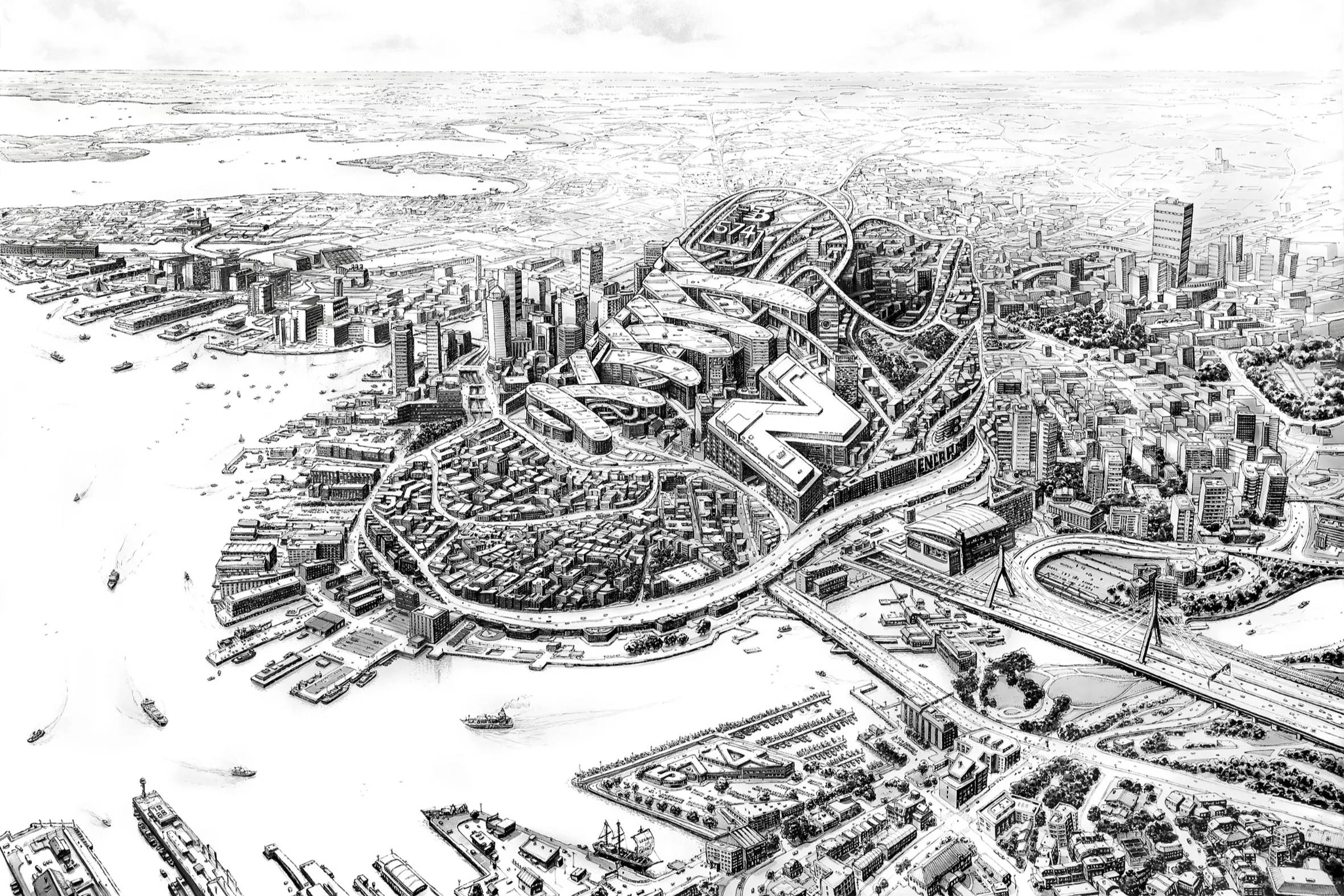 Thomas also created a drawing for New Balance Grey Day!
- Adam C. Better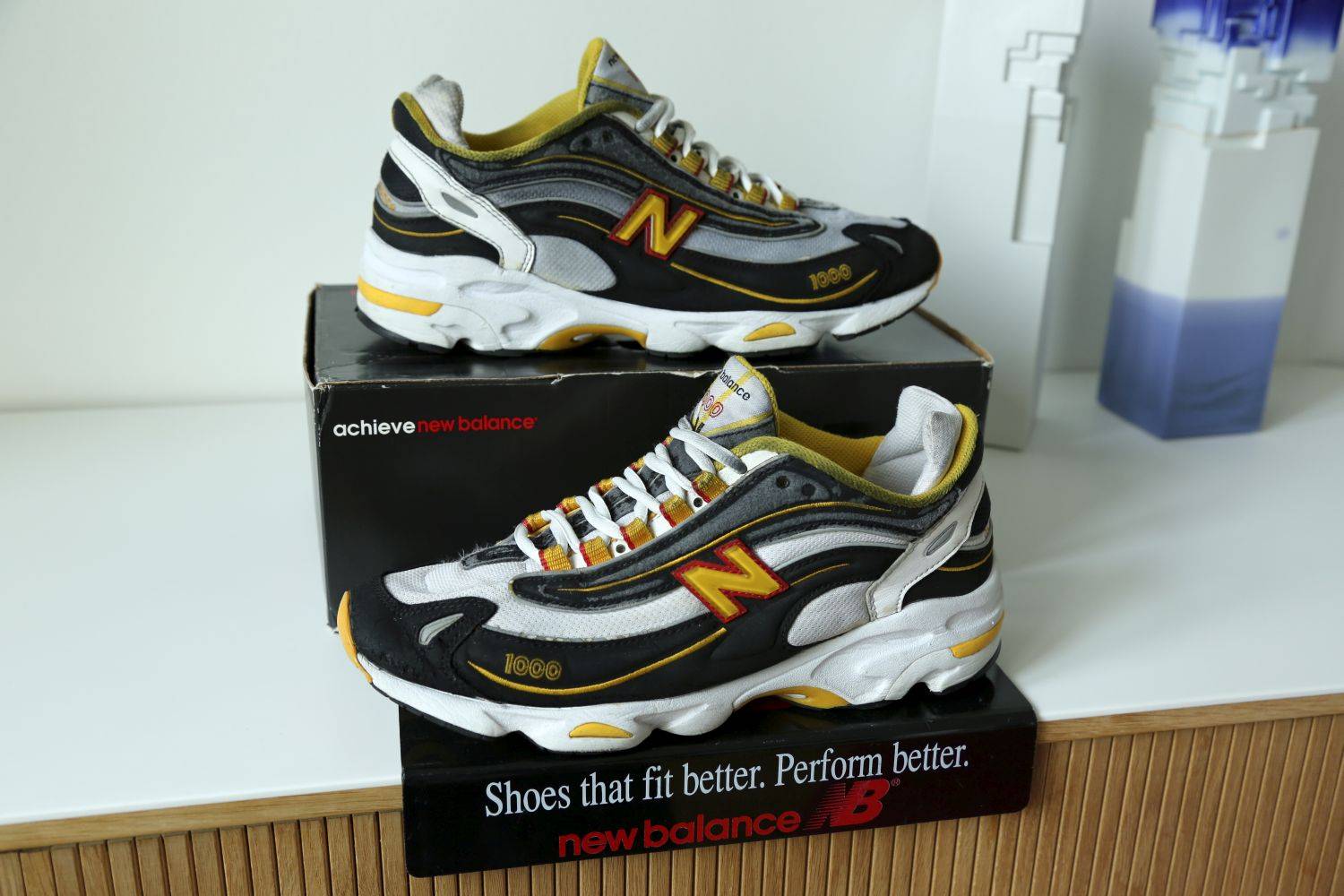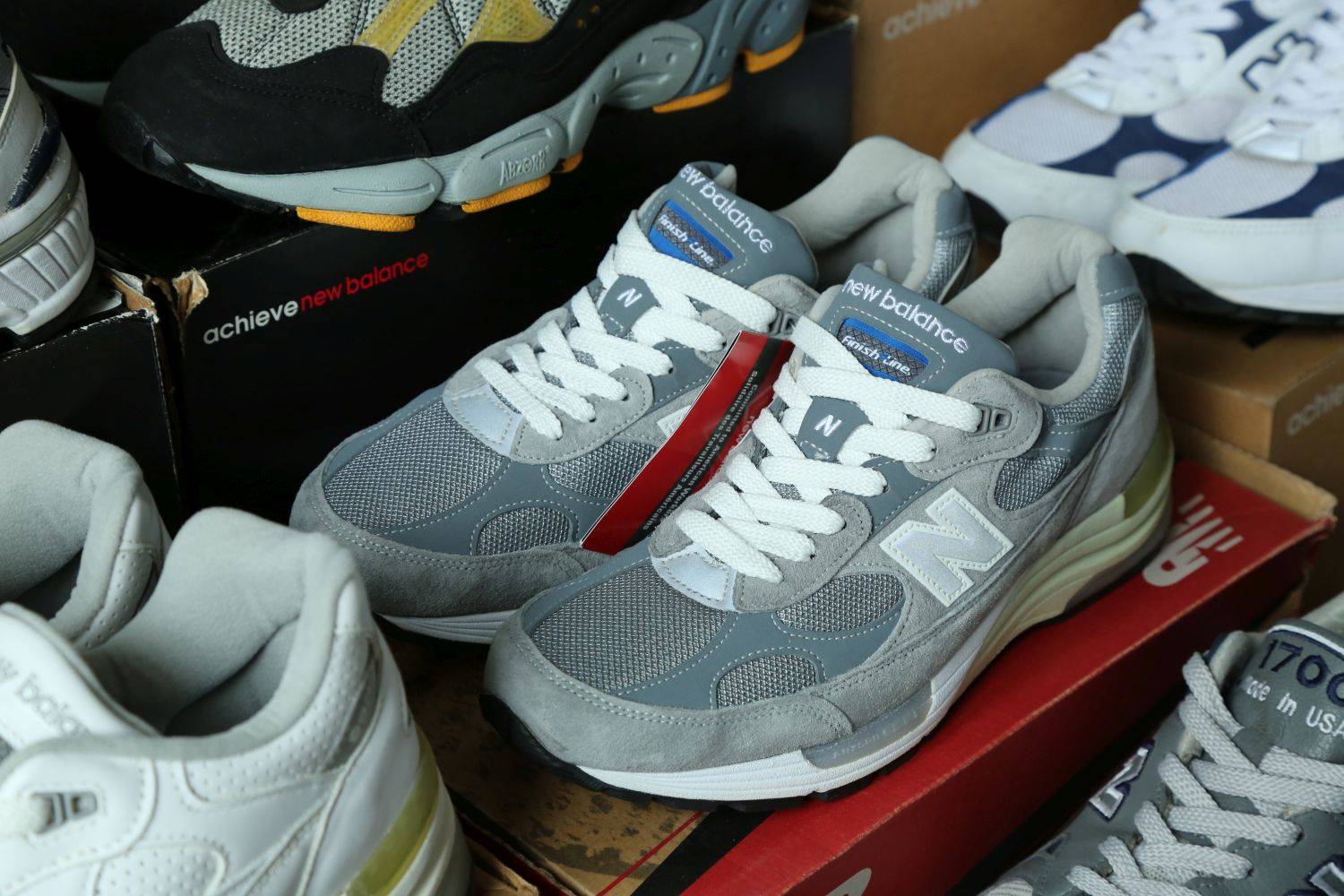 992 - 25th Finish Line anniversary - 2006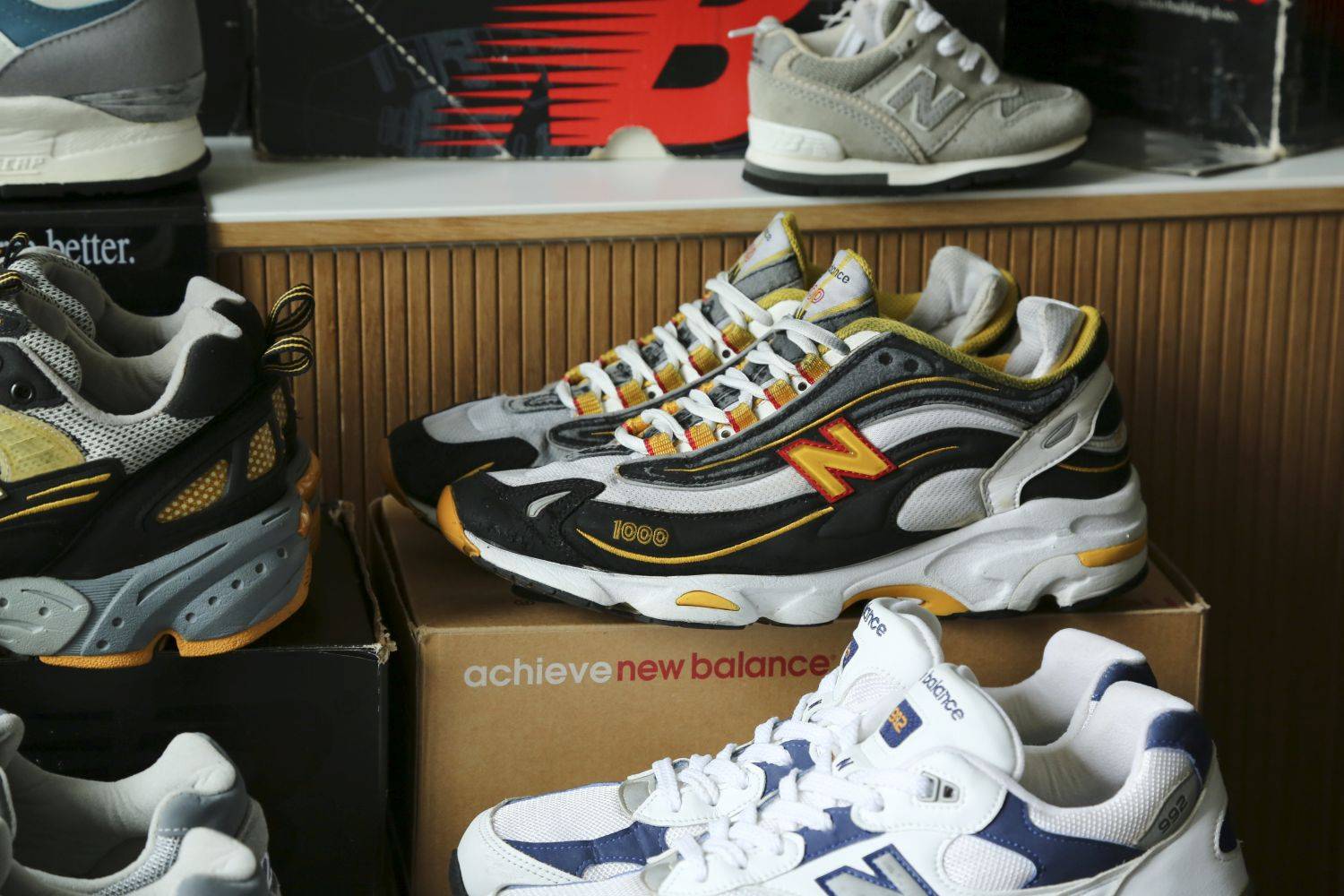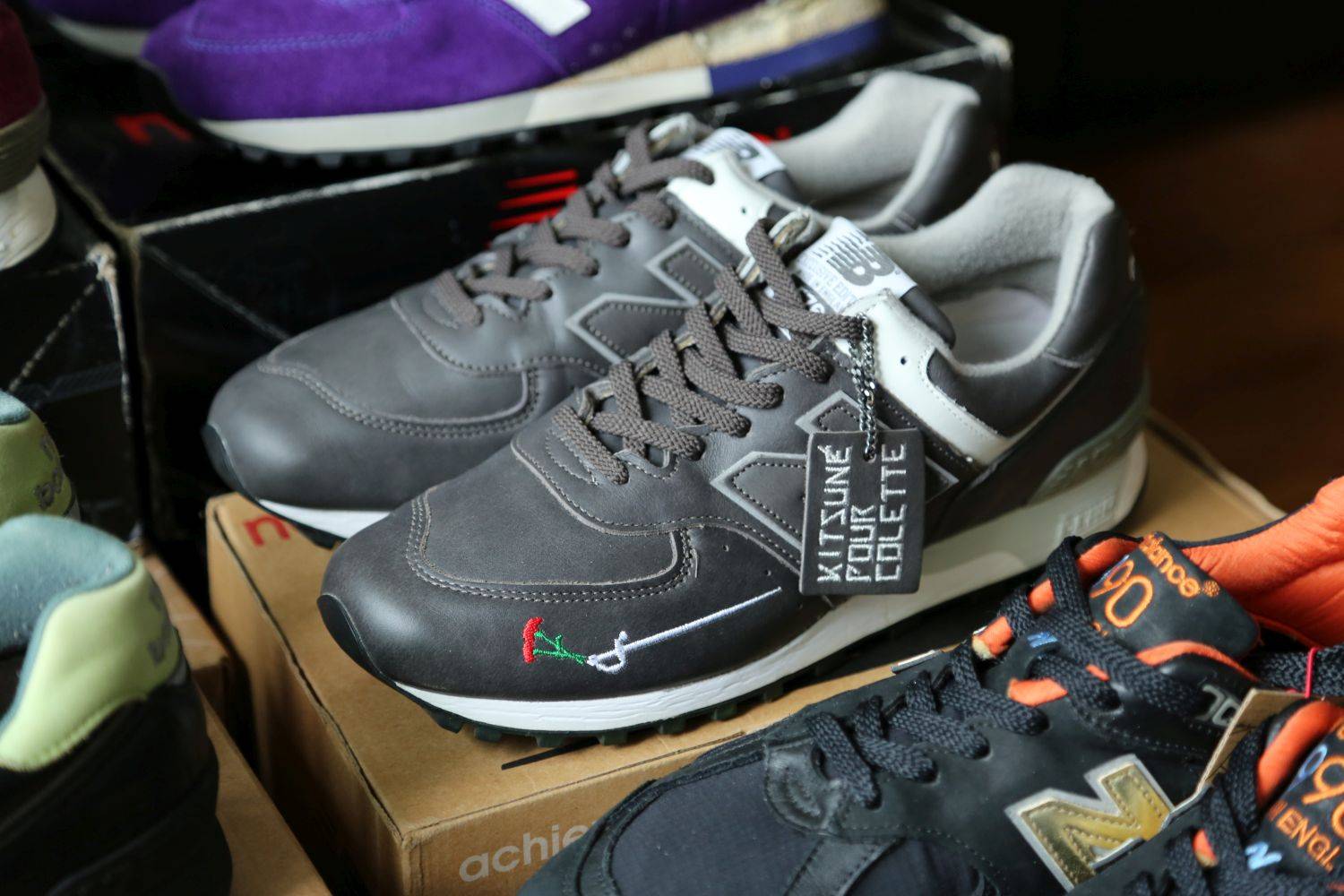 576 Zorro Colette Kitsune - 2005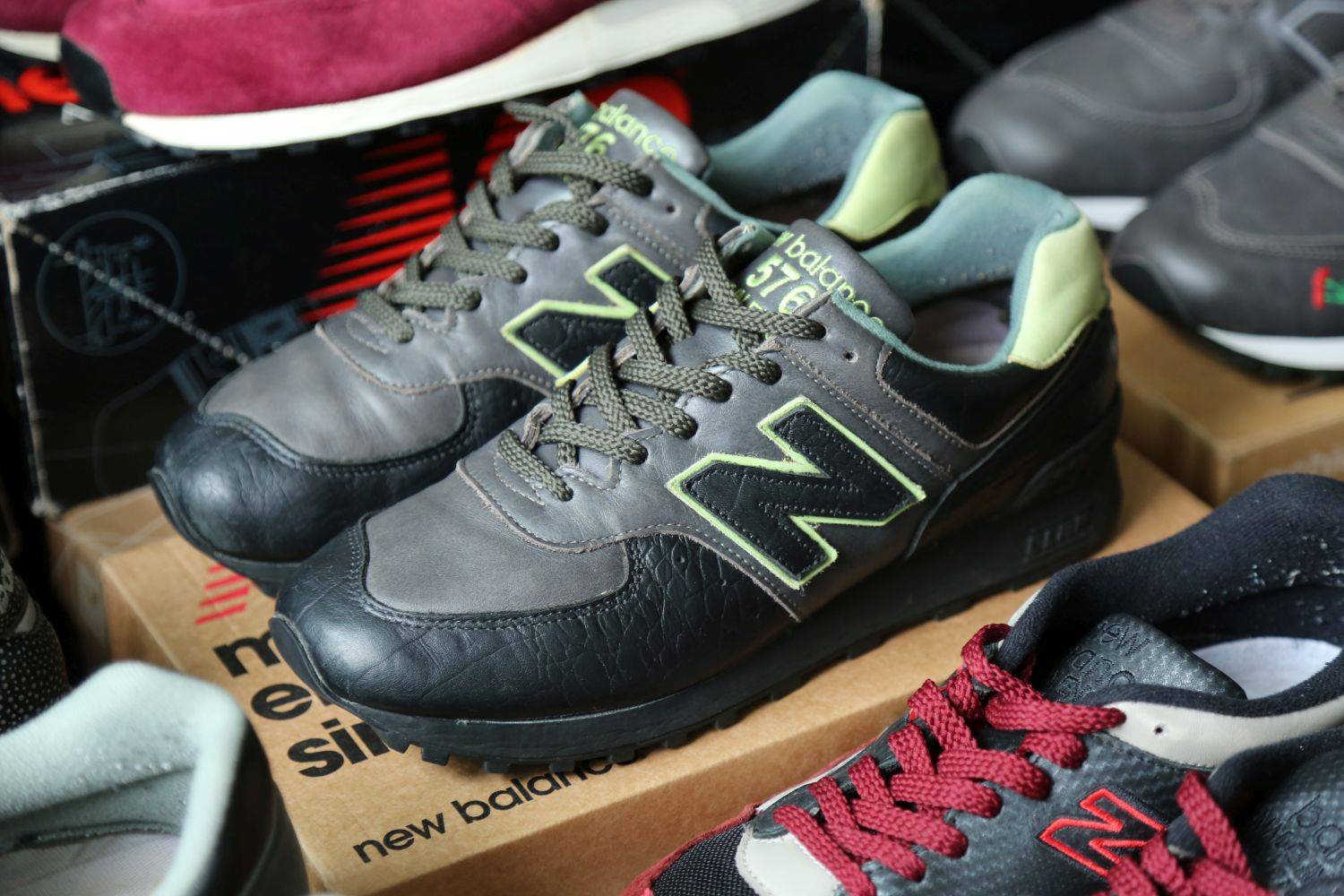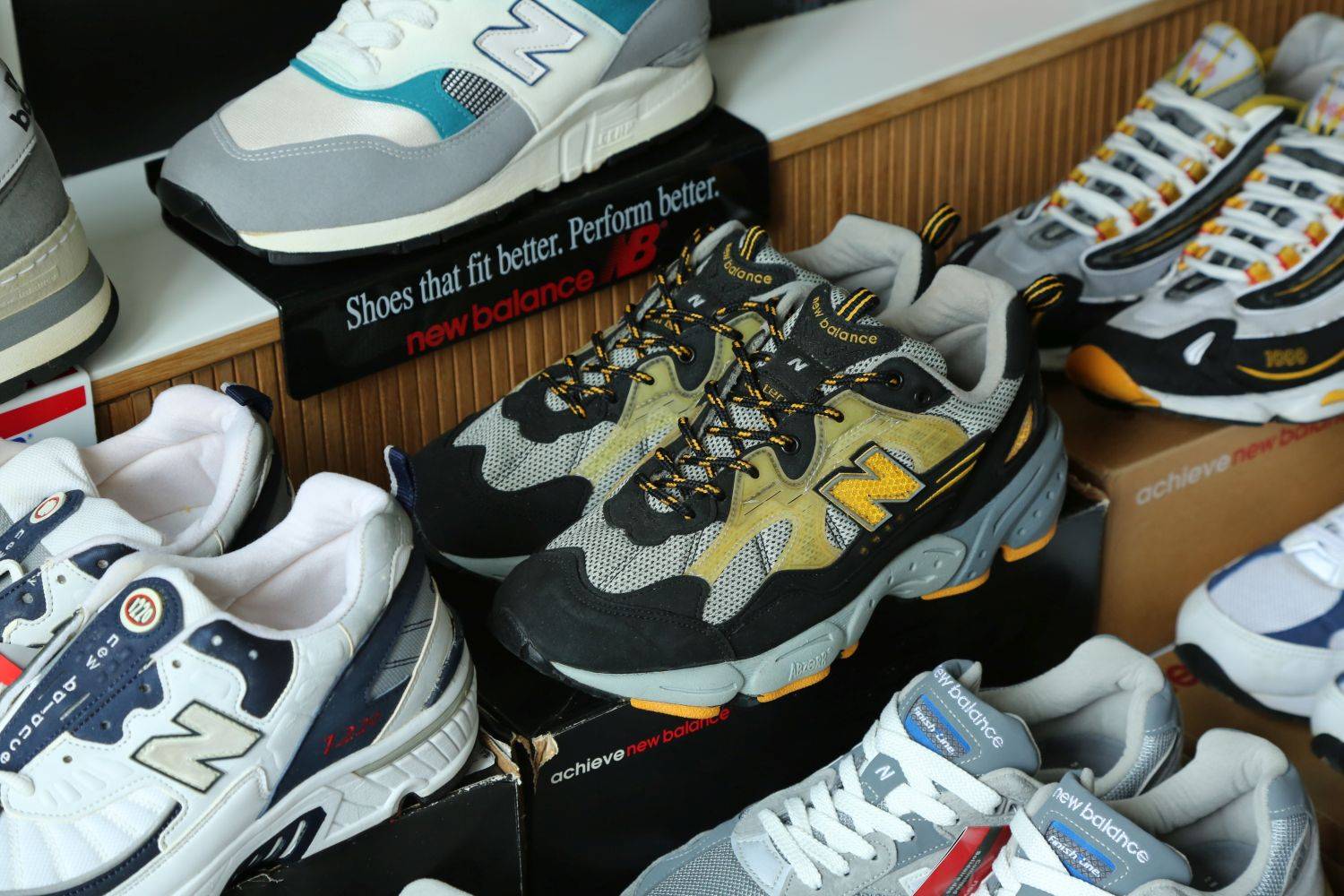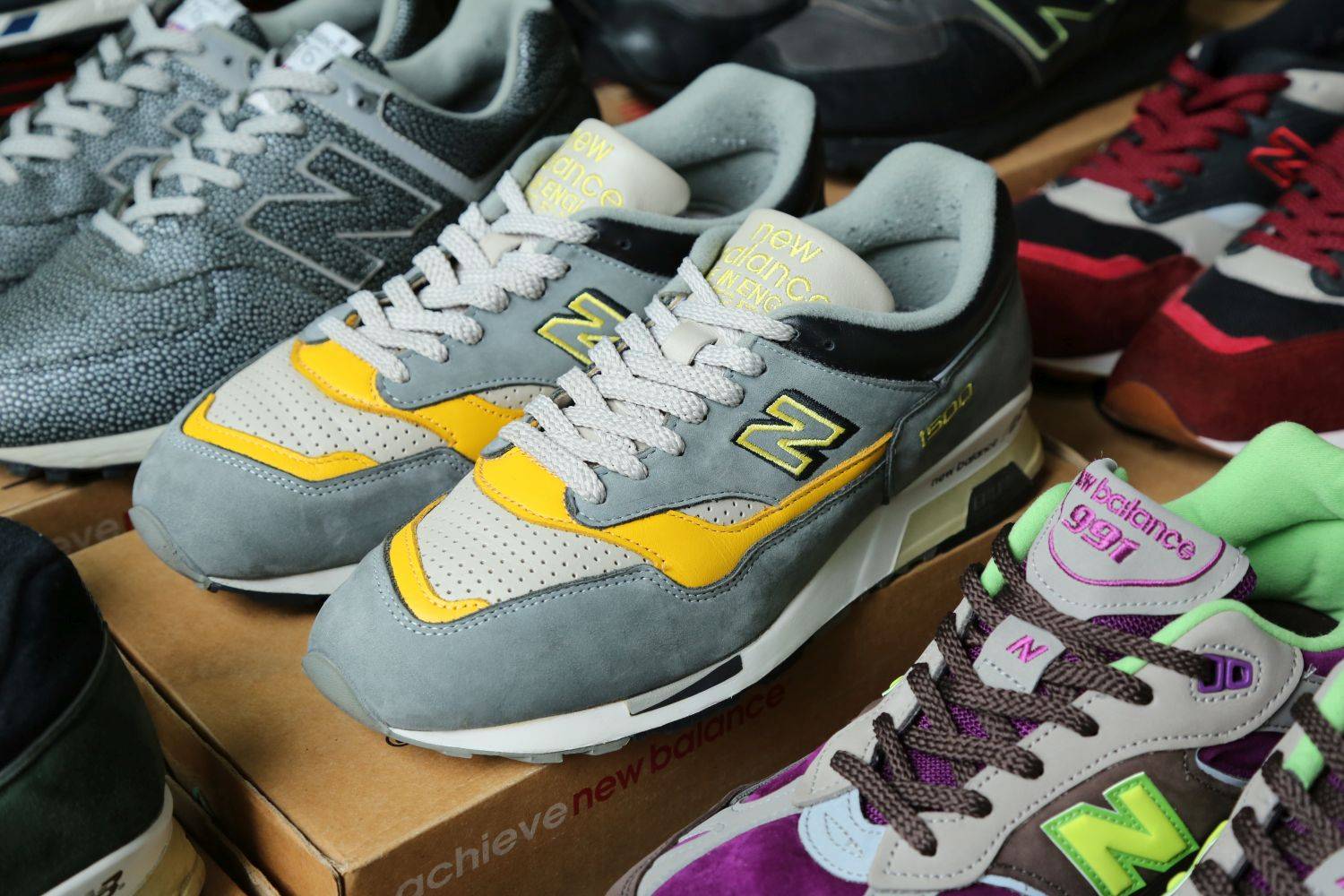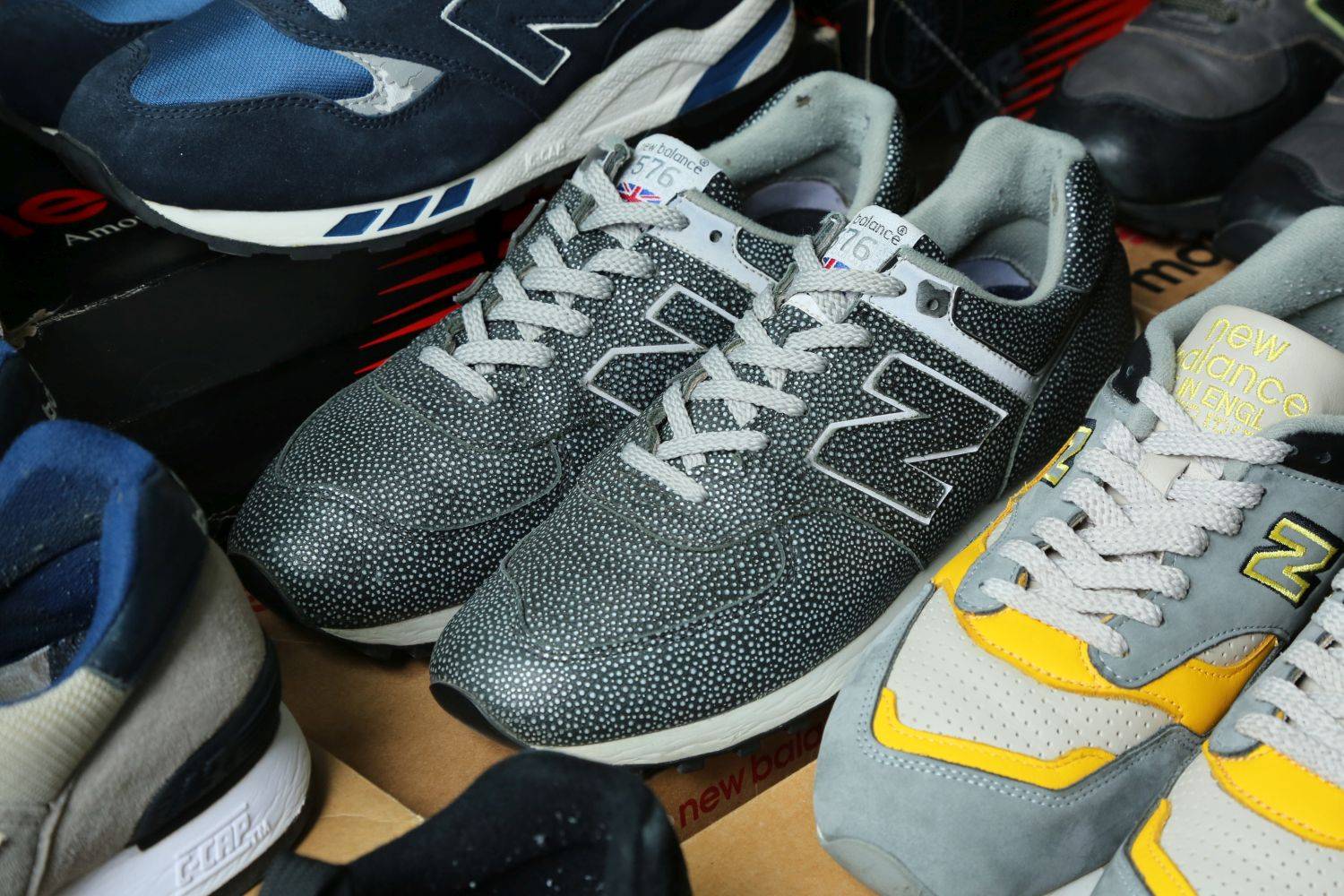 998 Green Label Relaxing - 2004