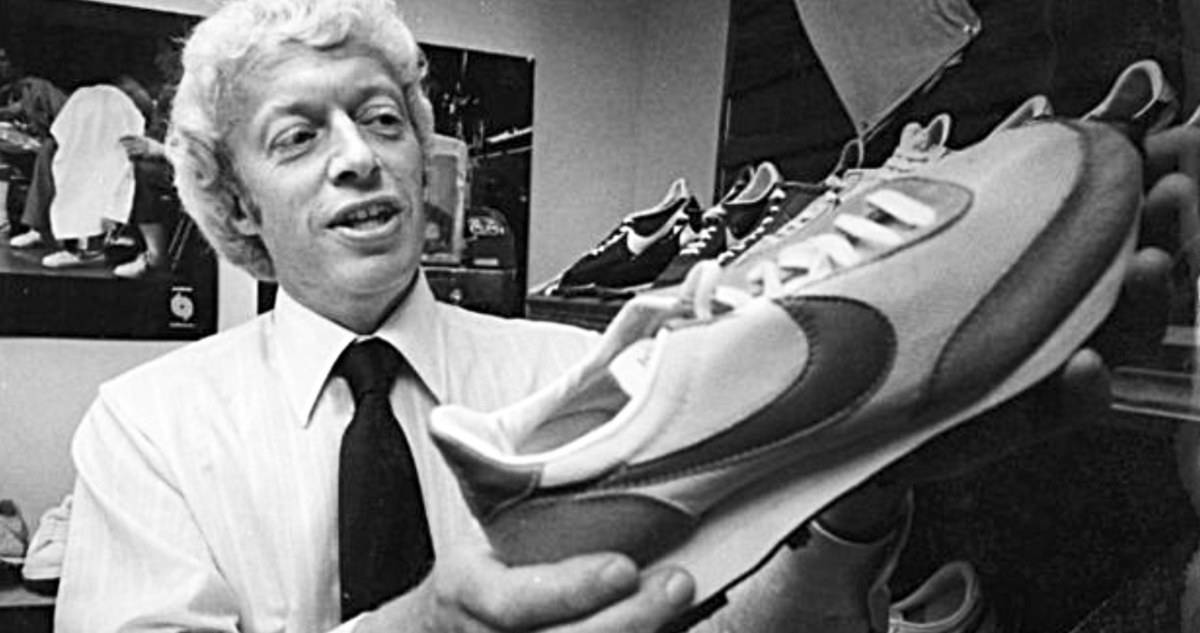 Do logos get any more iconic than the Nike Swoosh? That logo represents a level of fame that no other shoe company can rival—probably no other company period. Like any Big Idea—there is always a determined person that sacrificed a lot to make that big idea a reality.
Birth Of An Icon
Nike has always been aligned with the biggest stars in the world. From basketball icon Michael Jordan to the Marty McFly character in the classic Back to the Future franchise—Nike has never been at a loss for star power. Its biggest star may just be its co-founder, Phil Knight. Knight hustled his ass off to get his Nike products to the world. Believe it or not he once sold pairs of sneakers out of the trunk of his car.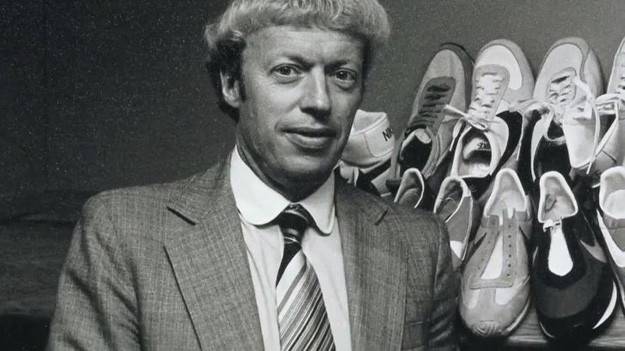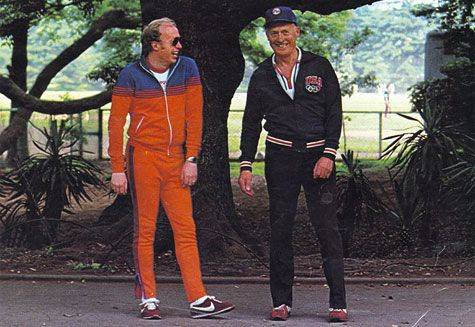 Phil Knight was born on February 28th, 1938, in Portland, Oregon. Knight had a love for running since his youth. He attended the University of Oregon and while there he was a middle-distance runner. Knight wanted to make a better sneaker than the ones that were available to athletes at that time. After he graduated from college, he sought the advice of his track and field coach at Oregon, Bill Bowerman.
Knight knew that Bowerman would have valuable advice when it came to building a sneaker that perfectly met the needs of a runner. Knight and Bowerman worked so well together that they decided to become partners. They sealed their partnership with a handshake. The trademarked swoosh was designed by a college student and the first Nike shoes were made inside a waffle iron. Despite the lofty status it holds in our culture today, Nike began quite humbly.
The Swoosh Today
Knight's net-worth is in the billions and his company is easily one of the most influential brands in the world. He is one of the most important individuals all time in the world of athletics and that is an even more noteworthy accomplishment when you consider Knight was never a professional athlete. Knight was smart enough to make sure the individuals who wore and endorsed his athletic apparel were the best athletes in the world. Names like tennis star John McEnroe and baseball/football great Bo Jackson brought a level of credibility to the Nike brand that was invaluable.
With Knight's leadership Nike has been able to craft the perfect marriage between fashion and function. The company has remained a style staple for decades now and they have never really fallen out of favor with the public. Despite being so beloved for their designs, Nike still puts an emphasis on making sure the shoes function at the highest level for athletes. That ability to appeal to the fashionable and sporty is something every sport brand has tried to emulate.
Phil Knight retired from the board of Nike in 2016. As a true testament to the strength of the company Phil Knight helped to build, Nike continues to be a leader in the world of fashion and athletics today.
- Adam C. Better