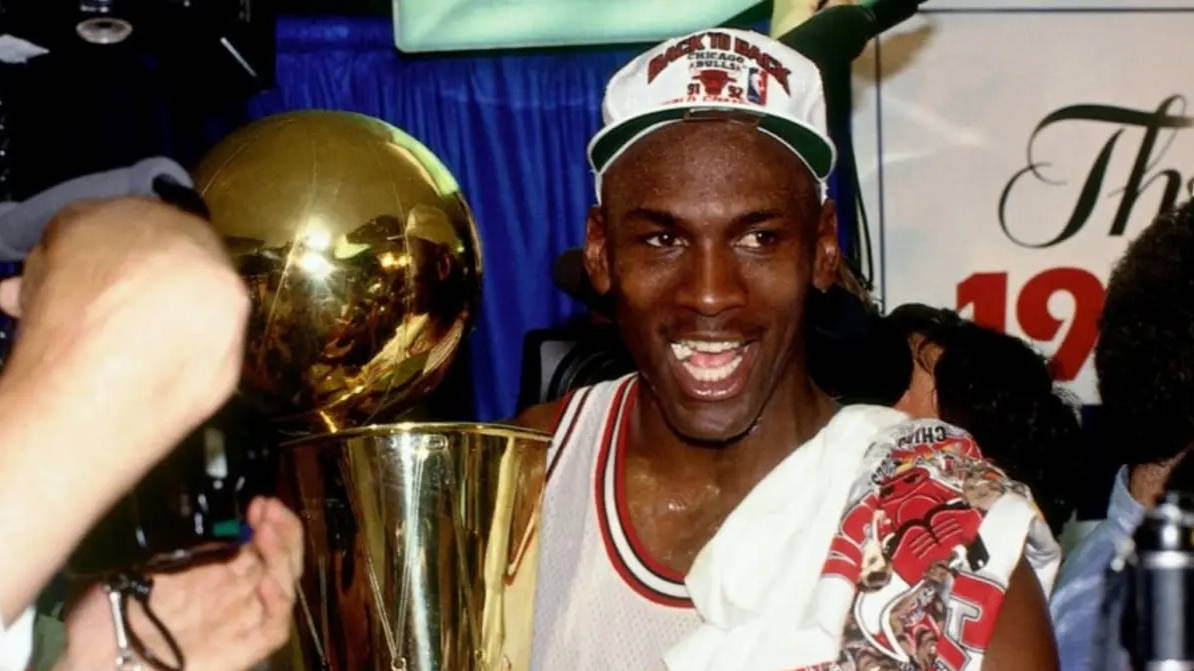 In honor of the NBA Finals starting on June 2, we are looking back at the second Michael Jordan three peat!
There are a lot of things that make the NBA career of Michael Jordan a singular one. His personal highlight reel is unparalleled and the impact he has had on our culture with his Air Jordan line is massive. But what truly separates MJ from the horde of great basketball players is his number of championships. His 6 rings are obviously a monumental accomplishment. It's made even more distinct when you look at the teams and players he was able to defeat in route to those 6 titles.
1995-1996 NBA Championship: Jordan vs. Payton & Kemp
Michael Jordan's retirement and foray into baseball postponed his next Finals appearance until 1996. When the Chicago Bulls returned to the NBA's biggest stage, they had to take on the young and motivated Seattle Supersonics. Many questioned whether he could ever lead Chicago to another championship after his sabbatical. The Shawn Kemp & Gary Payton led Sonics were a worthy opponent, but in the end MJ was able to lead Chicago to victory. The Bulls won 72 games during that 1995-1996 campaign and winning the series versus Seattle cemented that team as one of the best ever.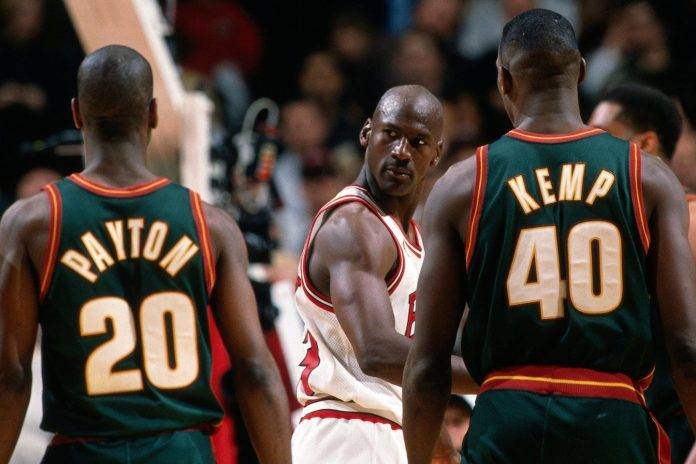 1996-1997 NBA Championship: Jordan vs. Stockton & Malone
Their 1996 championship got Chicago back on track after Jordan's short retirement. His efforts in 95-96 verified he was back and better than ever. In pursuit of their 5th ring, they had to face off against John Stockton, Karl Malone and the Utah Jazz. Stockton and Malone were NBA veterans who never earned championship rings despite being two of the greatest players the league has ever known. Michael Jordan and the Bulls were able to best the hungry Hall of Fame duo and win the series 4 games to 2 in the 1997 Finals. The Chicago Bulls were now widely considered to be one of the greatest teams the league had ever seen. They now had 5 rings in 7 years and Michael Jordan's legacy continued to grow.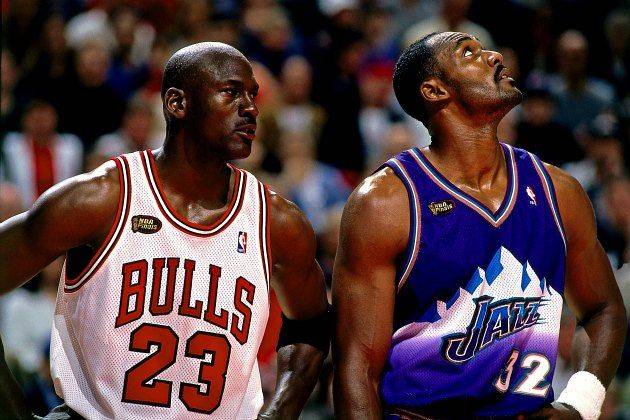 1997-1998 NBA Championship: Jordan vs. Stockton & Malone II
The 97-98 season was widely believed to be the last time the Chicago Bulls core unit would play together. It was there "Last Dance." Michael Jordan and his teammates made the most of what ultimately proved to be their final run together. For the second straight year they defeated the Utah Jazz in the 1998 finals. Following that championship Michael Jordan retired for the second time with 2 separate three-peats and 6 titles in 8 years on his resume. He also hit the series winning shot that would forever be known as the "Last Shot."
- Adam C. Better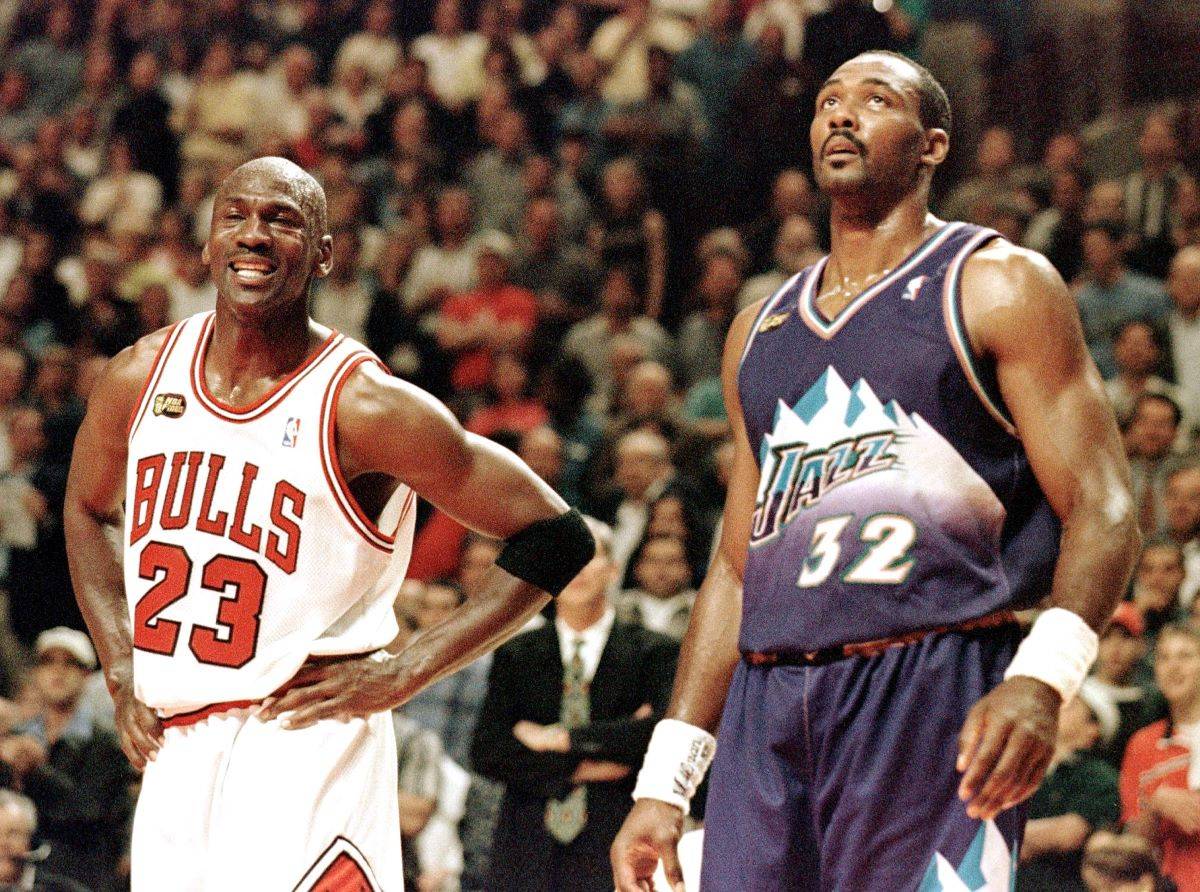 Exclusive Shoe Palace x Mitchell & Ness NBA Big Face Shorts