Shaquille O'Neal is one of the most popular personalities on the planet. Despite retiring from the game of basketball in 2011, he is a pop culture favorite. Shaq's game and personality are larger than life. Learn more about the NBA legend by reading the below.
Shaq Attaq
Shaquille O'Neal was born in 1972, in New Jersey. Shaq played college basketball for LSU and was drafted by the Orlando Magic in 1992. He was the number one pick and the expectations for him were gigantic. When Shaq entered the league, he was 7'1 and had a physique like the Incredible Hulk. He was skilled and tenacious. From the start, O'Neal was expected to dominate the NBA, and he would deliver on all the hefty expectations. He earned Rookie of the Year honors after his impressive first season in the league. The center averaged 23.4 points, 13.9 rebounds and 3.5 blocks. Those numbers would be incredible for a seasoned veteran, they were even more so for a first year player.
The Orlando Magic made the NBA Finals in 1995. They were swept however by the more experienced team, the Houston Rockets. Shaq had a strong core of young talent around him, like Penny Hardaway and Nick Anderson. There was chemistry, and personality issues, which made Shaq question whether the Magic could be his longtime home.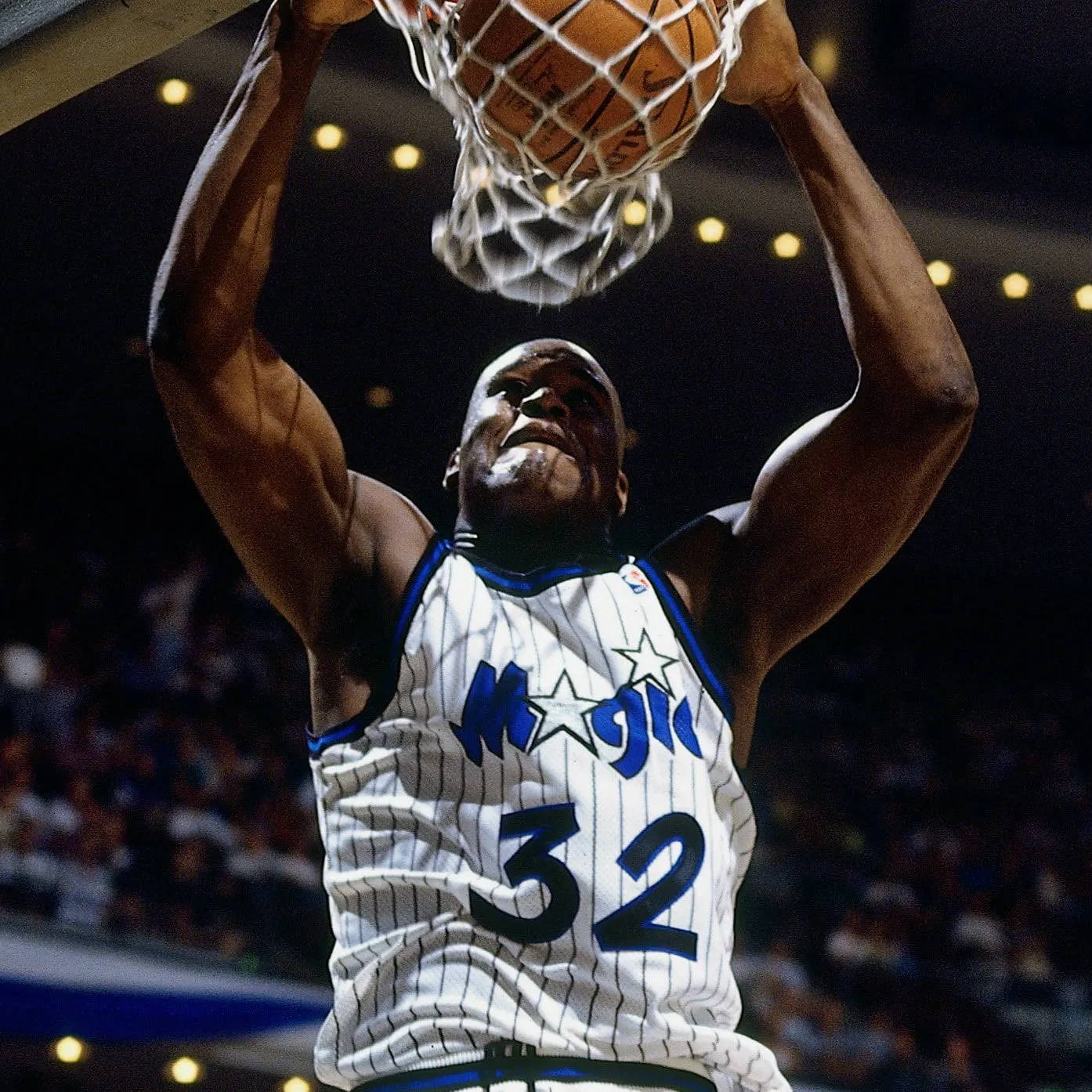 Lake Show
After four seasons in Orlando, Shaq decided to leave the Magic and join the Los Angeles Lakers. With the Lakers, Shaquille would reach new heights as a player and personality. O'Neal's best years in the league were while wearing the purple and gold of the Lakers. He would win three championships in LA, along with three Final's MVP trophies. Shaq was dominate in Los Angeles.
From 1996-2004, Shaq and the Los Angeles Lakers were one of the most popular sport's teams in the world. Shaquille O'Neal and Kobe Bryant were teammates during the duration of Shaq's time in Southern California. They both experienced tremendous levels of success and fame as a duo. Eventually, their personalities and talent became too big to share a team. Shaq would once again relocate.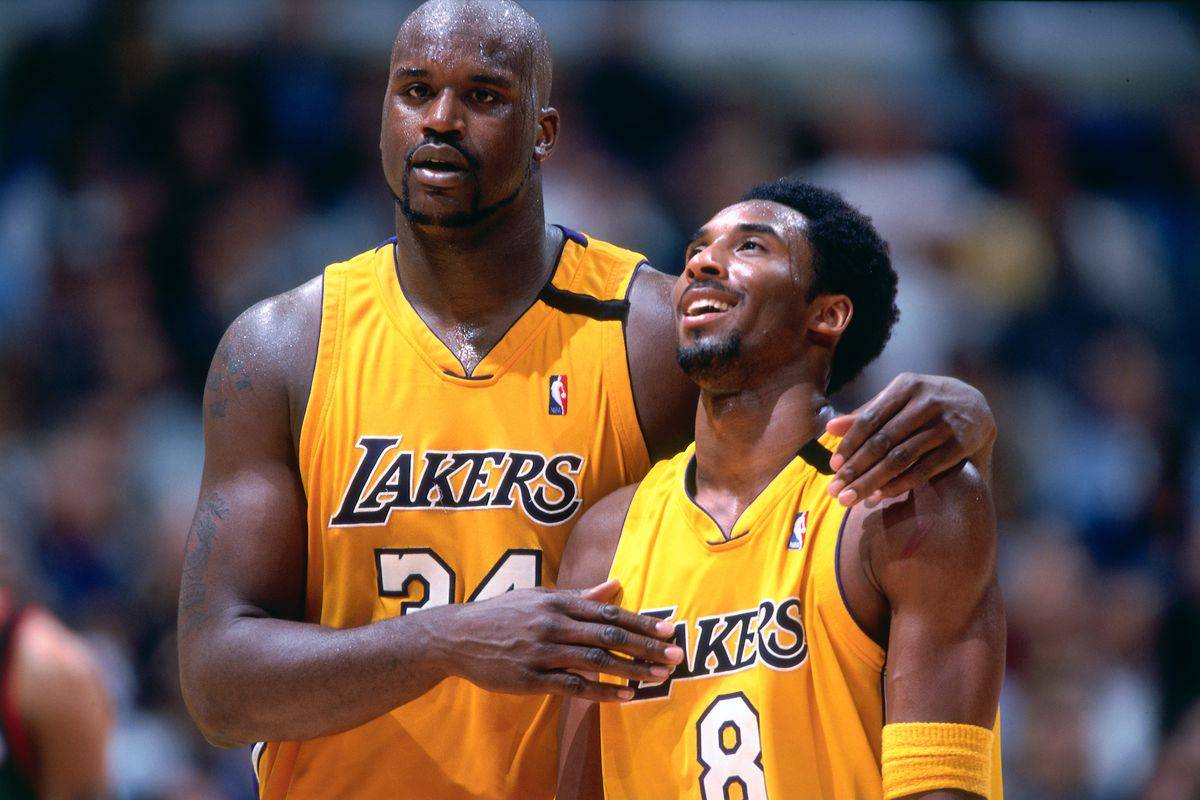 The Heat is On
In 2004, Shaq was traded to the Miami Heat. Like Penny and Kobe previously, Shaq was once again paired with a young dynamic guard. Dwyane Wade would partner with O'Neal in Miami. Shaq would bring home another championship trophy with the Heat in 2006. Wade and O'Neal proved to be a successful pairing.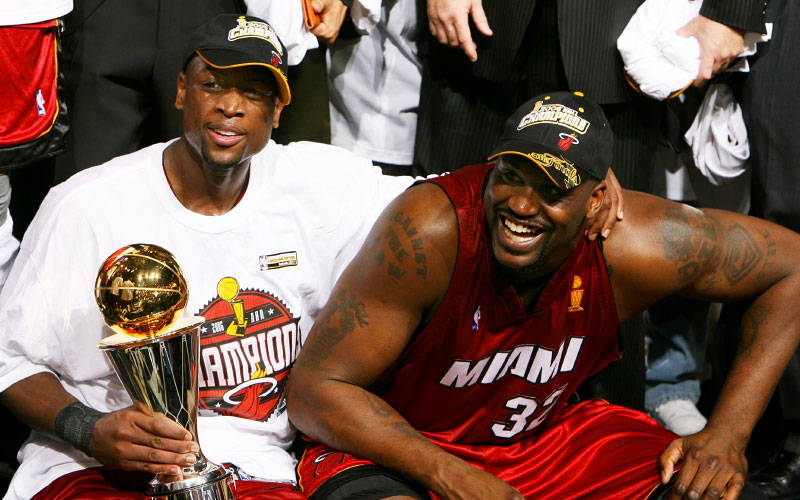 All Time Great
Shaquille O'Neal retired from the game of basketball in 2011. He is one of the greatest players of all time. Shaq scored nearly 30,000 points in his career and earned four championship rings. Shaq was elected to the basketball Hall of Fame in 2016.
Kazaam, Steel and More
What has made Shaq such an enduring personality is that he is so much more than a basketball player. He is a businessman, basketball analyst, rapper, and actor. Shaq has appeared in commercials and has released albums as a rap act. He has starred in the movies, Kazaam, Steel, and Blue Chips. He is currently a television personality for TNT and their basketball coverage.
The Return of the Shaq Attaq
The Reebok Shaq Attaq was originally released in 1992. It was not only Shaq's first signature shoe, but it was also the first time Reebok created a signature shoe for an athlete. You can find other Reebok products at Shoe Palace stores and on the Shoe Palace website.
- Adam C. Better