Michael Jordan, the greatest basketball player of all time, is also the greatest pitchman of all time. His impact on sneakers, sports drinks and culture are well known and chronicled. But his impact on eyewear, is also special.
90s Icons
Michael Jordan was often seen before basketball games, after games, and outside the game in Oakley sunglasses. The Last Dance was a huge documentary when it released in 2020. The documentary series focused on MJ and his final season with the Chicago Bulls. The public was reminded of MJ's love of Oakley thanks to The Last Dance. In a lot of the archival footage, MJ could be seen wearing the eyewear. His teammates, Scottie Pippen, and Dennis Rodman were also huge Oakley supporters. Between the three superstars, you could spot almost every Oakley style available in the 1990s. MJ and the Bulls helped to introduce the eyewear company to the masses. Jordan was such a fan of the company that he endorsed the business and sat on the Oakley Board of Directors for several years. Oakley was mostly known for goggles and extreme sports eyewear before Jordan helped to introduce them to the mainstream. The futuristic style, and unique shape, of Oakley glasses worked perfectly with MJ's unique aesthetic. The glasses are an important part of 90s fashion history.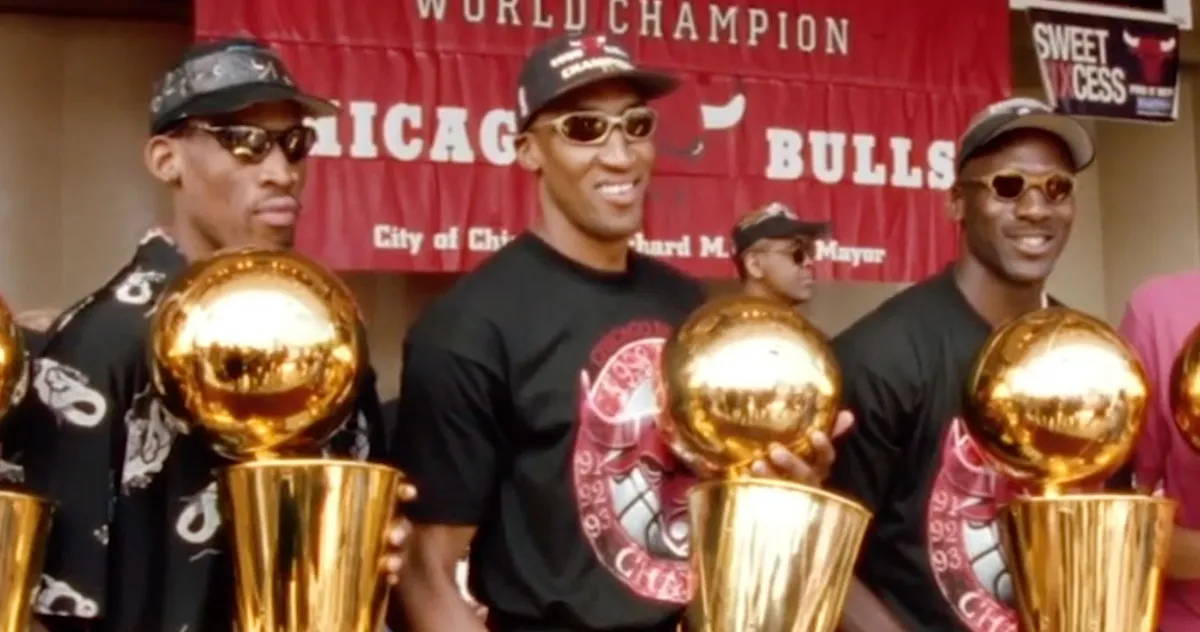 The Start
In 1975, James Jannard started Oakley with just $300. Today, it is one of the most recognized brands in the world. Originally, Jannard's goal was to make a better pair of goggles for motocross. The shape he designed was unlike anything anyone had seen before. Jannard wanted to increase the motocross rider's peripheral vision. He designed the lens to be curved, not flat. The googles were also crafted to hold in place better and fight glare better. In the early 1980s, Oakley started to expand beyond motocross. The Ski Goggle would debut, and it was built for snow sports. The Ski Goggle was designed to cut fogging and to survive a beating. Oakley continued to expand as it got into baseball, with the Pro Frame Goggle. Oakley was finding remarkable success in the extreme, and mainstream, sport's worlds. Jannard eventually wanted to become more than a goggle maker, he wanted to also create sunglasses. Oakley would reach remarkable success, with the help of Michael Jordan.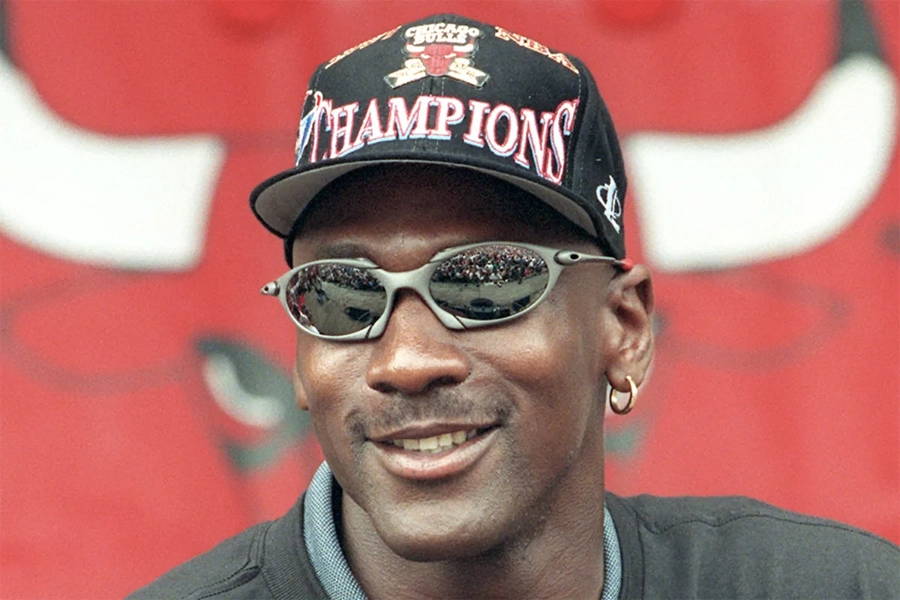 MJ & Oakley
Oakley is still going strong as an eyewear maker. When Michael Jordan was at the peak of his popularity, he embraced the sunglasses as a fan, and businessperson. Oakley is now tied to 90s fashion, which is currently seeing a resurgence in popularity. Oakley and Michael Jordan both embody cool and are both fashion icons that are timeless.
- Adam C. Better