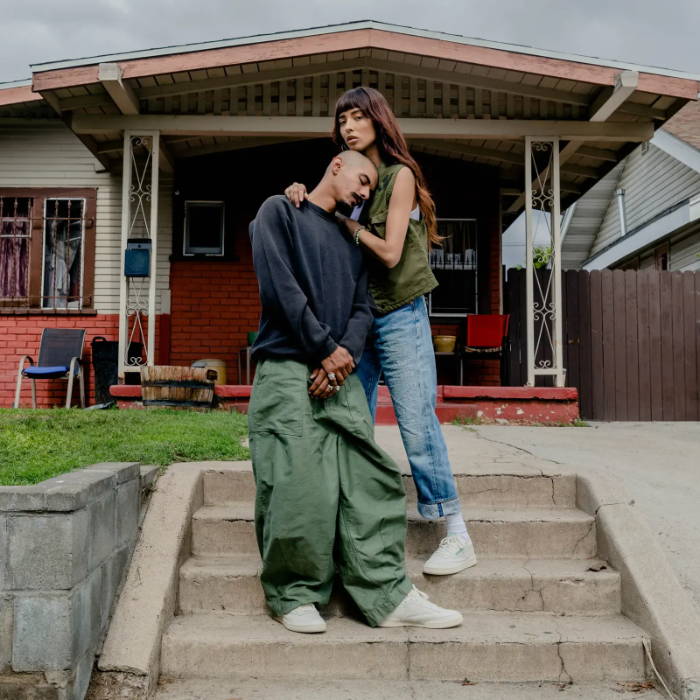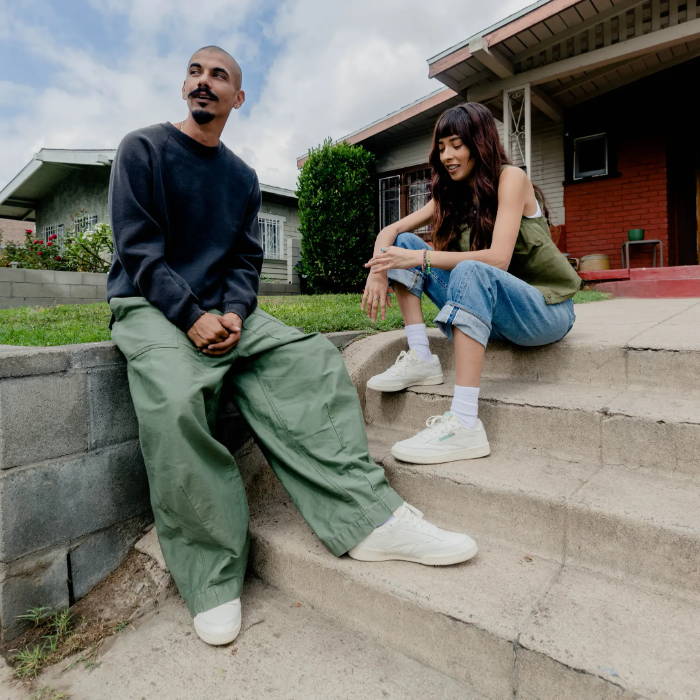 Reebok - Classic, Basketball, & Lifestyle Shoes
About Reebok: The History of an Iconic Brand
Reebok's journey is one of ambition, innovation, and the relentless pursuit of perfection. Born in the UK in the late 1950s, this iconic brand quickly became a household name, symbolizing a fusion of performance and fashion.
Rooted in the world of running, Reebok sprinted ahead with innovations that reshaped the athletic footwear industry. It's impossible to mention the Reebok Classic without reminiscing about the decades when they dominated streets and sports fields alike. From the pioneering Reebok high tops that revolutionized basketball footwear to the elegant Reebok low tops that bridged the gap between sportswear and everyday fashion, the brand has consistently showcased its versatility and vision.
Reeboks for Men, Women, and Kids
Diversity is the cornerstone of Reebok's design philosophy. Whether you're searching for the rugged resilience of men's Reeboks, the chic elegance of women's Reeboks, or the playful charm of kids' designs, there's something tailored just for you. With an emphasis on comfort, style, and performance, each shoe is crafted to meet diverse needs, ensuring that every step you take is in line with Reebok's legacy.
At Shoe Palace, we're proud to present many of these designs, celebrating the versatility of Reebok's latest shoes that echo timeless charm and modern aesthetics.
Why Shoe Palace is Your Source for Reebok Shoes
Navigating the extensive world of Reebok can be overwhelming, but with Shoe Palace, it becomes an adventure. Why choose us for all your Reebok purchases? It's simple: We prioritize you.
From ensuring competitive pricing that guarantees value for your money to offering an unmatched selection of choices, we elevate your shopping experience. Our commitment to top-tier customer service ensures every query is addressed, every concern met, and every shoe dream fulfilled.
Whether you're chasing the nostalgia of a Reebok Classic or are on the hunt for the brand's latest innovative design, Shoe Palace is your trusted retailer, delivering both quality and quantity.
Reebok Shoes on Sale
Everyone loves a great deal, and at Shoe Palace, we're always aiming to maximize value. That's why our shelves are constantly updated with Reebok's latest shoes, introducing new styles and sending others to our sale and clearance sections. It's a treasure trove where you can stumble upon the Reebok gems you've been eyeing for months but at a fraction of the cost.
From the famed Reebok high tops that have graced basketball courts to the sleek Reebok low tops perfect for a casual day out, finding them on sale is a delight like no other. So, Shoe Palace is the place to be, whether you're a bargain hunter or just someone looking to expand their Reebok collection without breaking the bank. Dive into our offerings and score big on style and savings!
Explore Reebok At Shoe Palace
Discover the world of Reebok at Shoe Palace. Our extensive collection caters to all sizes, preferences, and activities, ensuring you find the perfect pairs to elevate your performance and style. Experience the fusion of tradition and innovation at Shoe Palace—where Reebok shoes unite classic charm, athletic prowess, and modern design. Explore our Reebok selection today!