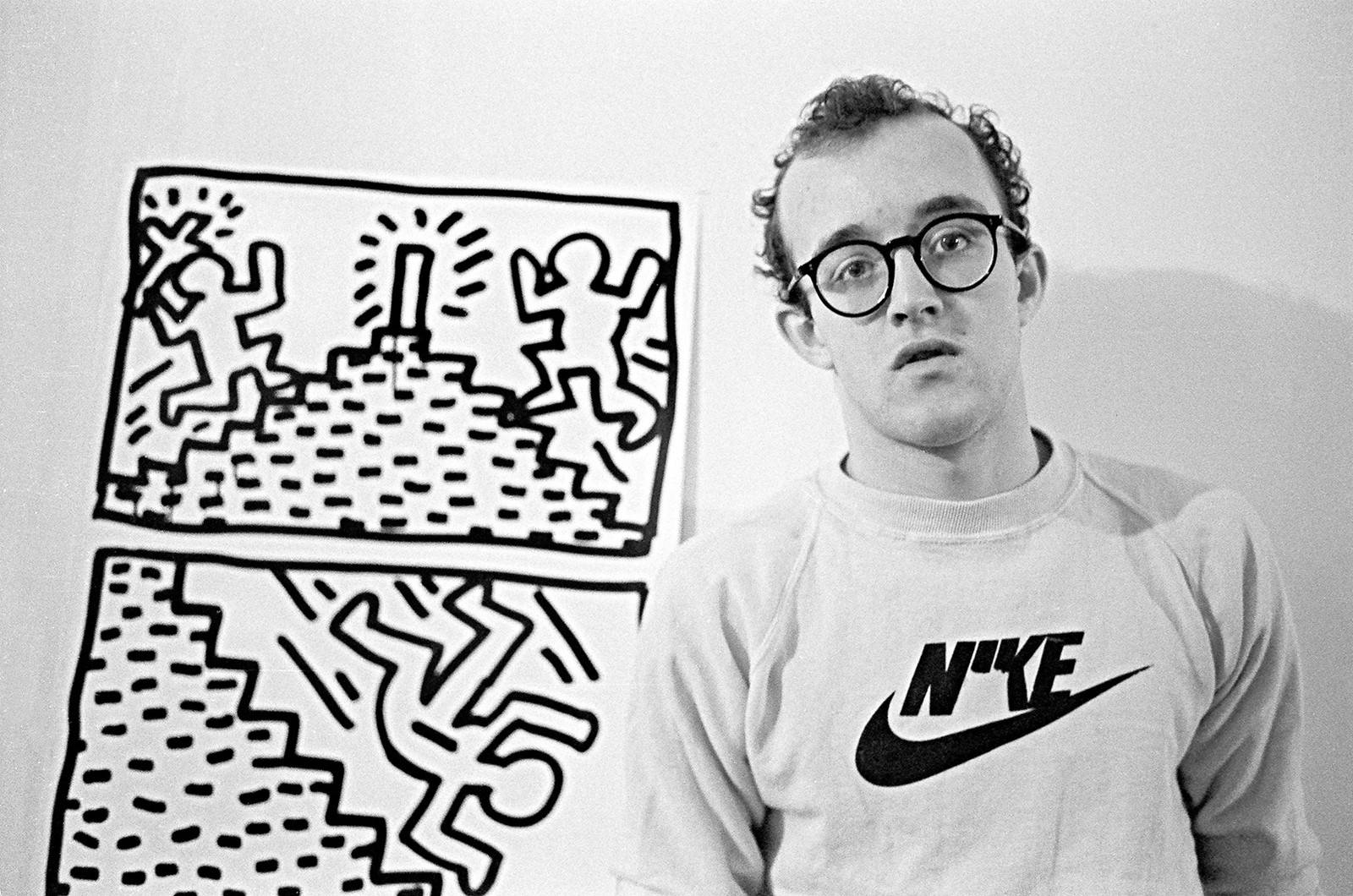 Alternative Art
Keith Haring was born in 1958 in Pennsylvania. At an early age, Haring showed an aptitude for drawing. He had an uncanny knack to soak in the pop culture art around him, like Dr. Seuss and Walt Disney. You can clearly see those influences in his work.
When Keith Haring graduated from High School in 1976, he enrolled in the Ivy School of Professional Art in Pittsburgh. The school specialized in commercial arts. Haring quickly realized that being a commercial graphic artist did not interest him. Soon after leaving school, Haring would move to New York City and enroll in the School of Visual Arts (SVA).
In New York, Keith Haring quickly established himself within the art community. He made friends with people in the community, including Jean-Michel Basquiat. New York had a thriving alternative art group that was developing outside of the galleries and museums. The community focused on downtown streets, the subways, spaces in clubs and former dance halls to display its art.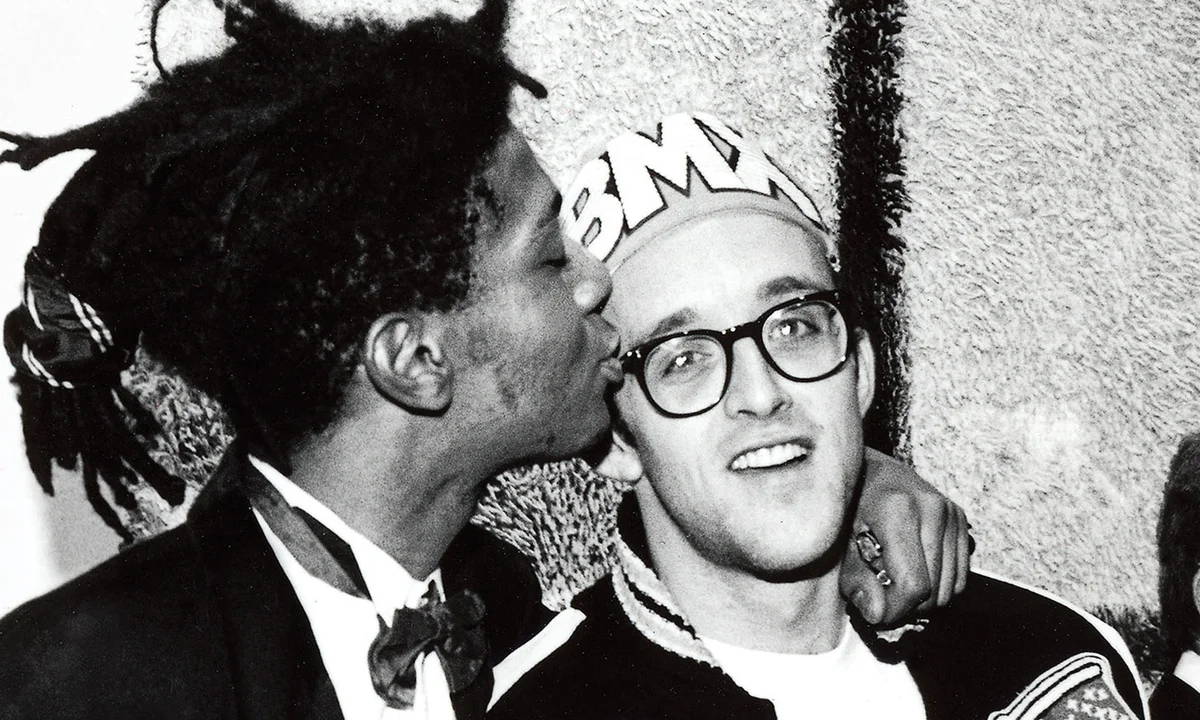 Public Art
During Haring's time at SVA, he would experiment with performance, video, installation, and collage. Drawing was still a major part of Haring's work as he expanded his canvases. As he continued to explore more artistic mediums, he found one he really clicked with.
Haring was constantly observing and paying attention to his surroundings. He was aware of what was around him, as he was constantly looking for inspiration. Haring discovered unused advertising panels covered with matte black paper in a subway station. He started to create drawings in white chalk upon the blank paper panels throughout the subway system.
Between 1980 and 1985 Haring created hundreds of public drawings. At times he would create as many as 40 subway drawings in one day. New Yorkers began to familiarize themselves with Haring and his work. Commuters would start to engage with Haring as he worked. The subway became a place for Haring to create and escape in his art.
Pop Shop
Between 1980 and 1989 Haring achieved international recognition and started creating solo exhibitions. His fame was on the rise and his unique style of pop art was really resonating with the public. In 1986, Haring opened the Pop Shop. The Pop Shop was a retail store in Soho where you could find t-shirts, toys, posters, buttons, and magnets, which utilized his artwork. The Pop Shop itself had its entire interior painted by Haring. It was a unique retail environment that reflected the style of Haring.
The goal of the Pop Shop for Haring was to make his artwork accessible to those who wanted it. As his legend grew, and international fame was achieved, his work was becoming more in demand. Many in the art world were not thrilled with Haring opening the shop. Critics felt he was selling out. Making sure his art was available to the masses, for an affordable price, was important to Keith Haring. Fans and friends supported the venture, including a mentor of Haring's, Andy Warhol.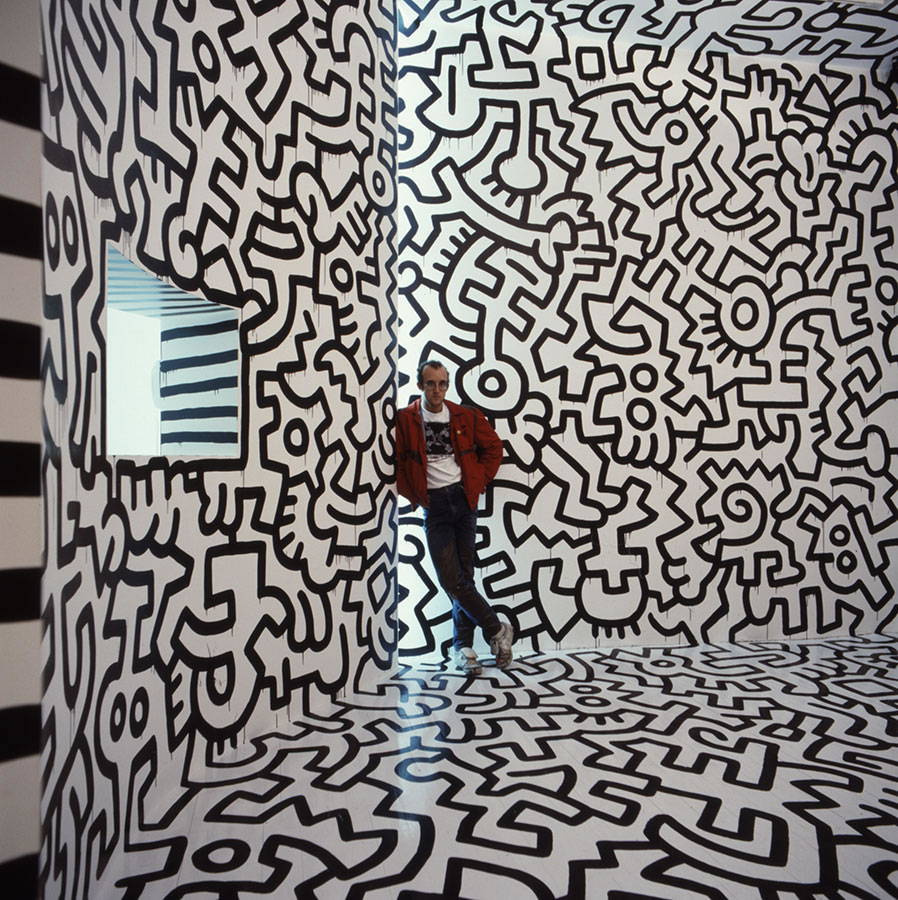 Social Art
Haring devoted a lot of time and effort to public works that had social messages. He created artwork around the world for charities, hospitals, children's day care centers and orphanages. The artist made a famous "Crack is Wack" mural in 1986. The anti-drug piece became a landmark in New York. Haring created a mural for the 100 anniversary of the Statue of Liberty in 1986. He also worked with children in need on pieces in Paris, Amsterdam, London, Tokyo and many more spots across the globe.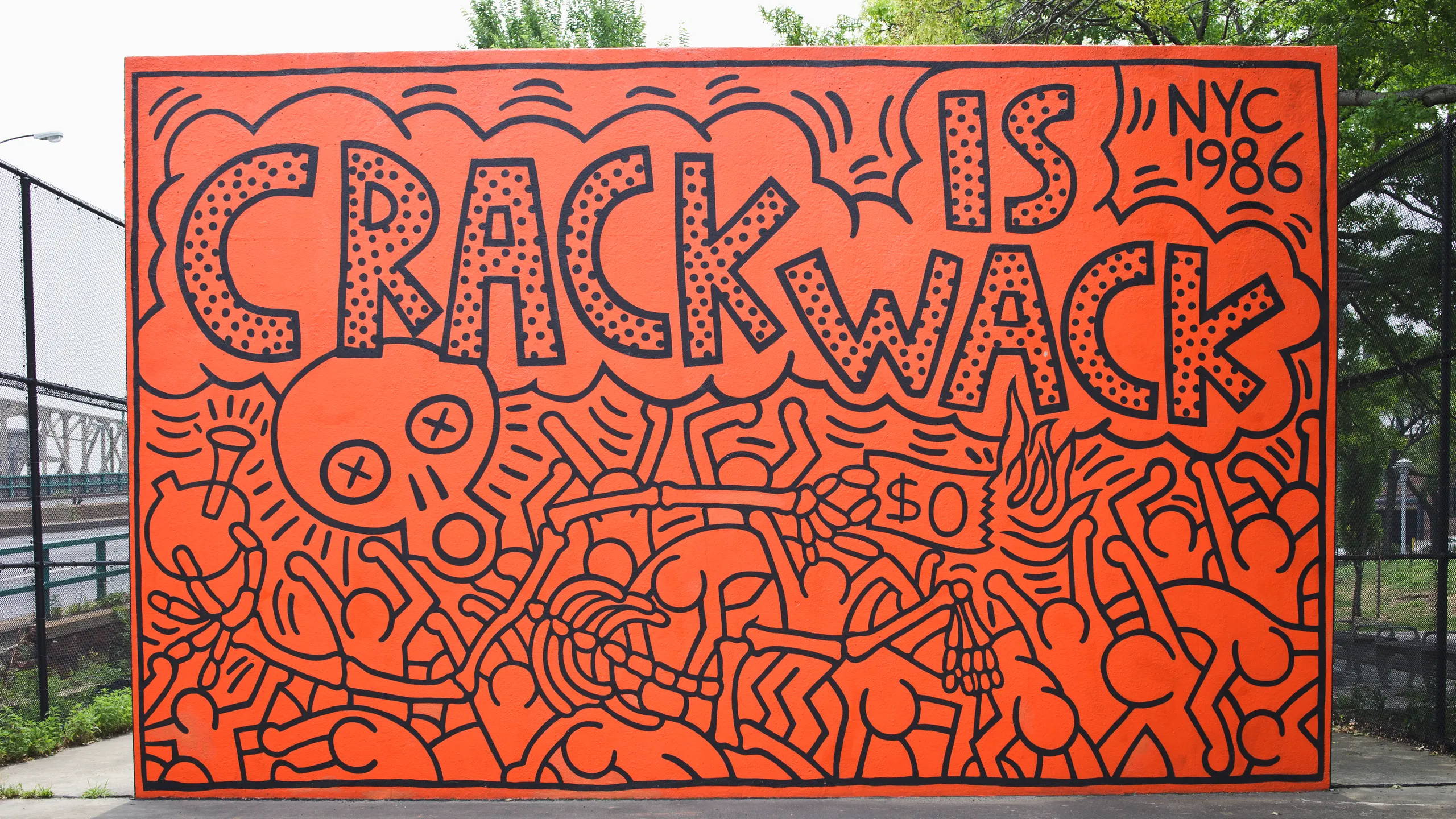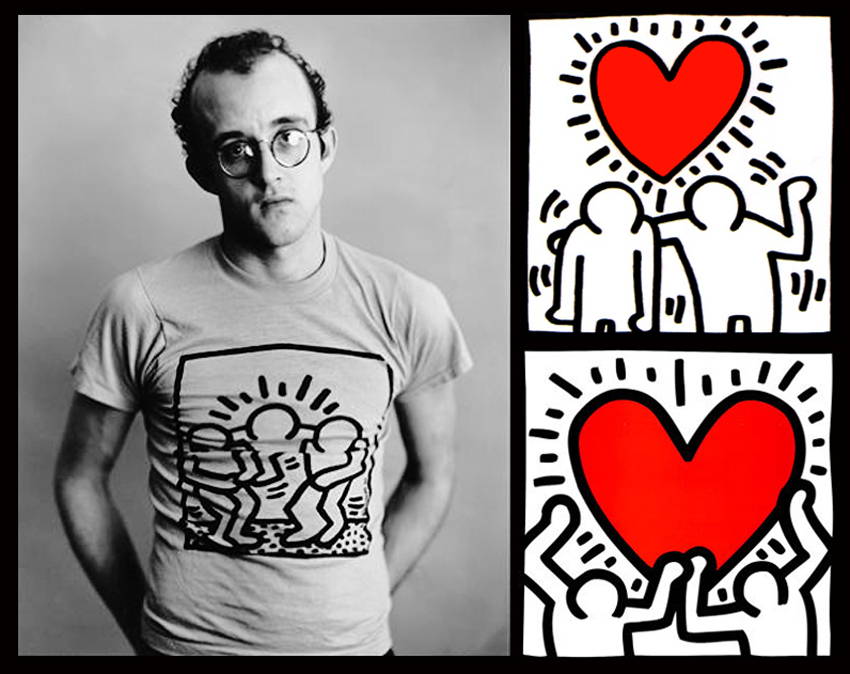 The Legacy of Keith Haring
Haring was diagnosed with AIDS in 1988. In 1989, he created the Keith Haring Foundation. Its goal was to provide funding and imagery to AIDS organizations and children's programs. During the last years of his life, Haring spoke about his illness to generate awareness about AIDS. Keith Haring died of AIDS related complications at the age of 31 in 1990.
Keith Haring's artwork covered a wide spectrum of universal concepts and beliefs. Ideas of birth, death, love, sex, and war were part of Haring's work. Haring accomplished his goal of making his artwork accessible and visible to a wide audience. His work can be viewed in exhibitions and museums around the world.
Shoe Palace x Keith Haring
Shoe Palace is releasing a Keith Haring collection that is available for everyone on shoepalace.com and at Shoe Palace retail locations.
- Adam C. Better