Scottie Pippen is a member of the Hall of Fame and was named one of the NBA's 50 Greatest Players. He is easily one of the top defensive players of all time. Scottie Pippen is often overlooked when the all-time greats are discussed, but Pippen is one of the best to ever play the game. He is one of the few players to have a signature basketball line from Nike.
The Two
The Nike Air Pippen 2 debuted in 1998. The 2 was a much sleeker model than the 1. It was a far less bulky silhouette than the previous model. It had full length herringbone traction. There were Zoom Air units in the forefront and the heel. The upper was made of premium leather. There was an interior bootie. The Nike Air Pippen 2 was a well-constructed model that was tailored for the all around court game of Scottie Pippen. It was a clean and simple shoe, very understated. Pippen was always a team first player, and the aesthetics of the shoe matched his personality.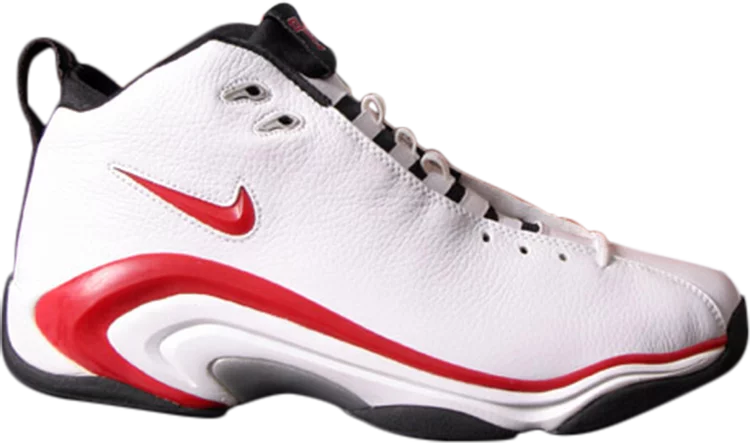 NIKE, Inc.
In 1971, Nike would become the new name of the company. The winged Greek goddess of victory inspired the name. The iconic Nike Swoosh was also created in 1971. A graphic design student created the world famous logo. The logo was crafted to convey speed and the goddess Nike was its inspiration. The first shoes to feature the Nike Swoosh were the Nike Cleat and the Nike Waffle Racer at the U.S. Track and Field Olympic Trials in Eugene, Oregon.
The first Nike factory location opened in 1984 in Portland, Oregon. This led to the first Niketown opening in 1990, which was also located in Portland. Niketown was able to broaden the storytelling ability of the brand. Consumers could interact with the products in the store, learn more about them, and the athletes that endorsed them. More Niketown locations would quickly follow. Locations that would be placed all over the world. This would strengthen Nike's status as a global retailer.
In 1996, Nike launched nike.com. The site focused on storytelling initially. It gave site visitors the chance to learn more about Nike's large list of athletes. Storytelling has always been an important part of Nike's brand. The storytelling has grown more mythical and epic as time passes on for Nike.
The Nike website got bigger and more unique in 1998 when NikeiD launched. The ability for the consumer to customize their own Nikes was trailblazing at the time. In 1999, the site fully transitioned from an editorial hub to an e-commerce platform.
- Adam C. Better