The Nike Air Penny IV is a bittersweet release from Nike. It is a strong release in terms of style and function for the Penny Hardaway signature line. But it would also be the final Penny shoe released during the playing days of Hardaway. Learn more about the Nike Air Penny 4 below.
IV
The Nike Air Penny 4 was released in 1998. Eric Avar would once again serve as the designer. The IV was launched during a dark period of Penny's career. The star was dealing with injuries and the loss of his Orlando Magic superstar teammate, Shaq. The IV was not a huge hit. Probably because Penny's career was struggling.
Luxury
By 1998, Nike was using more premium materials, and taking inspiration from luxury shoes, for its athletic footwear. The IV has a premium leather upper and a suede ankle. There was a supportive ankle strap on the IV and Air Max cushioning to the heel.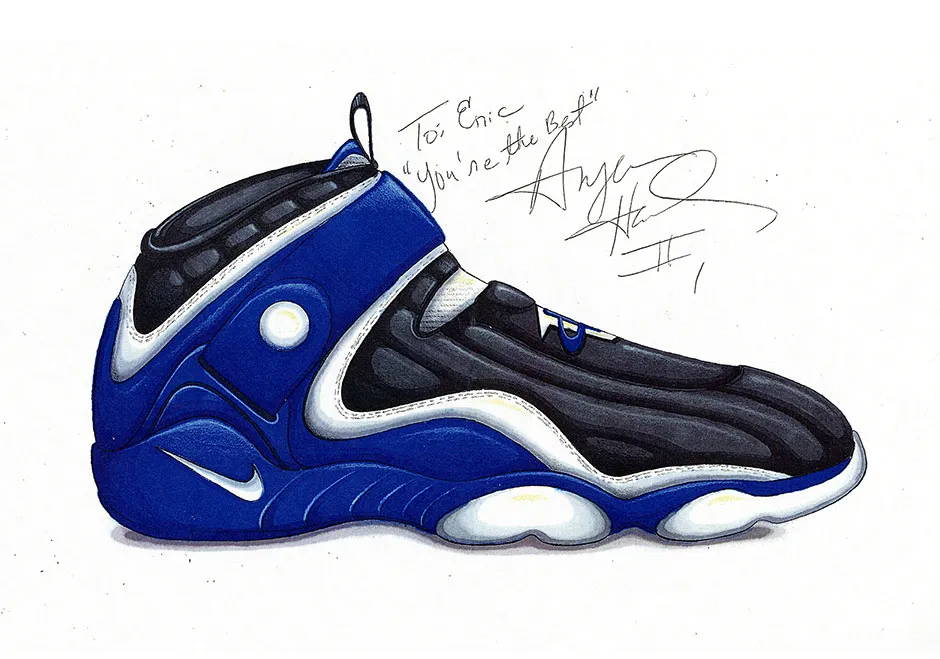 End Of An Era
The career of Penny Hardaway did not live up to his potential and the expectations of basketball fans. Injuries and other circumstances derailed Penny's career. The Penny signature line would end with the IV, until it was resurrected by Nike years later, as interest in Penny Hardaway was sadly waning.
Impact
Penny Hardaway's signature line with Nike is one of the most iconic lines in the history of sneakers. It was a short run for the line, a brief period in the 1990s, but it was incredibly impactful. The Penny signature line is an incredibly important one when it comes to Nike and basketball sneakers.
Air Penny
Penny's signature line with Nike was a big part of his appeal, and now his legend. Nike of course knew the value of a signature basketball talent like Hardaway better than anyone. Outside of Michael Jordan, Nike only gave two players signature sneakers before Penny - David Robinson and Charles Barkley. The Air Max Penny 1 debuted in 1995. The shoe helped to usher in a new era for Nike and showed to the world that Penny Hardaway was truly a star.
- Adam C. Better