The 90s era is filled with iconic Nike sneakers. So many classics released that it is easy to overlook the Nike Air More Uptempo. Learn more about a 90's sneaker classic below as it prepares to return to Shoe Palace April 30.
The Nike Air More Uptempo
The Nike Air More Uptempo has an incredibly unique design. The in your face branding of "AIR" was in many ways ahead of its time. It is a basketball shoe that catches your eye instantly, but the Air More Uptempo is not remembered as fondly as the Jordan or Penny releases of the era.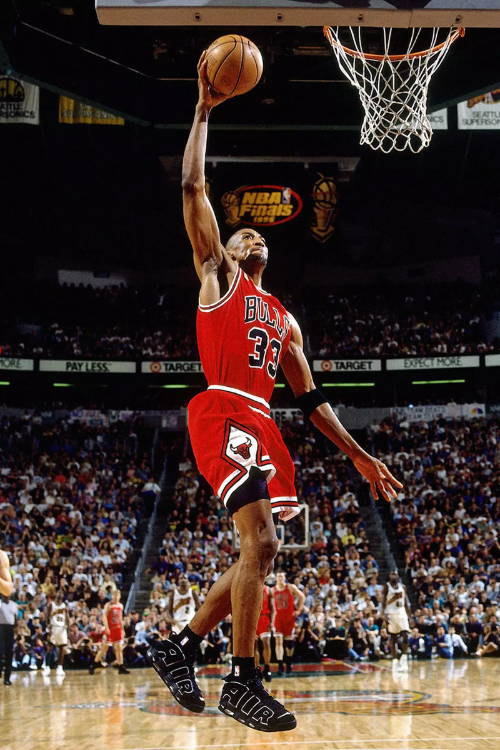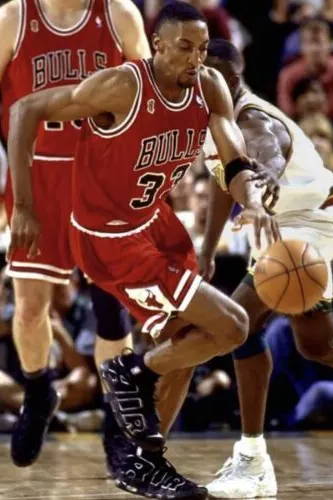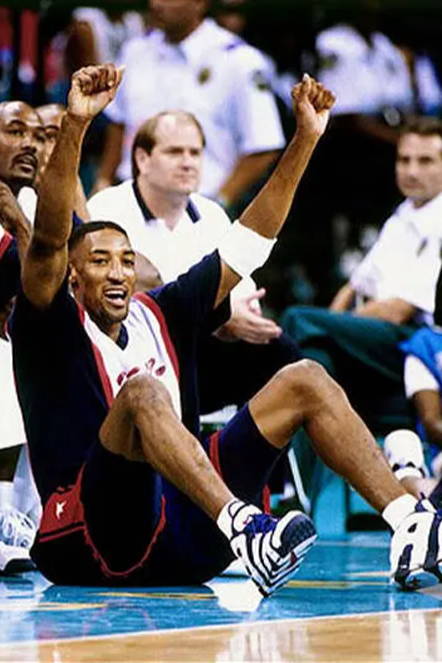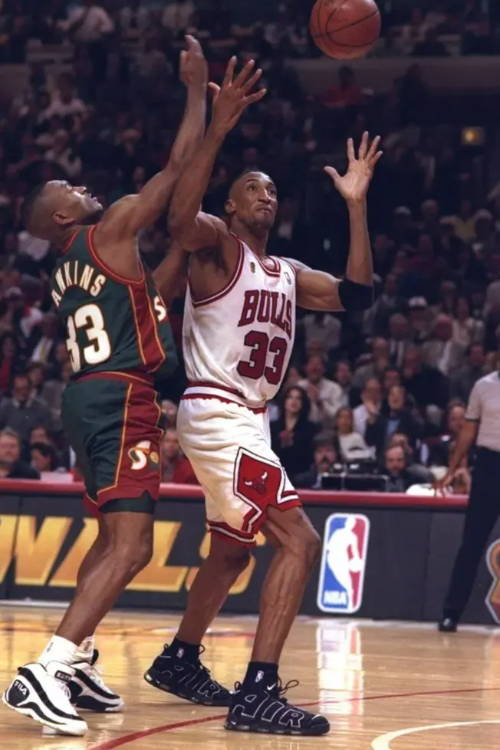 Pippen, George & USA
The Nike Air More Uptempo released in 1996 and was worn by Chicago Bulls star, Scottie Pippen. They also were featured in the film, George of the Jungle (1997). Being on the feet of one of the leagues most popular players, and showing up in a Hollywood Blockbuster, helped the Nike Air More Uptempo receive cultural relevance in 1996 and 1997. The second Dream Team competed in the 1996 Olympics. Like the OG Dream Team, the squad brought home gold for Team USA basketball. Pippen played on both the 92 & 96 Dream Teams. He wore a USA version of the Nike Air More Uptempo during the 1996 games.
Brash & Bold
The medial and lateral sides of the Nike Air More Uptempo are brash and bold. AIR is plastered on the shoes, which was unique in 1996. It is easy to see why streetwear king, Supreme, who knows a lot about branding, would release its own versions of the Air More Uptempo in 2017. The release was dubbed the "Suptempo." For the collaboration, the spelling on the shoe was shifted from "Air" to "Supreme."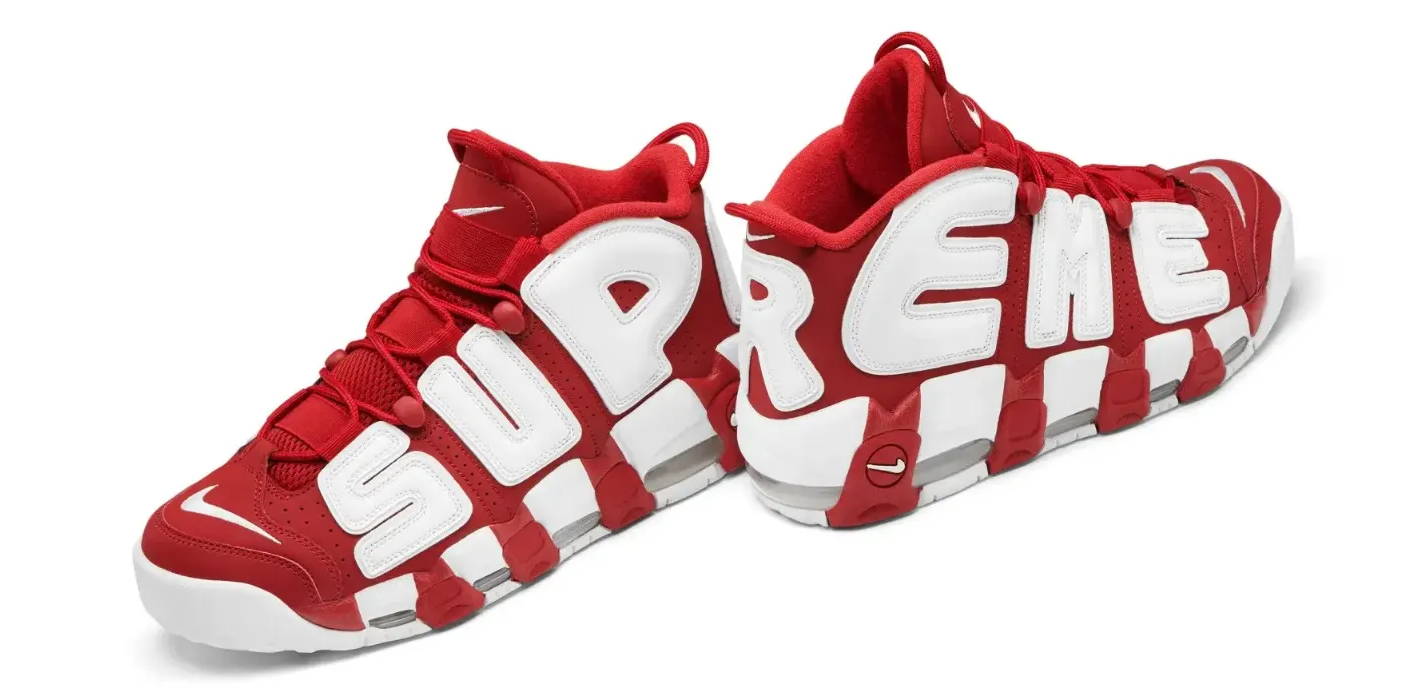 90s Style
Wilson Smith designed the Nike Air More Uptempo and he purposely wanted the shoe to be bigger than life. The "AIR" branding got its inspiration from pop art and graffiti. The Air bubble that ran from heel to toe was also bold. The 90s were a larger than life decade, with colorful musical acts like the Spice Girls dominating pop culture, and oversized baggy jeans and clothes being a fashion staple. The Nike Air More Uptempo fit perfectly within the 90s aesthetic.
- Adam C. Better