In honor of Air Max Day, we have been revisiting some of the most memorable Air Max releases in Nike's history. The Nike Air Max Plus was designed by Sean McDowell. The model continued to push Nike tech into new and exciting places.
Tuned Air
The Nike Air Max Plus was released in 1998. It has wavy TPU overlays that are inspired by palm trees blowing in the wind. McDowell was inspired by the palm trees in Florida while on vacation. The Air Max Plus has a unique shape and form for a Nike sneaker. McDowell was an upcoming designer at Nike when he took on the Air Max Plus. The unique design is largely because he was still learning the Nike aesthetic.
The shoe was the very first running shoe to feature Nike's Tuned Air system. Nike Tuned Air system consists of two opposing polymer hemispheres that absorb shock. The Nike Air Max Plus is also known as the Air TN or Air Tuned. Internationally, the Nike Air Max Plus was a huge hit. Its success was much stronger outside of the United States. In the US, it was a modest success.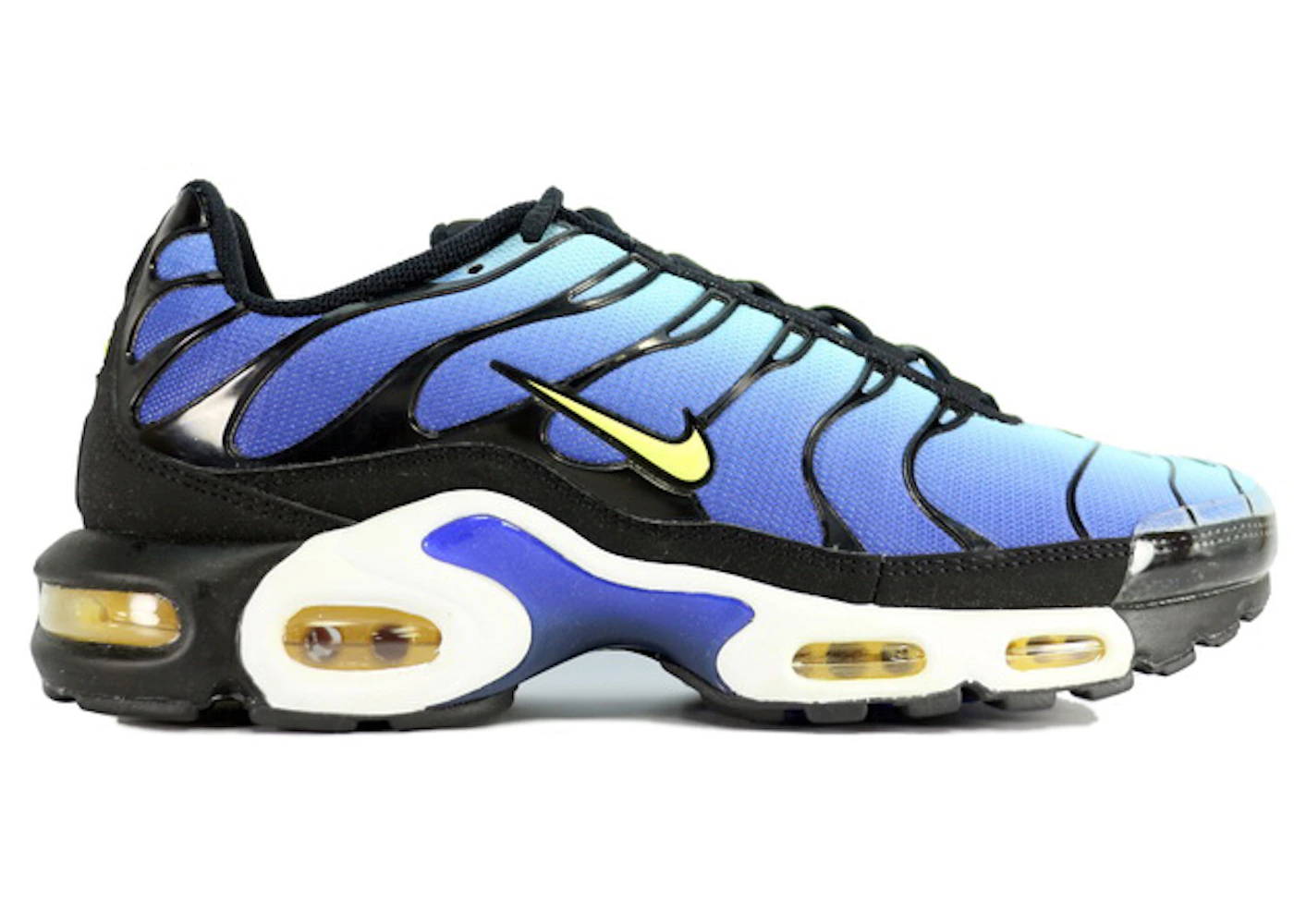 Plus Today
The Air Max Plus was always meant to be a running shoe. Today, as is the case with many of the retro running shoes, the Nike Air Max Plus is much more of a lifestyle shoe. A plethora of colorways have been released over the years and the Air Max Plus continues to be a hit internationally. The "Hyper Blue" version of the Nike Air Max Plus is one of Nike's most popular sneakers.
You can find Nike products at Shoe Palace.
- Adam C. Better