The Air Max 95 might just be the most beloved shoe in the entire Air Max series. When the 1995 Air Max debuted, it was one of Nike's brashest designs. In honor of Air Max Day, learn more about the Air Max 95 below.
The 95
The Nike Air Max 95 changed the game when it came to running shoes. For Nike, who has revolutionized footwear, the 95 was unlike anything that came before it. Sergio Lozano was responsible for the provocative Air Max 95. Basketball for Nike was so dominant in the 90s that Nike running was taking a back seat in comparison. Lozano saw the Air Max 95 as an opportunity to recapture the attention and recognition Nike running once had. Nike gave Lozano a lot of creative freedom and encouraged him to take risks with the 95.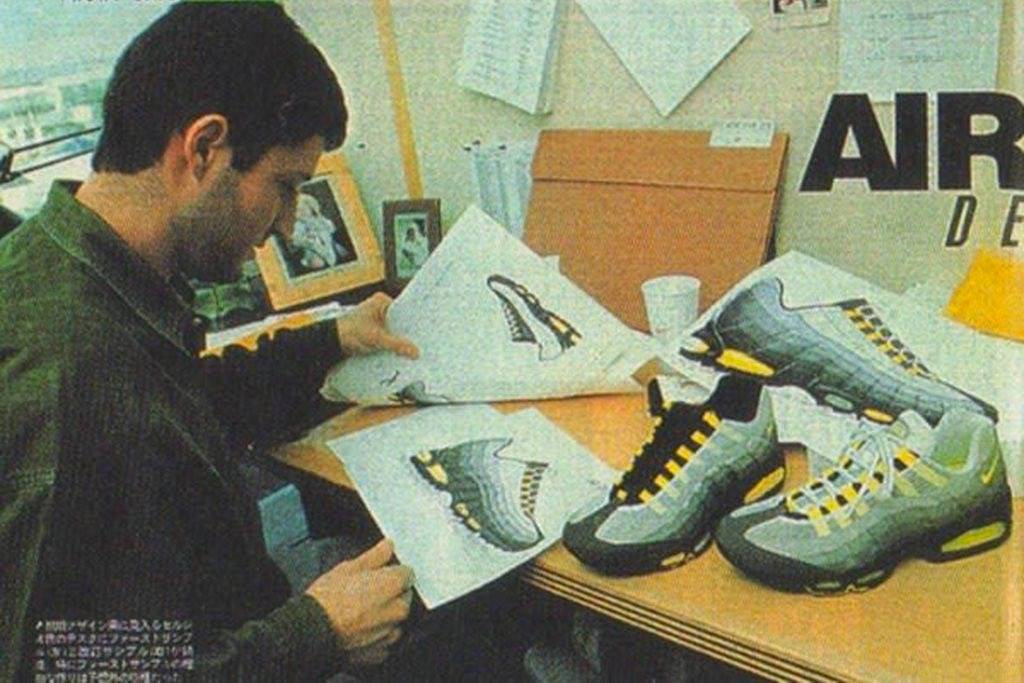 The Human Body
Lozano was influenced by the human body when it came to the 95's design story. The forms of human muscles and vertebrae played a role in the shoe's design. The upper of the shoe had layered panels that resembled muscle fibers and flesh. The eyelets were inspired by human ribs. The midsole was modeled after the spine.
Outdoors
The earliest sketches and designs of the 95 were inspired by the outdoors. Lozano would stare outside of his office daily. One day, he got the idea to design a product based on erosion. The human body ultimately took center stage as the 95's design inspiration. But elements of the outdoors still play a role in the shoe's creation.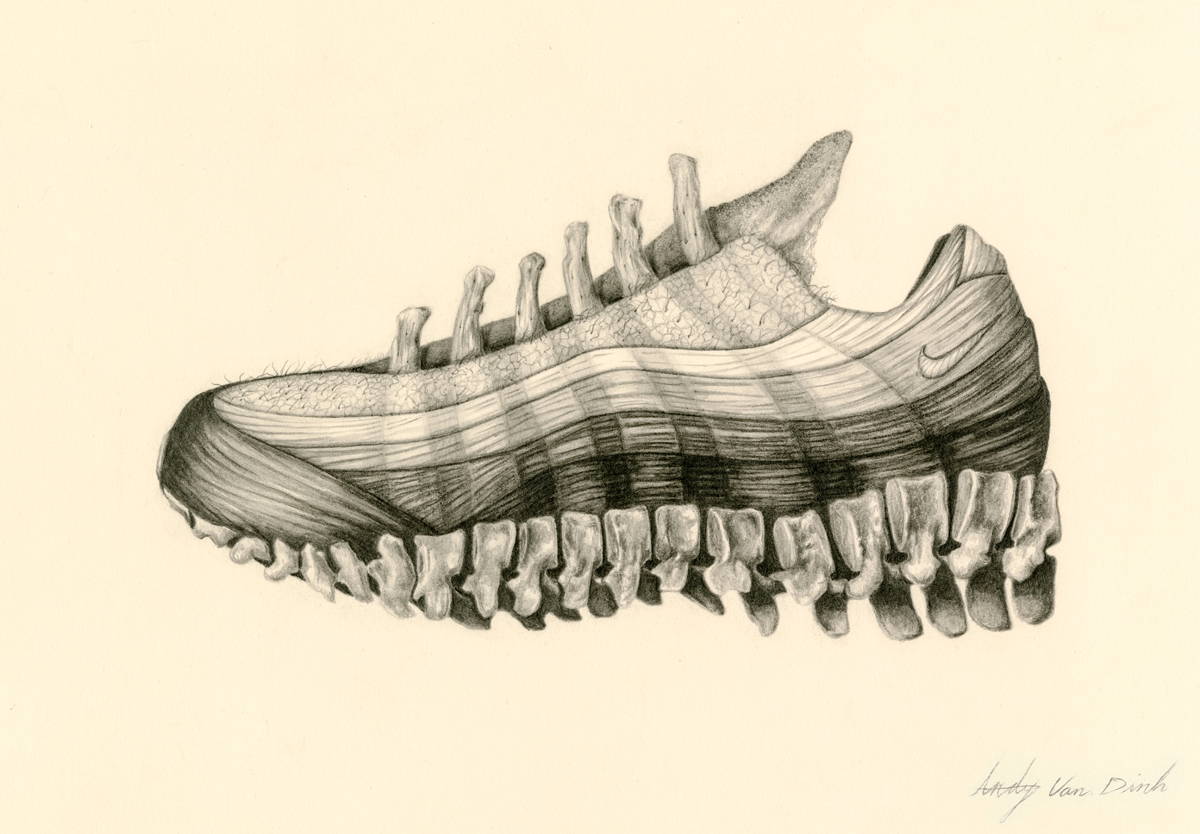 Volt
Keeping the shoes in pristine condition for as long as possible was important to Lozano. He wanted to use gradient gray as the base color of the first 95 shoe, to help hide the appearance of dirt and mud. Neon Yellow was added to the shoe to make the mostly gray silhouette a bit more exciting. The "Volt" colorway has become one of the most important color themes in Nike's storied history.
Legacy
The Air Max 95 is still in heavy rotation for Nike. It has received hundreds of colorways over the years. The Volt colorway is an icon that standouts from the other 95 colorways, and also the Air Max series.
- Adam C. Better