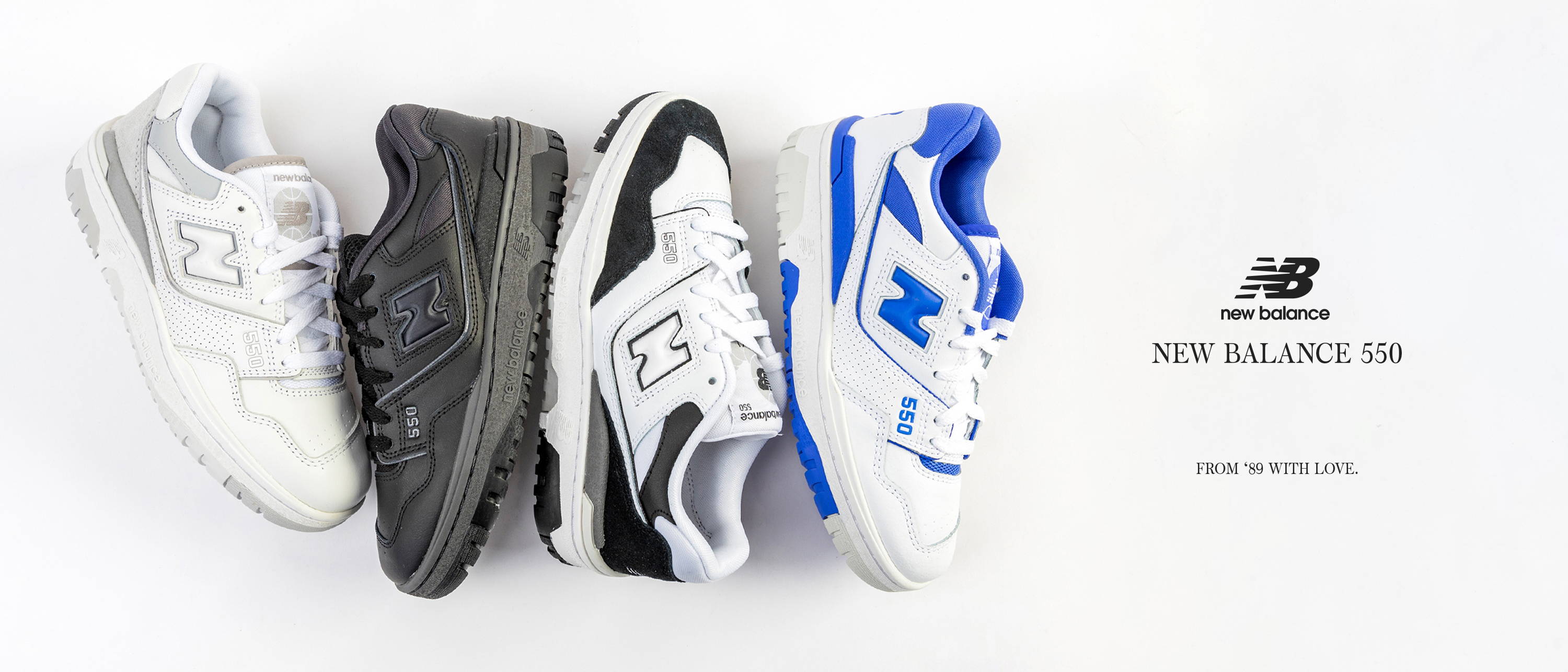 The New Balance 550 debuted in 1989. It was originally conceived as a basketball shoe. Today, it is one of the hottest casual sneakers on the market. Learn more about the New Balance 550 below.
Made For The Hardwood
When the 550 released in 1989 it was not a tremendous success. The 550 was originally named the "P550 Basketball Oxford." The low top silhouette is constructed with premium and perforated leather uppers, breathable mesh, and a rubber sole unit. The 550 was created by the legendary designer, Steven Smith.
Today, the simplicity of the 550 is embraced as a casual sneaker. But in the 80s and 90s when it was offered as a basketball shoe, it had a tough time keeping pace with the flashier basketball models of the time. New Balance would begin to focus its attention on running shoes. The focus of New Balance would be pulled away from the hardwood. The 550 would stay hidden in the NB archives for nearly 30 years.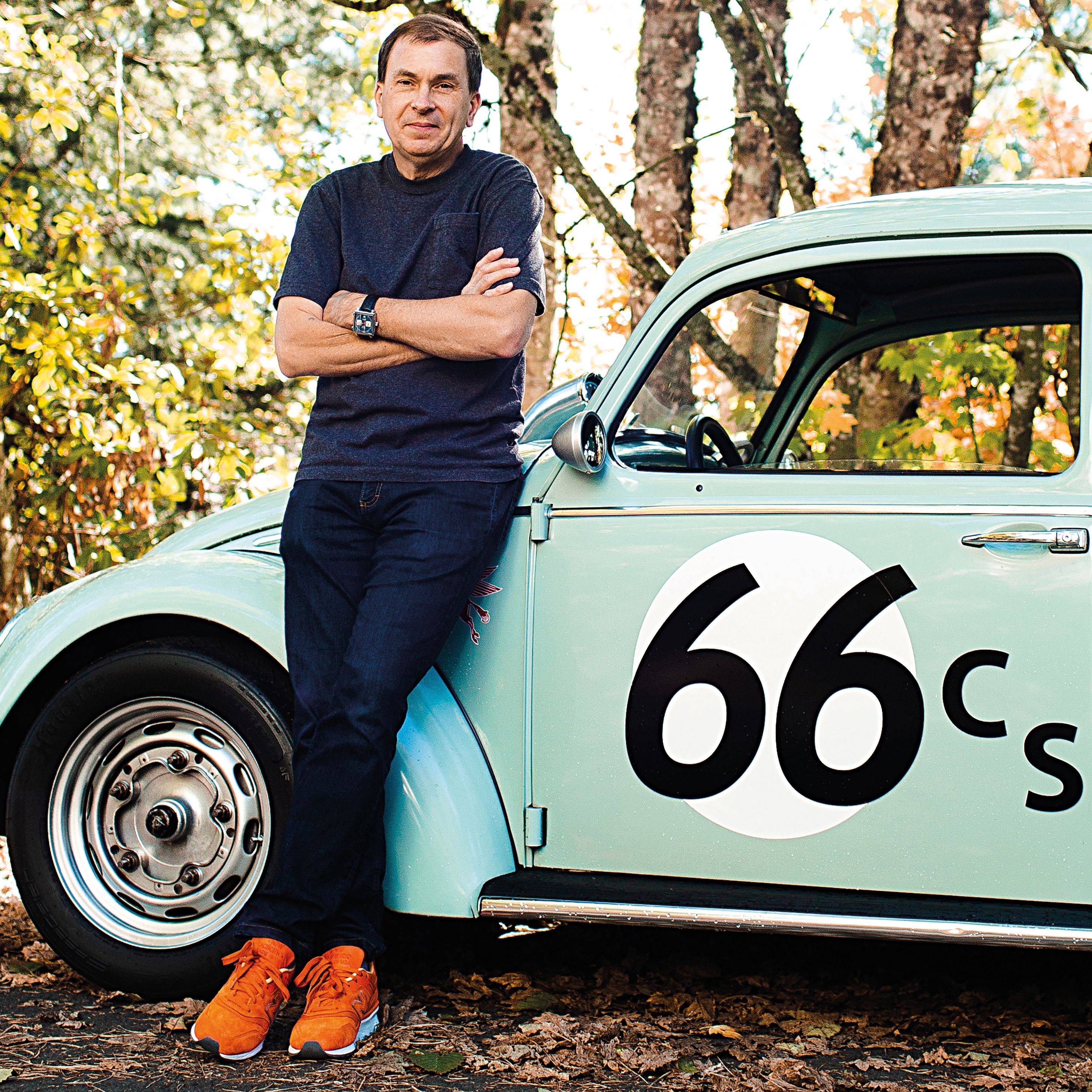 Aimé Leon Dore
Aimé Leon Dore (ALD) is the New York label of Teddy Santis. Santis is a lover of 90s culture and the 550 was something he instantly fell in love with when he stumbled upon a picture of the shoe. Santis was collaborating with New Balance often, and successfully, when he discovered the 550. He had an infinity for the lesser known, or worn, NB models. Santis and his brand, Aimé Leon Dore, have played a major part in making the 550 cool for a new audience. New Balance has always embraced the art of collaboration. High profile collabs have helped the 550 achieve a level of popularity it never could during its initial run.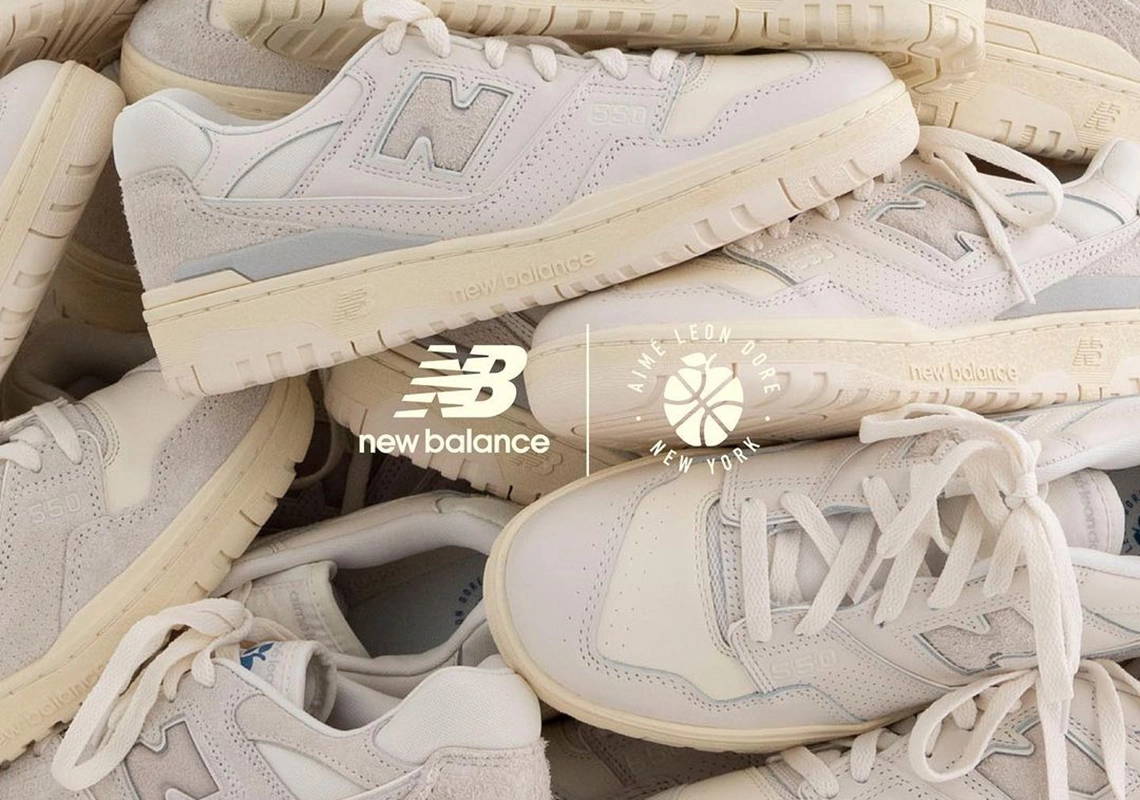 The 550 Today
The New Balance 550 is now in New Balance's rotation of releases on a consistent basis. It is one of the most in demand sneakers for New Balance, and for the industry.
A Brief History Of New Balance
New Balance got its start in 1906 in Boston, Massachusetts. They offer a wide range of sizes and widths for everything from training to lifestyle. New Balance strives for innovation, as well as pushing the boundaries of modern fashion. New Balance prides itself on a large majority of its shoes being made in the United States. The artistry and quality of New Balance products are always top of the line. The versatility of New Balance allows them to have a presence in the gym, office, and the nightclub. That versatility makes them a brand that never goes out of style.
You can find the 550, and other New Balance products, at shoepalace.com.
- Adam C. Better