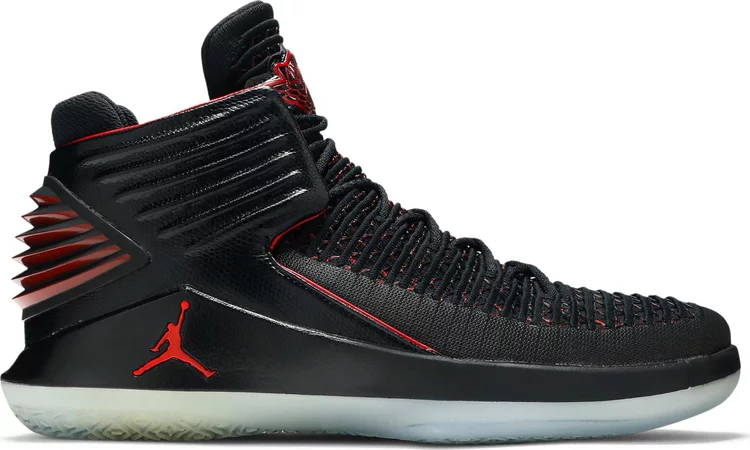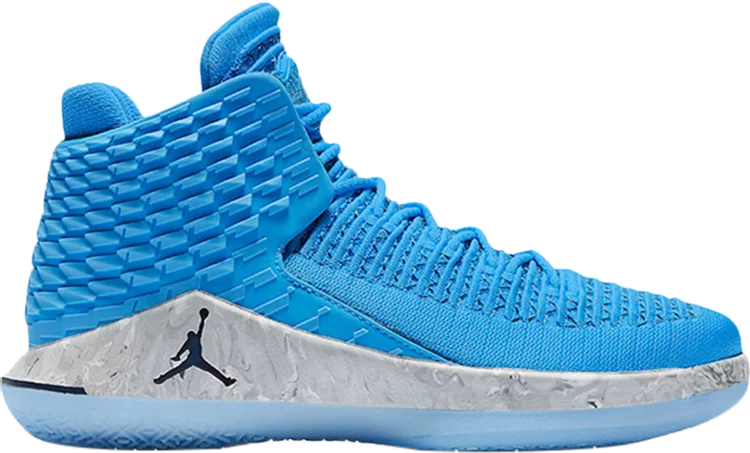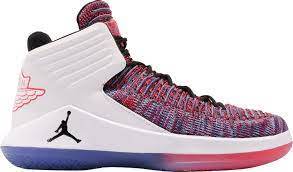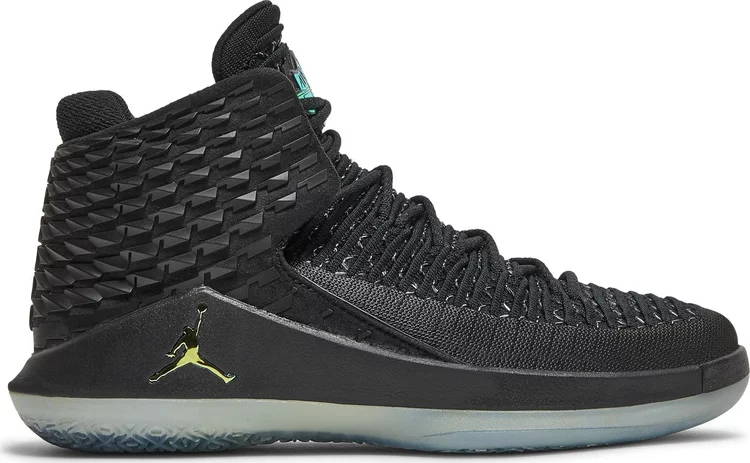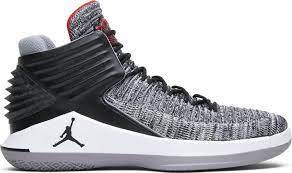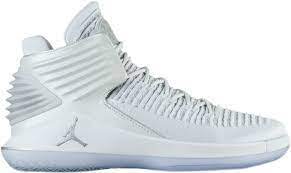 The Air Jordan 32 released in 2017. The 32nd iteration of the Air Jordan line was inspired by the Air Jordan II. Learn more below.
32
The Air Jordan II is considered the very first luxury basketball shoe. The 32 would follow in the II's footsteps. An important piece of the Air Jordan allure has always been that style and performance were treated as equally important by the brand. The II, and the 32, were both committed to style and function. The upper of the 32 features Flyknit that offers plenty of flexibility and a hidden lace harness. The 32 included FlightSpeed technology – which catered to the explosive first step of a Michael Jordan type of athlete. The 32 would be worn and endorsed by Russell Westbrook. Westbrook was also an explosive player like Michael Jordan. The collar of the 32 offered strong support that was perfect for lateral movement. The XXXII was designed by Tate Kuerbis. The 32 was the first Air Jordan model to release in a high and low version at the same time.
The Jordan Brand
There are few logos more identifiable than Jordan Brand's Jumpman silhouette. One of the rare logos that could rival the Jumpman in recognition is Nike's Swoosh symbol. Prior to 1997, you could find the two logos together on an Air Jordan sneaker. Michael Jordan's signature shoe was created with the help of Nike, but the Air Jordan line became so popular that it eventually didn't need the Swoosh to back it. The Nike and Jordan partnership achieved a level of success that allowed Jordan Brand to become its own company in 1997, and it has never looked backed.
- Adam C. Better