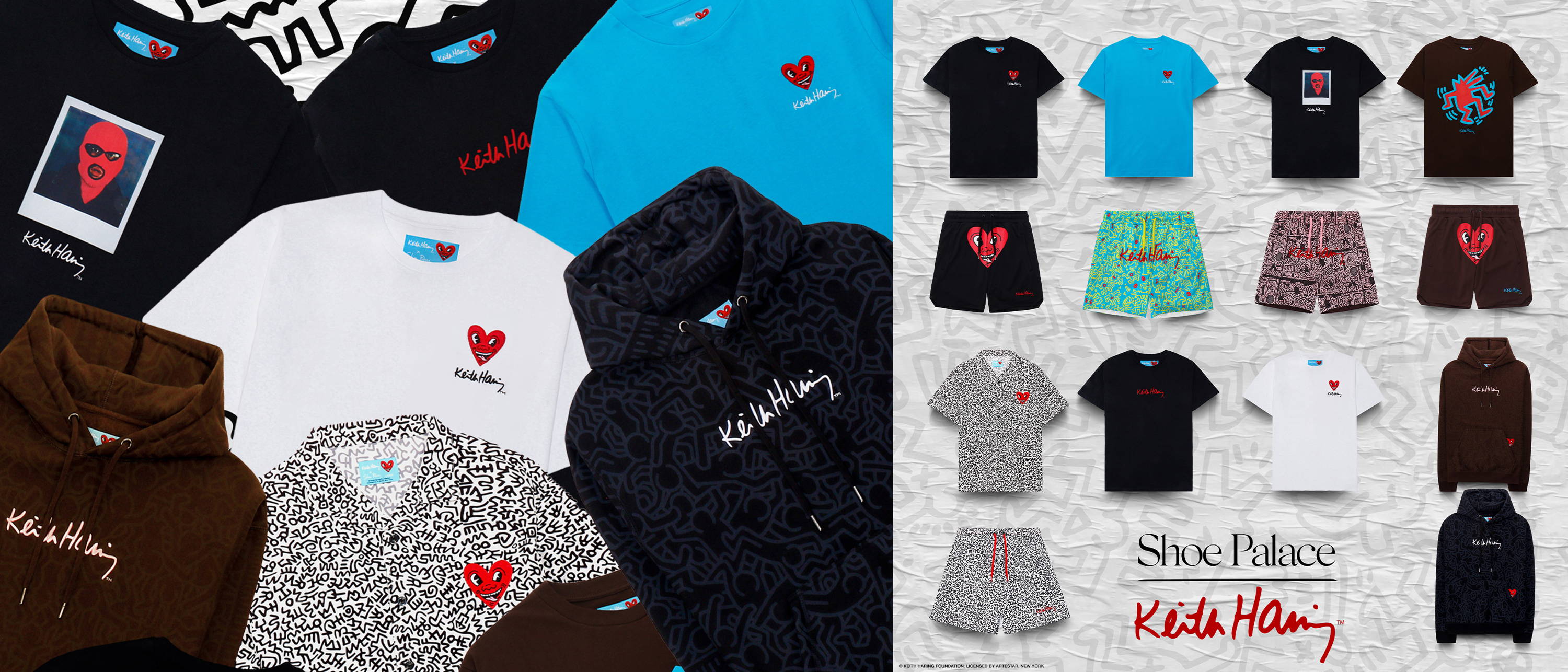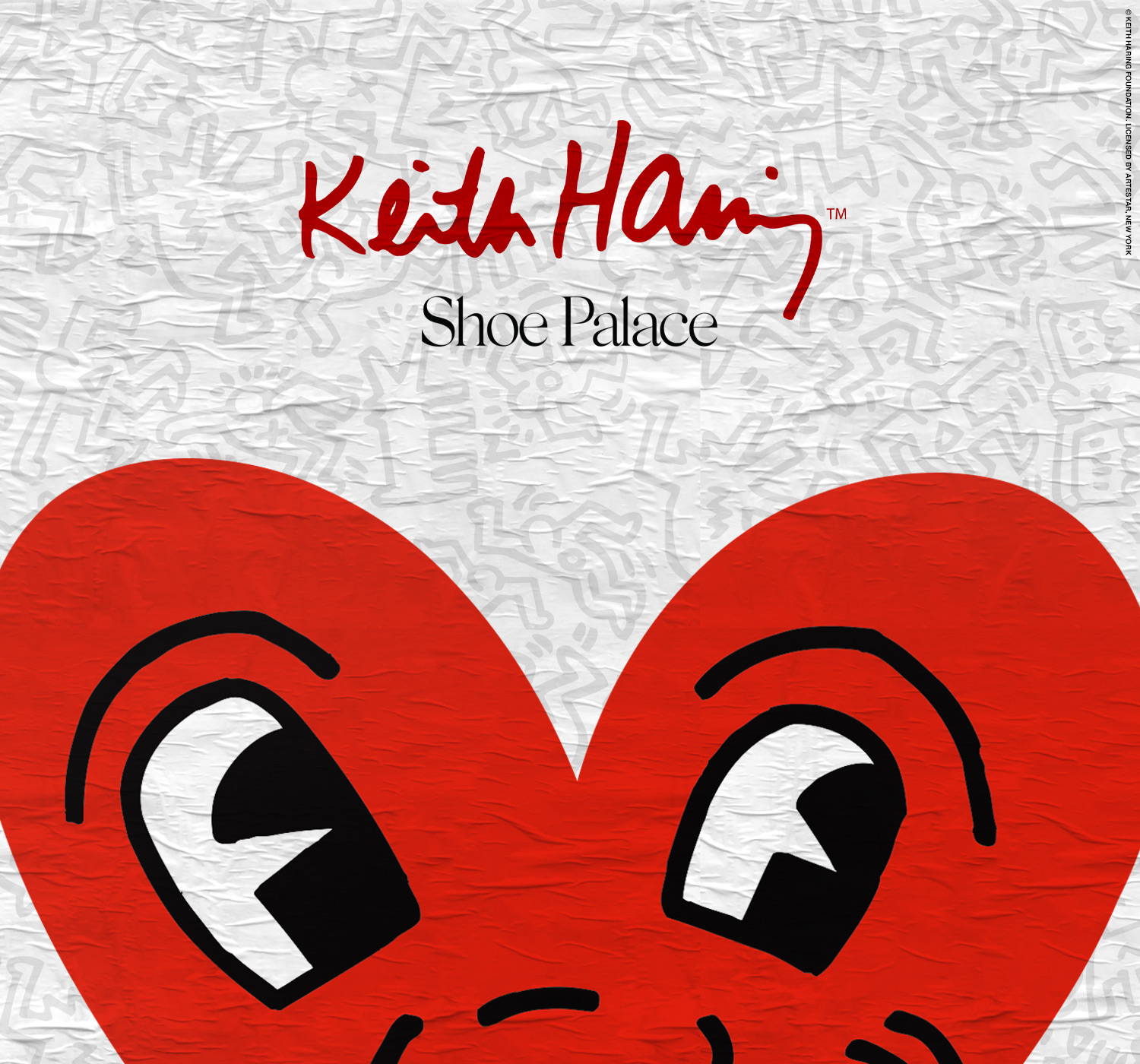 Los Angeles – September 1, 2022 - The Shoe Palace x Keith Haring collection showcases the iconic artist's work and makes it available for everyone on shoepalace.com and at Shoe Palace retail locations.
Keith Haring (1958-90) was one of the most renowned of the young artists, filmmakers, and performers whose work responded to urban street culture of the 1980s. Inspired by the graffiti artists whose marks covered the city's subway cars, Haring began to draw in white chalk over the black paper used to cover vacant advertising panels. Not only was Haring able to reach a large and diverse audience with his subway drawings, but, eventually, the subway became, as Haring said, a "laboratory" for working out his ideas. As early as 1980, Haring began exhibiting in galleries and museums around the world, but continued to participate in public projects, including literacy campaigns and anti-AIDS initiatives.
Before his death, Keith Haring established a foundation in his name to maintain and enhance his legacy of giving to children's and AIDS organizations. Throughout his career, Haring produced murals, sculptures and paintings to benefit hospitals, underprivileged children's groups and various community health organizations. The Foundation is also committed to sustaining and expanding public awareness of Keith Haring. By working with museums, galleries, publishers and art education programmers, the Foundation is able to provide information and artwork to the public that might otherwise remain unexplored in archives. Keith Haring died in New York in February 1990 of AIDS, at the age of 31. Haring has been the subject of several international retrospectives. His work is in major private and public collections, including those of the Museum of Modern Art; the Whitney Museum of American Art; Los Angeles County Museum of Art; Art Institute of Chicago; the Bass Museum in Miami; Centre Georges Pompidou, Paris; Ludwig Museum, Cologne; and Stedelijk Museum, Amsterdam
Shoe Palace is bringing Haring's artwork exclusively to its retail locations and to shoepalace.com. The collection features tees, shorts and hoodies that are adorned with iconic Keith Haring art. Keith Haring releases exclusively on the Shoe Palace website, shoepalace.com, on September 9.
Partnership done in collaboration with Artestar, a global licensing agency and creative consultancy representing high-profile artists, photographers, designers and creatives.
About Shoe Palace:
In 2023 Shoe Palace will be celebrating 30 years of business. The footwear company currently has close to 200 locations across the country and a successful e-commerce website. The retailer is one of the most trusted names in the industry with a list of partners that includes Nike, Jordan Brand, adidas, New Balance and many, many more. Shoe Palace is the realization of a dream its founder, Agob Mersho, believed could only be accomplished in America. His goal from the start was simple, he wanted to provide a better life for his wife and five kids. In 1978, Agob made the bold choice to move his family from their home country of Syria to the United States. It took 15 years of trial and error, but eventually the first Shoe Palace location opened its doors in the Bay Area of California in 1993.