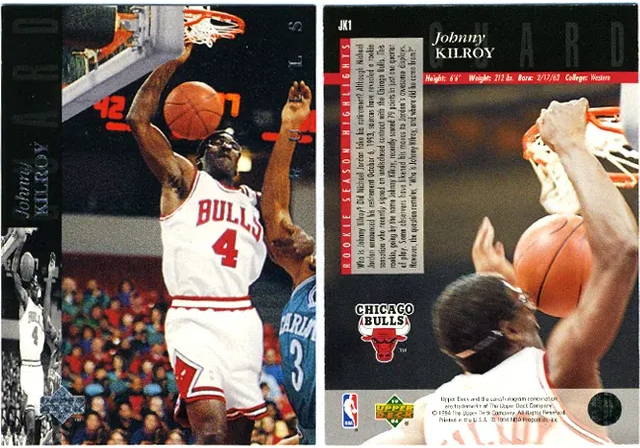 In the spirit of Halloween, which is today, let us look at one of the greatest costumes of all time – Johnny Kilroy!
Marketing Genius
Nobody knows how to market like Nike. Nike has made some of the most memorable commercials and ads of all time. Nike's marketing genius has helped to lift the brand to its singular place in business.
MJ Retires
When Michael Jordan retired from the game of basketball in 1993 nobody saw it coming. Chicago Bulls had just won their third straight championship and the 1993-1994 season was on the verge of starting when MJ stepped away. The most important question for everyone at the time was, why is he leaving the game he loves so much?
Johnny Kilroy
MJ never wore the Air Jordan 9 on the basketball court when it was originally released. Michael Jordan did wear a baseball version of the shoe on the diamond and his statue, which sits outside the Bulls arena, has the 9 on its feet. But Nike could not promote the 9 using MJ the basketball star, as they had done in the past.
Johnny Kilroy was a fictional character and alias for Michael Jordan. The Nike marketing team created Kilroy. Johnny Kilroy, aka Michael Jordan, would be used in a legendary commercial for the Air Jordan IX. The ad starred comedy icon, Steve Martin.
The Super Bowl commercial focused on Steve Martin acting as an investigator, looking into sightings of basketball players, who all look like Michael Jordan, across the country. "Johnny Kilroy" is the focus of this fictional expose. Johnny Kilroy is a new player on the Chicago Bulls, who looks a lot like THE GOAT.
The ad also featured appearances by Phil Jackson, Alonzo Mourning, and other notable players of the era. The premise of the commercial is that MJ just wants to play the game he loves, without all the hype, attention, and expectations. In reality, Jordan partly stepped away from basketball due to all the pressures that come with being the most famous person on the planet.
Impact
Johnny Kilroy has made an impact on popular culture, outside of being an iconic commercial. An Air Jordan 9 "Johnny Kilroy" shoe was released in 2012. Upper Deck also made a basketball card of Johnny Kilroy in its 1993-94 card set.
Halloween
Halloween is a time for costumes – and Johnny Kilroy is one of the greatest costumes of all time!
- Adam C. Better