It is once again Spooky Season. The creepiest time of the year. To celebrate, lets look at the scariest sneaker story of all time, starring Glen Rice, in honor of Halloween!
Glen Rice
Glen Rice is one of the greatest shooters ever. Before every player in the NBA could shoot the three, Rice was a long range assassin. He was ahead of his time. Rice was a deep threat that would have fit in perfectly with today's NBA.
Rice attended the University of Michigan. He would end up being one of the all-time greats for the school. Glen Rice led Michigan to its first men's basketball championship at the 1989 NCAA Tournament.
The Forward would be taken in the first round, the fourth pick, by the Miami Heat in the 1989 Draft. Besides the Heat, Rice also played for the Charlotte Hornets, Los Angeles Lakers, New York Knicks, Houston Rockets and Los Angeles Clippers. He made multiple all-star games in his career and was named MVP of the 1997 game. The Los Angeles Lakers won the championship in 2000, with Rice on the roster and as a contributor. Rice's career scoring average is close to 20 points a game.
The basketball career of Glen Rice is far from horrifying. But his career as a sneaker endorser is terrifying!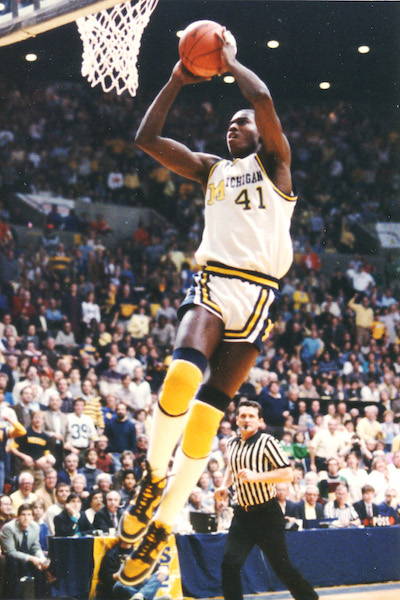 Warner Bros. & Nautica
You may find this hard to believe, but Warner Bros., and Nautica, both made basketball sneakers. The studio, Warner Bros., known for Bugs Bunny cartoons, and Harry Potter movies, actually made shoes for basketball players. Nautica, recognized for its nautical themed apparel, also made basketball sneakers.
Warner Bros. and Nautica making basketball footwear is a scary fact. What is even scarier… is that Glen Rice was an endorser for not just one of the brands… but both!while wearing the GR41 sneakers. Shortly after winning the MVP Trophy, Rice left Warner Bros. He would then move on to… Nautica!?
GR41
Warner Bros. is one of the all-time names in entertainment. Its wide range of entertainment divisions includes Motion Pictures, Home Entertainment, TV, Consumer Products, Live Theater and Studio Operations/Tours. After releasing Space Jam, the Michael Jordan classic, Warner Bros. decided to pursue another ambitious project focusing on the sport of basketball. Around 1996, Warner Bros. created a line of basketball footwear. They chose Glen Rice as one of their ambassadors and endorsers. Warner Bros. created the "GR41 Warner Brothers" sneakers for the sharpshooter.
The shoe design was less than stellar. Rice, for his part, did do his best to put Warner Bros. footwear in the spotlight. He won the All Star Game MVP while wearing the GR41 sneakers. Shortly after winning the MVP Trophy, Rice left Warner Bros. He would then move on to… Nautica!?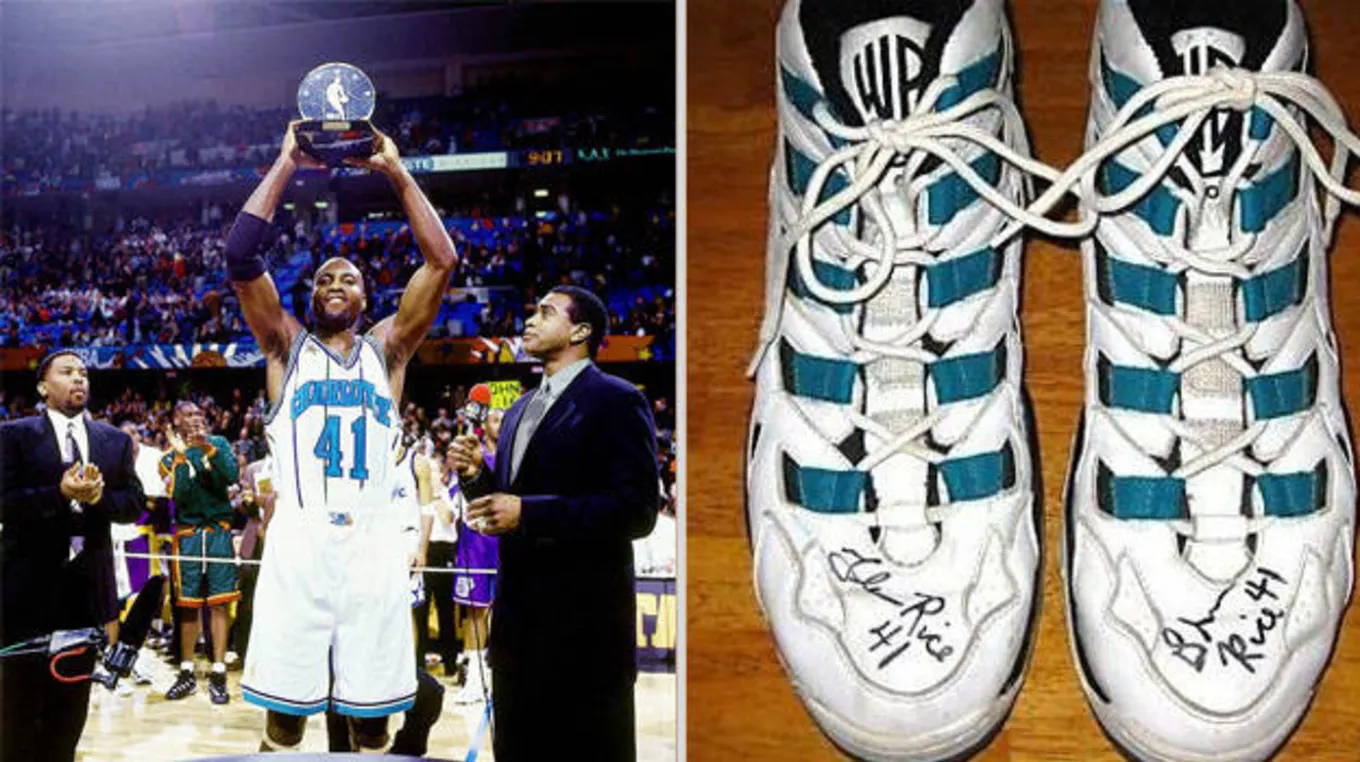 Nautica Competition
Around 1998, Nautica signed Glen Rice to endorse and wear Glen Rice's Nautica Competition. Nautica was an extremely popular lifestyle brand in the 90s, they are currently still going strong, but you can argue the brand was at the peak of its powers in the 90s. It was a brand that rivaled Tommy Hilfiger in popularity. Nautica was seen on hip hop stars, athletes, and celebrities. In all fairness, it made more sense for Nautica to make a basketball sneaker, than Warner Bros. But the biggest problem with Glen Rice's Nautica Competition, is the same problem Warner Bros. had, the shoes had no style.
Nautica was great at creating lifestyle apparel that was trendy and coveted. But they could not translate that success to footwear. Nautica fans, and basketball fans, ignored Glen Rice's Nautica Competition. Again, Rice did his best to promote Nautica on the court, as he continued to put up All NBA caliber numbers with the Nautica Competition. But his success as a player did not translate to sneaker success.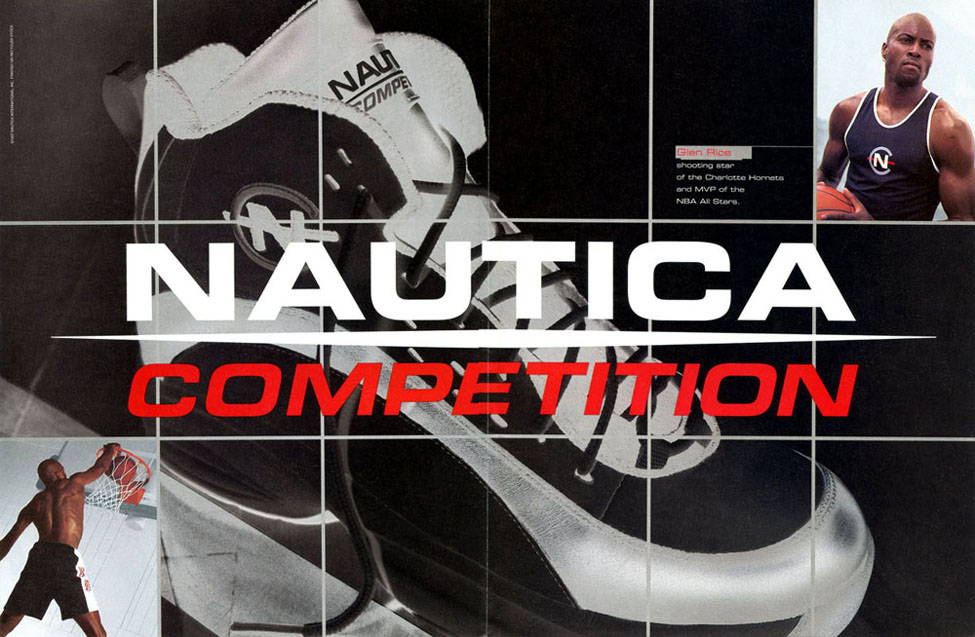 A Horrifying Sneaker Story
Most sneakerheads, even the most fanatical, do not know that Nautica and Warner Bros. made basketball shoes. They also probably do not know, and are frightened to now learn, that Glen Rice had signature sneakers with both brands.
Glen Rice was a great player, and his career is underrated. But his horrific sneaker history is not helping his legacy. He deserved a better, less disturbing, sneaker legacy. A legacy that is not the scariest, most horrifying, and spine tingling one in the history of signature sneaker lines!
- Adam C. Better