The Air Jordan 2011 used Michael Jordan's elite athleticism as an inspiration. Tinker Hatfield worked with Tome Luedecke to design a unique and memorable Air Jordan model.
Interchangeable
An important piece of 2011's innovative design was the interchangeable midsole. Luedecke viewed the midsole selection as similar to a warrior selecting a weapon for battle. The revolutionary midsole design allowed athletes to build a shoe that could compliment their personal style of game. The player could choose between a blue Zoom Air-sole unit for quickness or red Encapsulated Air Cushioning for explosiveness. The shoe hugged your foot with a mesh inner bootie for a snug and breathable fit.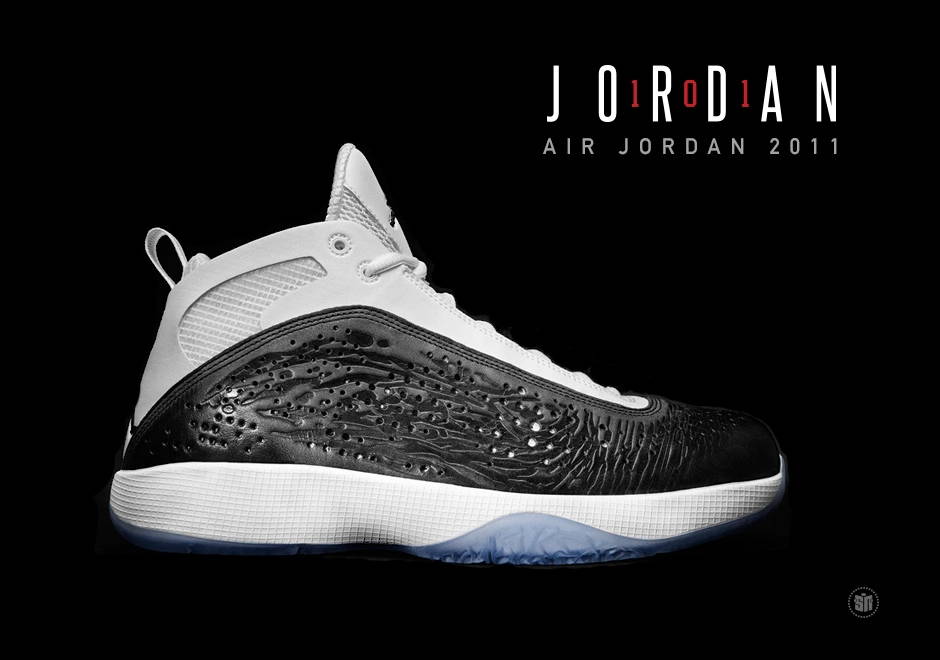 2011
The 2011 is considered one of the stronger releases in the post-XX3 era. Stylistically, the 2011 connected with sneakerheads in a way previous models had not. The technology of the 2011 also excited fans. They retailed for $170. NBA sharpshooter Ray Allen wore the sneaker on the court as a Jordan Brand endorser.
The Air Jordan 2011 is a memorable release for Jordan Brand. You can find Jordan products at Shoe Palace.
- Adam C. Better