Dennis Rodman is one of the most fascinating personalities to come from the sports world. He is one of the top players in NBA history when it comes to playing defense and rebounding. But his singular personality is what separates Rodman from the pack.
Today is Dennis Rodman's birthday, celebrate by learning more about his life below.
Dennis Keith Rodman
Dennis Rodman had a tough upbringing. Rodman and his two sisters grew up without a father figure. Despite his current place as an NBA Hall Famer…Rodman did not make his high school basketball team. A lot of that had to deal with height, Rodman was only 5'11 as a teenager.
He struggled to find direction after high school. Rodman was getting into trouble with the law and his mother was tired of his listlessness. She eventually became so frustrated that she kicked him out of the house.
Rodman was now homeless and without a goal or direction. When he was 20 years old, he suddenly hit a growth spurt. Rodman now stood 6'8 and started playing basketball at a Junior College. He was later offered a scholarship at Southeastern Oklahoma State University. Rodman was a high energy player, and the Detroit Pistons took a chance on him in the 1986 Draft.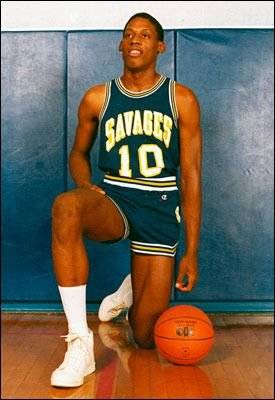 Bad Boys
Detroit is a blue collar city, and Rodman fitted in perfectly with its culture. Rodman earned his check on the defensive end of the court and on the glass. He did the work that most players were not interested in. Rodman's Pistons teams were filled with players who loved dirty work. That is how they earned the name, the "Bad Boys."
The Bad Boys were coached by Chuck Daly and were led by Isiah Thomas, Joe Dumas, and Rodman. The Pistons would win back-to-back Championships in 1989 and 1990. The Bad Boys were the villains of the NBA. They had a lot of enemies in the league, including Michael Jordan and the Chicago Bulls. The Bad Boys era would end with its stars retiring and being traded. Eventually, Rodman would be moved to the San Antonio Spurs.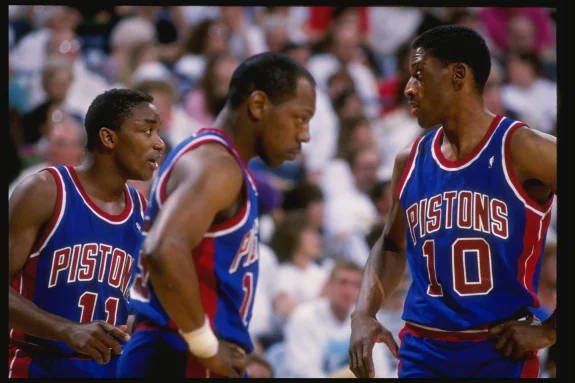 Colorful Character
In San Antonio Rodman took his rebounding to another level. He led the league in rebounding every season he played in San Antonio. As a Spur, Rodman became a more colorful character. He started dating Madonna. He got tattoos all over his body. He dyed his hair an unusual color almost every game. Rodman was now a star known for his big personality more so than his game. Despite Rodman's strong play and popularity, he clashed with the San Antonio players and coaches. Eventually the organization decided Rodman was too big of a distraction for the team.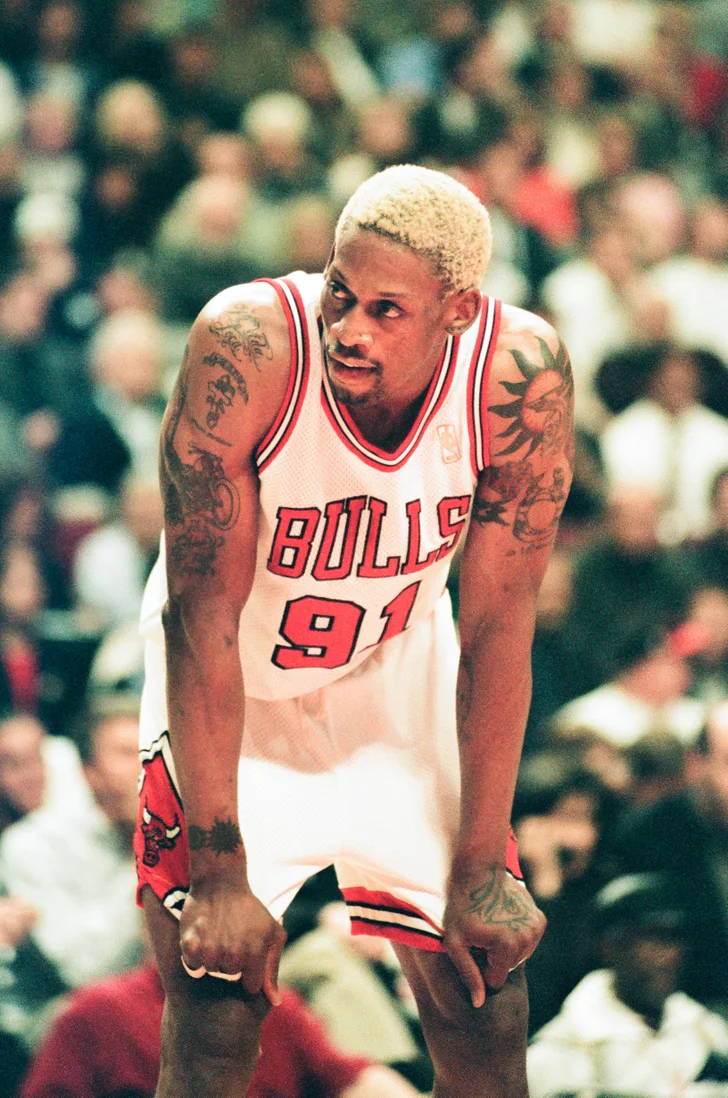 Bulls
Rodman and his Bad Boys teams were Michael Jordan's biggest rival. The Pistons were hated in Chicago. The Chicago Bulls had a need for a Power Forward when the Spurs made Rodman available on the trade market. The Bulls would not regret acquiring Rodman. His first season in Chicago was the 1995-1996 season.
The 1995-1996 Chicago Bulls squad is truly a historic one. The Bulls were nearly unbeatable during the regular season and continued their dominance throughout the playoffs. Chicago won the title in 1996 and cemented their legacy as one of the greatest teams ever. Michael Jordan, Scottie Pippen, and Rodman were able to amass an amazing 72 wins and 10 loses during the 95-96 campaign.
The Chicago Bulls would win a total of three straight championships with Rodman on the squad.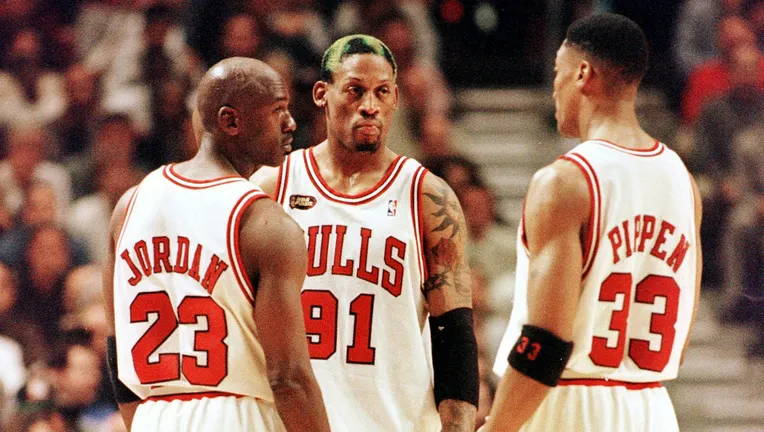 Legacy of Dennis Rodman
Dennis Rodman has been retired from the game for almost 25 years. Despite this, he is still a personality that commands attention. He often makes headlines for his often odd and bold behavior. It is easy to forget that Rodman is an all time great when it comes to basketball. He was an integral part of 5 championship teams. Dennis Rodman was inducted into the Basketball Hall of Fame in 2011.
- Adam C. Better