The Nike Zoom Kobe 1 started the Nike & Kobe signature shoe relationship. With the Nike Kobe 2, Nike and Bryant had the chance to take the partnership to another level. Learn more about the Nike Kobe II below.
Nike Air Zoom Kobe II
The Nike Air Zoom Kobe 2 was originally released in 2007. The Kobe 2 was a lighter and less bulky silhouette than the 1. The 1 was intentionally designed to be bulkier, and Nike and Kobe went in the opposite direction with the 2. The Nike Air Zoom Kobe II was designed by Ken Link.
There were multiple styles of the Kobe 2 made. There was a midtop version, with a midfoot strap. There was also a lightweight high version. The idea of making multiple versions of a signature sneaker was an interesting one. The versions were designed to fit the games of various kinds of athletes.
The Los Angeles Lakers played the Miami Heat on Christmas Day in 2006. Nike and Kobe used that game to debut the Kobe II. He would lace up a USA colorway for Team USA at the FIBA championship games.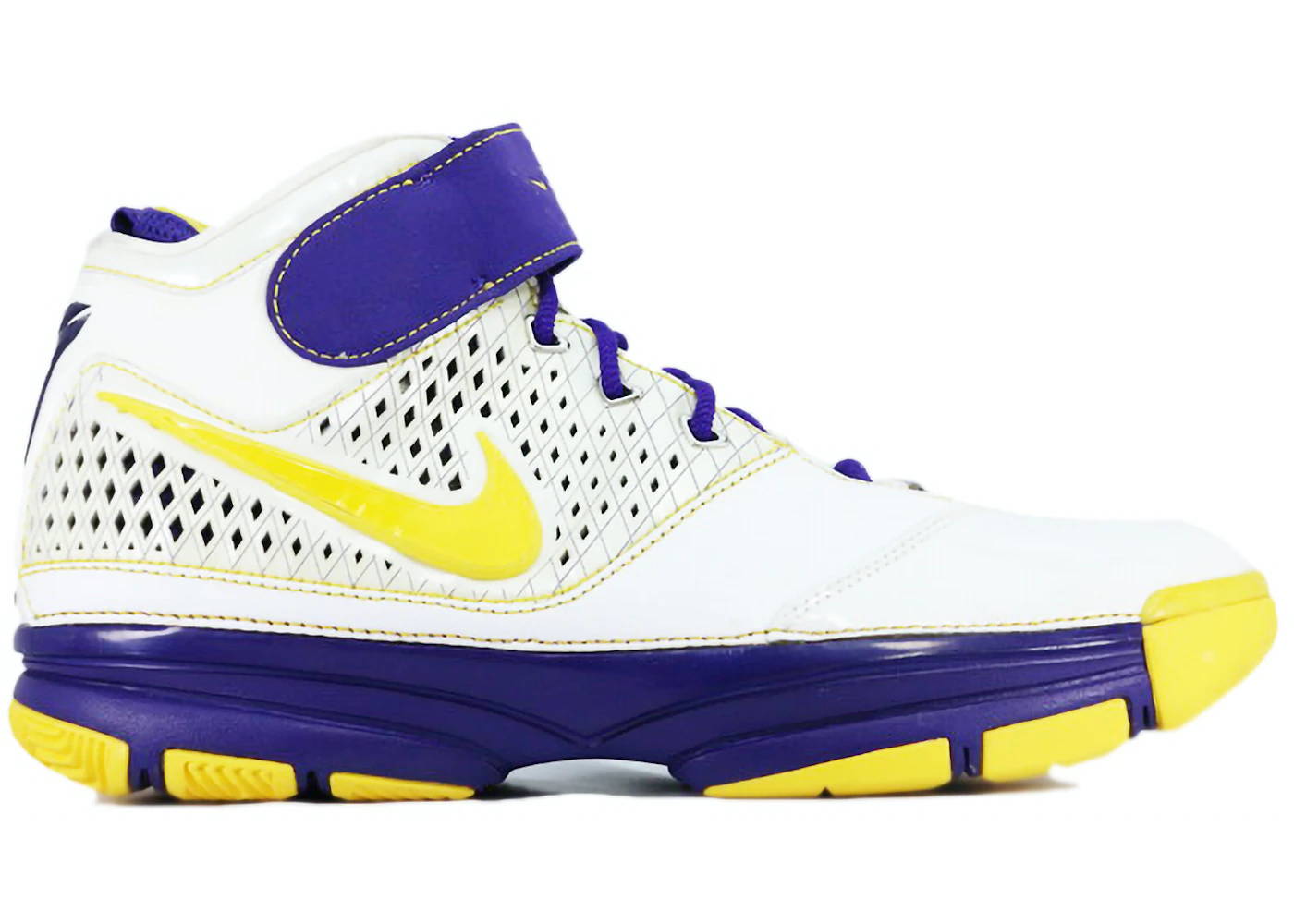 Kobe Bean Bryant
Kobe Bean Bryant was born on August 23, 1978. He is from Philadelphia. Kobe is the son of former NBA player, Joe "Jellybean" Bryant. Kobe spent much of his youth in Italy. His father, after ending his career in the NBA, played in the Italian League starting in 1984. Kobe Bryant grew up around the game in Italy. The game was a passion for him at an early age. He embraced the Italian culture, learning the language and accepting its way of life.
Coming to America
Kobe's family would return to the United States in 1991. Kobe would play basketball for Lower Merion High School. He was such an incredible talent, that early in high school he was planning to go straight to the pros. He was playing in scrimmage games against the Philadelphia 76ers as a teenager.
1996
Kobe Bryant was selected by the Charlotte Hornets with the 13 overall pick in the 1996 NBA Draft. Kobe entered the draft straight out of high school. His youth is probably why he went so low in the draft. He was traded to the Los Angeles Lakers right after being drafted by Charlotte.
2023
After a hiatus, the Kobe Bryant signature line is returning from Nike. Stay tuned to Shoe Palace on what is coming next from Kobe x Nike.
- Adam C. Better