1992
The first Tailwind model was incredibly successful as both a running shoe and a casual one. Because of its popularity, Nike left it practically untouched and original. It wasn't until 1992 that Nike decided to update the Nike Air Tailwind. The Nike Air Tailwind 92 was a much sleeker shoe than its predecessor. The addition of the visible air was consistent with the Nike releases of the time. The 1992 version provided the latest technology available at the time, making it one of the best modern sneakers for running in 1992.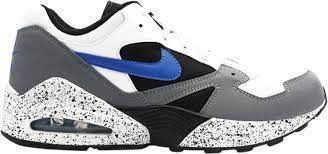 About Phil Knight
Phil Knight is the co-founder of Nike. Knight was the President of Nike from 1968 to 1990. He would return as President from 2000-2004. Before getting involved with Nike, Knight was a certified public accountant and a Professor of Business Administration.
About Bill Bowerman
Bill Bowerman is one of the most renowned track coaches of all time. Bowerman coached Phil Knight when he was a runner at the University of Oregon. Bowerman was a coach at Oregon for 24 years. He helped to develop some of the greatest runners of all time, like Steve Prefontaine.
The Knight & Bowerman Team
Bill Bowerman and Phil Knight both had an interest in approving the footwear that was available for athletes. In the early 1970s, Bowerman developed the waffle outsole. The waffle outsole was an experiment by Bowerman that had him pouring rubber compound into his wife's waffle iron. The duo wanted to offer athletic shoes with more traction and that were lighter. The waffle soles and the great marketing of Nike helped to establish them as a leading athletic shoemaker very quickly.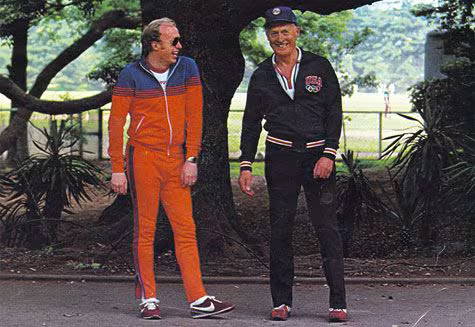 Shoe Palace x Nike
Shoe Palace has had the honor to carry Nike sneakers, apparel, and accessories since the day Shoe Palace first opened its doors in 1993. Shoe Palace has one of the largest selections of Nike products in the retail space. The styles you can find at Shoe Palace, and shoepalace.com, include Air Force One, Cortez and various Air Max styles. We know that Shoe Palace would not have reached the incredible heights it has without our friends from Nike. Our customers know that the Nike "Swoosh" represents quality, and the credibility of carrying the brand since the very beginning has been immeasurable. All our locations, and our e-commerce site, have been curated to highlight our Nike products in a fashion that is worthy of its elevated status in our marketplace. Shoe Palace has had the good fortune of collaborating with Nike on exclusive sneakers, apparel, and activations within our storefronts.
You can find the latest from Nike at Shoe Palace retail stores and on shoepalace.com.
- Adam C. Better