The Nike Air Max BW was originally added to the Air Max lineage in 1991. It is a unique piece of Air Max history. Learn more about the shoe below.
The Sneaker GOAT
Tinker Hatfield designed the Nike Air Max BW. Hatfield is obviously one of the most important names in the history of sneakers. He used his creativity and innovation to continue to push sneaker tech forward with the Nike Air Max BW.
Max
The Nike Air Max BW had Max cushioning, a plush midsole and mesh accents that kept the shoe light and cool. The "BW" stands for "Big Window." The BW bubble was in the shoe's heels. The BW was another classic and simple early 90s Nike design. It has synthetic and leather uppers. The Nike Air Max BW has been brought back several times over the years. The "Persian Violet" is arguably the most noteworthy colorway of the shoe.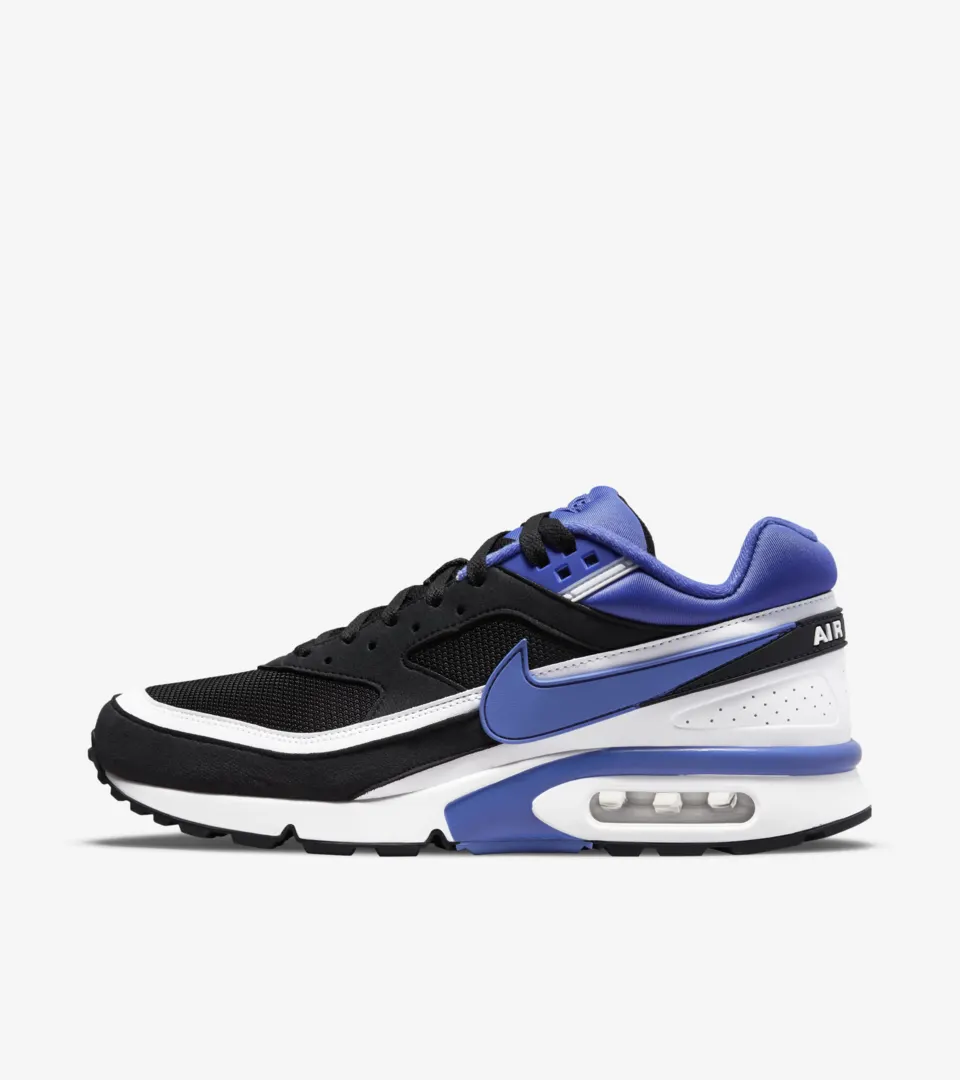 NIKE, Inc.
In 1971, Nike would become the new name of the company. The winged Greek goddess of victory inspired the name. The iconic Nike Swoosh was also created in 1971. A graphic design student created the world famous logo. The logo was crafted to convey speed and the goddess Nike was its inspiration. The first shoes to feature the Nike Swoosh were the Nike Cleat and the Nike Waffle Racer at the U.S. Track and Field Olympic Trials in Eugene, Oregon.
The first Nike factory location opened in 1984 in Portland, Oregon. This led to the first Niketown opening in 1990, which was also located in Portland. Niketown was able to broaden the storytelling ability of the brand. Consumers could interact with the products in the store, learn more about them, and the athletes that endorsed them. More Niketown locations would quickly follow. Locations that would be placed all over the world. This would strengthen Nike's status as a global retailer.
In 1996, Nike launched nike.com. The site focused on storytelling initially. It gave site visitors the chance to learn more about Nike's large list of athletes. Storytelling has always been an important part of Nike's brand. The storytelling has grown more mythical and epic as time passes on for Nike.
The Nike website got bigger and more unique in 1998 when NikeiD launched. The ability for the consumer to customize their own Nikes was trailblazing at the time. In 1999, the site fully transitioned from an editorial hub to an e-commerce platform.
- Adam C. Better