The Nike Air Max 360 was released in 2006. Like every Air Max before it, and after it, it pushed sneaker technology into new and exciting places. Learn more about the Nike Air Max 360 below.
360 Degrees
The Nike Air Max 360 was the first Nike sneaker to feature a 360 degree Air unit. This gave the shoe a smooth and durable construction. The Air was also visible from every angle. It was the ultimate Nike Air Max sneaker when it came to comfort and performance when it was released in 2006. There was no foam or midsole in the shoe, it was all Nike Air.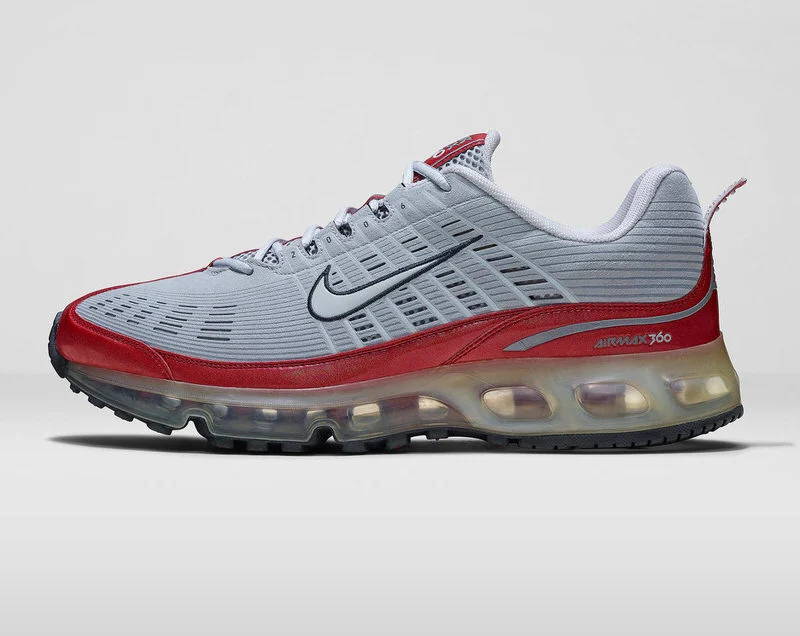 Max Legacy
Every Air Max release since 1987 has pushed the boundaries of technology and style. Consistently, the Air Max designers are looking for inspiration outside of the world of sports and footwear. Like the Nike Air Max 97 being inspired by a Japanese bullet train. The Nike Air Max sneaker has changed what a running shoe and casual sneaker could be for the entire industry. For a shoe franchise to simultaneously change function and style is extremely rare. So rare that it deserves its own holiday.
Celebrate Air
Air Max Day is an annual celebration that takes place every March 26. The holiday was started in 2014 by Nike. Every year, Nike releases special Air Max sneakers to commemorate the day. Other celebrations and special events also take place that honor the legendary sneaker. In the past there have been worldwide activations by Nike, a documentary based on the Air Max series was released one year and even a block party took place on Air Max Day, hosted by Travis Scott. For Nike, the Air Max model is one of its centerpiece designs. The Nike Air Max 1 debuted in 1987. It has been a canvas for groundbreaking technology and game changing designs for decades now.
-             Adam C. Better