The Air Jordan 38 was released in 2023. Like all the Air Jordan sneakers that came before it, it pushed the boundaries when it came to a basketball shoe. Learn more about the Air Jordan 38 below.
XXXVIII
The Air Jordan XXXVIII introduced the X-Plate. It was a new plate technology drawn from the insights of Michael Jordan's incredible footwork. The shoe is designed low to the ground so the player can have a real feel of the court. The X-Plate was inspired by the straps on the Air Jordan VIII. The upper is made with a unique backless embroidery and doubles as a canvas for highlighting MJ's performance in the 1993 NBA Finals. Other nods to Jordan's performance in the 1993 Finals are present on the shoe.
Recycled
The 38 is the most sustainably made Air Jordan shoe. It is made of 20 percent recycled material by weight.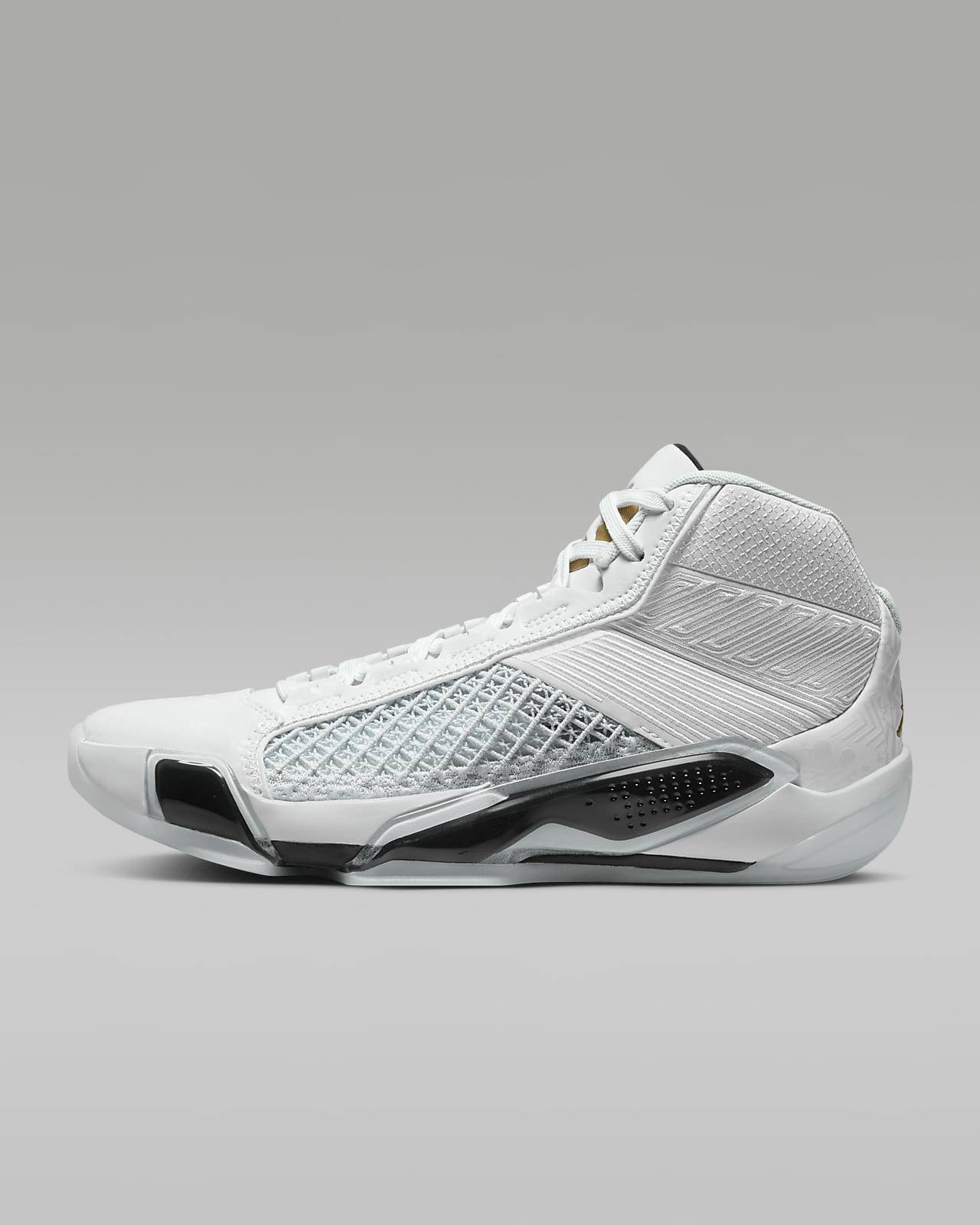 The Birth of the Air Jordan
Michael Jordan signed an endorsement contract with Nike for $2.5 million his rookie year. That looks like clearance aisle pricing today, but at the time many felt MJ, an unproven newcomer, did not deserve a contract that large.
The Air Jordan 1 was designed by Peter Moore and was released in 1985. The release was tied to Jordan's rookie season in the NBA. The design of the 1 was simple and consistent with the other basketball shoes of the era. The 1 lacked the sophisticated technology that the Jordan Brand would be known for with later installments. Nike was dedicated to giving MJ his own shoe and brand to grow with. That commitment is clear when you view the shoe's distinctive logo. Moore designed a wings symbol, a precursor to the Jumpman logo, which was placed on the upper ankle of the shoe.
The marketing of Michael Jordan's shoes was massively successful and helped to expand his notoriety. The collaboration between Nike, MJ and director, Spike Lee, would prove to be incredibly fruitful for everyone involved. The first commercial featuring Lee's character, Mars Blackmon, debuted in 1988. The ad was for the Air Jordan III. The commercials featuring Mars adopted much of the style and look of Spike Lee's work as a director. The tone, aesthetic and feel of the ads was movie quality. The elevated level of production added to the value of the Air Jordan line.
- Adam C. Better