The Air Jordan 35 debuted in 2020. They originally retailed for $175. Learn more about the XXXV below.
XXXV
Rising NBA star Zion Williamson wore the Air Jordan 35. The XXXV was designed by Tate Kuerbis. Kuerbis was now a veteran when it came to the Air Jordan line. He was determined to do something new and exciting with the 35. Creating a light silhouette has always been important for Jordan Brand. For the XXXV, everything with weight was pulled out. The shoe was stripped down to its bare necessities. The shoe had the modern athlete, the basketball stars of the day, in mind. The 35 has an Eclipse Plate 2.0 with the first ever Zoom Air cushioning in the forefoot and heel. The 35 was the sleekest and most responsive Jordan shoe ever.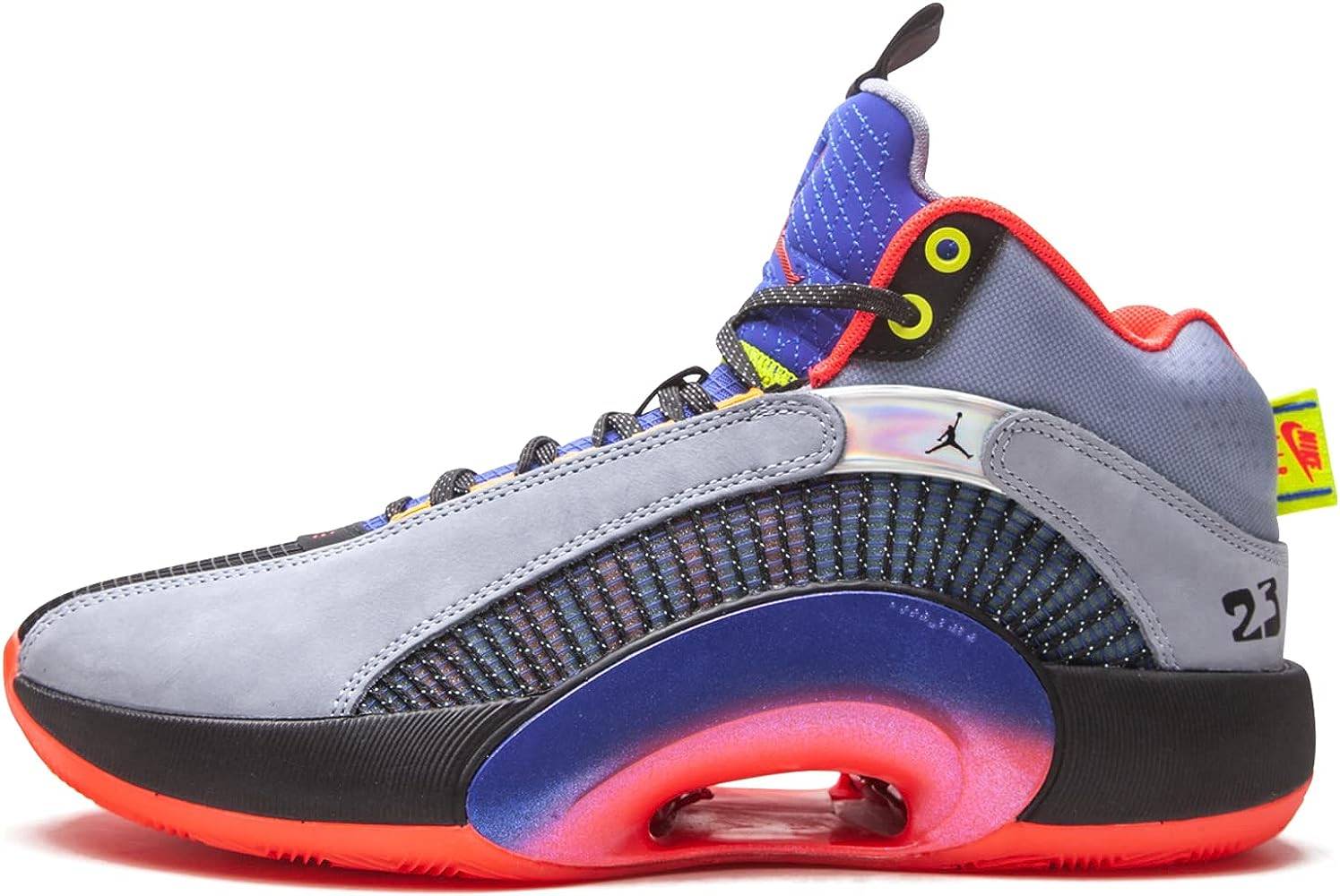 Jordan Brand
In 1997, Jordan Brand and Nike decided to let the Air Jordan line operate 100% independently. It was a bold decision that showed the strong belief Nike had in the brand. The decision was probably heavily influenced by the fact that at the time it was widely believed that the '97-98 basketball season would be Michael Jordan's last. Nike had to do something gigantic to let it be known to the consumer that the Jumpman logo wasn't going away and that it was here to stay.
Jordan Brand was more than accepting and understanding of the fact that it was built on the back of the most beloved athlete in history. To survive separately from Nike, they would need talent from the sports world to endorse their company's products.
- Adam C. Better