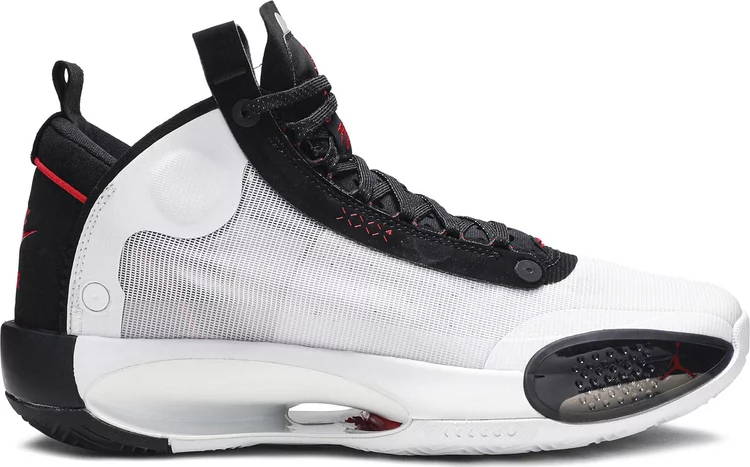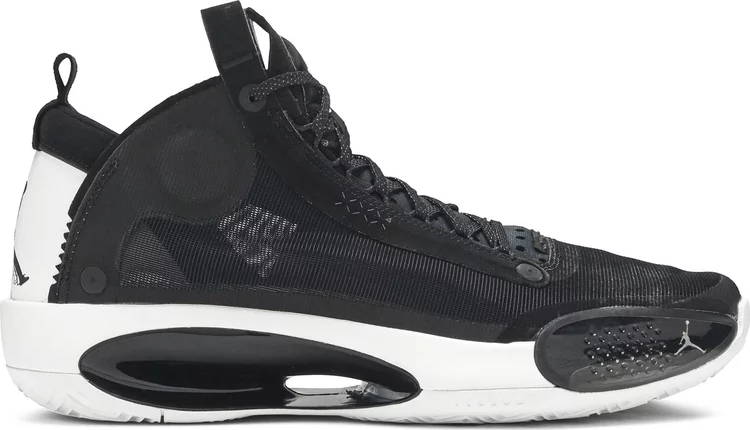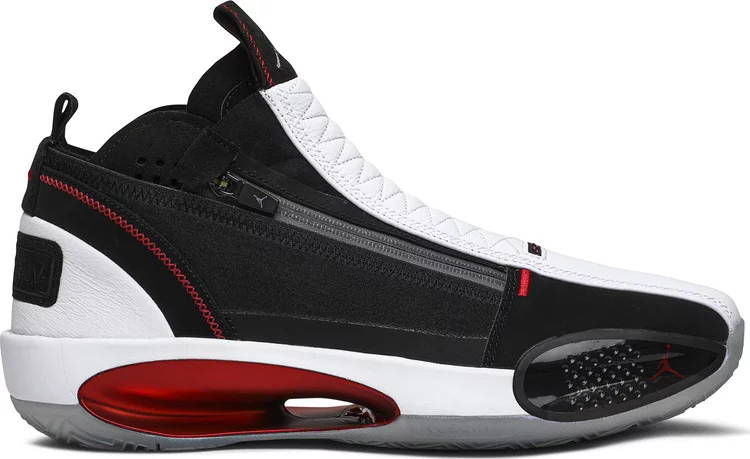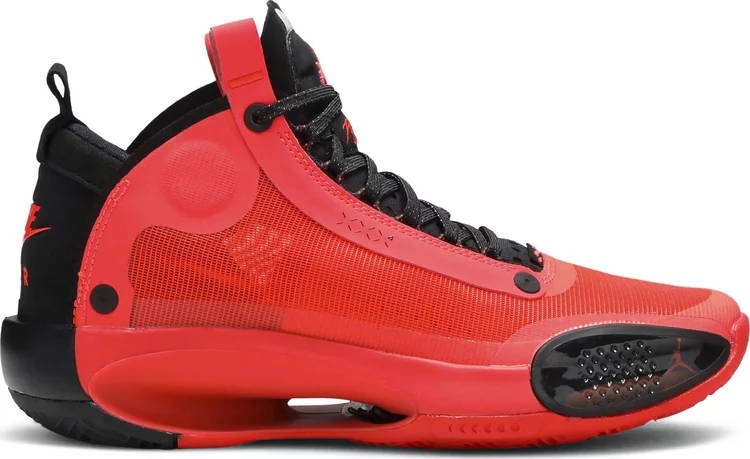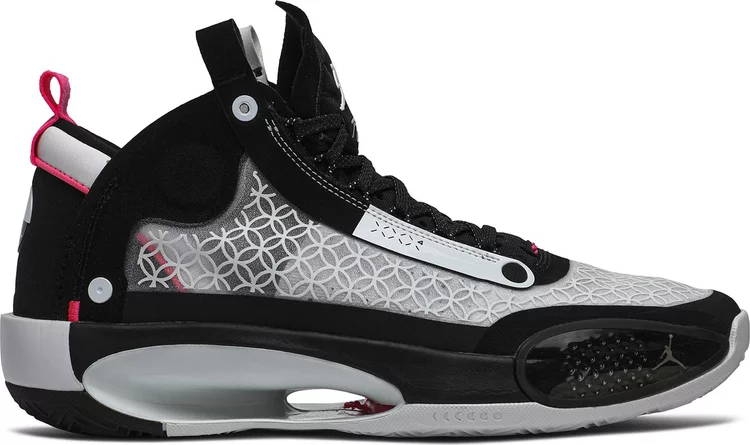 The Air Jordan 34 released in 2019. The 34 was the lightest Air Jordan model when it launched. Learn more about the Air Jordan 34 below.
Air Jordan 34
The Air Jordan 34 originally retailed for $180. Performance innovation is always a priority for Jordan Brand. The 34 was able to continue to push the tech of the Air Jordan line forward. The lightest shoe ever from Jordan Brand provided explosiveness and control. It was an incredibly responsive silhouette. There was a simplicity to the design and construction of the Air Jordan 34. The goal of the XXXIV was to reduce distractions. Its Eclipse Plate, visible Zoom Air technology, and herringbone traction allowed for great support while athletes were at their most explosive. The XXXIV was worn by rising NBA star, Jayson Tatum.
Jordan Brand
For its first 13 years of existence Nike's Air Jordan Brand was completely reliant on its namesake to keep it alive and flourishing. Michael Jordan's magnificent basketball career established the line of shoes and clothing as a sales juggernaut. The designs of the shoes were always top shelf—but would anyone care about those designs if "His Airness" didn't dominate the NBA in them? Nike and Jordan Brand understood, and probably feared, the idea that one day MJ would have to retire permanently from the game of basketball. Despite Michael returning twice from retirement, he did eventually step away from the game for good. What would become of Jordan Brand? Would it also retire with the man who represented it so amazingly well? Could the shoes and line of athletic clothing survive without Michael Jordan being an active member of the NBA?
Nike was of course responsible for giving birth to the Air Jordan series, but from the start Nike tried to let its creation have its own identity. The Air Jordan II, for example, was revolutionary at the time for not including the famous Nike Swoosh anywhere on the sneaker. While that design independence made the Air Jordan line stand out, it also made it difficult to market without the help of its rock star endorser.
- Adam C. Better