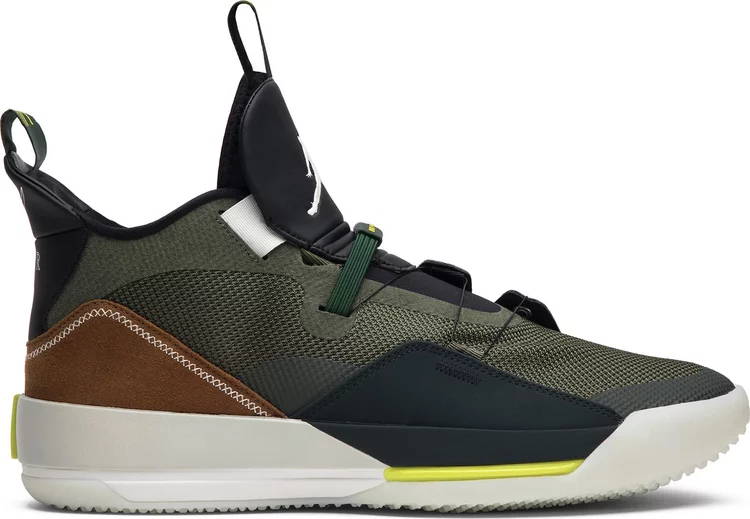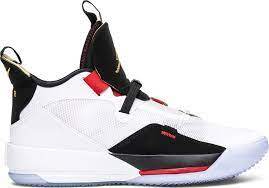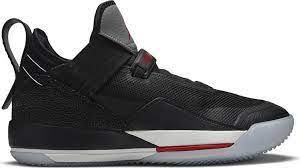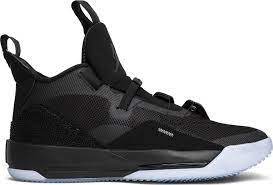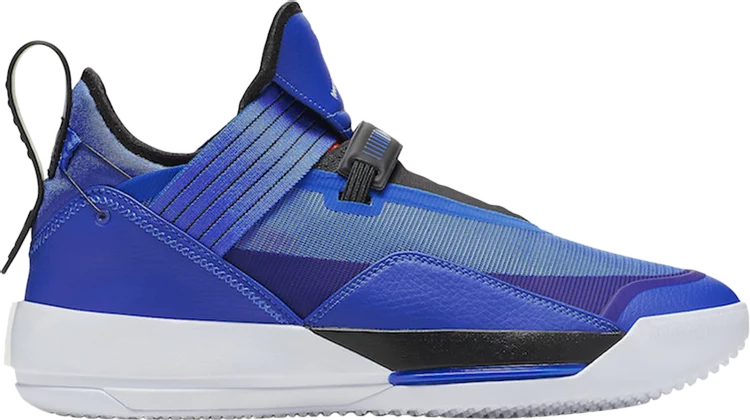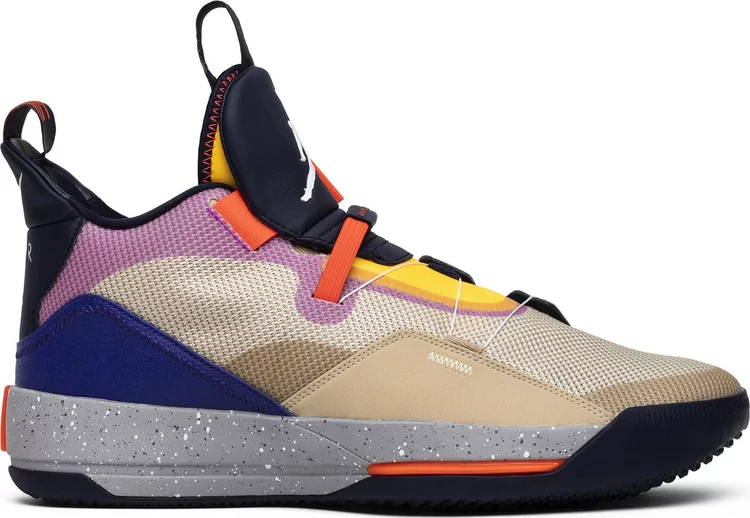 In 2018, the 33rd installment of the Air Jordan line was launched. The XXXIII was designed by Tate Kuerbis. Learn more about the Air Jordan XXXIII below.
XXXIII
The Air Jordan line never stops pushing forward. With the 33rd release from the Air Jordan line, the spirit of innovation was still present for Jordan Brand. The latest piece of tech brought to the line was the FastFit entry. This was a tightening and release system. The FastFit offers the ultimate lockdown support. The system was inspired by flight utility. The Jordan Brand team studied space flight suits to help bring the XXXIII to life. The 33 took inspiration from the Air Jordan III, specifically in regard to the visible technology. The use of "Nike Air" on the heel tab pays homage to the 3 as well. There is a full length Zoom Air Bag.
Jordan Brand
In 1997, Jordan Brand and Nike decided to let the Air Jordan line operate 100% independently. It was a bold decision that showed the strong belief Nike had in the brand. The decision was probably heavily influenced by the fact that at the time it was widely believed that the '97-98 basketball season would be Michael Jordan's last. Nike had to do something gigantic to let it be known to the consumer that the Jumpman logo wasn't going away and that it was here to stay. Jordan Brand was more than accepting and understanding of the fact that it was built on the back of the most beloved athlete in history. To survive separately from Nike, they would need talent from the sports world to endorse their company's products.
- Adam C. Better