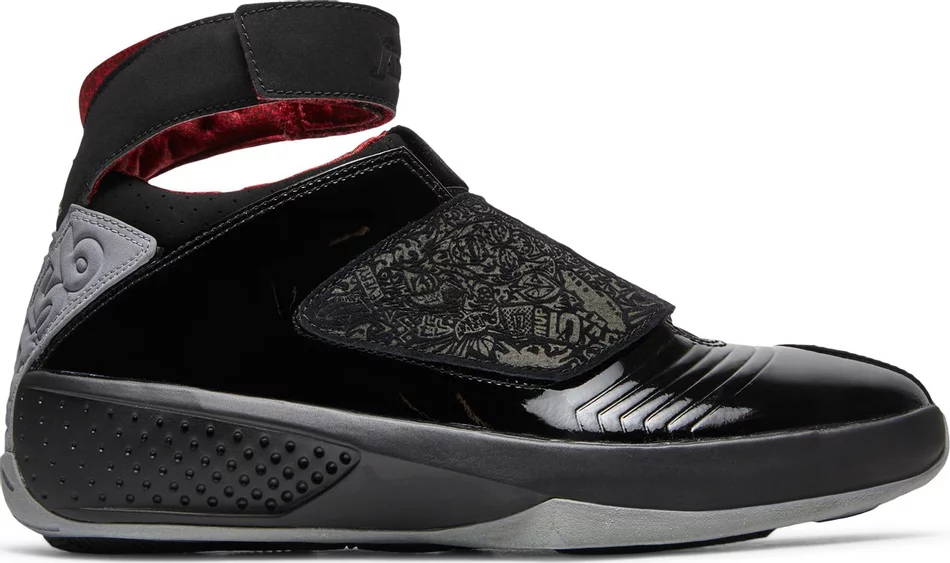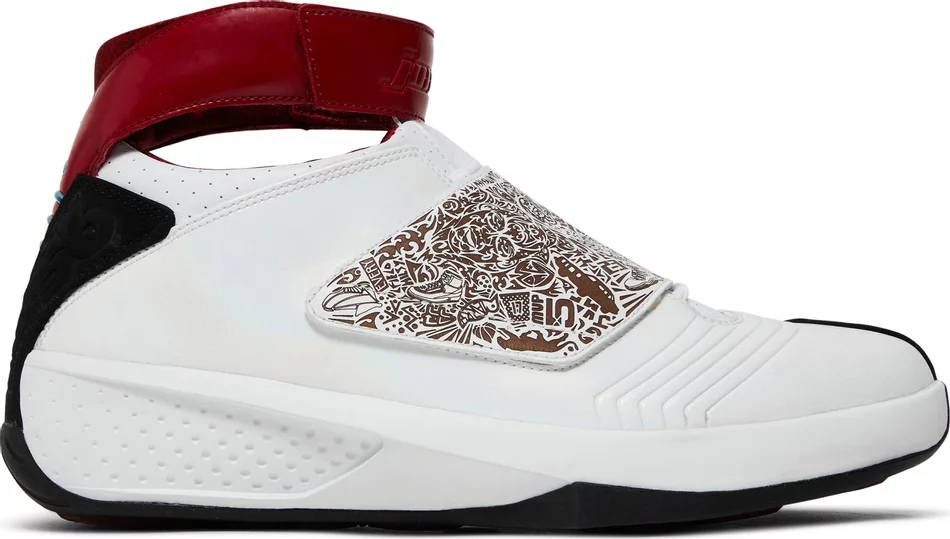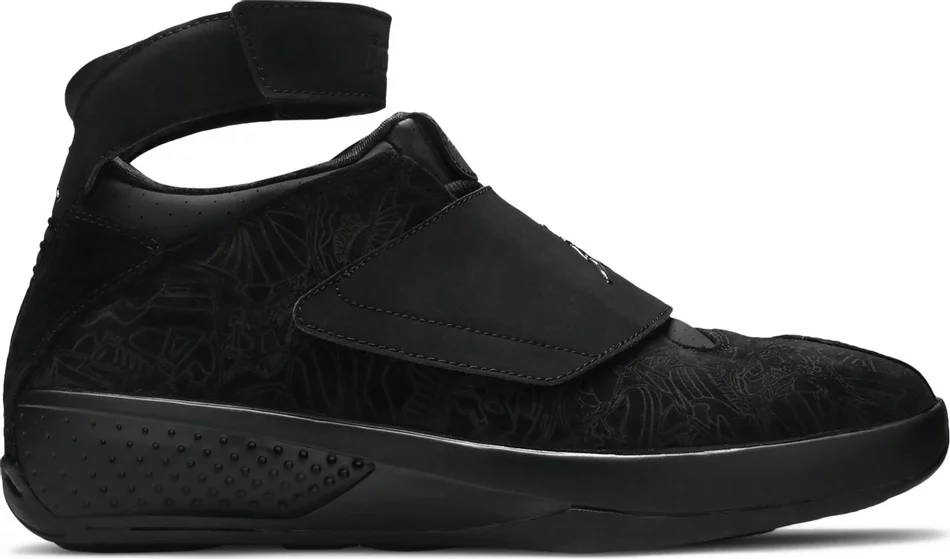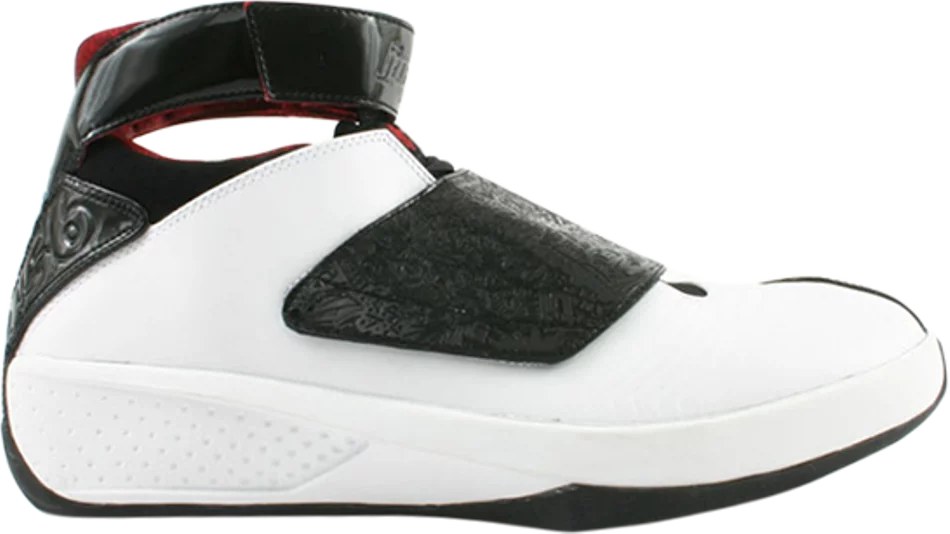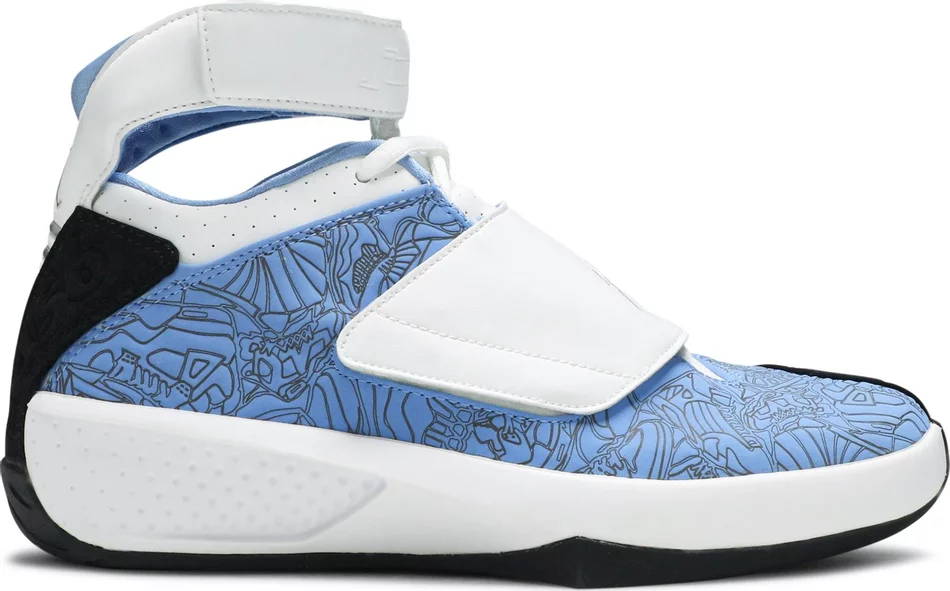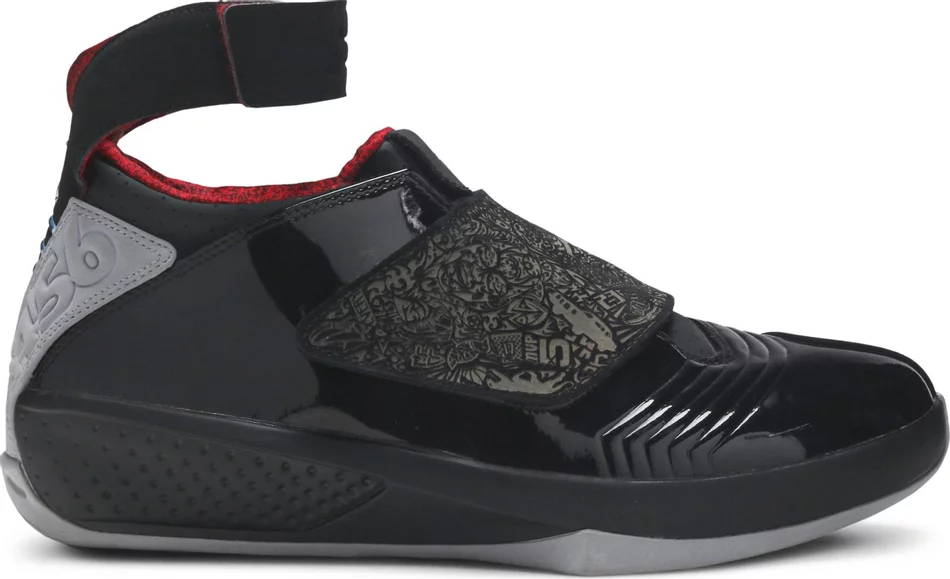 The Air Jordan XX was a unique release from Jordan Brand. It featured design elements never seen on an Air Jordan shoe previously. Read on to learn more about the Air Jordan XX.
XX
The great Tinker Hatfield returned to design the Air Jordan 20. Hatfield had not worked on the previous four models when he decided to return for the 20. Tinker is responsible for many of the beloved Air Jordan shoes. It was more than fitting that he would return for the 20 anniversary of the Air Jordan line. Tinker would once again create an innovative and distinctive Air Jordan with the 20.
Speed has always been a source of inspiration for Tinker Hatfield and Air Jordan. MJ was not only lightening quick on the court, but he also was obsessed with fast cars. When the 20 was being designed, MJ had become interested in motorcycle racing. Tinker used that interest, and took elements from motorcycles, and the boots racers wore, for the 20.
The most recognizable design feature for the XX is the free floating ankle strap. The 20 also has velcro straps at the midfoot. It offered a lot of support with its straps and almost didn't need the security of laces. The 20 featured lasered graphics. The lasered graphics featured imagery of Air Jordan models, logos, and stories from Jordan's career. Lasered graphics have become more common throughout the years, but they started for Jordan Brand with the 20. There is a toe piece on each medial side of the shoe. The toe piece gave the model a unique style flair, while also allowing for toe protection and comfort. The protective piece is something Tinker borrowed from motorcycle racing boots. MJ's 6 championship rings are represented with metallic rings at the rear of the 20. The rings were inspired by the chrome exhaust you find on many racing bikes.
6 metallic rings representing MJ's 6 championship rings
Legacy
The Air Jordan 20 was one of the most unique Air Jordan shoes, and it introduced a lot of new elements to the brand. It incorporated a new interest of Jordan, motorcycle racing, to Jordan Brand. Motorcycles would play a part in some Air Jordan designs going forward. The Air Jordan 20 is an overlooked gem in the Air Jordan legacy. You can find Jordan Brand products on shoepalace.com.
- Adam C. Better