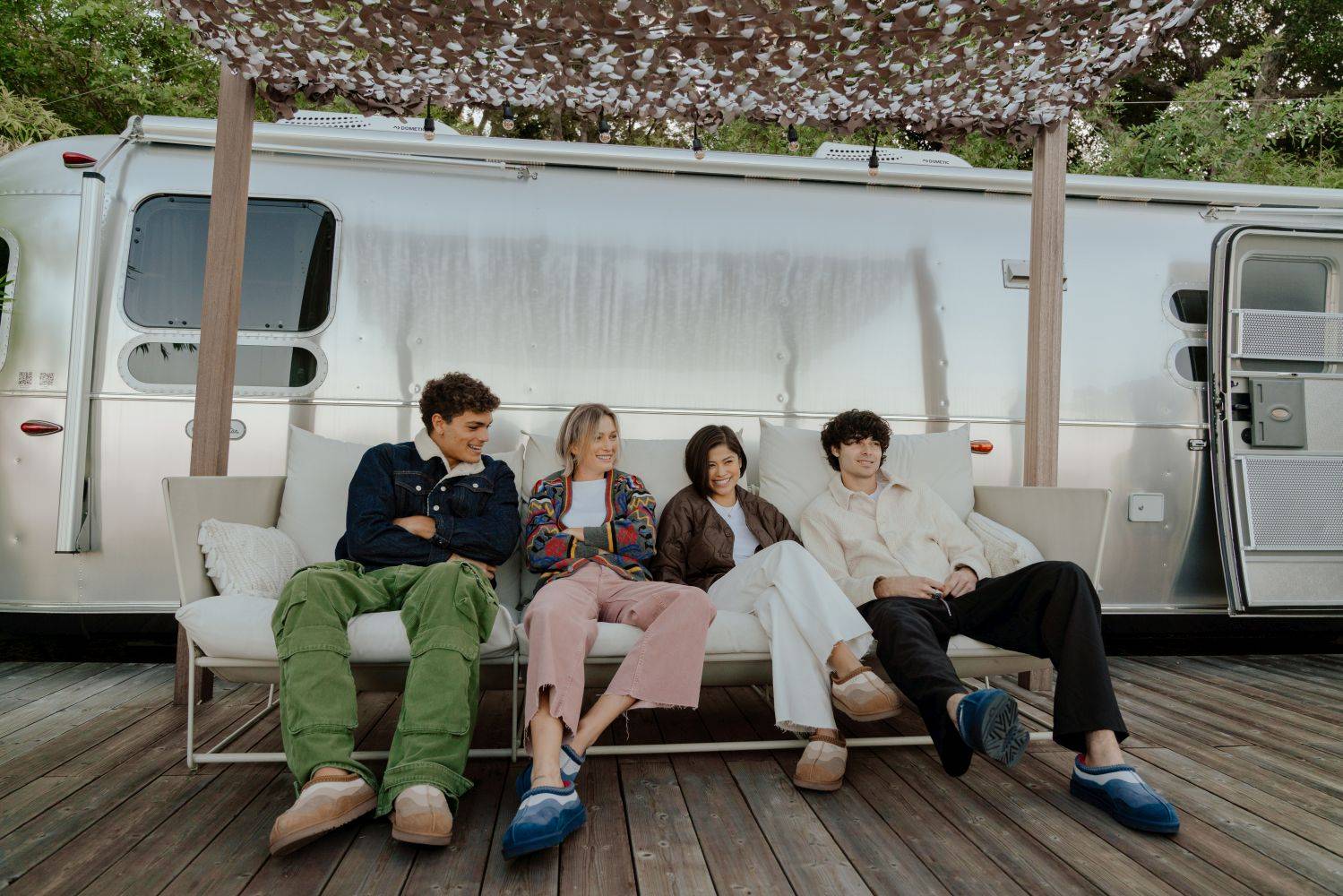 Bay Area – October 10, 2023 - The yearlong 30 Anniversary celebration for Shoe Palace is starting to wind down. As we are entering the Holiday Season, Shoe Palace has partnered with UGG for its coziest launch of the celebration. The Shoe Palace x UGG Tasman "Painted Hills" Slippers launch at Shoe Palace stores and on shoepalace.com this 10.19.2023.
Shoe Palace was built and maintained by family and community. The Shoe Palace x UGG Tasman "Painted Hills" capsule collection pays tribute to the joy of spending time with friends and family. The Tasman is the ideal companion for road trips, camping, or any adventure away from home.
The Shoe Palace design team was moved by the look of layered hills and mountains that would surround you on a trek to the outdoors. Layered Hills and Mountains are the main motif of the "Painted Hills" designs. The iconic UGG Tasman Slipper was utilized for this collaboration.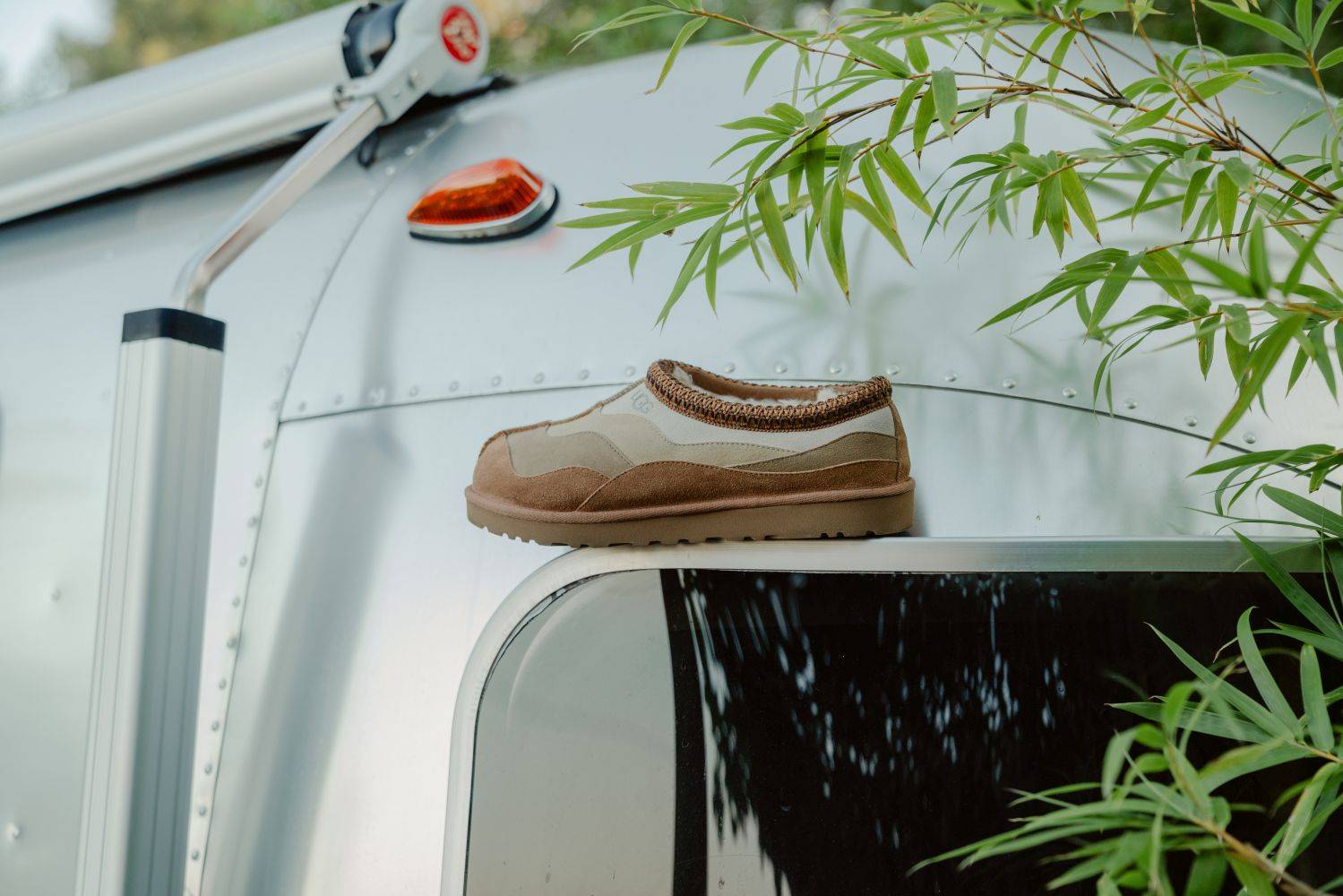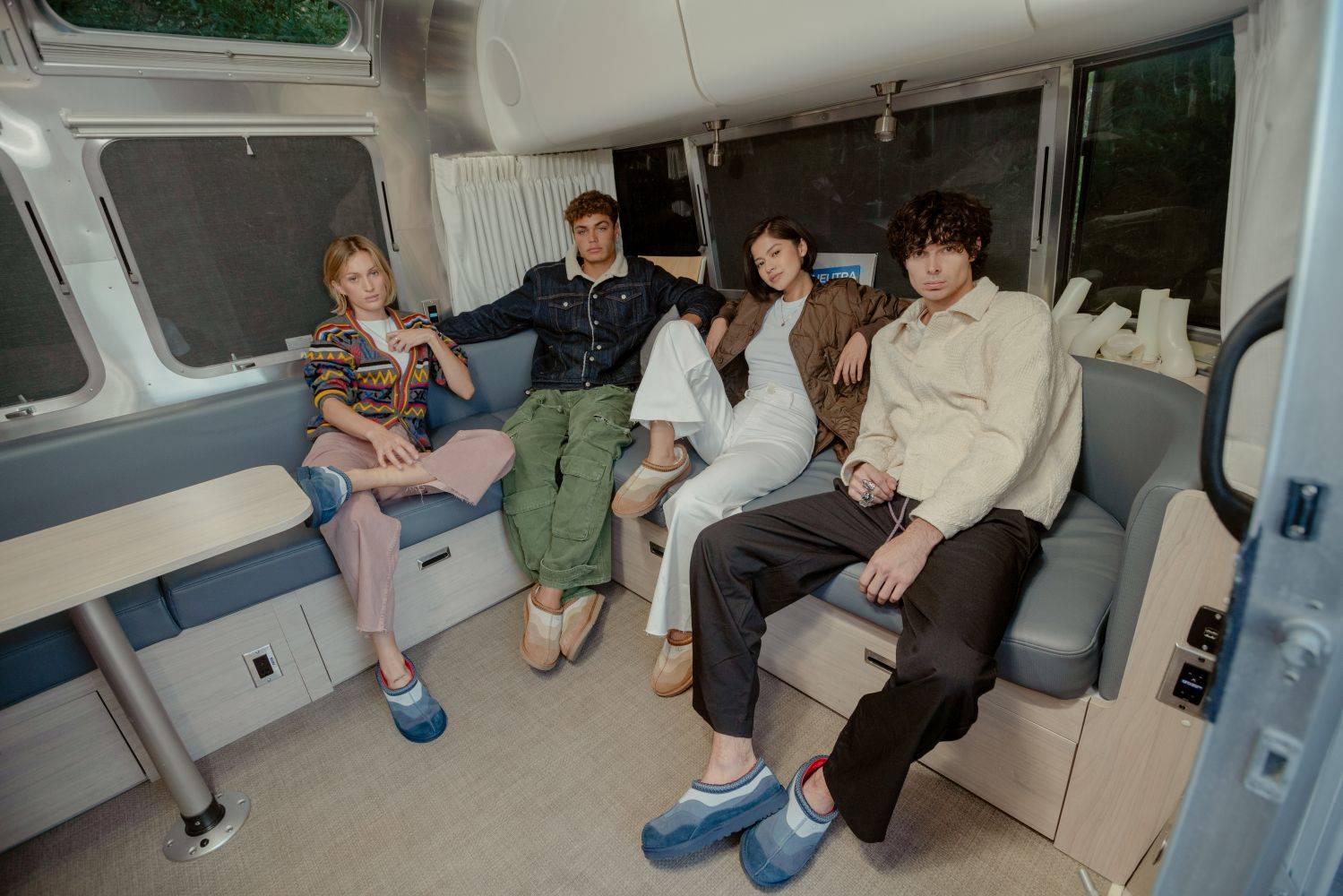 Multiple layers of suede were used on the Tasman Slipper to mimic layered hills. The different layers of suede are separated by a light to dark gradient from top of the slipper to the base of the sole. There are 2 pairs available in the "Painted Hills" collection, Chestnut Brown and Blue. The Chestnut Brown is an iconic colorway for UGG, while the Blue uses a red lining that represents the original Shoe Palace store on Bascom's signages. The Tasman was the perfect model for this collaboration because it is a slipper that travels well outdoors. It's also an easy to slip-on silhouette that allows the wearer to put it on and off quickly.
The Shoe Palace x UGG Tasman "Painted Hills" will be available exclusively at Shoe Palace retail locations and on shoepalace.com this 10.19.2023. The Chestnut Brown and Blue colorways will be available in unisex sizing. Be sure to celebrate 30 Years of Shoe Palace with the UGG Tasman "Painted Hills."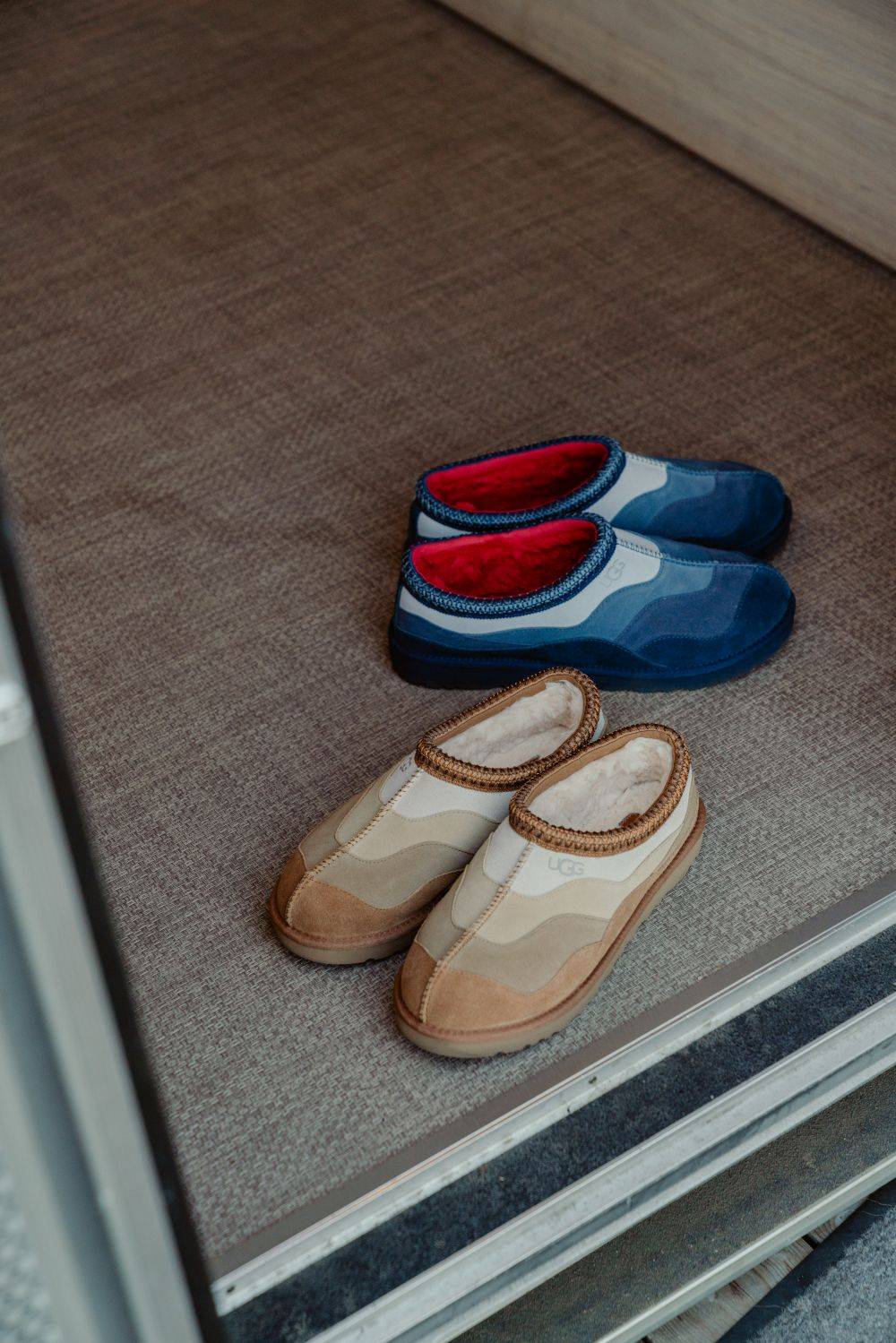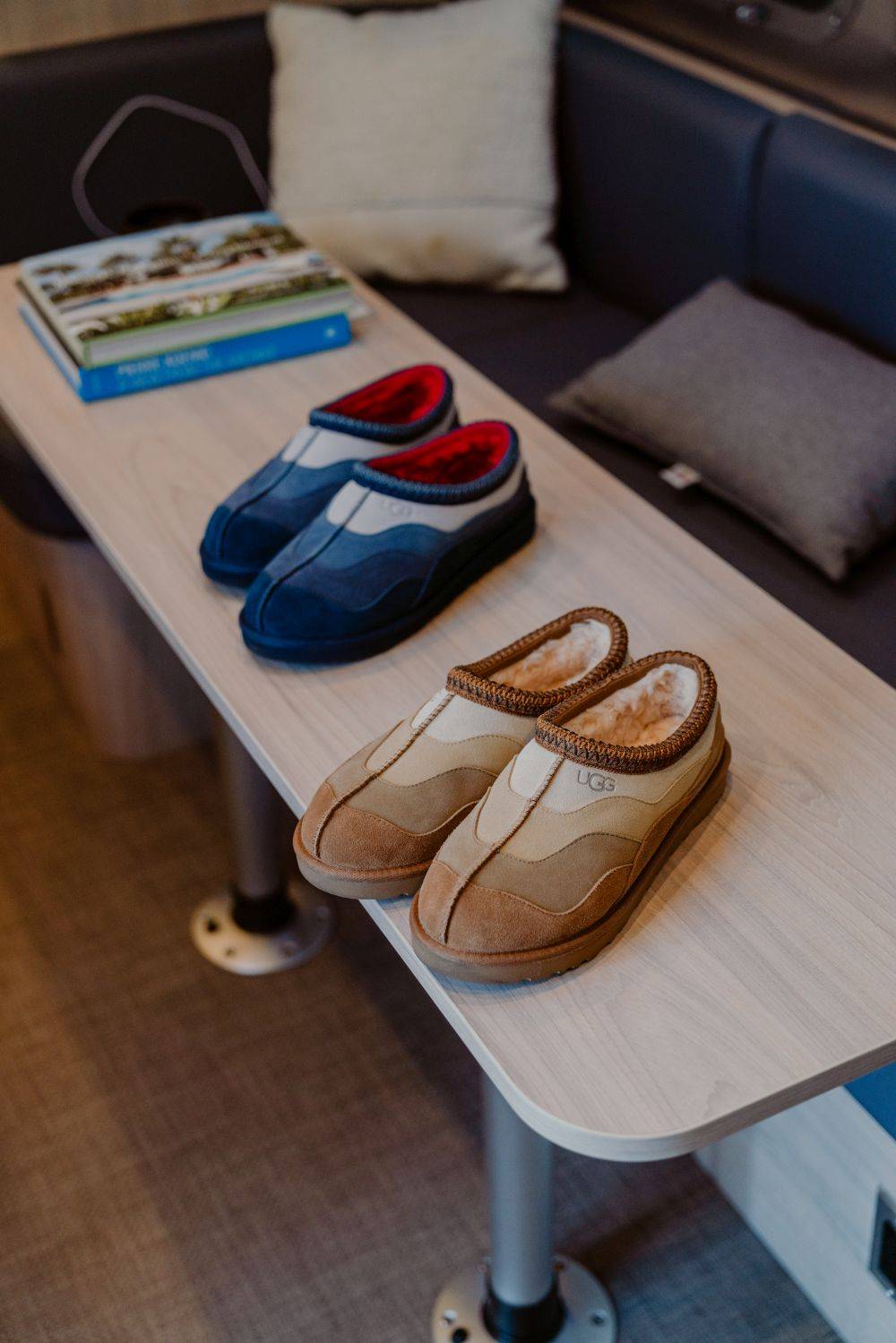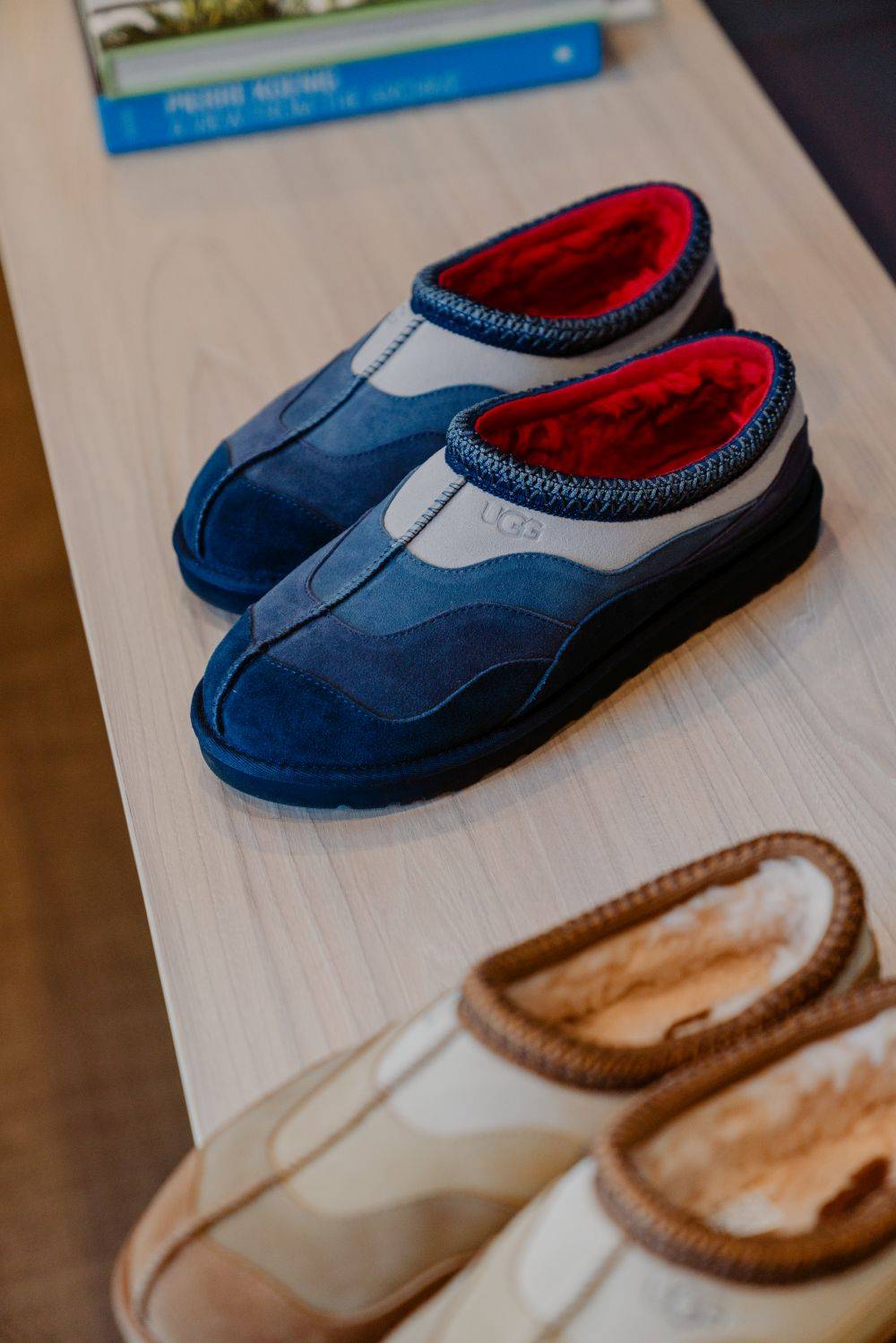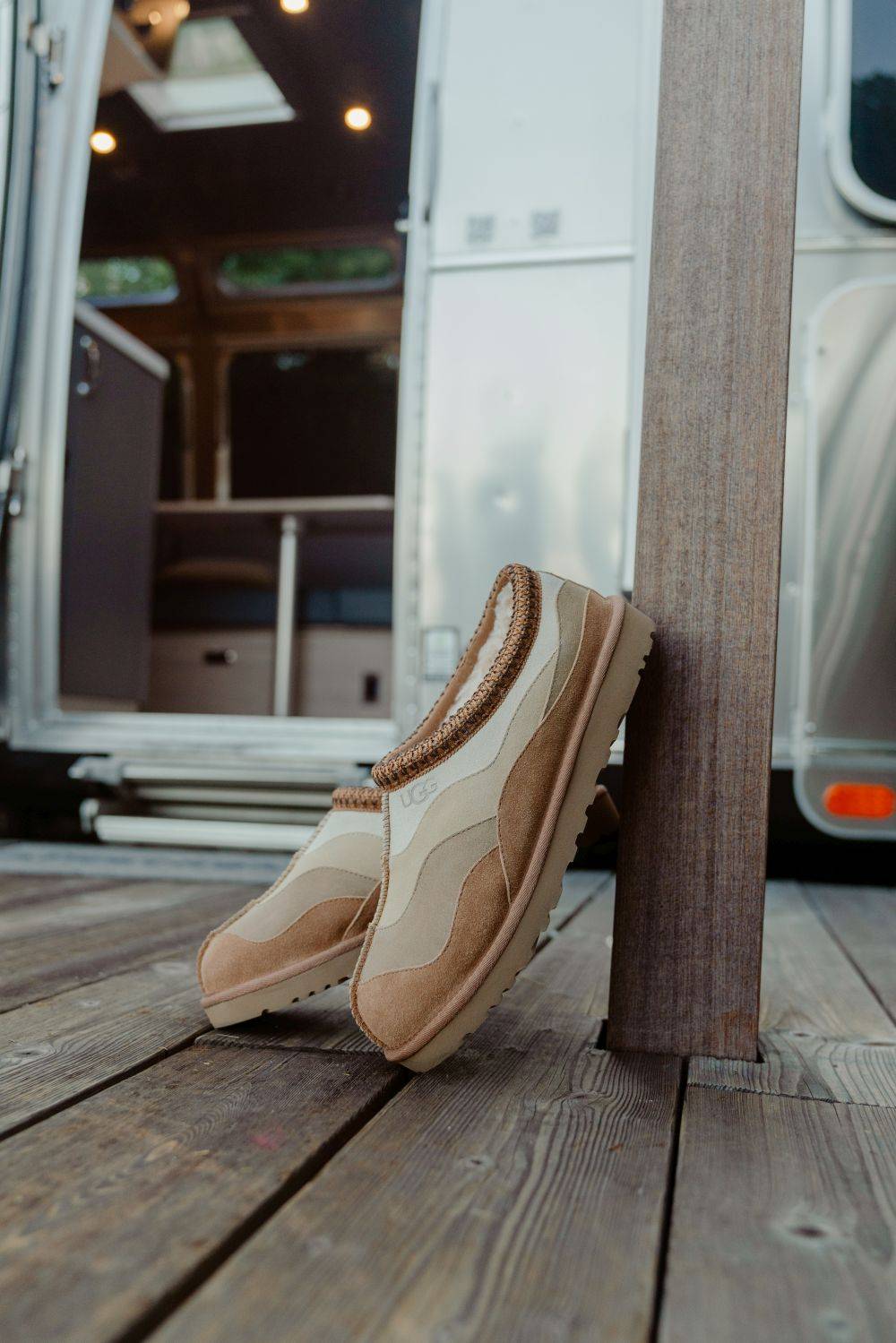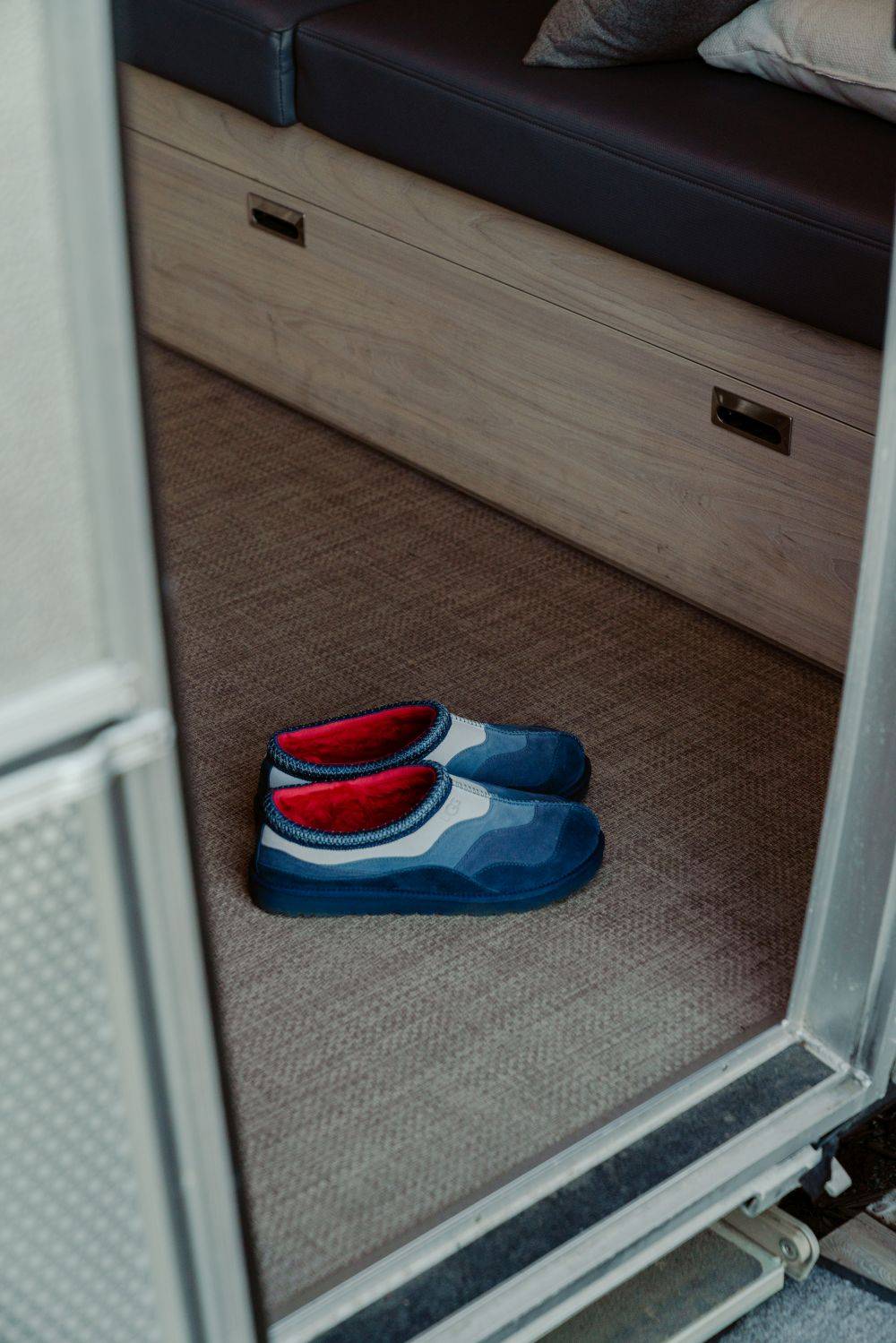 About Shoe Palace:
In 2023 Shoe Palace will be celebrating 30 years of business. The footwear company currently has close to 200 locations across the country and a successful e-commerce website. The retailer is one of the most trusted names in the industry. Shoe Palace is the realization of a dream its founder, Agob Mersho, believed could only be accomplished in America. His goal from the start was simple, he wanted to provide a better life for his wife and five kids. In 1978, Agob made the bold choice to move his family from their home country of Syria to the United States. It took 15 years of trial and error, but eventually the first Shoe Palace location opened its doors in the Bay Area of California in 1993.
About UGG:
Founded in 1978 by an Australian surfer on the coast of California, UGG® is a global lifestyle brand renowned for its iconic Classic boot. First worn by Hollywood royalty, fashion editors and then the world, UGG® designs and retails footwear, apparel, accessories, and homewares with an uncompromising attitude toward quality and craftsmanship. UGG® is an environmentally and socially conscious brand which strives to be socially just, economically inclusive, and environmentally restorative. Delivering more than $1.5 billion in annual sales, UGG® partners with the best retailers globally and owns concept and outlet stores worldwide in key markets, including New York, San Francisco, Los Angeles, Paris, London, Tokyo, Shanghai, and Beijing. For more information, please visit www.ugg.com.