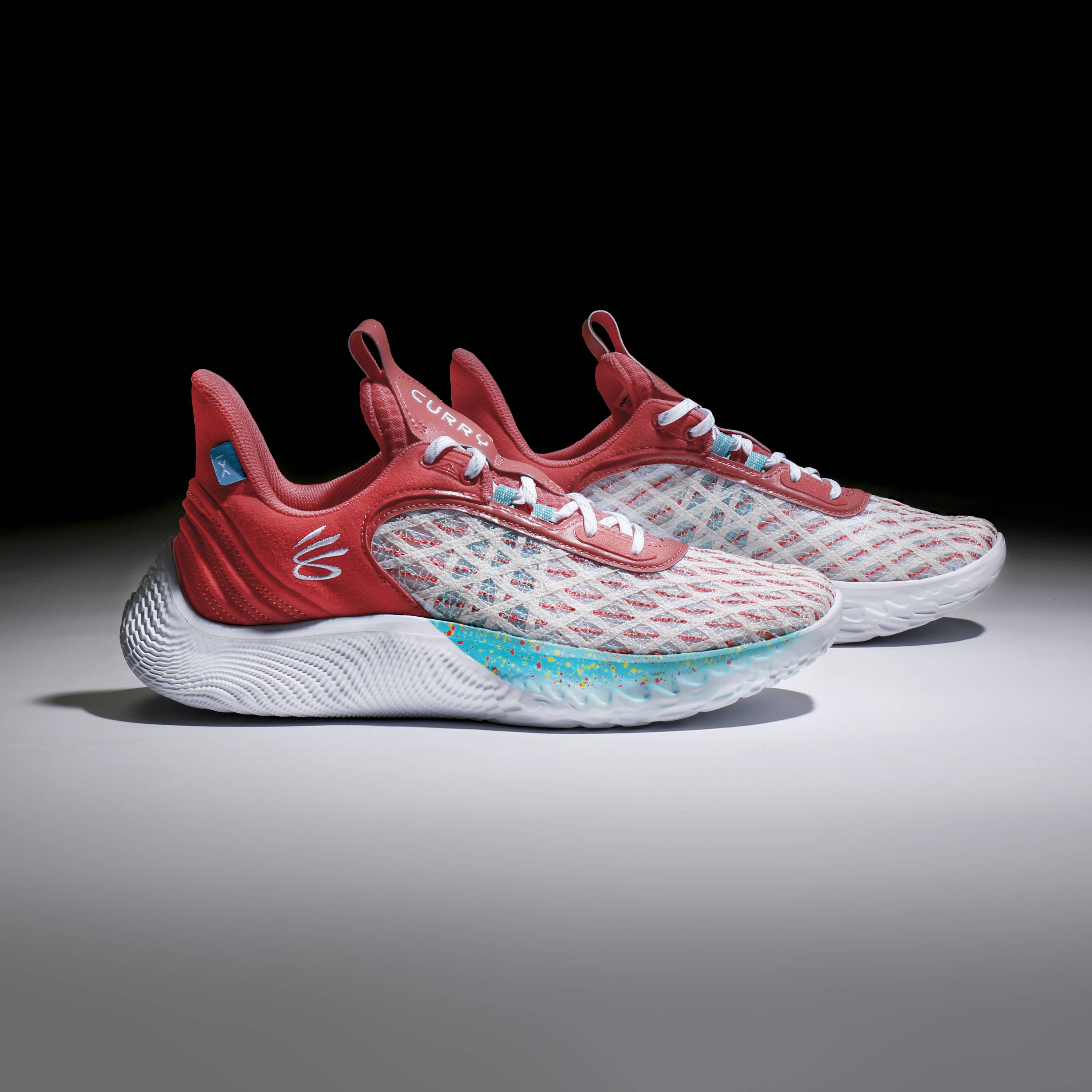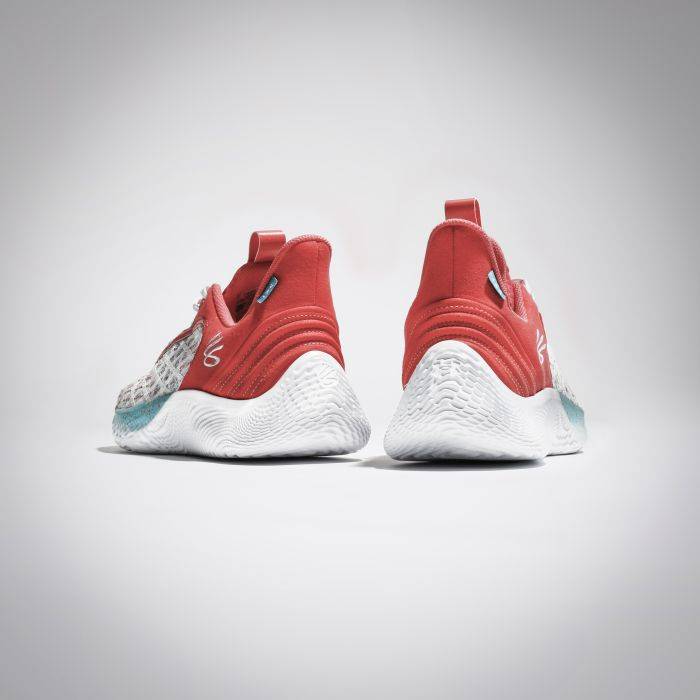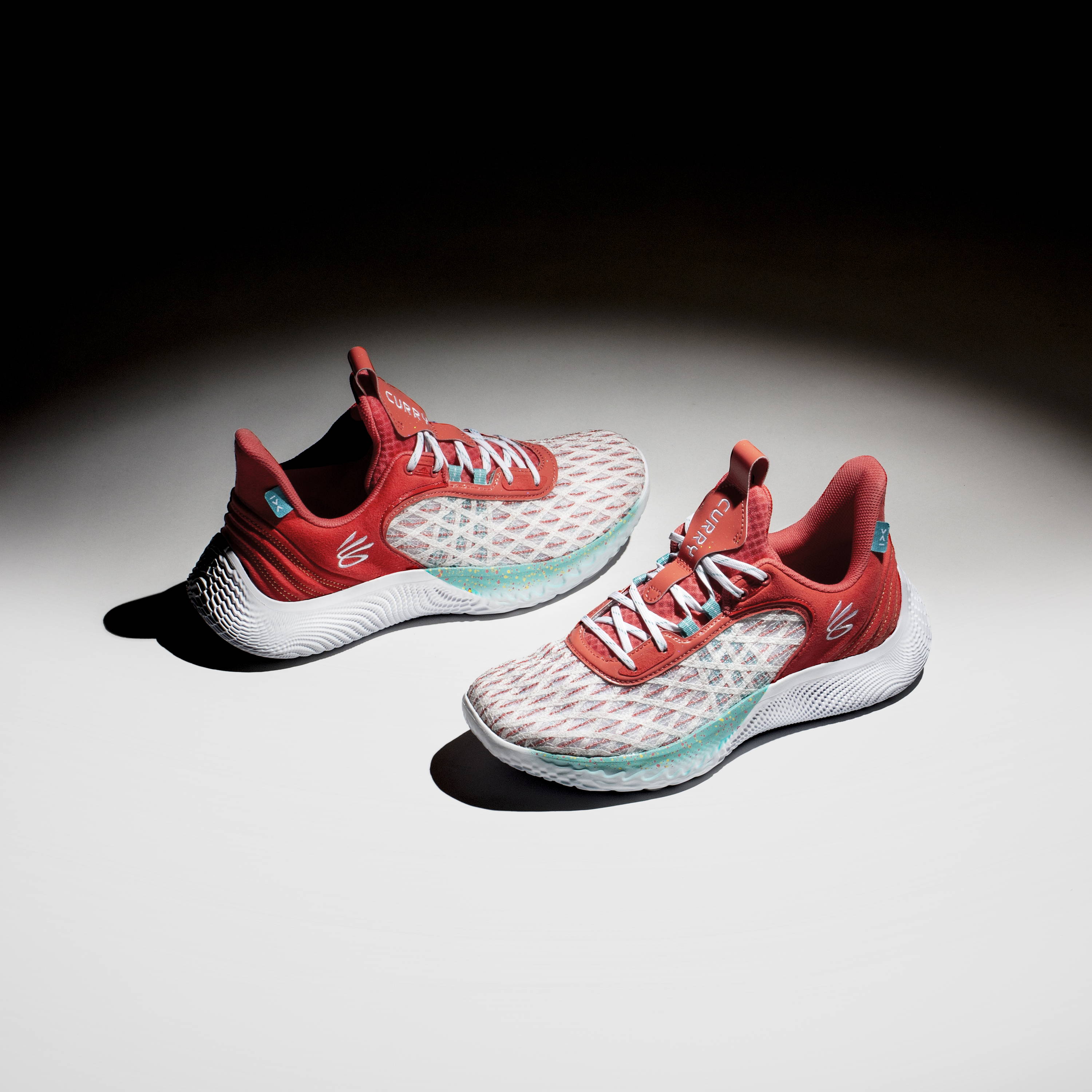 Golden State – July 25, 2022 – Stephen Curry is coming off arguably his greatest season as an NBA player. He led the Golden State Warriors to a fourth championship and earned his first MVP trophy for The Finals. Shoe Palace is partnering with Under Armour on a Curry Flow 9 that is inspired by a charity that is important to the Curry family.
Eat. Learn. Play. Foundation is focused on ending childhood hunger, making sure children have the tools needed for a quality education, and providing safe places for kids to be active. Stephen Curry and Ayesha Curry founded Eat. Learn. Play. Foundation in 2019. The Shoe Palace x Under Armour Curry Flow 9 "Eat. Learn. Play." can only be found at Shoe Palace. The exclusive shoe features a color makeup that pays tribute to the Eat. Learn. Play. Foundation. It is available in both Men & GS sizing.
The UA Flow is unlike any other shoe on the market. It is totally rubberless, which makes them light and with tremendous grip. It keeps your feet extremely secure while you play basketball. It has a breathable mesh tongue with pull tab for easy entry. It features a molded collar built into the upper for ultimate comfort. The Curry 9 Flow allows for a better feel that lets you to stop and start fast.
The Shoe Palace x Under Armour Curry Flow 9 "Eat. Learn. Play." releases July 29 at select Shoe Palace stores and on shoepalace.com.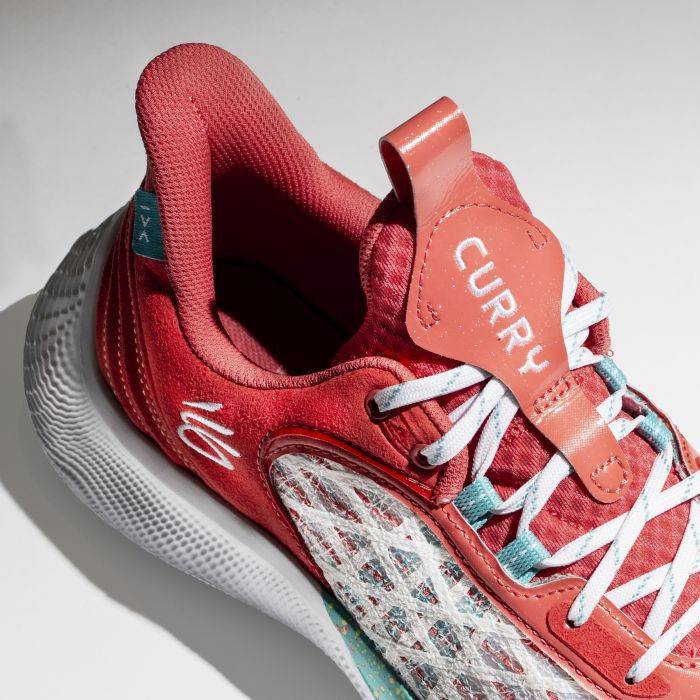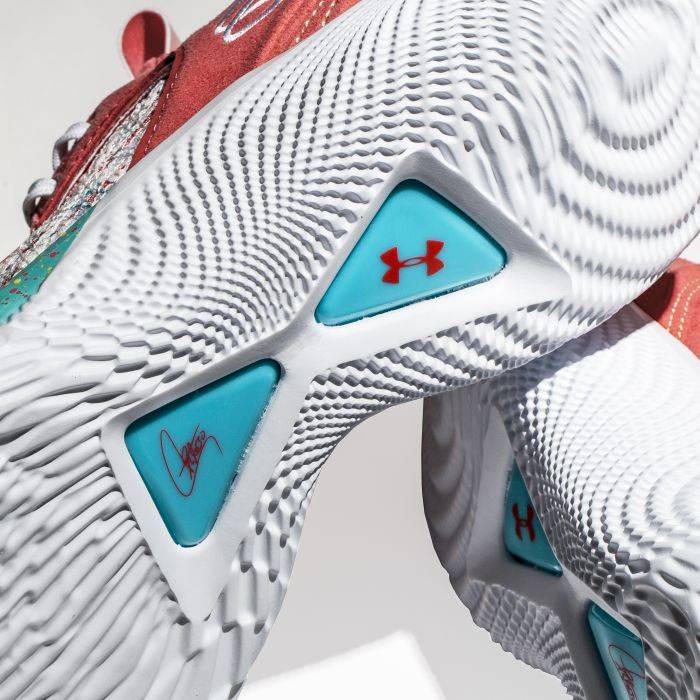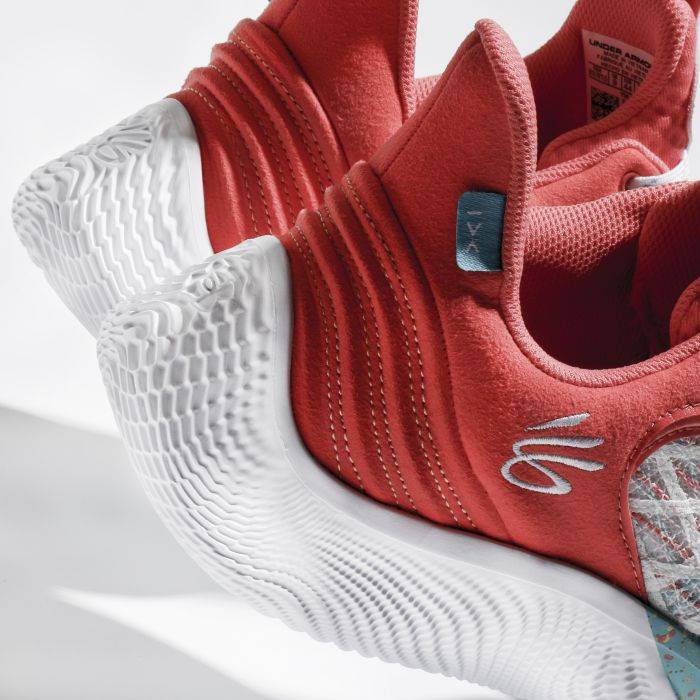 About Under Armour:
We create state-of-the-art products engineered to solve problems and make athletes better, as well as digital health and fitness apps built to connect people and drive performance. From our origins in Baltimore, where our global headquarters are located, we've grown into a multibillion-dollar brand made, sold, and worn worldwide. And we're just getting started.
About Eat. Learn. Play.
We launched Eat. Learn. Play. in 2019 because we see the tremendous need that exists all around us and want to do what we can to help improve the lives of kids and families in Oakland, the Bay Area, and across the country.
Eat. Learn. Play. positively impacts children in our community and beyond to live out their dreams. So, while we're happy with what we've accomplished in our first two years, we're very much looking ahead to continue growing our work in exciting new ways as we serve the community across our three issue pillars.
Our Mission
Eat. Learn. Play. Foundation is committed to unlocking the amazing potential of every child by fighting to end childhood hunger, ensuring students have access to a quality education, and providing safe places for all children to play and be active.
Our Focus
We focus on three vital pillars of a healthy childhood: nutrition, education, and physical activity. Our investments meet kids where they are most often - in school, at home, and in their neighborhood.
We hope you'll join us in unlocking the amazing potential of every child.
About Shoe Palace:
In 2023 Shoe Palace will be celebrating 30 years of business. The footwear company currently has close to 200 locations across the country and a successful e-commerce website. The retailer is one of the most trusted names in the industry with a list of partners that includes Nike, Jordan Brand, adidas, New Balance and many, many more. Shoe Palace is the realization of a dream its founder, Agob Mersho, believed could only be accomplished in America. His goal from the start was simple, he wanted to provide a better life for his wife and five kids. In 1978, Agob made the bold choice to move his family from their home country of Syria to the United States. It took 15 years of trial and error, but eventually the first Shoe Palace location opened its doors in the Bay Area of California in 1993.