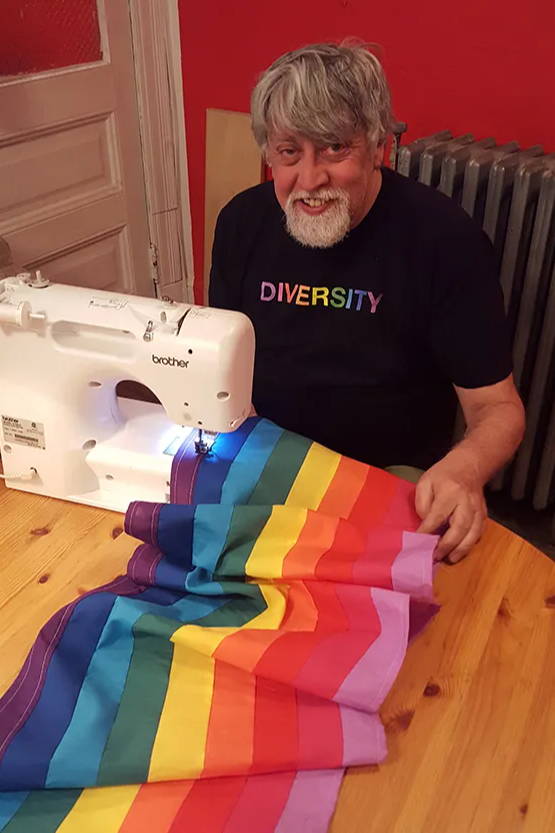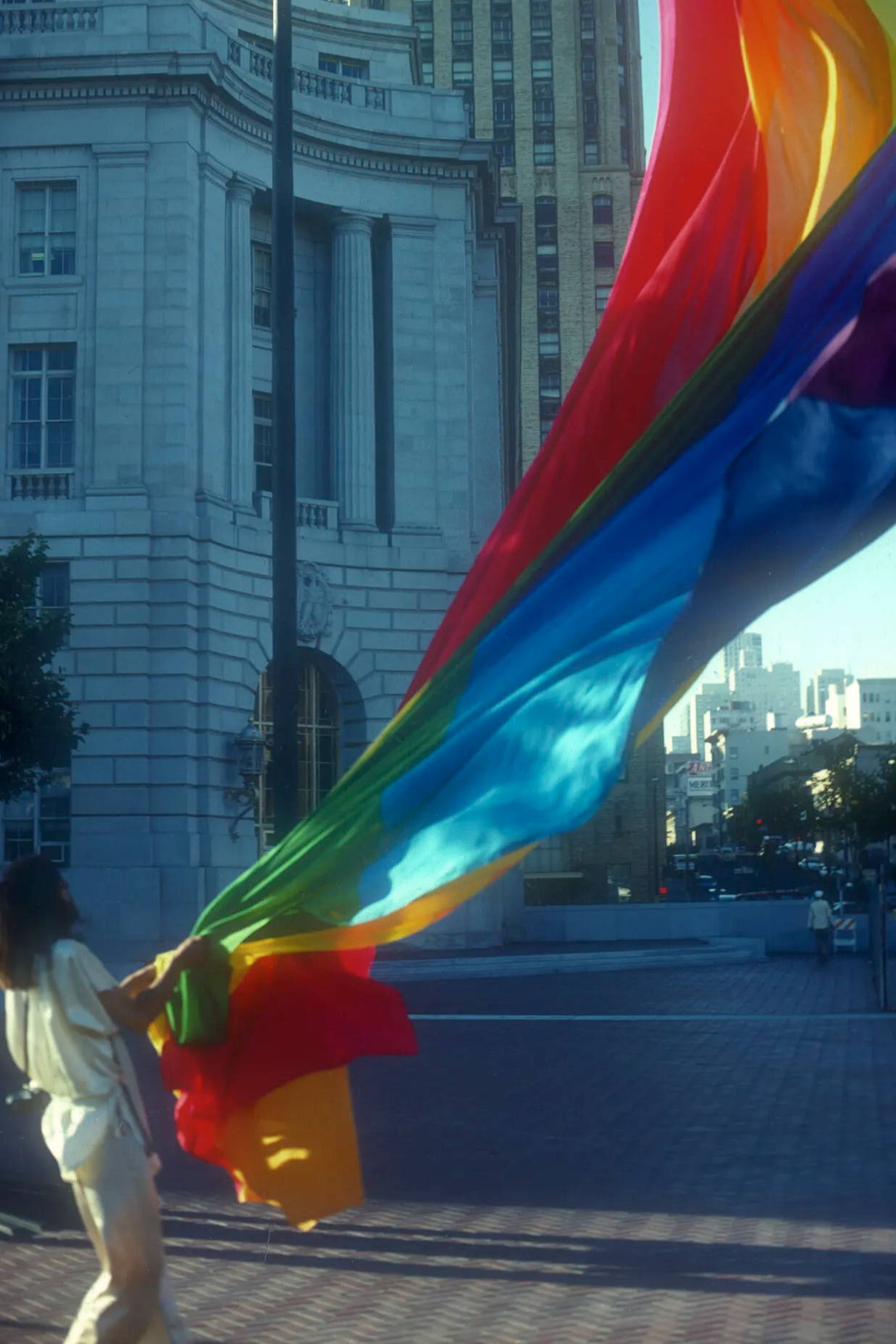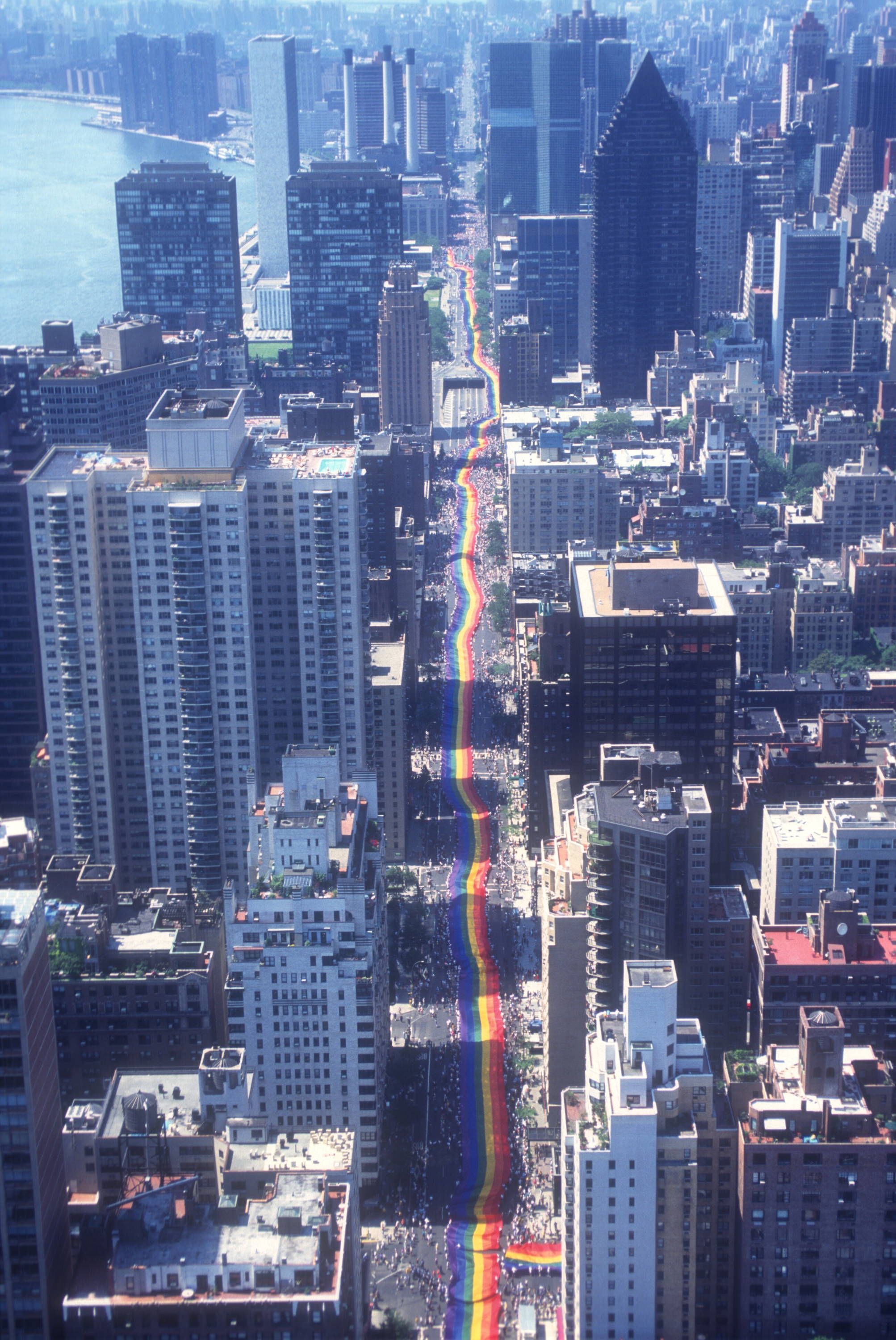 San Francisco – June 10, 2023 - Shoe Palace has created an apparel collection dedicated to the political activist, designer and flag maker, Gilbert Baker. Baker is possibly best remembered for his creation of the Rainbow Flag in 1978.
The Rainbow Flag has become a worldwide symbol of the LGBTQ+ movement. He created the flag because Harvey Milk (the first openly gay San Francisco supervisor) asked him to design a symbol to represent the LGBTQ+ community. Art was a salvation for Baker, and the flag was a symbol of hope for the artist and millions around the world.
Shoe Palace is honoring the life and art of Gilbert Baker with an exclusive collection that can only be found at Shoe Palace retail locations and on shoepalace.com. The line includes graphic tees, fleece shorts, a quilted vest, and a matching terry button up/shorts set. Each piece features art that the Shoe Palace design team crafted to honor the legacy and work of Baker. The Shoe Palace x Gilbert Baker collection is being released during Pride Month as a way to pay tribute to the mission of Gilbert Baker.
You can find the Shoe Palace x Gilbert Baker collection at Shoe Palace locations and shoepalace.com this Pride Month. A portion of the sales will be donated to the Gilbert Baker Foundation.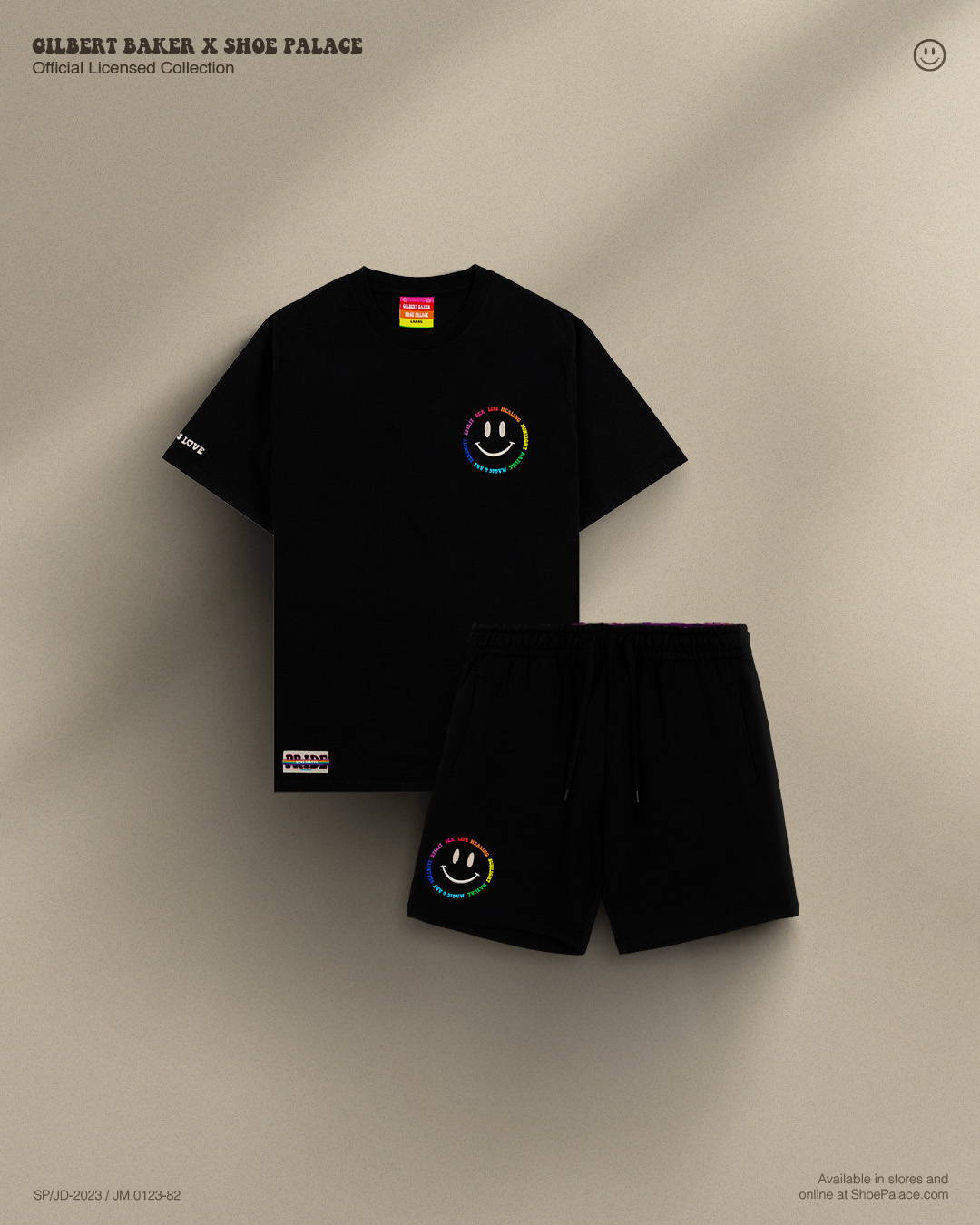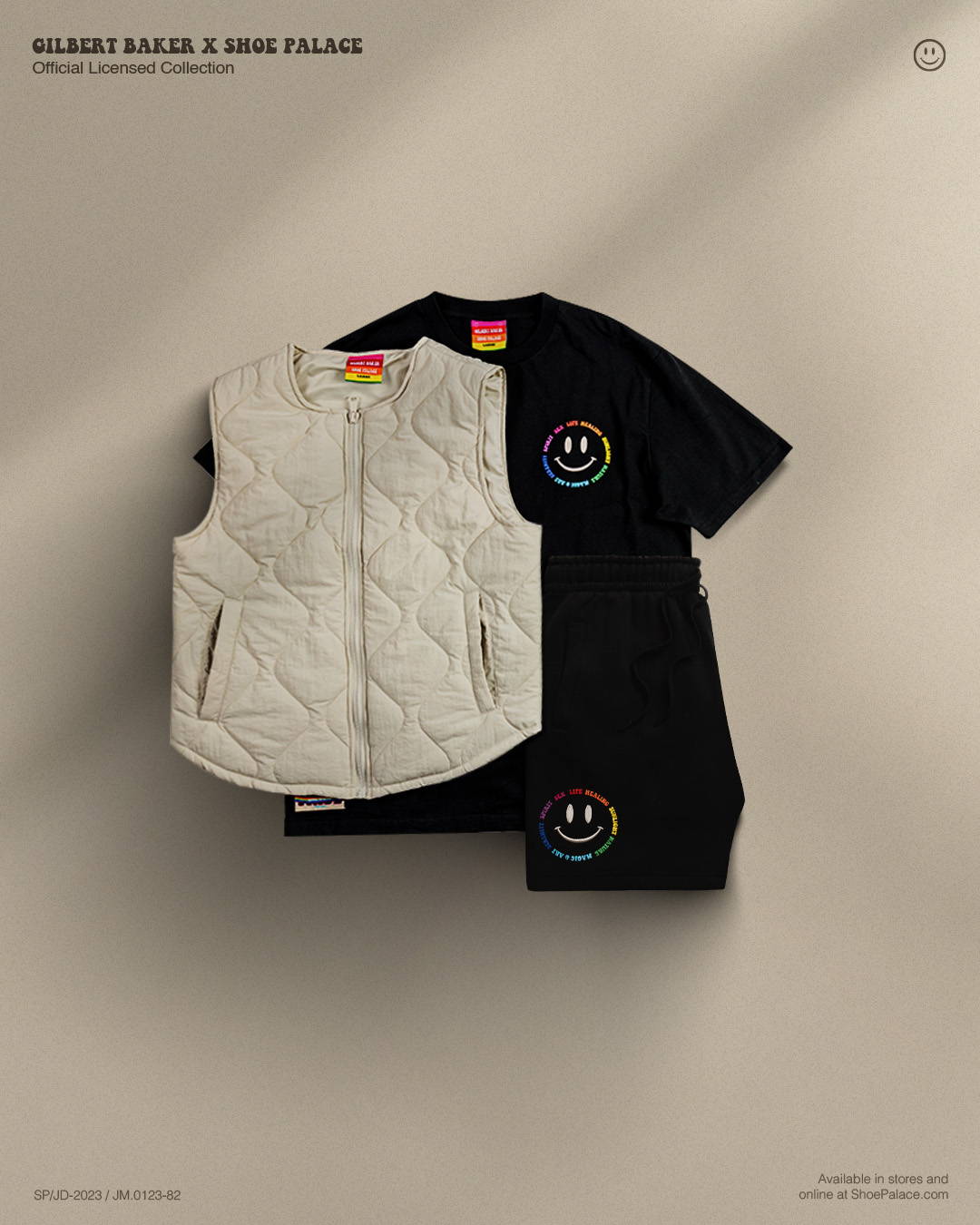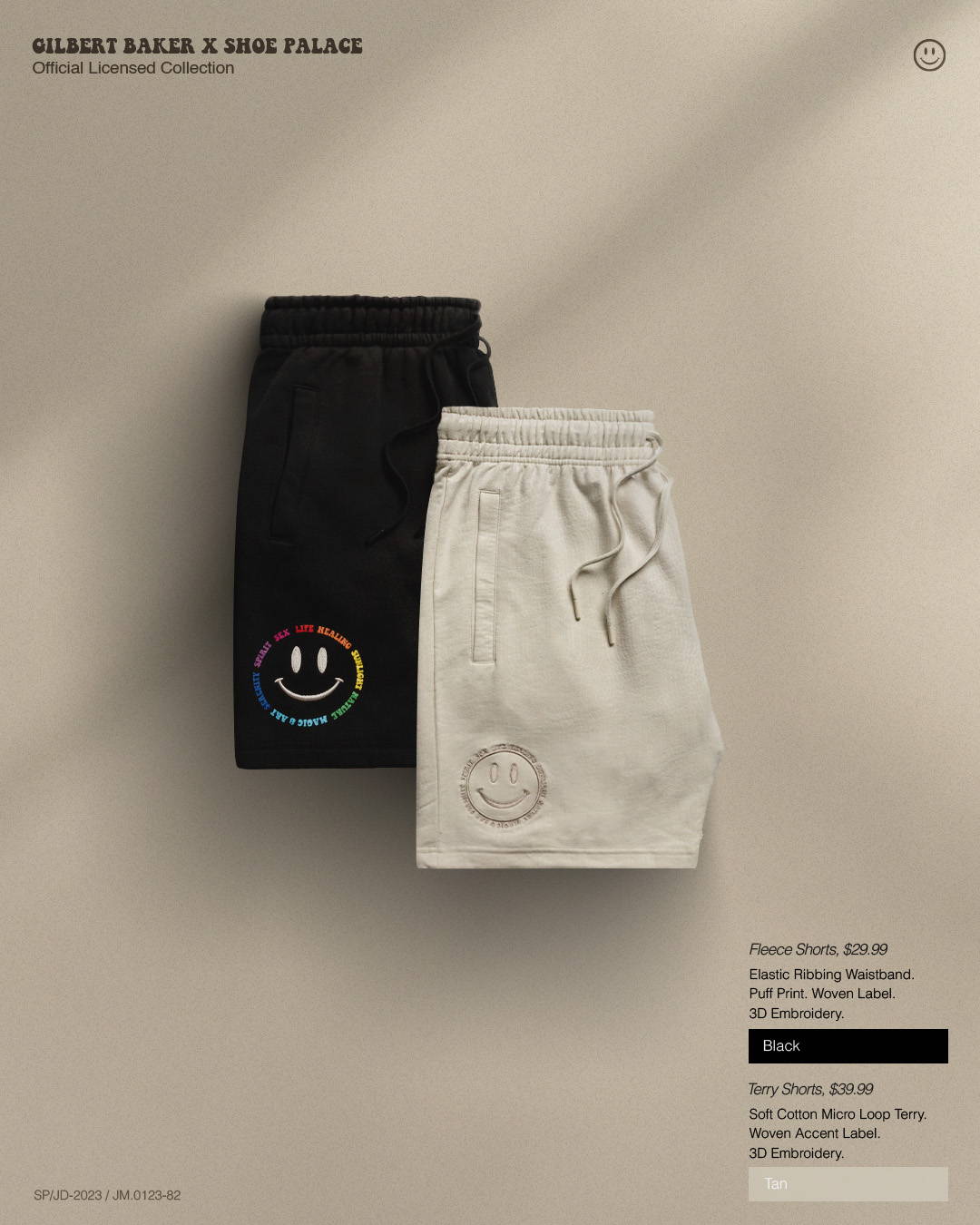 About Gilbert Baker
Gilbert Baker (1951-2017) was born in Kansas in 1951 and suffered while growing up in a conservative state. He was drawn to art and fashion design as a child, which alienated him from peers. He hoped that being drafted into the US Army would be his escape, but he encountered severe homophobia during his time in basic training. When he opted to become a medic, Gilbert was stationed in San Francisco. There he found a home as an openly gay man, thriving in the counterculture movement of the post-Stonewall era.
Baker eventually became a world-famous political activist, designer, and flag-maker who created the Rainbow Flag in 1978. Over the next four decades, his creation would become embraced across the world as the universal symbol of the lesbian, gay, bisexual, and transgender (LGBT) movement.
Gilbert's work as a vexillographer (flag maker) spanned nearly four decades and includes distinctions for creating two flags that attained world records for their length.
About Shoe Palace
In 2023 Shoe Palace will be celebrating 30 years of business. The footwear company currently has close to 200 locations across the country and a successful e-commerce website. The retailer is one of the most trusted names in the industry with a list of partners that includes Nike, Jordan Brand, Adidas, New Balance, and many, many more. Shoe Palace is the realization of a dream its founder, Agob Mersho, believed could only be accomplished in America. His goal from the start was simple, he wanted to provide a better life for his wife and five kids. In 1978, Agob made the bold choice to move his family from their home country of Syria to the United States. It took 15 years of trial and error, but eventually the first Shoe Palace location opened its doors in the Bay Area of California in 1993.