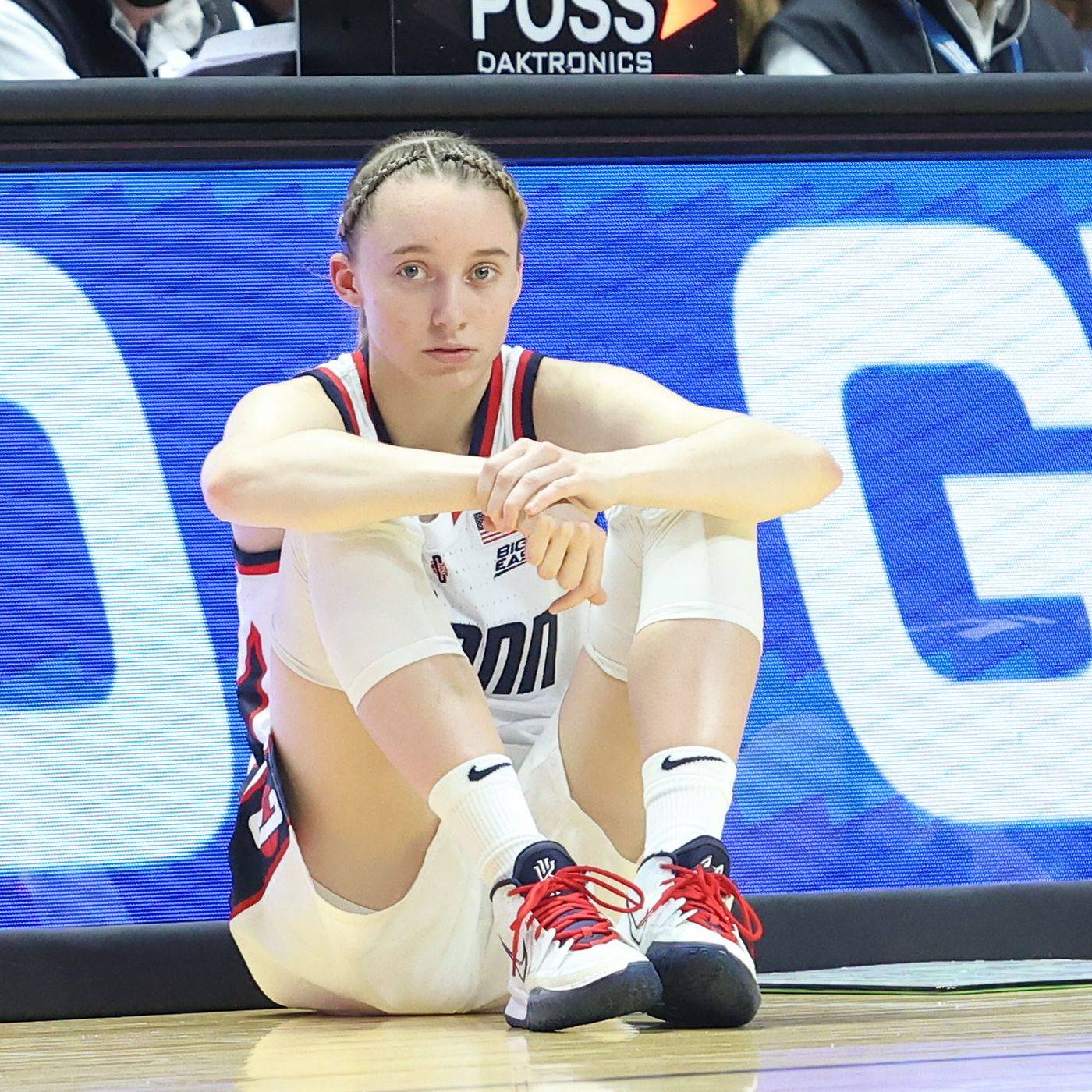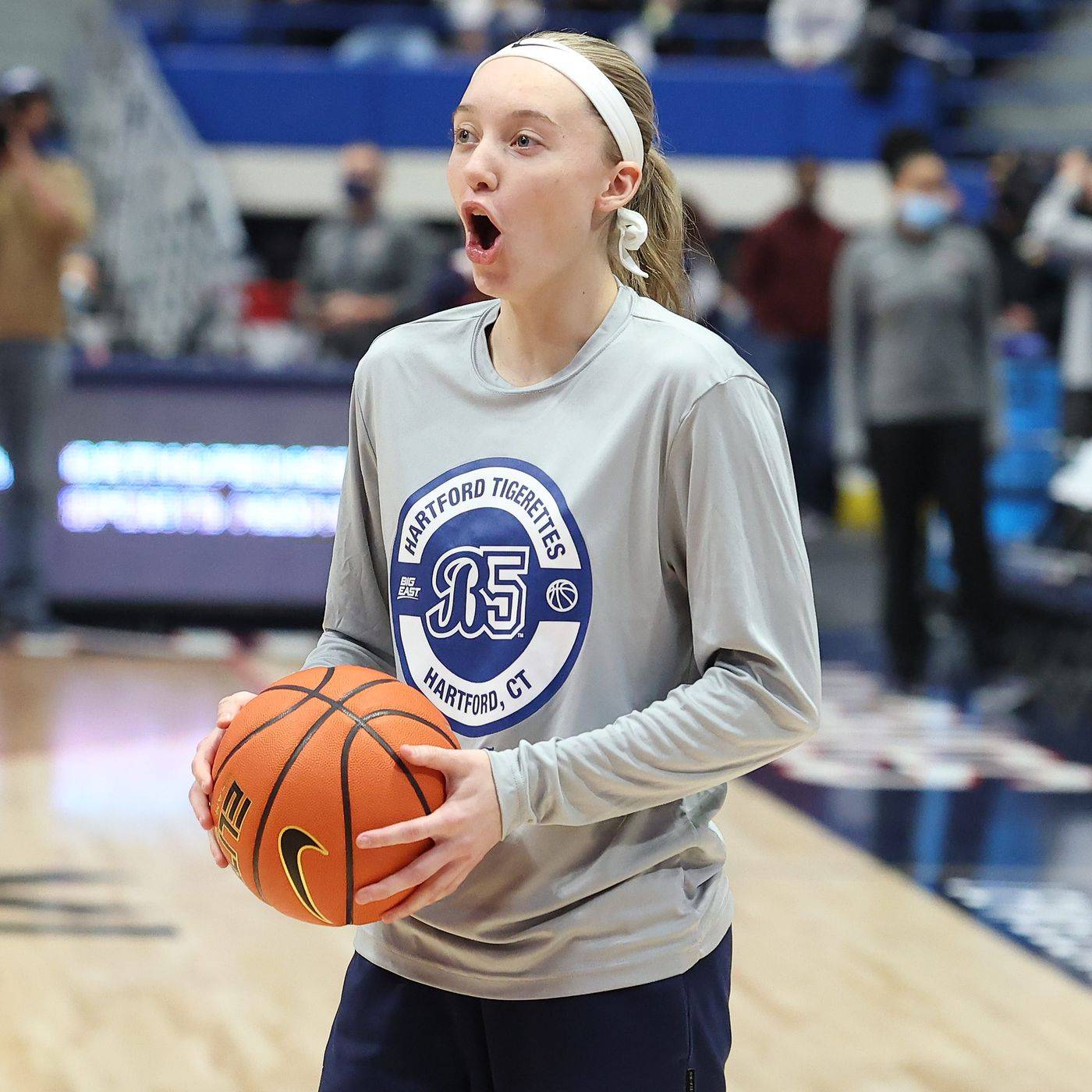 In honor of March Madness & Women's History Month – read about women's basketball star, Paige Bueckers.
In only a little bit more than a year playing women's college basketball, for the Connecticut Huskies, Paige Bueckers has made a name for herself based on her accomplishments on and off the basketball court. In a world where women athletes can often unfairly be ignored and marginalized, Bueckers has made it impossible to overlook her talents. At the age of 20 years old the point guard is quickly becoming the face of women's basketball.
On The Court
Paige Bueckers is currently in her sophomore season for the Huskies Women's Basketball team. Sadly, she has missed a large majority of her second season with the basketball powerhouse due to injury. There is hope that she can play, realistically not at 100%, for the upcoming NCAA Women's Basketball tournament. When Bueckers was healthy, during her Freshmen season for UConn, she was an unstoppable force. Her first season as a Husky, she was honored as the Associated Press Player of the Year, Big East Player of the Year and Freshman of the Year. She led her team to the Final Four and averaged 20 points a game and almost 6 assists.
Off The Court
Bueckers's spectacular freshmen season has made her a regular on ESPN and the focus of numerous YouTube highlight mixtapes. Her performance, personality and swager has made her a superstar. In 2021, the NCAA made a revolutionary decision to allow collegiate athletes to profit off their name, image, and likeness. This is also known as the "NIL" rule. It has long been a topic for debate, should college players earn compensation for playing collegiate sports? While players won't be paid for their play, they now have the chance to earn money off the court with the NIL rule. Paige Bueckers was one of the first amateur athletes to benefit from this new practice. Gatorade signed her to an endorsement deal that makes Bueckers the first college athlete to ever sign with the legendary brand. She joins icons like Serena Williams and Michael Jordan as endorsers for the sports themed drink maker. The collaboration also makes sense since Bueckers was named Gatorade Player of the Year while she was in high school.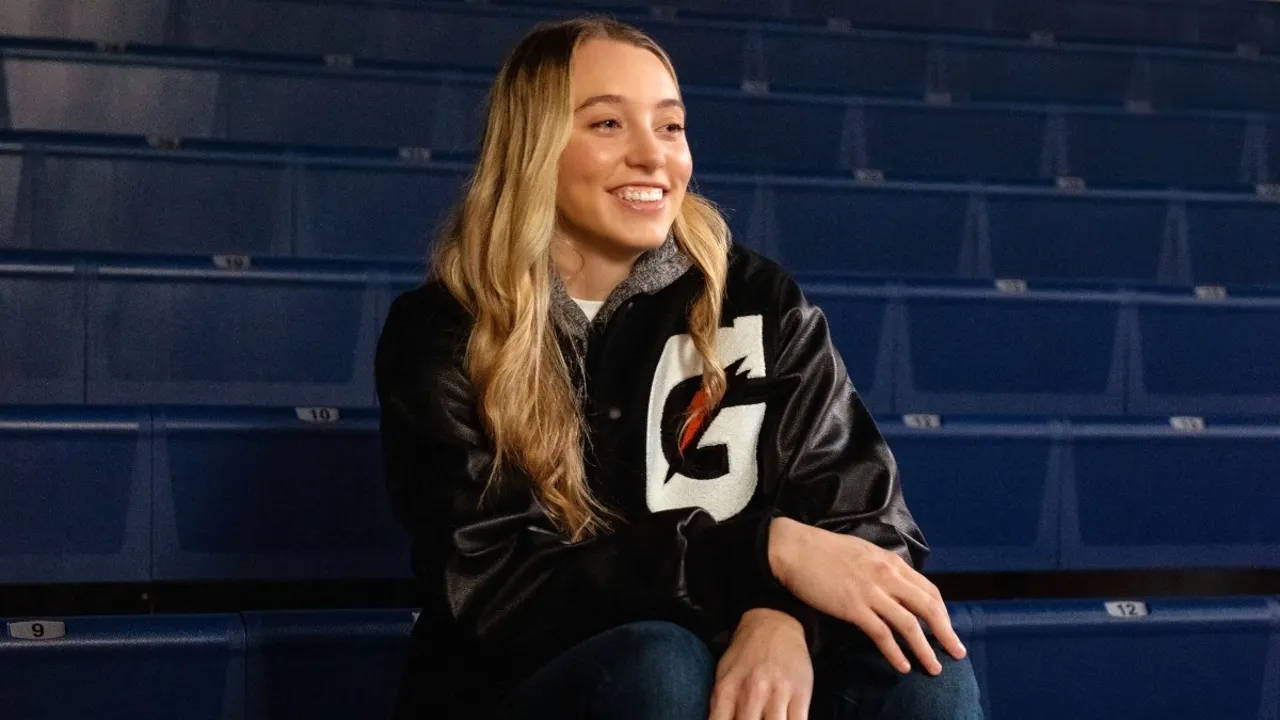 Stardom
Paige Bueckers has a bright future on and off the court. At 20 years old, her best moments are ahead of her. She has a great shot at being the number one pick in the WNBA Draft when she is eligible, and more endorsement deals are undoubtedly on deck. The future is bright for Paige Bueckers and as a result, the future is bright for women's athletics.
Paige Bueckers Awards
2021 Wooden Award winner
2021 Naismith Trophy winner
2021 AP Player of the Year
2021 USBWA Player and Freshman of the Year
2021 WBCA, AP and USBWA First Team All-American
2021 WBCA Freshman of the Year
2021 Final Four All-Tournament Team
2021 NCAA Tournament River Walk Region Most Outstanding Player
2021 BIG EAST Player and Freshman of the Year
2021 BIG EAST Tournament Most Outstanding Player
2021 All-BIG EAST First Team
2021 BIG EAST All-Freshman Team
2021 espnW Player and Freshman of the Year
IN THE UCONN RECORD BOOKS
Set the UConn single-game assist record (14) at Butler (2/27/21)
Freshman season record holder for assists (168)
You can find a large selection of Women's shoes and apparel on shoepalace.com.
- Adam C. Better