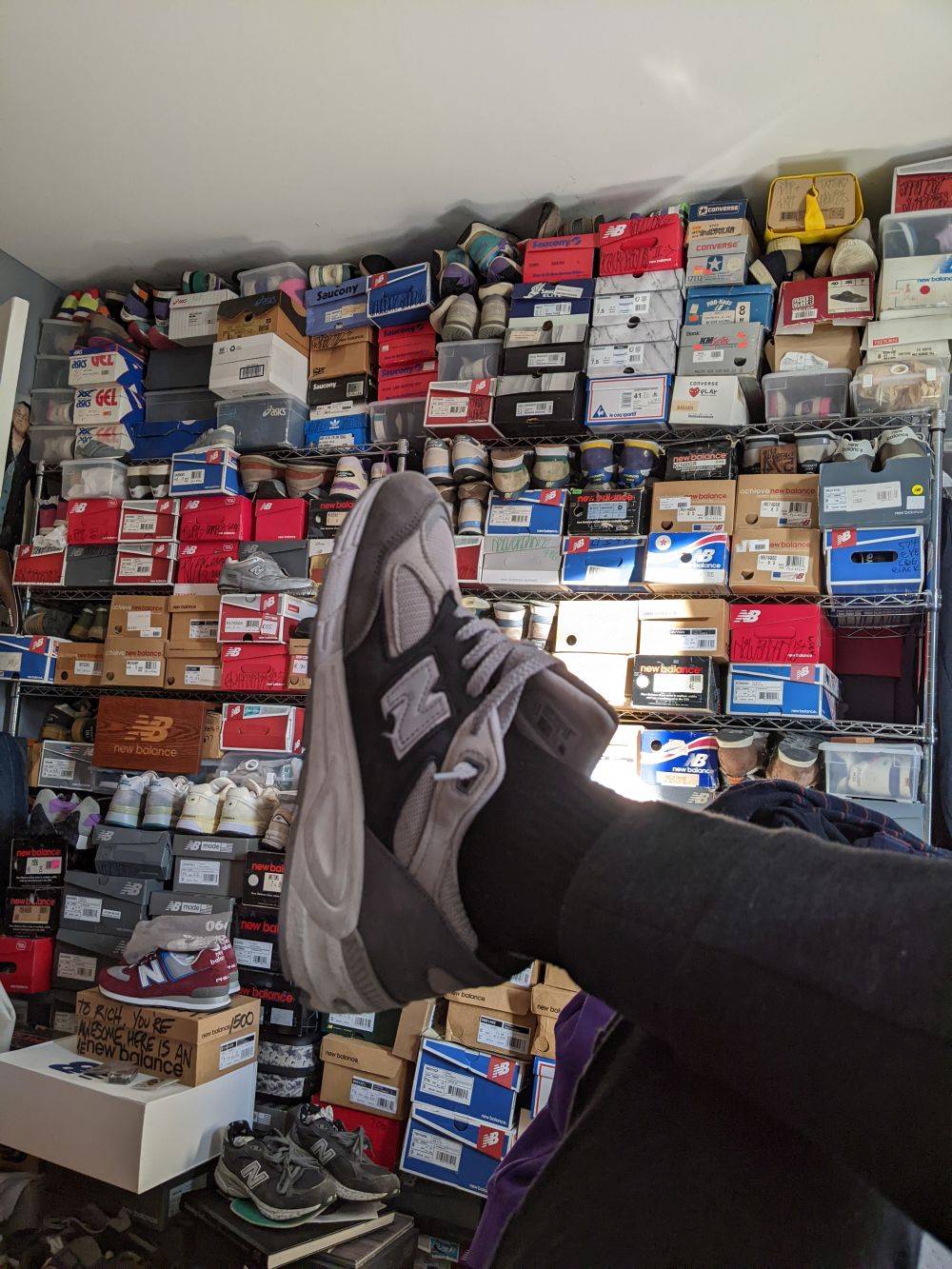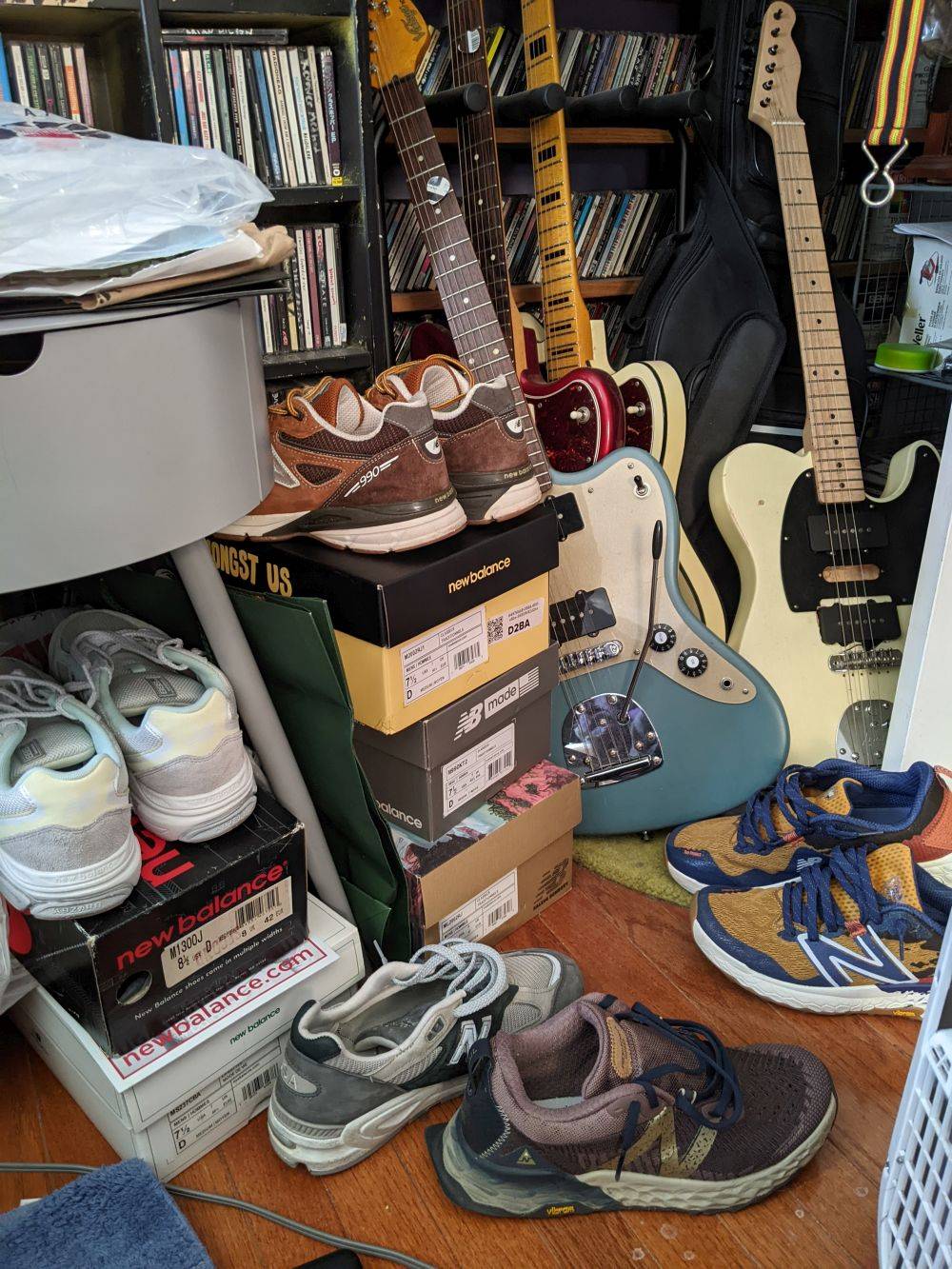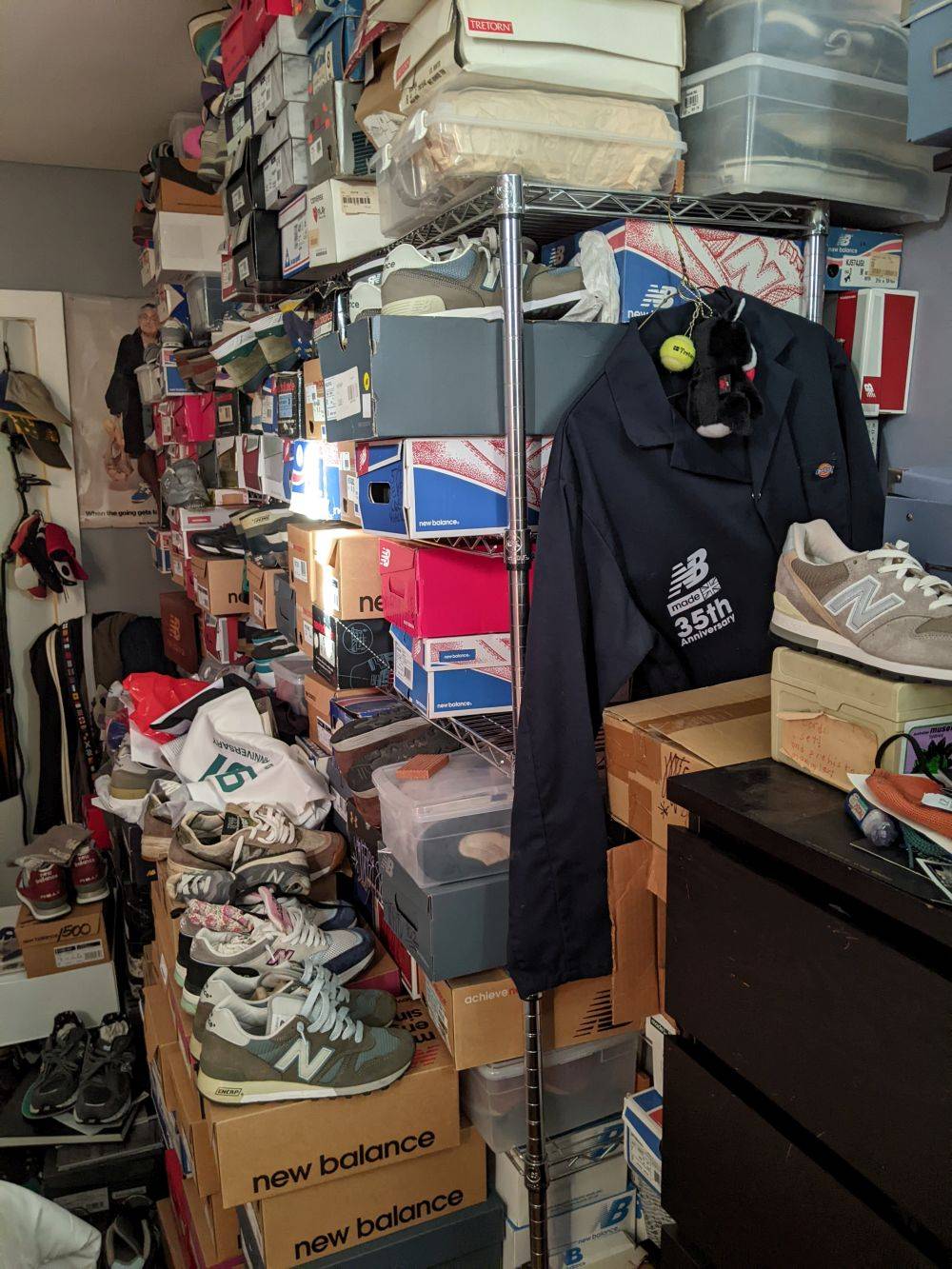 Richie Roxas has been collecting New Balance sneakers for nearly 30 years. You can find the collector on Instagram, @newbalance365. We spoke to Richie about his life as a NB collector.
When did you fall in love with New Balance?
I did not fall in love with NB at first. It was not until I owned 4 or 5 pairs that I realized how comfortable, stylish, and dope they were.
Do you remember your first pair of New Balance sneakers?
My first pair of New Balance sneakers was the New Balance 496. Made in USA and retailed for only $40 back then! To this day, it remains one my all-time favorite models. An underrated model in my opinion.
What model of New Balance sneakers are your favorite?
My favorite model will always be the 1300. Classic and simple…but not too simple. Sleek shape. Timeless color combo. Goes with any outfit. Comfortable and durable as well.
What is your favorite New Balance memory?
My favorite New Balance memory was getting the chance to visit the factory in Flimby, UK. I was given the chance to design the 1500 and watch it get made into a custom one-of-one for me. It was a bucket list moment for sure!
Have you ever worked with New Balance?
I worked for New Balance for 5 years at a store in Philadelphia. Aside from New Balance renting out some of my vintage pairs for displays and exhibitions, I have done random consulting work for them too.
How many pairs do you have in your collection?
I stopped counting a few years ago, at around 450 pairs. I have around 600 pairs now…maybe more. I do not know for sure. I do not really care to know the exact number.
Do you have any grails in your collection?
I have a few grails in my collection. Lots of vintage and original models. Some random samples, one-of-ones, customs. Still missing a few grails though. I will never be satisfied. There is always something to look out for.
Do you have any advice for young people who are looking to start a sneaker collection?
Sneaker collecting is for everyone. I do not like how elitist and exclusionary it has become. Who do kids have to look up to if they are interested in sneakers? Famous people, professional athletes, successful musicians, resellers...people with a lot of money. I do not have or make a lot of money, and I never have. Sneaker collecting is something I am enthusiastic about, and I have found a way to do it. I hope kids realize that there are things out there worth collecting, and have value, beyond "market value."
- Adam C. Better