Food is something we all need to live, and thus we are all true fans of food. Everyone likes some sort of food. We all need food, and we all need shoes. Yes, some food is fancier, or healthier than others. And some shoes are fancier and more expensive than others.
Below are some of our favorite Sneaker x Food collaborations.
Nike SB Dunk 'Chicken and Waffles' (2016)
Chicken and Waffles is a world famous meal. The odd pairing works perfectly together. In 2016 Nike honored the meal with its own pair of Nike SB Dunks. The "Chicken and Waffles" Nike SB Dunk feature a waffle textured upper with syrupy swooshes. There are Chicken and Waffles graphics on the insoles. The Dunk is one of the most detailed sneaker tributes to food and an all-time classic Nike sneaker.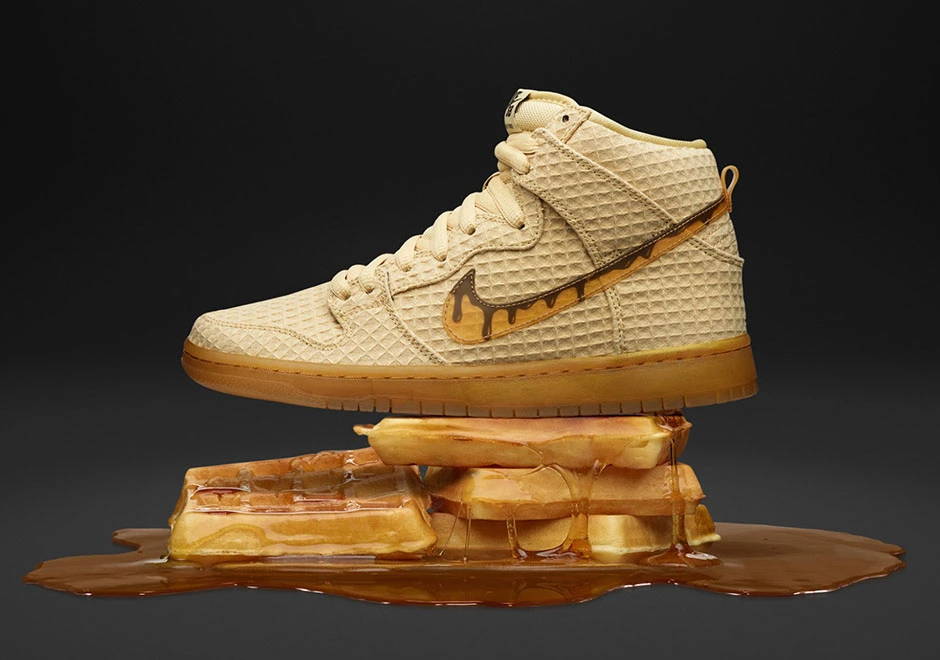 Nike Kyrie 2 'Ky-Rispy Kreme' (2016)
There was a time when Kyrie Irving and Nike were great partners. Yes, the relationship has soured, but in 2016, they joined forces for a memorable sneaker. Kyrie Irving had a love of donuts, like we all do, especially Krispy Kreme donuts. Nike celebrated his obsession with the Nike Kyrie 'Ky-Rispy Kreme.' The shoe featured a color makeup that replicated the colors of the Krispy Kreme logo. The shoes also came in special packaging that mirrors the way Krispy Kreme packages its donuts.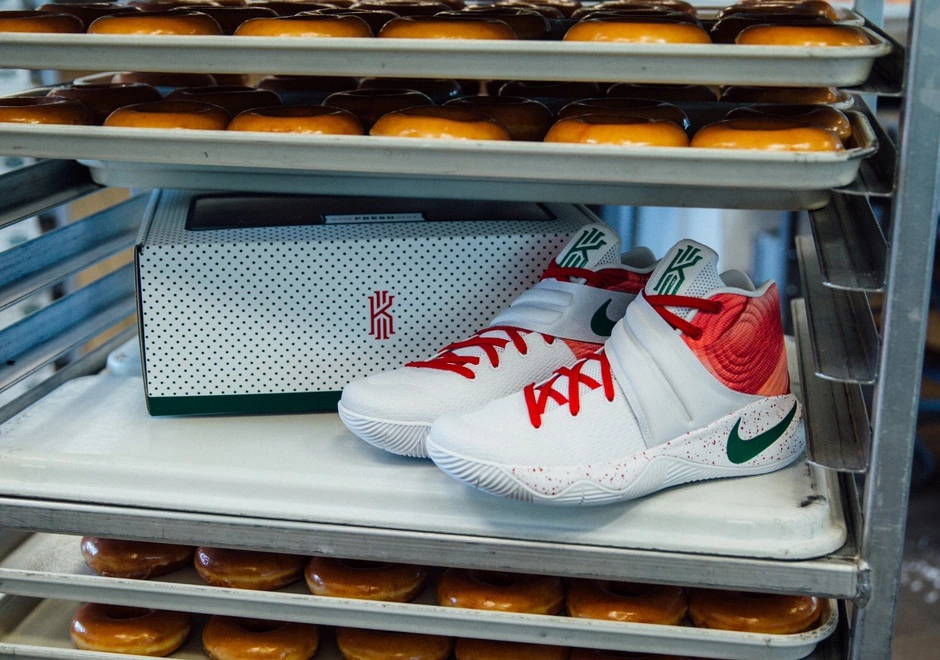 Pizza Hut 'Pie Tops' (2017, 2018)
Everyone's favorite food is pizza, it is a fact. Pizza Hut has been in the pizza game forever. In 2018, Pizza Hut decided to take its expertise about pizza and apply it to sneakers. The 'Pie Tops' from Pizza Hut were so popular that two styles of the shoes were made, in 2017 and 2018. The shoes were not just stylish, they also gave you the ability to order from Pizza Hut using the sneaker. The Pie Tops were extremely limited and will cost you a lifetime's worth of Pizza Hut on the secondary market.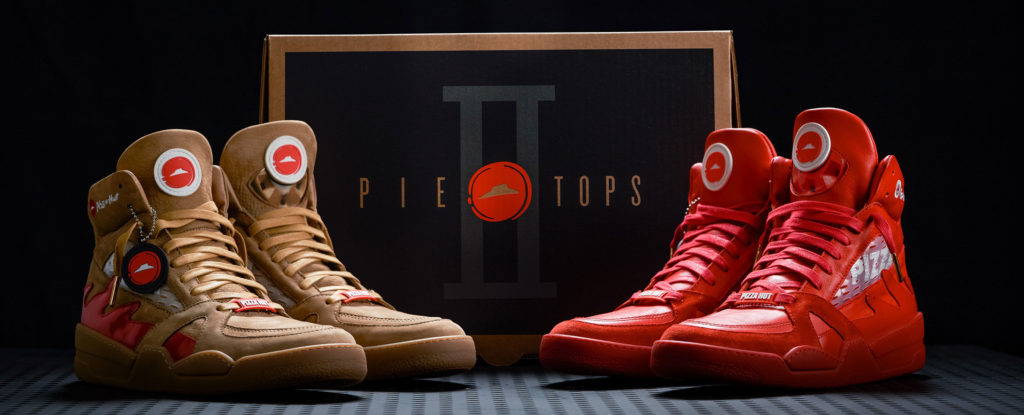 Under Armour Curry 7 'Sour Patch Kids' (2019)
Candy counts as food. Probably? Who knows. But there is no debate that Sour Patch Kids are one of the best candies, or foods, around. Stephen Curry agrees and Under Armour created a Curry 7 in 2019 that was dedicated to Curry's love of Sour Patch Kids. The Curry 7 came in two Sour Patch Kids inspired colorways – lime and peach. The shoes featured Sour Patch Kids branding, and so did the packaging. The Under Armour Curry 7 'Sour Patch Kids' captured the fun of the world famous candy.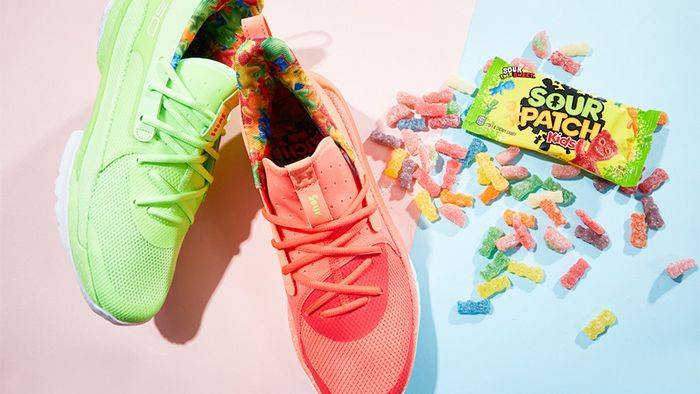 Ben & Jerry's x Nike SB Dunk Low 'Chunky Dunky' (2020)
Ben & Jerry's Ice Cream is beloved across the world. Much like Nike, Ben & Jerrys is a leader in its field. In 2020, Nike and Ben & Jerrys teamed up for one of the most popular sneakers in recent memory. The Ben & Jerry's x Nike SB Dunk Low 'Chunky Dunky' was impossible to find at retail and quickly became red hot on the secondary market. To this day, it is still considered one of the most desirable sneakers out there. The color scheme, and fun partnership, turned the 'Chunky Dunky' into an icon.
- Adam C. Better