Sneaker collaborations are commonplace today. Films, Food, and other pieces of pop culture are consistently receiving partnerships from some of the biggest names in the sneaker world.
Beverages, everything from beer to soda, have also been the subject of sneaker collabs. Below are some of our favorite Sneaker x Drink collaborations.
Coca-Cola x Puma Collection (2022)
Coca-Cola is the number one soft drink of all time. The logo, artwork and packaging of Coca-Cola is all iconic. The taste of Coke is also singular in the world of soda. The Coca-Cola x Puma collection released in 2022 and paired classic PUMA styles with memorable Coca-Cola iconography.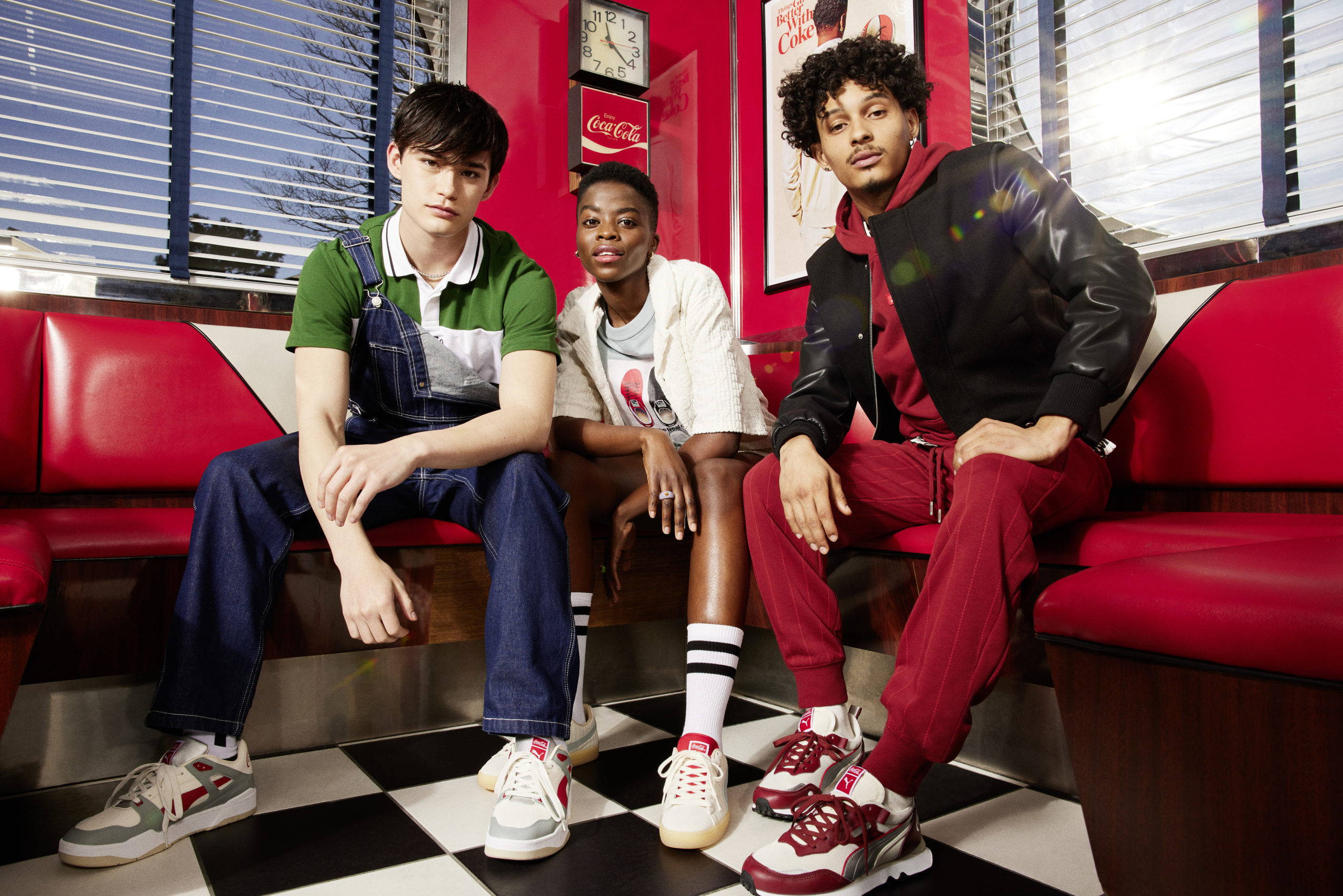 Jarritos x Nike SB Dunk (2023)
The Mexican beverage company, Jarritos, is an interesting choice for a sneaker collaboration. The SB Dunk line has given Nike license, and the confidence, to do some interesting and surprising projects. The Nike x Jarritos SB Dunk uses a color scheme and the logo from the famous beverage.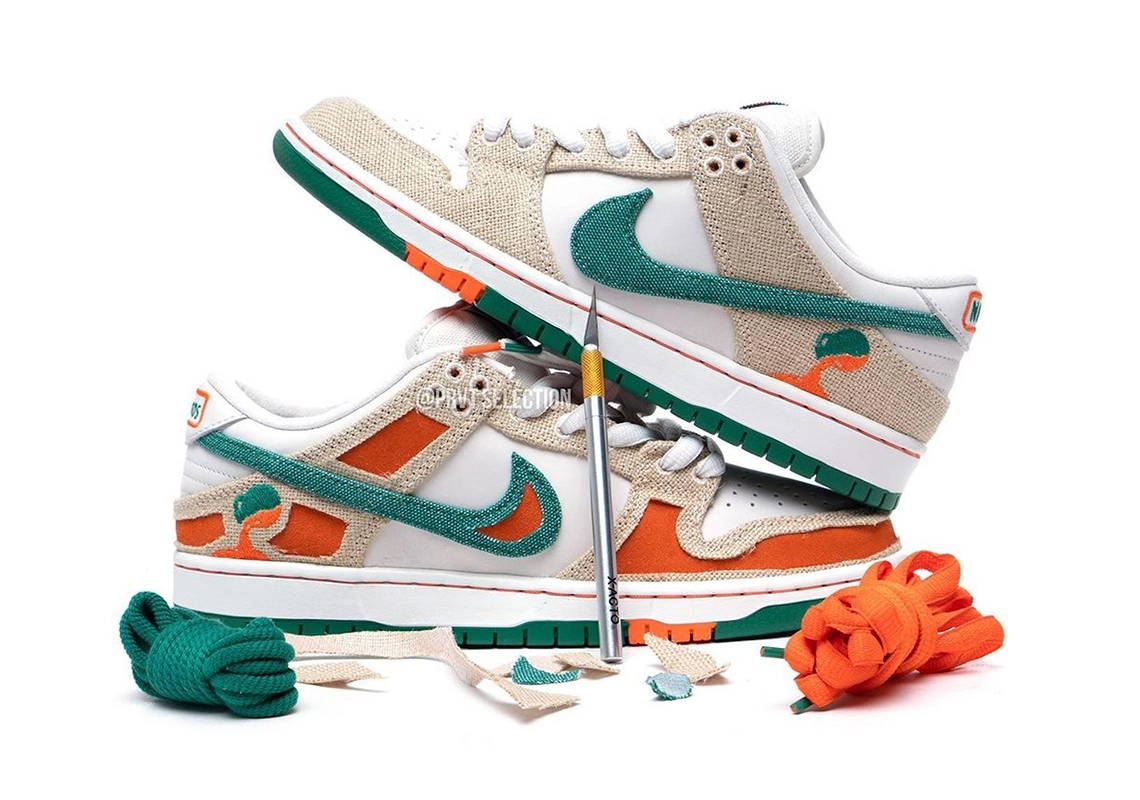 Pepsi x Nike Kyrie 1 "Uncle Drew" (2015)
Kyrie Irving was once a pitchman for both Nike and Pepsi. For Pepsi, Irving played a character named Uncle Drew in ads. The character was so popular that he got his own movie in 2018. A very limited version of Kyrie's first Nike shoe, Kyrie 1, was made in tribute to Pepsi and Uncle Drew.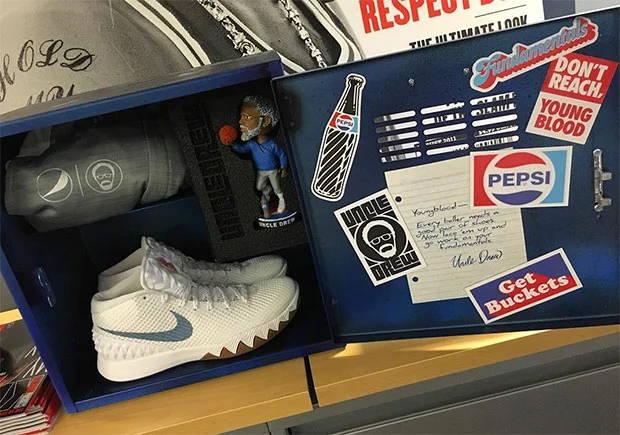 Heineken x Nike SB Dunk (2003)
Adult beverages have also been represented in shoe collaborations. The green bottles of Heineken, the Dutch beer brand, are legendary. The Nike SB Dunk x Heineken is one of the most sought after SB releases. The shoe perfectly captured the look of the famous green Heineken bottle.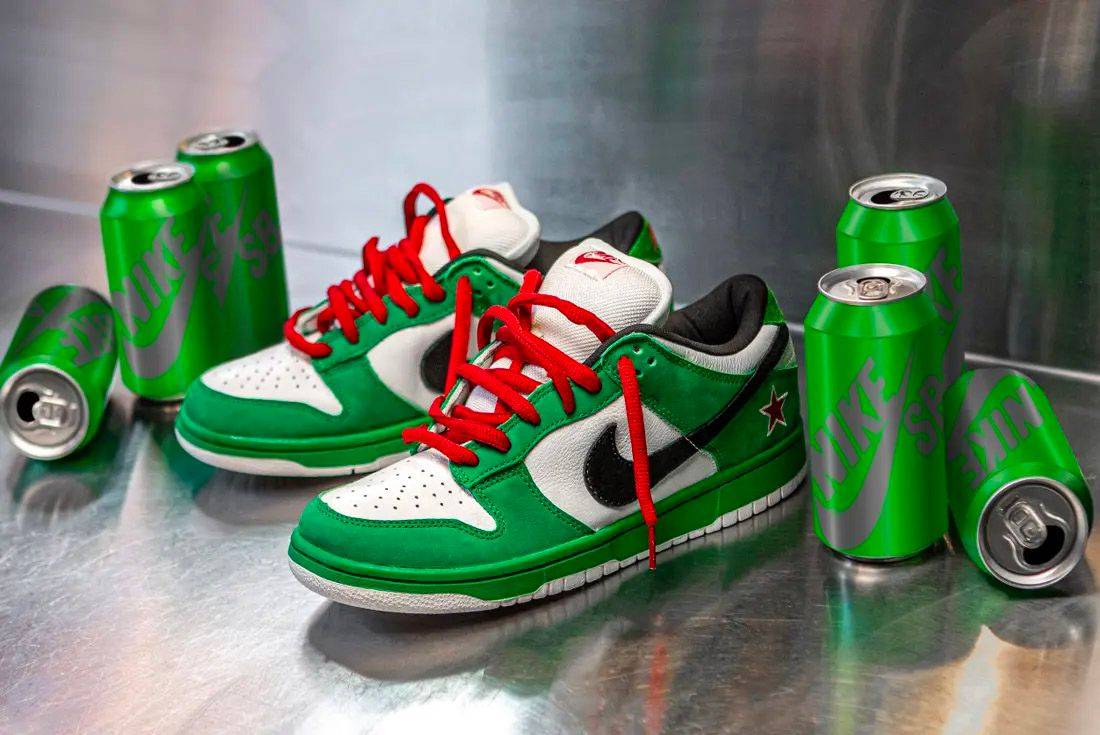 Duff Beer x adidas Forum 84 Low (2021)
We have a real adult beverage on this list, and now we have a fictional one. Duff Beer is Homer Simpson's favorite drink on The Simpsons. The adidas Forum Low 84 was used as the model for the collaboration. The colors used on the shoe capture the animated look of Duff Beer.
- Adam C. Better