Mark, @FeelMeGuilty on Instagram, is one of the top New Balance collectors out there. He has been a fan of New Balance since he was a kid, and a serious collector since 2013. He has about 200 New Balance sneakers currently in his collection.
Read our interview with @FeelMeGuilty below.
When do you remember falling in love with the brand, New Balance?
In 2014, New Balance brought back the 997 which had not been out since they originally debuted in the 90s. I was curious about them since they looked like nothing I had in my collection at the time, plus I had read they were designed by the legendary Steve Smith. I decided to give the M997NV (navy GR 997) a shot and when I took them out of the box, I was floored. When you have them in hand you really appreciate the materials, design, and quality. It was an eye opener, and I was hooked. I looked around and saw that no one in Houston was really collecting NB, which was even more reason for me to love the brand. Who wants to wear and have what everyone else is into? Over the next 2-3 years, I purchased nearly every 997 color way that NB was releasing at that time.
What style of New Balance sneakers are your favorite?
I am a huge fan of the New Balance 990. In all their iterations. I consider the 991/992/993 a part of that legacy since they were the successors to the v2. The v3 was released in 2012. Of all the different versions, I would have to say the 990v4 is my favorite model. To me, it is the perfect mix of comfort and style. I have about 45 pairs of V4s in my collection. It is not all the color ways they produced, but I have all (but one) of the 990v4s that I want. I had connected with the designer of the 990v4/990v5 over social media. That connection and the talks we had made me appreciate the model even more.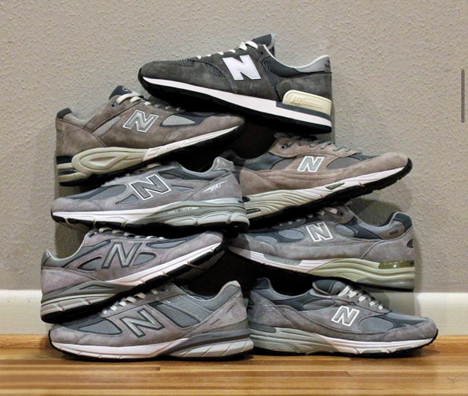 990v1, v2, v3, v4, v5, 991, 992, 993 - Gray from Rosanes' collection
What is your favorite New Balance memory?
I have several, but the one that stands out to me is the time I won a free custom pair of NB 990s for my father. Another collector (@DansNBs) was running a contest where you wrote to him about someone important in your life, and why they had an impact on you. I wrote to him about my father who came to the USA from the Philippines. He came with very little, and he became a pioneer for his family by creating a life for all of us here. @DansNBs picked my story as one of the winners, so I designed a pair of 990v3s modeled after the Filipino flag. We had a party at my home that evening, and I presented my father with the shoes. He was so touched he almost cried (he never does), so I will never forget that moment. Big thank you to @DansNBs!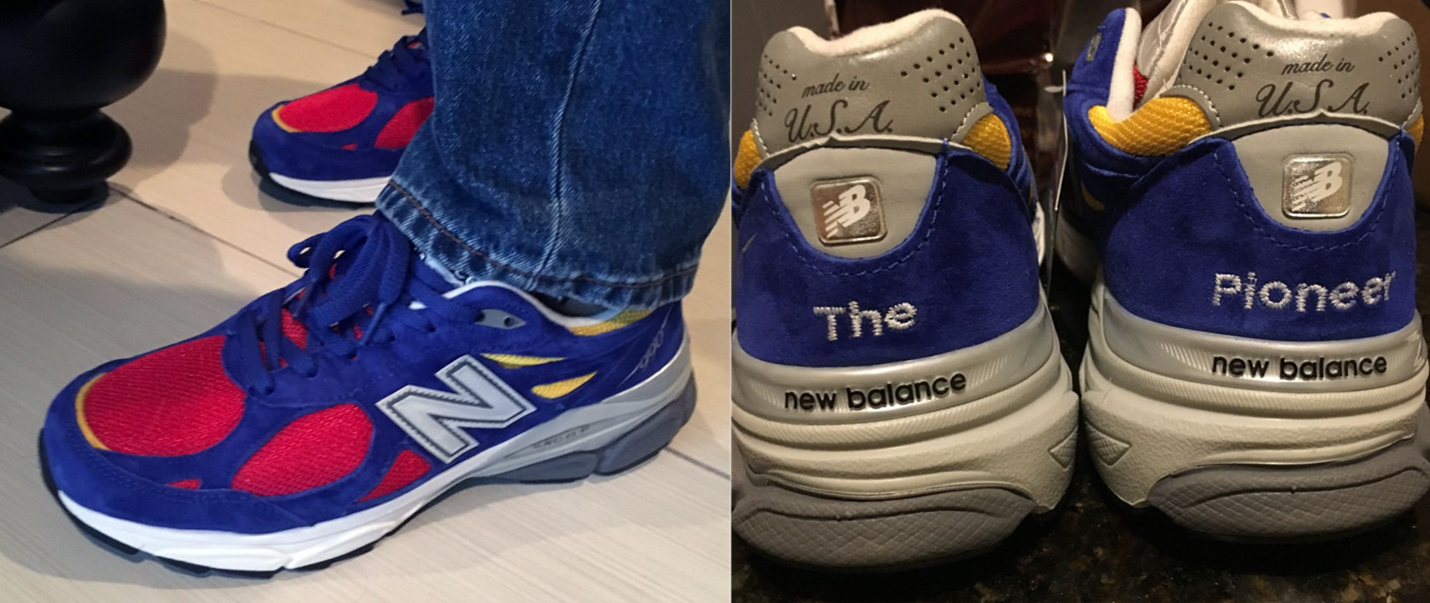 Custom 990v3 given to Mark's father, modeled after the Filipino flag, 2017
Are there any grails you are looking for?
Collecting has slowed over the last year or so, but if there is one pair, I've been hunting that I need to finish off my 'must-have' 990v4s, it is the Distinct Life "The Isle" 990v4. It was an extremely limited, single-store release, and I've never seen my size for sale anywhere. It is tough to find, not only because so few were made, but also because it shares the same SKU with the general release gray 990v4 (M990GL4). If anyone has leads, hit me up!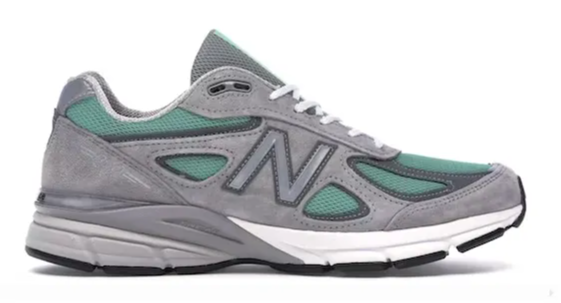 Are you excited about the future of New Balance?
It has been crazy to watch NB become much more popular and mainstream over the last few years. I hope for nothing but the brand's continued growth and success.
Be sure to follow Mark, @FeelMeGuilty, on Instagram. You can find New Balance products at Shoe Palace retail locations and on shoepalace.com.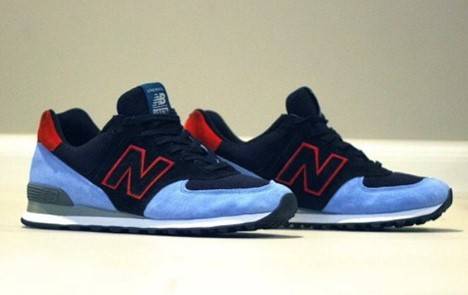 First New Balance Custom - New Balance 574 in 2013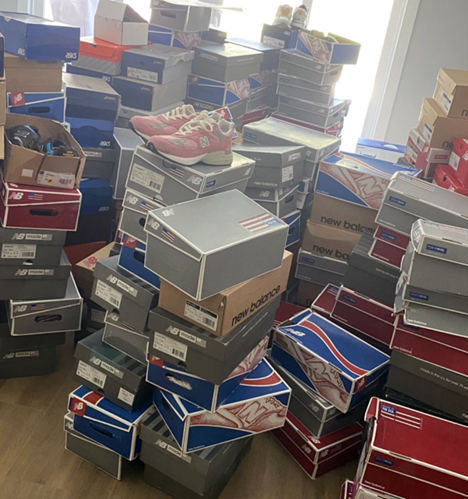 Moving day, 2021, most of collection pictured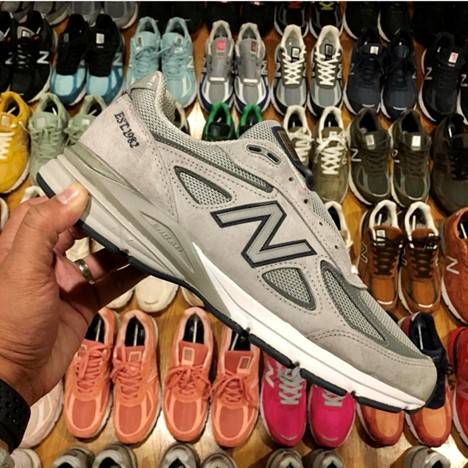 M990NB4 "Legends Day" – 1/1500 pairs made in 2018 to celebrate the legacy of the New Balance 990, pictured above all 990v4 pairs

Mark's original design vs bootleg found online, NB1 998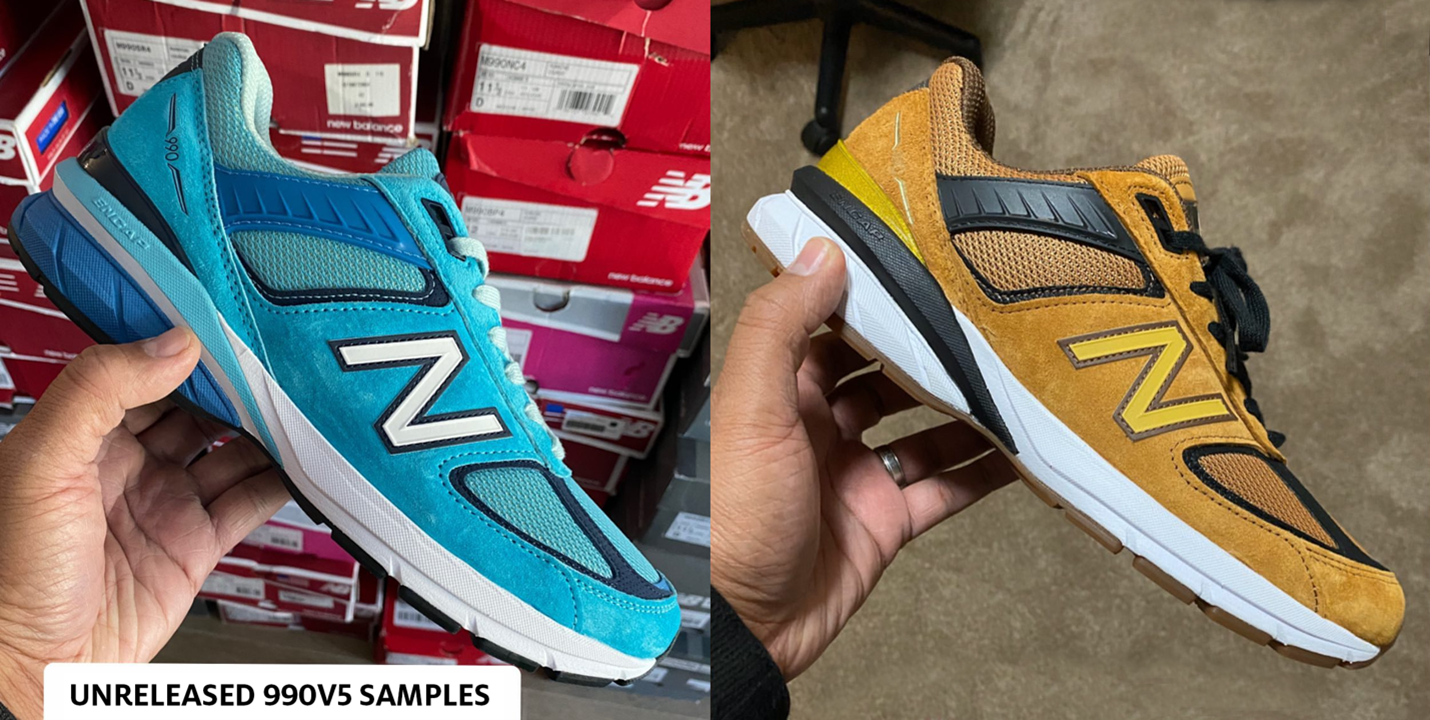 990v5 unreleased samples in Rosanes' collection
Left: cove blue/black pair; Right: gold/brown pair with a gum sole

Some of the 30+ custom sneakers designed on the New Balance web site
99v5, 992, 997, 990v3, 990v3, 574