Nick Bosa recently became the highest paid defensive player in history! The honor is well deserved for arguably the best defensive player currently in the NFL. Today is Nick Bosa's birthday, let's celebrate with a look at his life and career.
Football In Blood
Bosa's father played in the NFL. Sadly, his career ended early due to injuries. Nick's older brother, Joey Bosa was born on July 11, 1995. Two years later, on October 23, 1997, Nick was born. Their father had reservations about his sons following in his footsteps when it came to playing in the NFL. Injuries had made his career, and life, difficult. He didn't want his sons to experience that physical pain that came with being a professional football player. Their parents tried to involve them in other sports, less violent sports. But the Bosa boys were determined to play football.
Talent
It became clear that Nick Bosa, and his brother, were not just determined to play football, they both were incredibly talented at it. Their gifts and resolve were special. Both the brothers would end up playing college football for Ohio State University. The brothers looked and played extremely similar. Their style of play and intensity were eerily alike.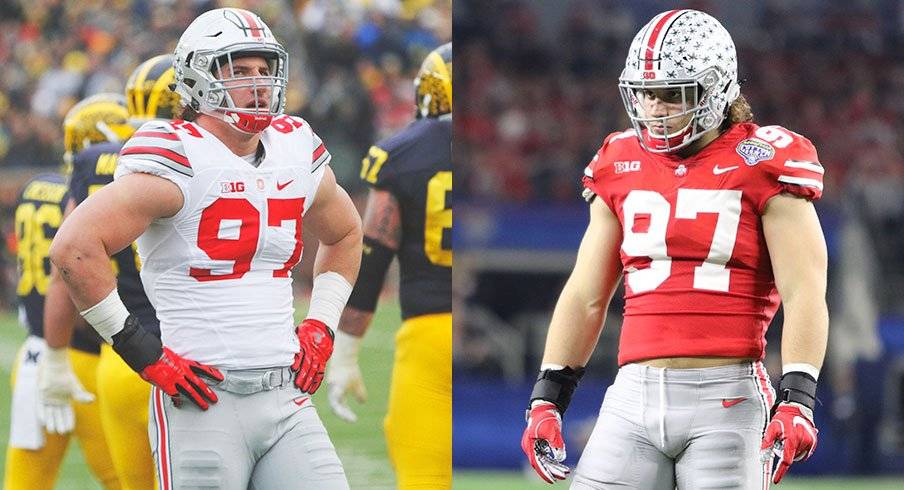 NFL
Joey Bosa would enter the 2016 NFL Draft and would be taken with the third overall pick. Currently Joey Bosa is one of the top Defensive players in the league, and also one of the highest paid. The Linebacker is one of the stars of the Los Angeles Chargers team. Nick would be taken in the 2019 NFL Draft with the third pick. The Defensive End would be selected by the San Francisco 49ers. The Bosa brothers both wear number 97 in the pros.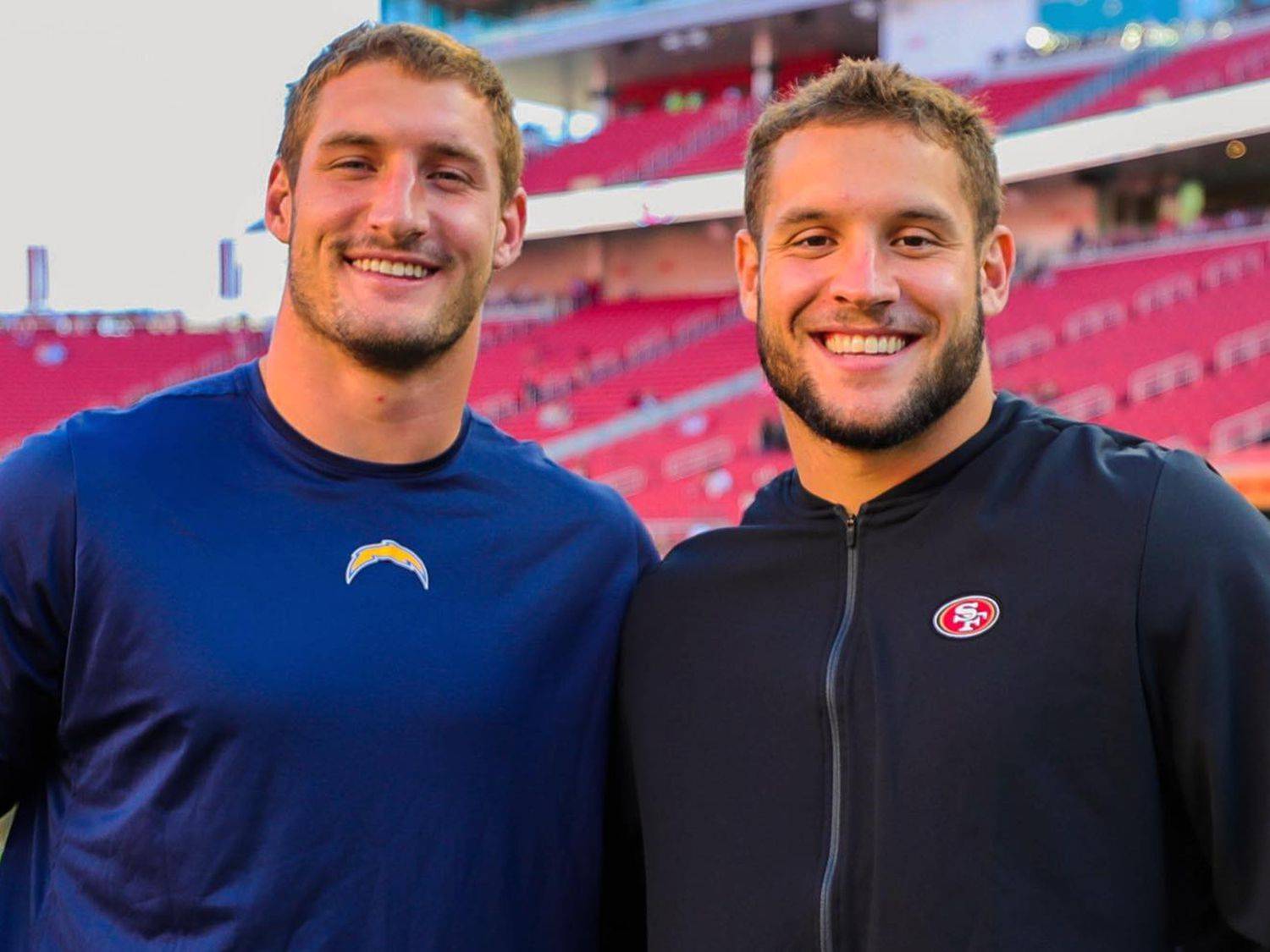 Nick
Joey Bosa has accomplished a lot on the field and off, but his younger brother has probably accomplished even more. Nick Bosa has over 50 Sacks in his career as of 2023, that is an amazing number when you consider he has only played 5 seasons in the NFL. Bosa is the leader of the 49ers defense, a defense that is one of the best in the league. The San Francisco franchise knew his value, that is why they signed him to a $170 million dollar contract extension in 2023.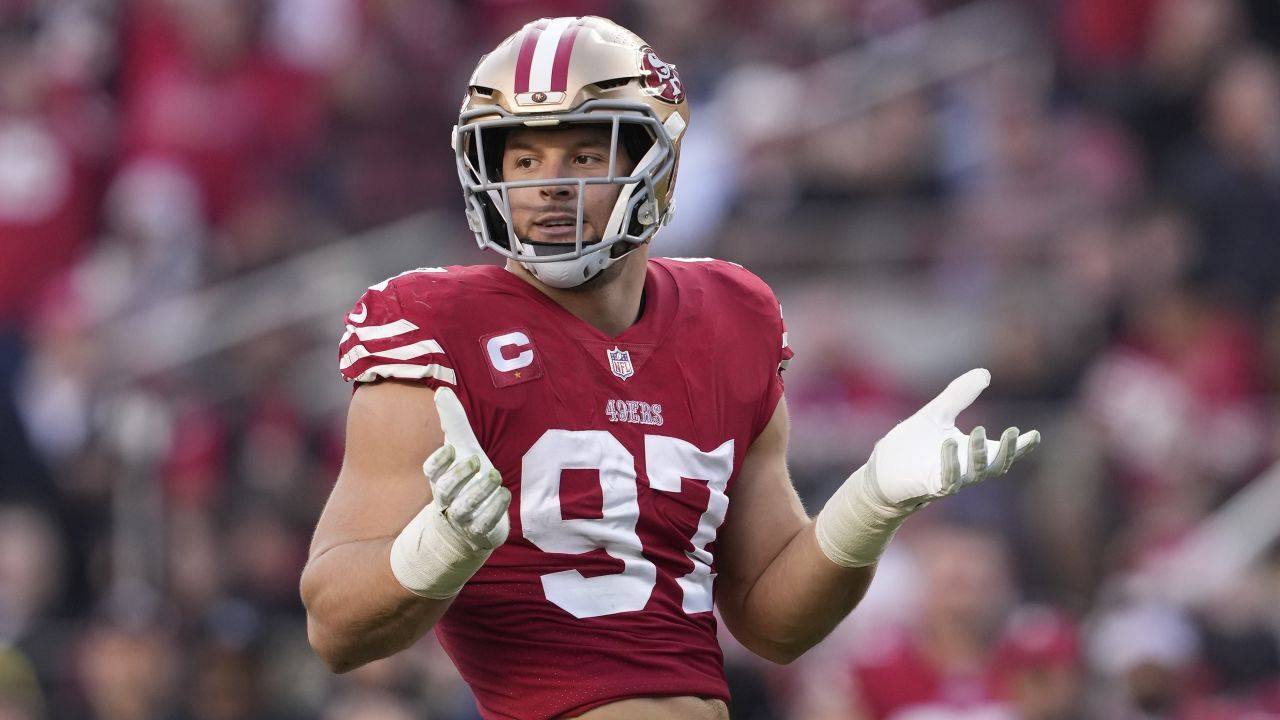 Future
Nick has definitely made his own way in the NFL. Nick and Joey have both had incredible careers so far in football. Nick and Joey both have the chance to go down in history as two of the best Defensive players of all-time.
- Adam C. Better