What can be said about Kobe Bryant that hasn't already been said a million times? He is a once in a lifetime athlete that changed not only the sports world, but the world as a whole. Today would have been Kobe's 45 birthday. In honor of his birthday, let's look at the life and career of Kobe Bryant.
Kobe Bean Bryant
Kobe Bean Bryant was born on August 23, 1978. He is from Philadelphia. Kobe is the son of former NBA player, Joe "Jellybean" Bryant. Kobe spent much of his youth in Italy. His father, after ending his career in the NBA, played in the Italian League starting in 1984. Kobe Bryant grew up around the game in Italy. The game was a passion for him at an early age. He embraced the Italian culture, learning the language and accepting its way of life.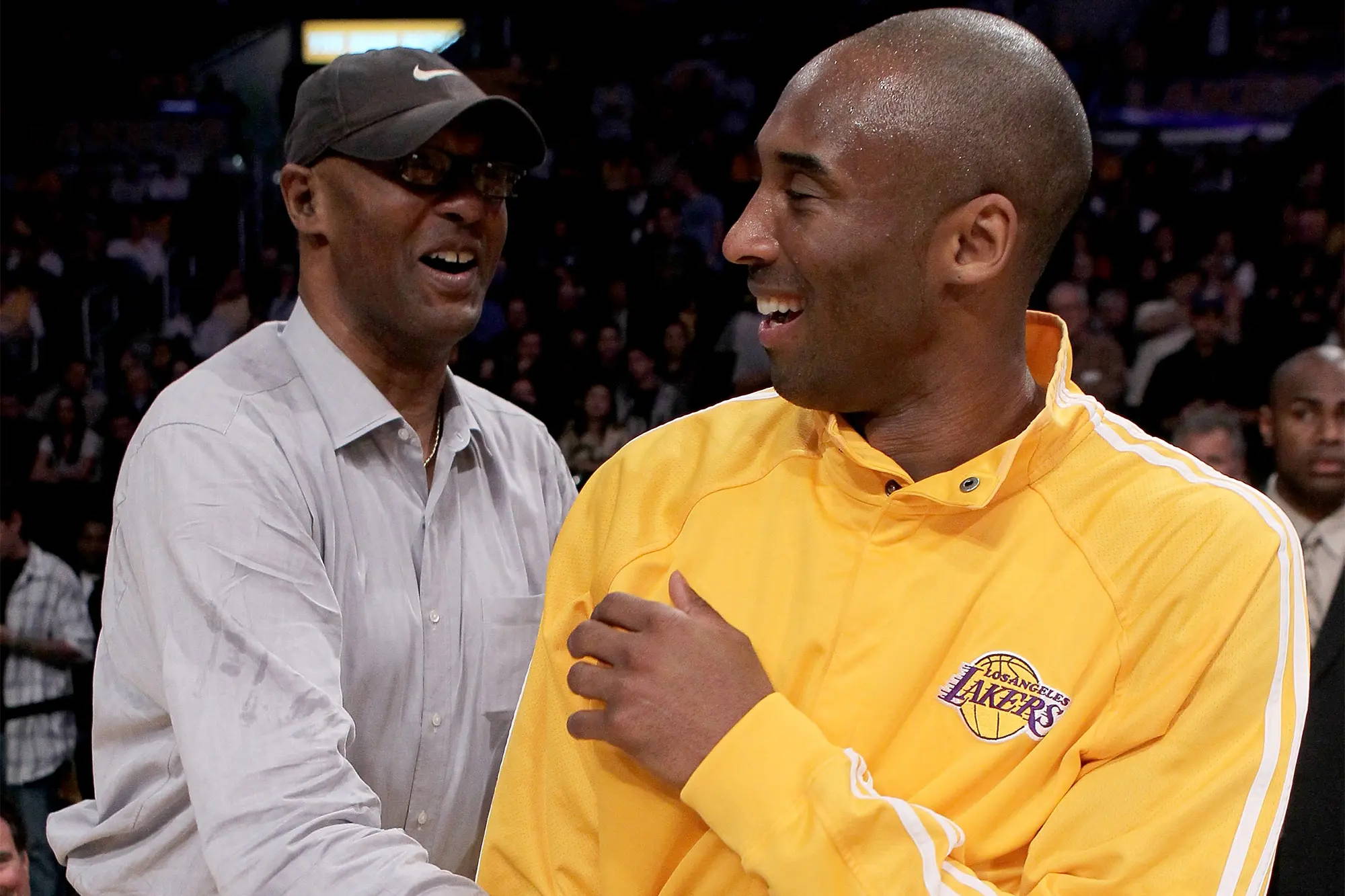 Coming to America
Kobe's family would return to the United States in 1991. Kobe would play basketball for Lower Merion High School. He was such an incredible talent, that early in high school he was planning on going straight to the pros. He was playing in scrimmage games against the Philadelphia 76ers as a teenager.
1996
Kobe Bryant was selected by the Charlotte Hornets with the 13 overall pick in the 1996 NBA Draft. Kobe entered the draft straight out of high school. His youth is probably why he went so low in the draft. He was traded to the Los Angeles Lakers right after being drafted by Charlotte.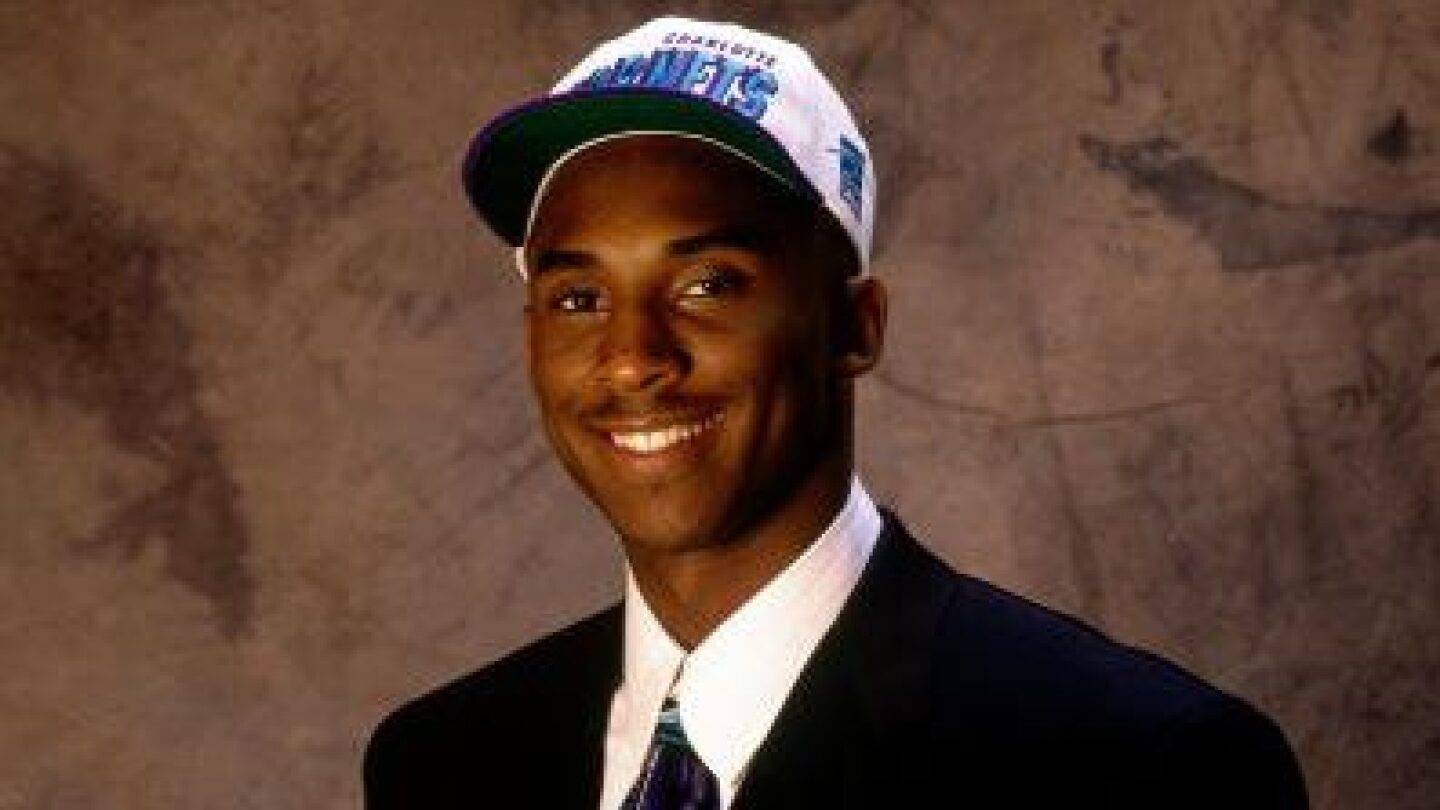 Shaq & Kobe
After four seasons in Orlando, Shaquille O'Neal decided to leave the Magic and join the Los Angeles Lakers. With the Lakers, Shaquille would reach new heights as a player and personality. O'Neal's best years in the league were while wearing the Purple and Gold. Shaq would win three championships in LA, along with three Final's MVPs.
From 1996-2004, Shaq and the Los Angeles Lakers were one of the most popular teams in the world. Shaquille O'Neal and Kobe Bryant were teammates during the duration of Shaq's time in Southern California. They both experienced tremendous levels of success and fame as a duo.
Kobe Bryant was instantly a fan favorite because of his charisma and electrifying style of play. His first few years in the league were filled with exciting plays and his potential was impossible to deny. The young Lakers star struggled on the defensive end of the court, and he had difficulties with finishing games early on in his career. Bryant came into the league straight out of high school—and that resulted in him being a little less refined than his teammates, especially Shaq, would like.
The Los Angeles Lakers named Phil Jackson their head coach in 1999. Phil Jackson was coming off his tenure coaching the Chicago Bulls, which resulted in 6 Rings. Jackson was able to nurture Bryant's game and help take it to another level—the same way he did with Michael Jordan when he coached the Chicago Bulls. Kobe and Shaq were able to co-exist long enough to earn three rings together and accomplish the rare three-peat.
After Shaq's exit from the Lakers, Kobe would team with Pau Gasol, with Jackson as head coach, and earn two more rings. Kobe and Shaq would both end their careers as all-time greats and icons of the game.
The Legacy of Kobe
Kobe's basketball career was one of all-time best. From winning the MVP Award in 2008, to scoring 81 points in a game, Kobe is one of the best to ever do it. When Kobe ended his basketball career in 2016, he ended one chapter of his life, but he had much more planned.  
In 2018, Bryant won an Academy Award for Best Animated Short Film for Dear Basketball. Kobe was also dedicated to his daughters. He had embraced and excelled at being a father, and was mentoring his daughter, Gianna Bryant, to follow in his footsteps as a basketball player.
On January 26, 2020, Kobe Bryant, his daughter Gianna, and seven other people, were killed in a helicopter crash. Kobe's legacy lives on today, and he is appreciated as not just a world class athlete, but also a global icon.
- Adam C. Better