Elf opened in theaters on November 7, 2003. The Will Ferrell film is on constant rotation for families during the Holiday Season. Find out what it took to make a Christmas classic.
Modern Christmas Classic
Buddy is an Elf that learns his true identity is human. His life's purpose, as one of Santa's Elves, is shattered. He then heads to New York to find his real father. Along the way, Buddy tries to share Christmas cheer to the cynical people of New York.
Elf was directed by Jon Favreau. The director had a talented cast around him that included Will Ferrell, James Caan, Zooey Deschanel, Mary Steenburgen, Daniel Tay, Ed Asner, and Bob Newhart. The comedy received positive reviews from critics and earned over 200 million dollars worldwide at the box office.
The Director
Jon Favreau is currently one of the most powerful men in Hollywood. He has earned his spot by directing box office hits like Jungle Book, Lion King, and Iron Man. He has also found success in the Star Wars universe, working as an Executive Producer on the shows The Mandalorian and The Book of Boba Fett. Before he directed, or created, those hit projects, he directed Elf. In many ways, Elf helped to push his career to another level. Many of the things Favreau is known for today, like his ability to develop character amongst spectacle, was present in Elf. Even though the film has plenty of special effects and fantasy elements, we never lose sight of its main character, Buddy.
Buddy The Elf
Will Ferrell was one of the biggest stars in the world after Elf released. All his strengths as a comedian were on display in the family picture. His ability to take the innocence of a character and mix it with absurdity is what Ferrell is known for. Those comedy gifts were fully on display in 2003's Elf. Buddy is possibly Ferrell's most iconic character.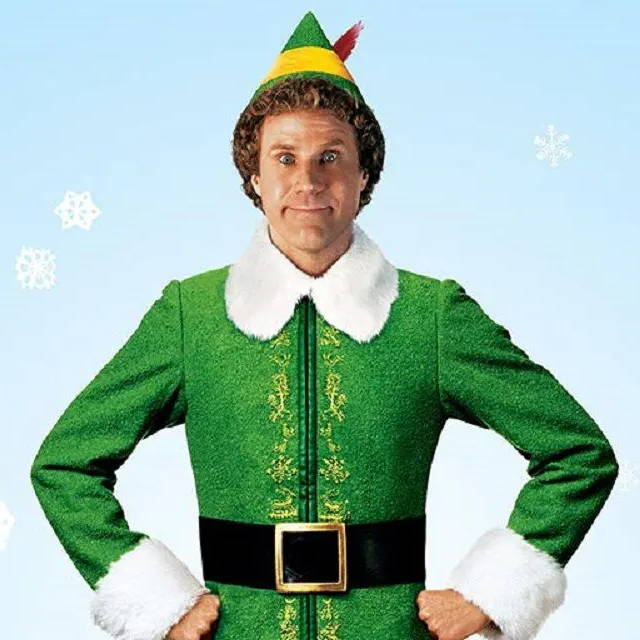 The Legacy
Elf is a must watch movie every holiday season. Kids and parents enjoy the journey of Buddy together. The film is immortalized in Christmas ornaments, toys, and clothing. Elf will live on forever as a Christmas classic.
- Adam C. Better