The 2023 FIBA Basketball World Cup is set to begin on August 25. Group play will run until August 30. Single game elimination begins August 31. The games will be played in the Philippines, Japan, and Indonesia. Team USA has a talented roster and will be one of the favorites to win the World Cup. One of the stars of the team is Austin Reaves.
Wichita State and Oklahoma
Austin Reaves was born on May 29, 1998. He is from Arkansas. Reaves had an accomplished career in high school. Both of his parents played college basketball and were solid talents. Basketball was an important part of Reaves childhood. He would play college basketball for Wichita State and Oklahoma. Reaves would end his college career in 2021. His time in college was strong and Reaves put up impressive numbers.
Los Angeles
The guard would go undrafted in the 2021 NBA Draft. After the draft Reaves would sign with the Los Angeles Lakers. Reaves was a pleasant surprise his rookie season. He provided the Lakers with much needed shooting, defense, and toughness. He was able to mesh well with Los Angeles Lakers superstars, Lebron James and Anthony Davis. His second season in Los Angeles was even stronger. The Lakers made a run to the Western Conference Finals in 2023, and Reaves was a major reason why. He was one of the team leaders in the 2023 Playoffs. As an award for his great play, Reaves signed a big contract with the Lakers in the Summer of 2023. He went from being undrafted, to having many teams offering him large deals, quickly. He was an in demand free agent in 2023, but ultimately decided to stay with the Lakers.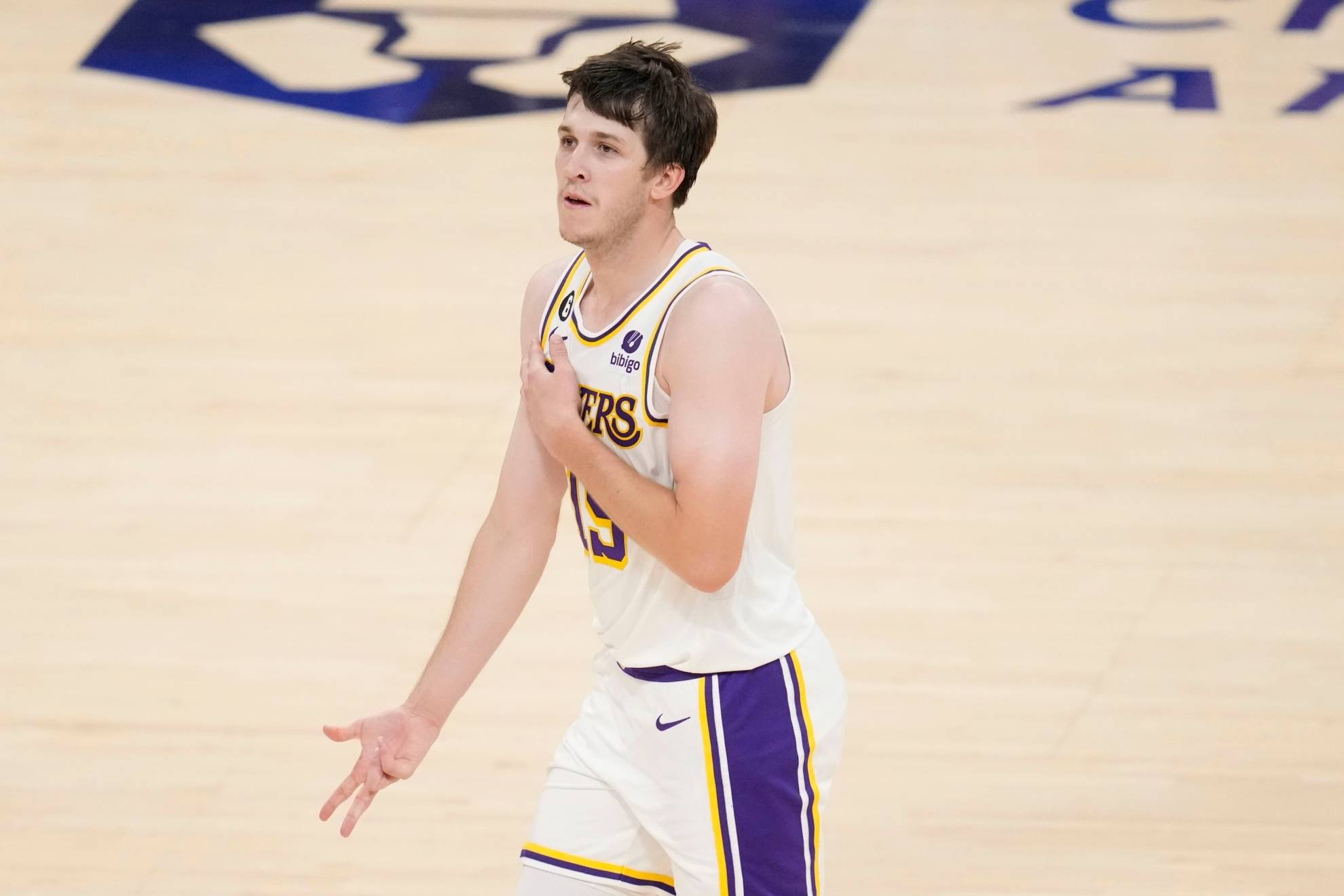 World Cup 2023
Austin Reaves will bring shooting and perimeter defense to the Team USA roster. His toughness will also be a nice asset for the squad. Reaves proved in the 2023 Playoffs that he is capable of stepping up in high pressure situations and moments.
- Adam C. Better