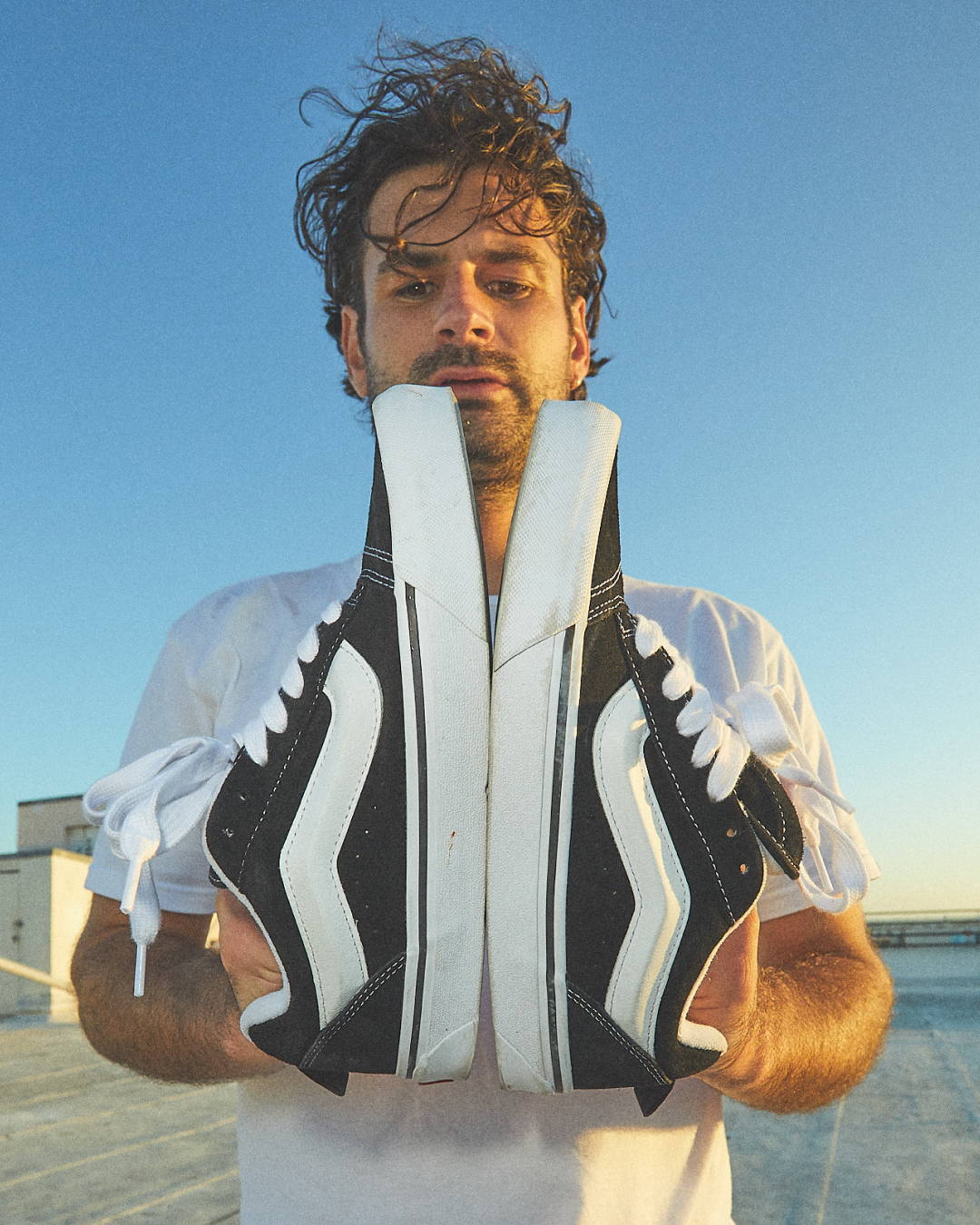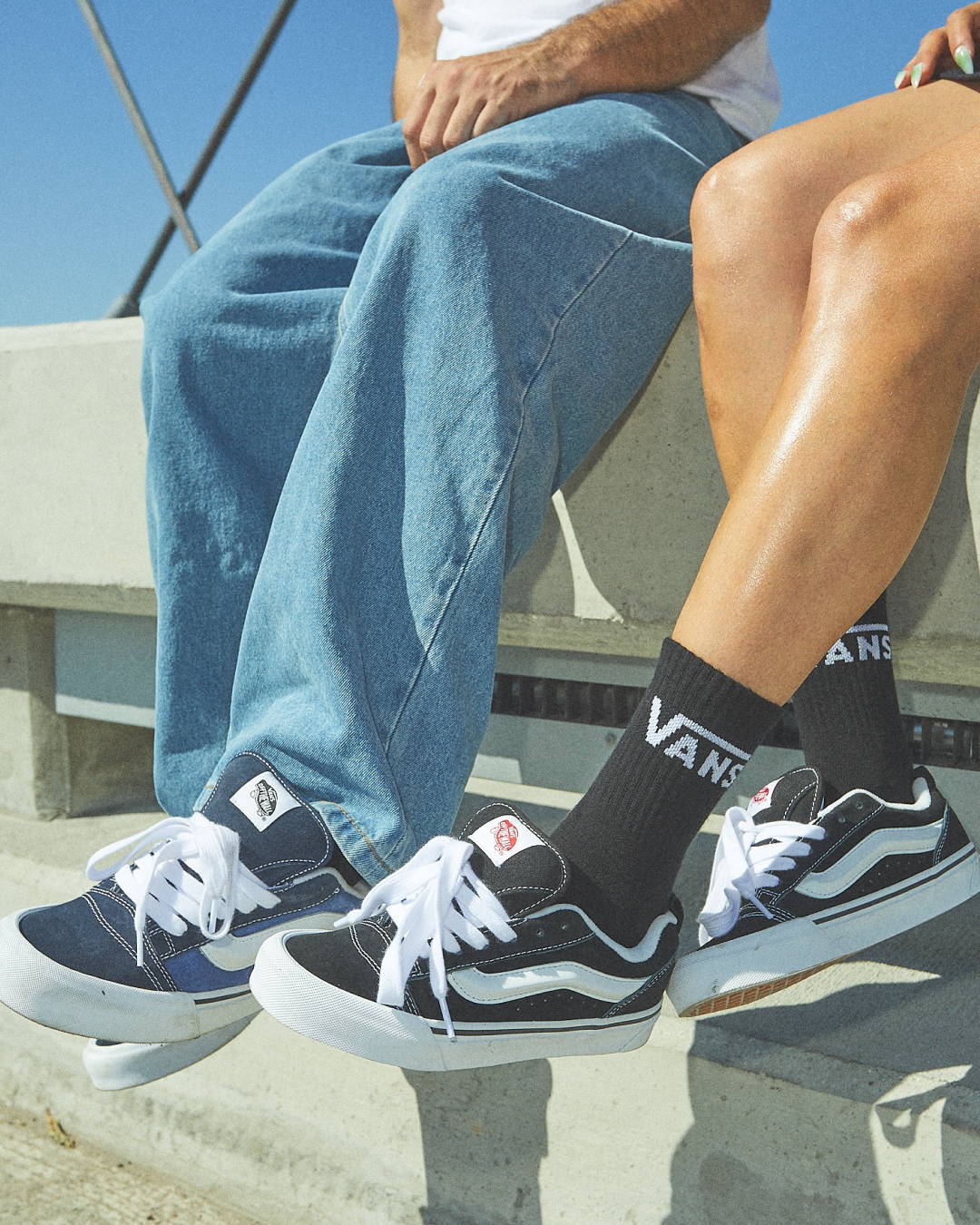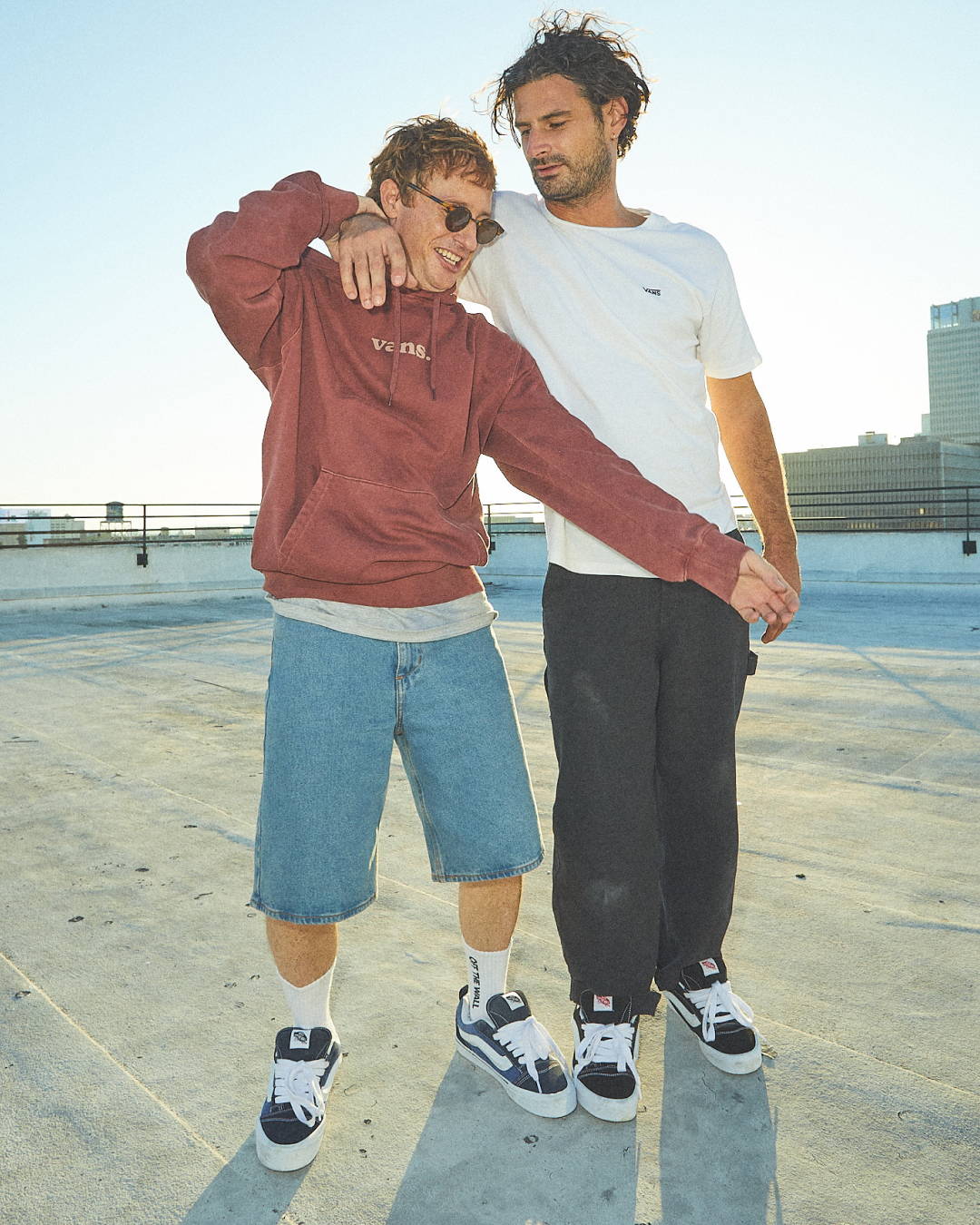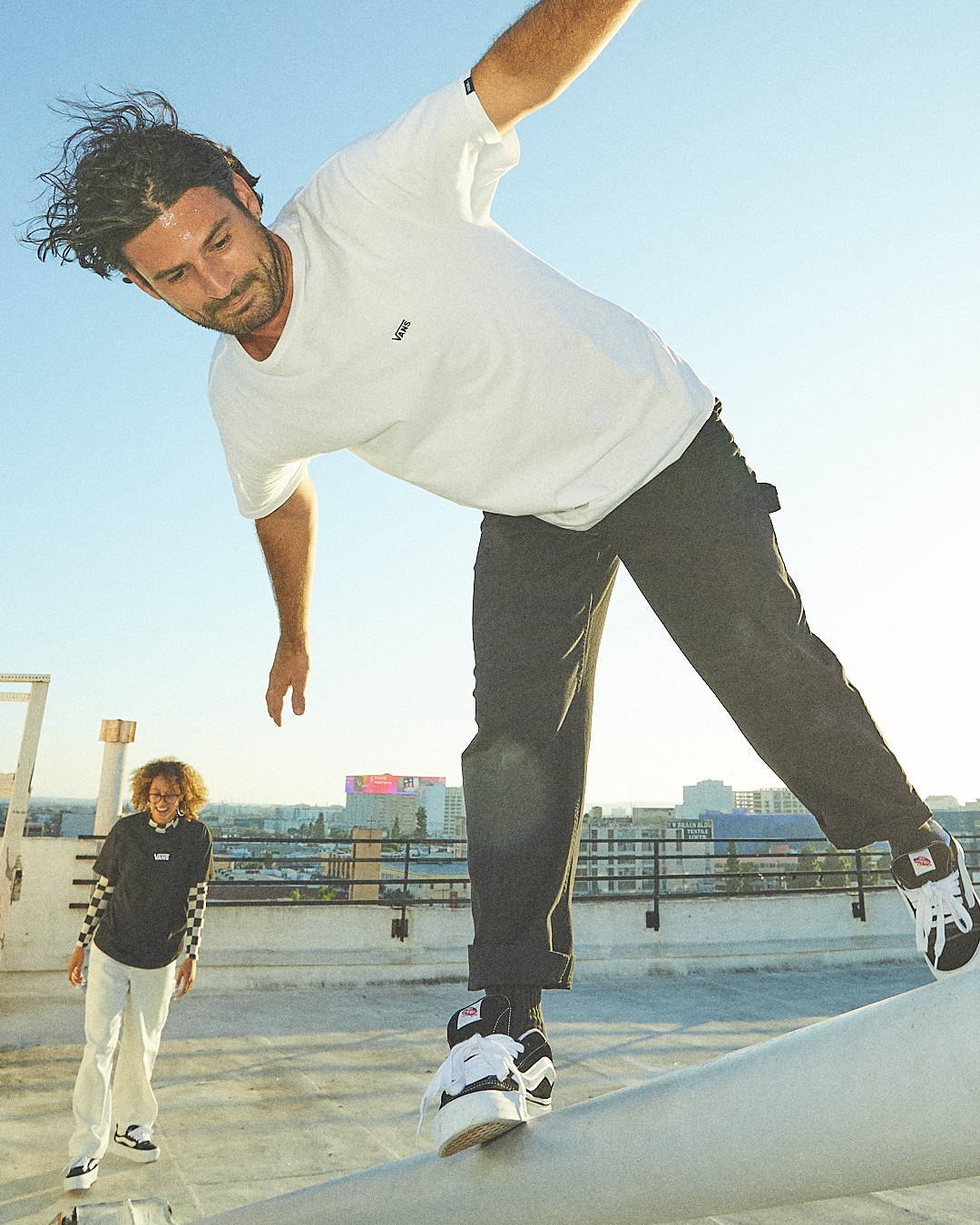 A Journey Beyond Skateboarding: Vans' Universal Appeal
From the bustling streets of New York to the sunny boulevards of California, various individuals have embraced Vans footwear. It's not just the skateboarders anymore; musicians, artists, and everyday fashion enthusiasts have all found their unique style encapsulated in a pair of Vans.
The iconic checkerboard slip-ons have graced the stages of rock concerts, made appearances in high-fashion photoshoots, and sauntered through college campuses worldwide. These shoes are no longer just about grinding rails or mastering ollies; they've become a canvas for self-expression.
Across continents, Vans has resonated with the young and the young-at-heart, transcending boundaries of age, profession, and culture. They've been worn by celebrities on the red carpet and rocked by students in school corridors. The brand's adaptability is a testament to its timeless design and its chameleon-like ability to fit into any setting.
Even better, Vans' collaborations with various artists and brands have brought fresh and eclectic designs to the market, allowing fans to sport everything from classic patterns to avant-garde artwork on their feet. These collaborations reaffirm that Vans isn't just a shoe; it's a movement, a subculture, and, most importantly, a global community.
The Perfect Blend of Style and Comfort
Whether you're on the hunt for the classic slip-on Vans, a pair of durable Vans low tops for those casual outings, or you simply want to experience the diverse offerings at a Vans shop, the brand never fails to impress. Known for their trademark waffle soles, which offer superior grip and padded collars for unmatched comfort, each shoe is a testament to Vans' commitment to quality.
A Fashion Statement for All
Men, women, kids - everyone finds their perfect fit at the Vans shoe store. And it's not just about shoes. Vans has seamlessly integrated its California roots into a range of apparel that's both versatile and trendy. Their clothing echoes the same sentiment of freedom, rebellion, and authenticity that their shoes do.
Why You Should Shop Shoe Palace for Your Vans Collection
At Shoe Palace, our collection mirrors the vast expanse of styles that Vans offers. Our Vans store online, as well as our in-store selection, showcases an array of choices - from the newest releases to timeless classics. Why should you choose us for your Vans shopping spree?
Unparalleled Selection: We take pride in our comprehensive range, ensuring that you find exactly what you're looking for and maybe something extra that catches your eye!

Best Prices: Vans are worth every penny, and at Shoe Palace, we ensure you get the most bang for your buck. Our competitive pricing combined with periodic discounts ensures you always get a deal.

California Roots: Just like Vans, our journey began in the Golden State. This shared heritage ensures a deep understanding and appreciation of the brand and its ethos.

Exceptional Customer Service: Shopping at our Vans shop is an experience. We ensure smooth navigation, easy checkouts, and prompt customer support, making every step of your shopping journey delightful.
Whether you're a seasoned Vans enthusiast or just embarking on your Vans journey, let Shoe Palace be your trusted companion. Explore our collection today and find the perfect Vans to add to your wardrobe!