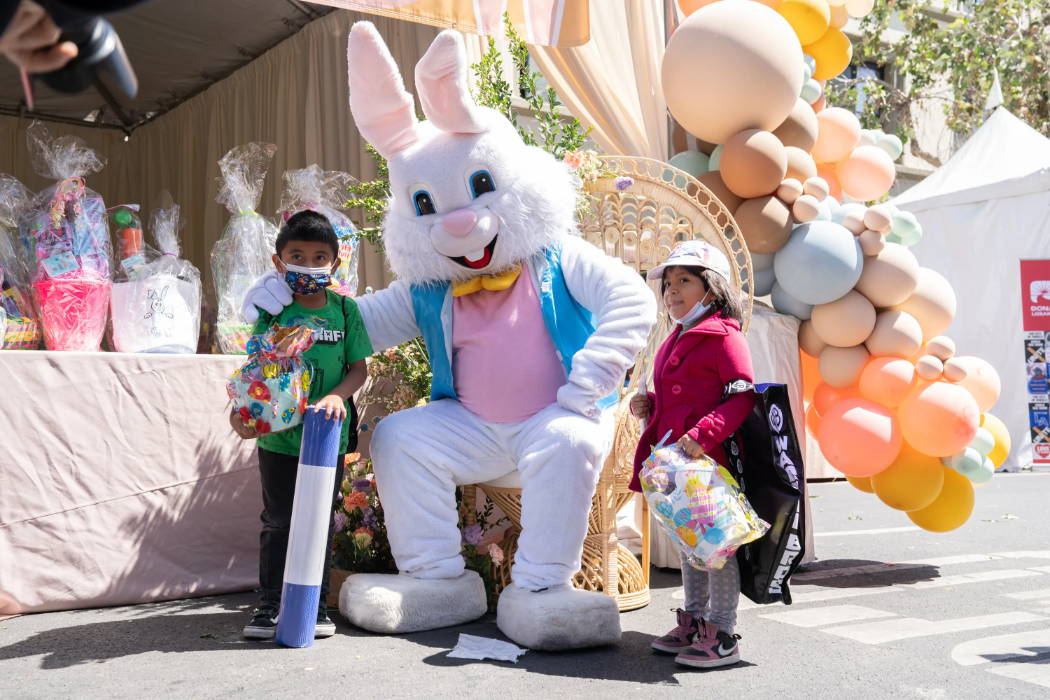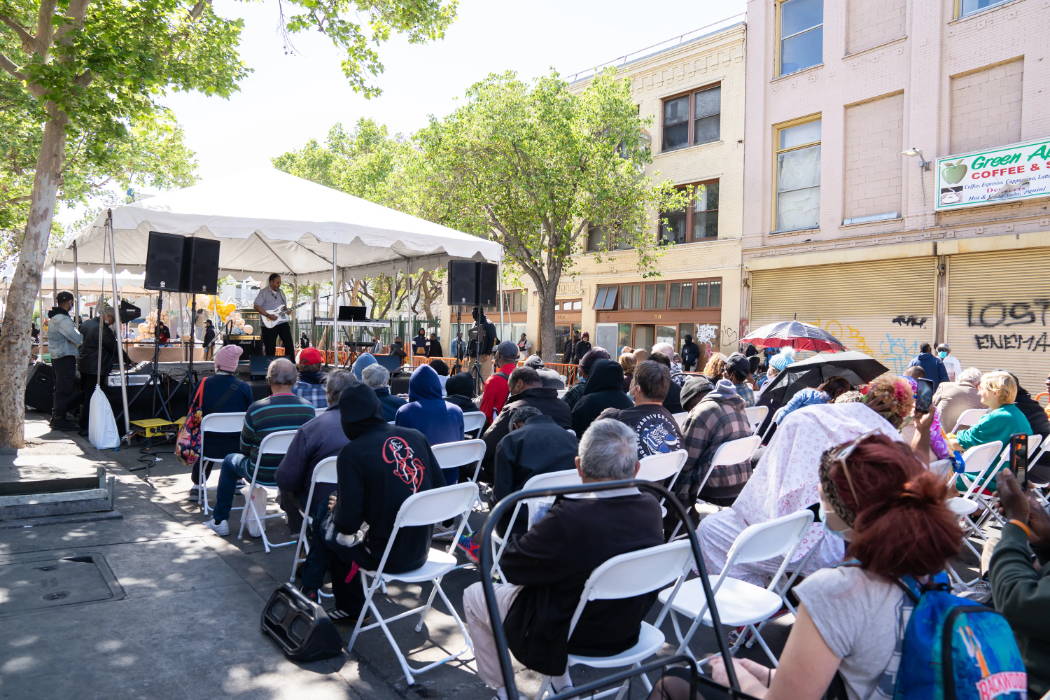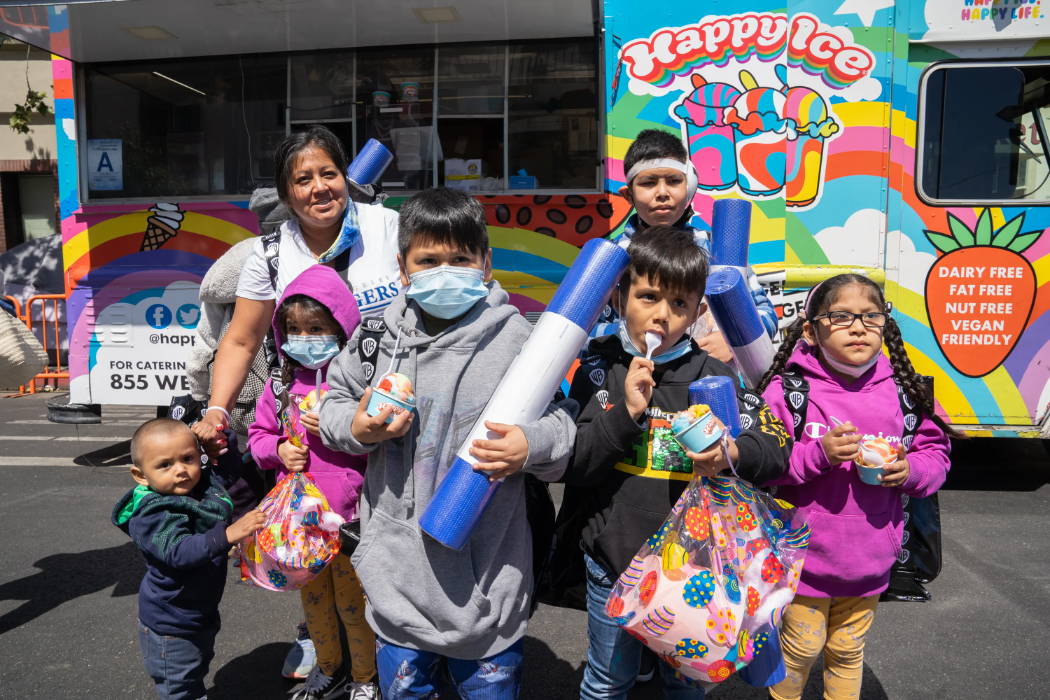 Shoe Palace has always put a priority on giving back to the communities that have supported them. The Holidays is always a good time to uplift and support people in need. This Easter, Shoe Palace partnered with the Los Angeles Mission for a special event.
Easter 2022
On April 12, Shoe Palace, along with the Los Angeles Mission, turned Downtown Los Angeles into an Easter Festival! The Easter Bunny was there to meet with kids and spread the holiday cheer. Happy Ice Los Angeles was also on hand to pass out their delicious ultra-premium Water Ice product, made from a secret recipe from Philadelphia with an artistic LA twist. Donations were also made to the community in the form of socks and blankets.
Shoe Palace looks forward to many more community givebacks throughout 2022.